Stay clean and be keen with sanitation without worrying about spreading germs in this new era of smart clean! The ZenSense touchless soap dispenser brings your bathroom or kitchen into the twenty-first century. Simply place your hand under the touchless sensor to get the perfect amount of soap every time. Works with all household liquid and foaming soap, battery-operated, 0.25S quick foaming, and dispensing.
ZenSense automatic foaming soap dispenser with built-in sensor detection can detect a hand from as far as 2.75 inches away. When putting your hands in the sensing area, the foam will come out quickly without any direct touch to the soap dispenser. The sensor works in .25 seconds – it dispenses foam instantly. This is a great safety device for your family, offices, and businesses.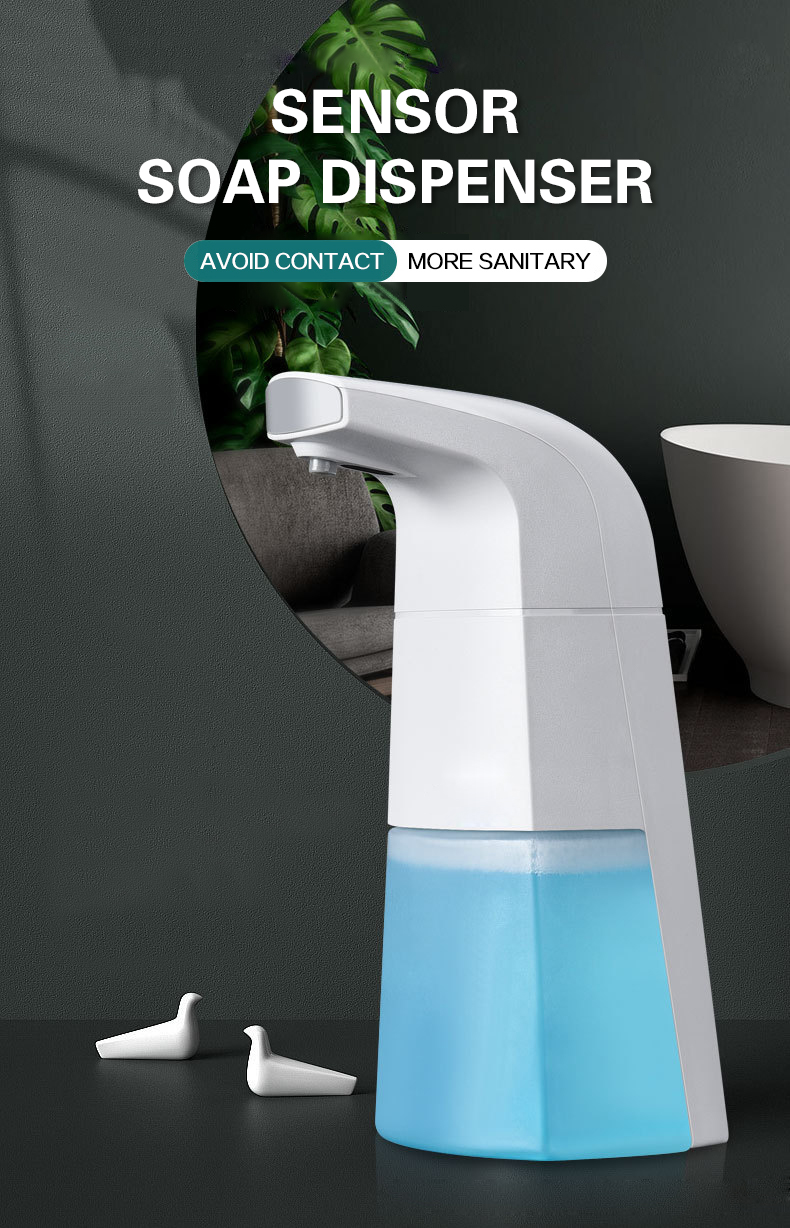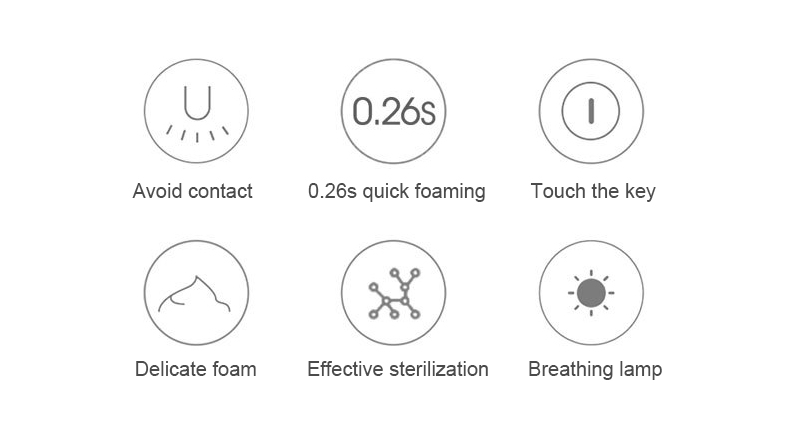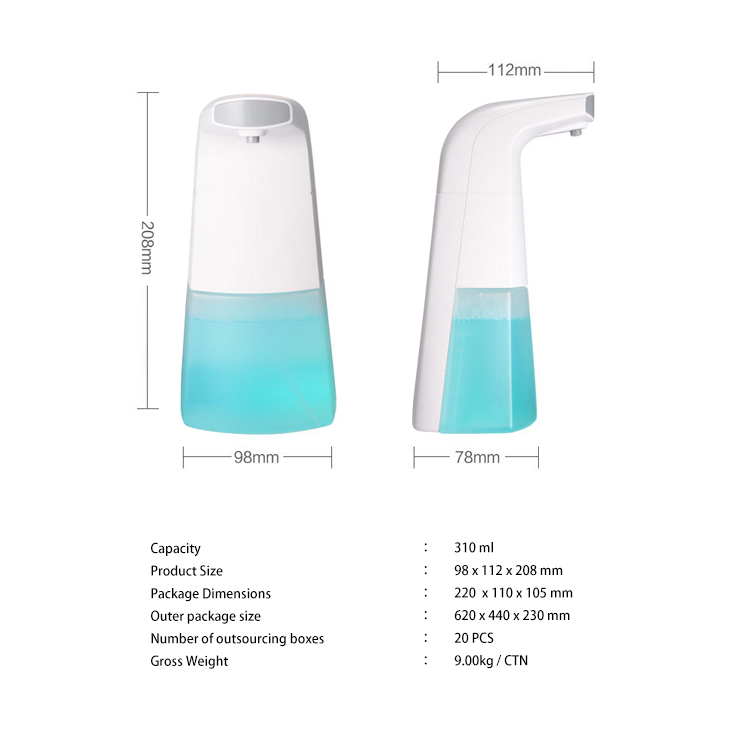 Easy To Use
This automatic foam soap dispenser is powered by 3 * AA batteries (not included), which can be used for 3 months with new batteries. Please note that the batteries need to be installed into the correct +/- battery compartment.
* * NOT SHAKING UP AND DOWN. NOT INVERT.
Wide Application
ZenSense hand-free touch foaming dispenser can produce foam automatically and suitable for various washing liquids such as body wash, shampoo, hand sanitizer, and facial cleanser. Dilute in water following a 1:4 mix ratio. Simple style design, ZenSense automatic foam soap dispenser is suitable anywhere, such as kitchen sink, bathroom, hospital, hotel, clinic, dispensary, office, etc.
Large Capacity & Transparent
The capacity of the ZenSense automatic soap dispenser is 310ml. With new batteries, your family can use them for three months daily, and there is no need to replace the batteries frequently. Moreover, this hand soap dispenser has a unique, visible window; you can always check the amount of soap left and refill it at any time. A good-looking decorative automatic countertop foam soap dispenser works quite well.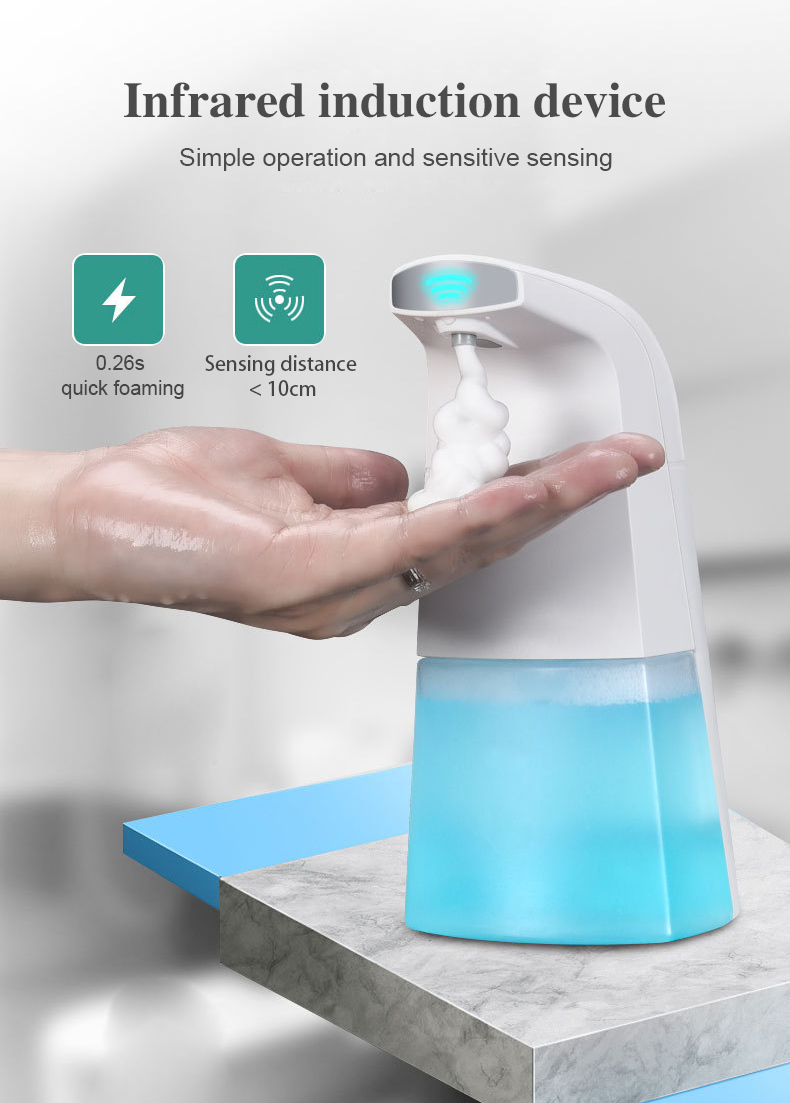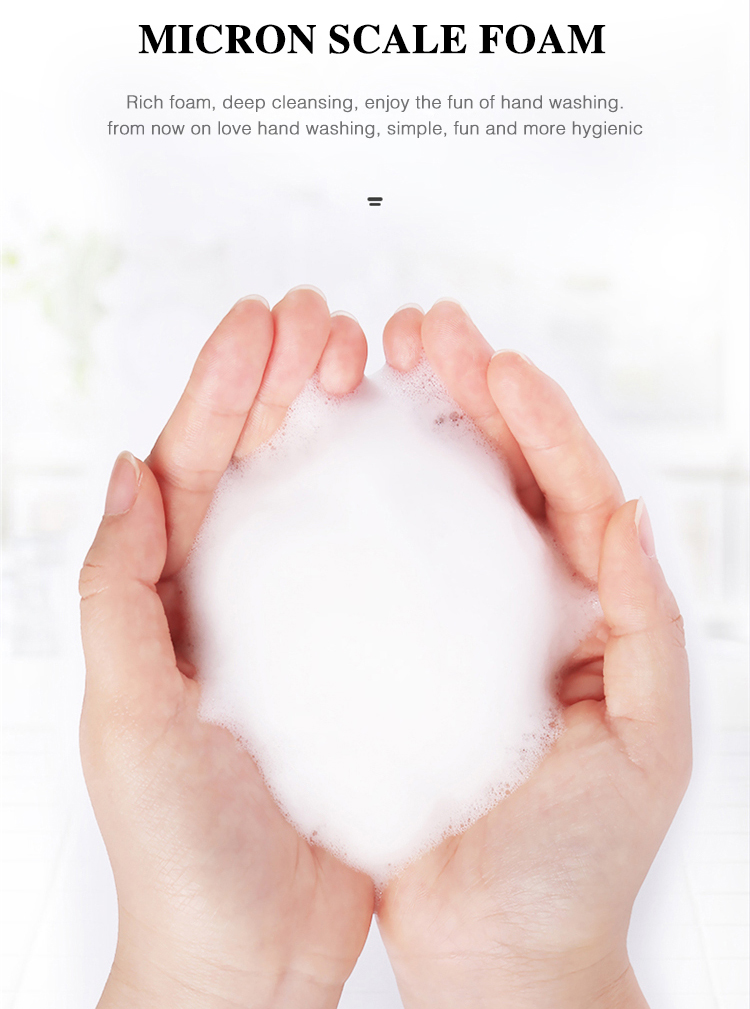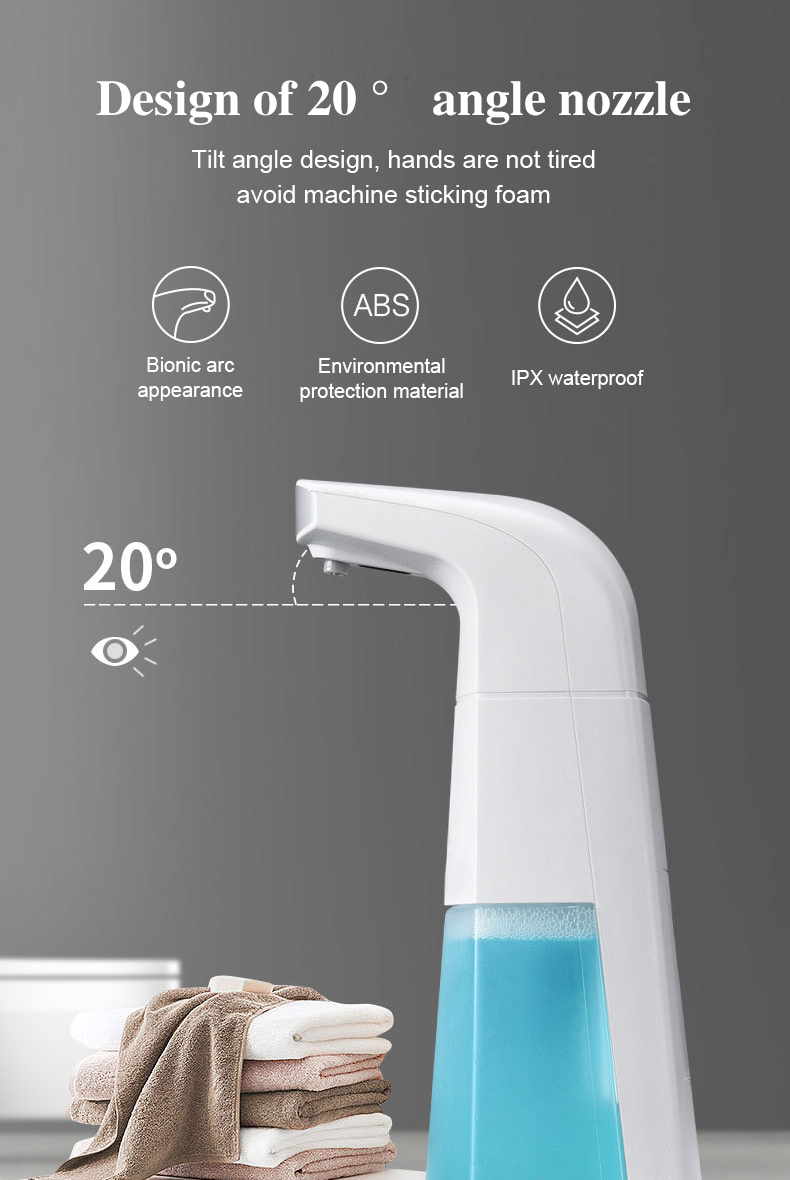 Visual Window
With a transparent visual window, you can check the soap volume and refill it timely.
3 * AA Batteries
When installing, please check "+" and "-" symbols of the battery and soap dispenser to install correctly. DON'T mix old and new batteries or different types of batteries!
*Liquid soap must be diluted to work properly. Turn any liquid soap into foaming soap by adding 6-part water to 1-part soap.
Includes 1 Soap Dispenser; Batteries and soap not included.

Dimensions: 3.1″ x 5.6″

Care: Wipe clean with a damp cloth.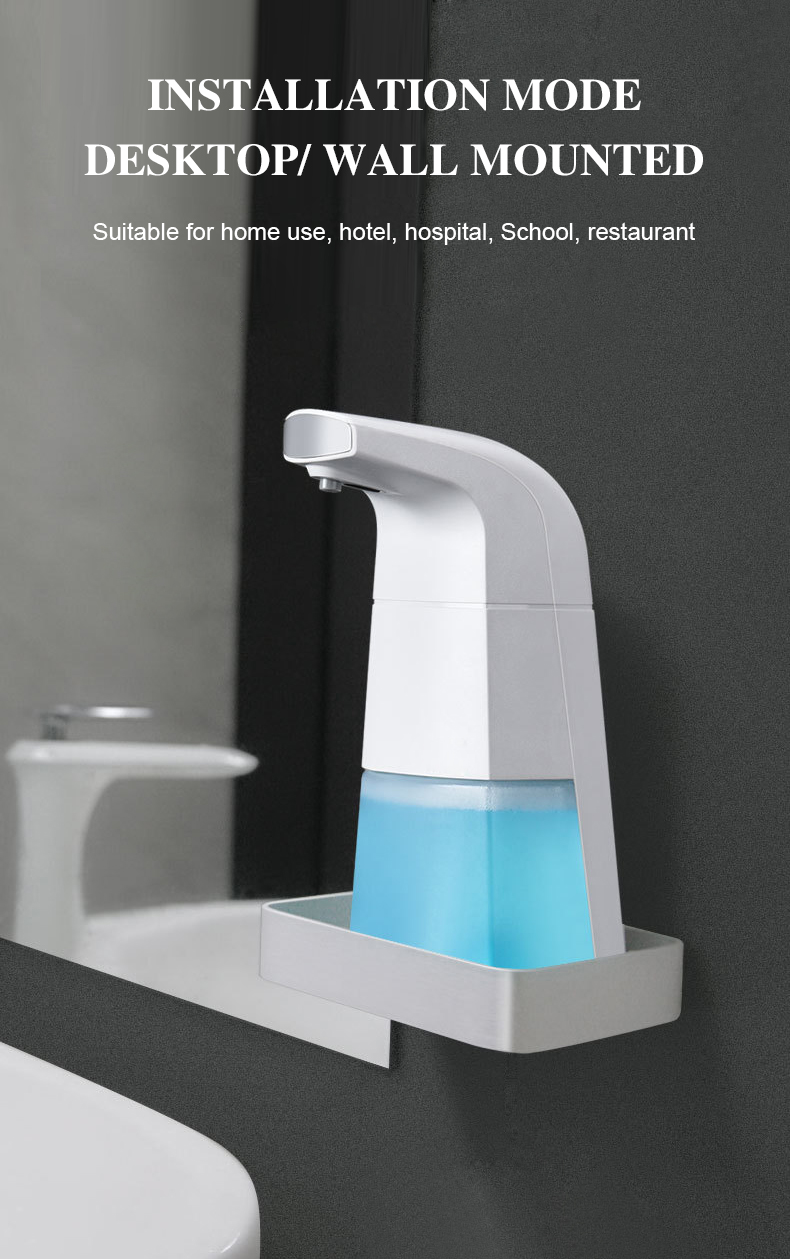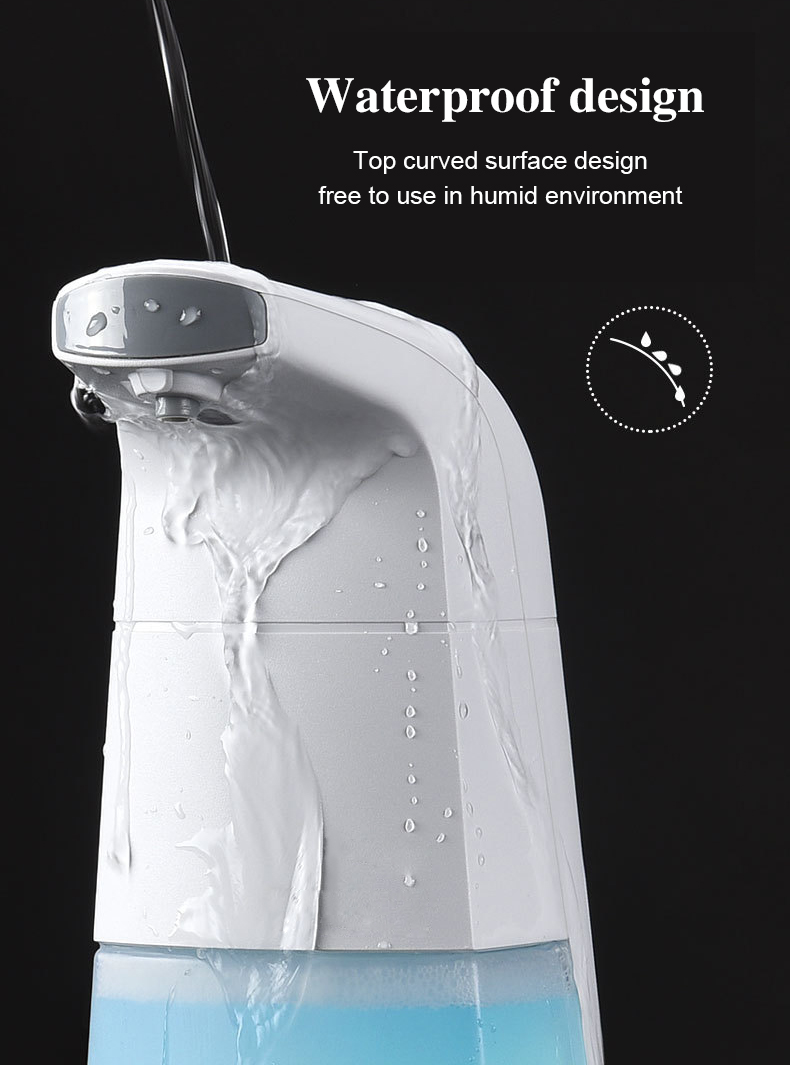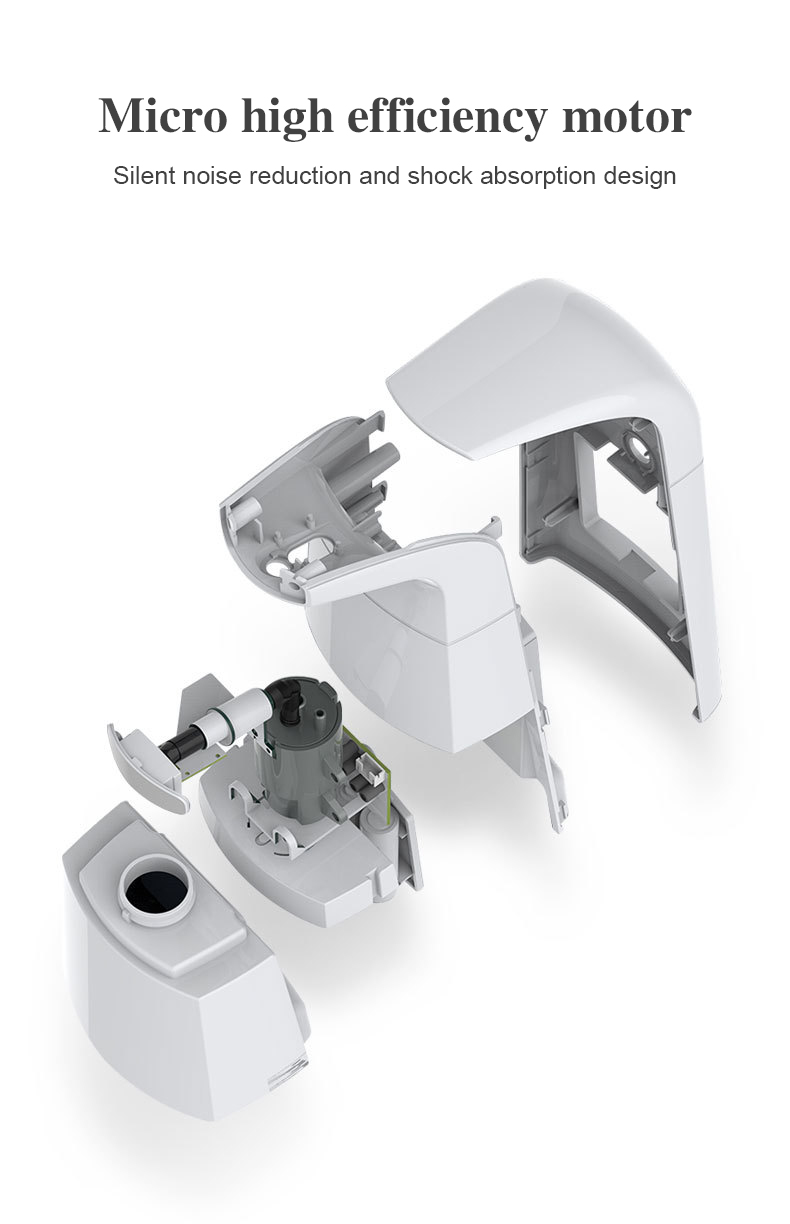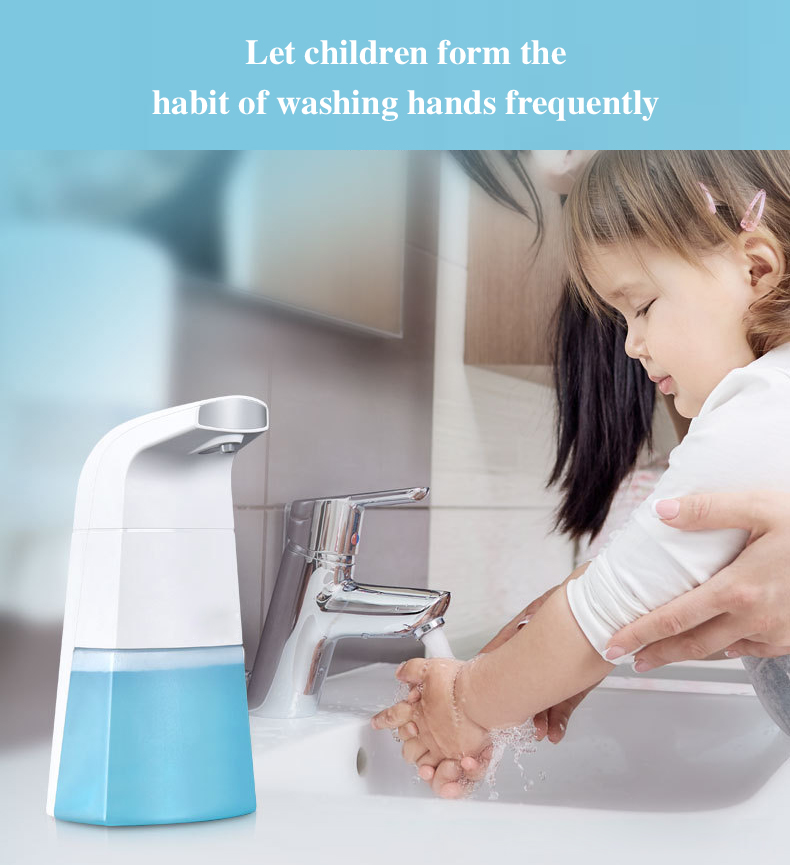 Products Included
Soap Dispenser*1
Hand Soap*1