When you became a mom, you then realized that going out will require you a much larger bag than the one you're using before. So with this realization, are you looking for a fashionable baby bag that is in style and at the same time can fit everything inside? Look no further and get this WrapUp Baby Bag 5 Piece set, where everything is complete and fashionable.
WrapUp Baby Bag is a five-piece set composed of a big baby bag, a smaller bag, a bottle container, a cute bag for cleaning essentials, and a baby mat. With this set, you will always be prepared for whatever errand or adventure you'll go with your kid.
Who Says You Can't Be Stylish Anymore Once You Become A Mom?
You won't have to leave your creative sense of fashion behind while keeping up with your baby's needs every single time.
With the help of WrapUp Baby Diaper Bag, which comes in 5 Piece is a function-centric backpack that excels in both style and mobility – you can combine style and functionalitiy. It packs all the diaper-bag essentials you can ever think of, ranging from spacious compartments, a sturdy build quality, and an ergonomic design to keep your baby's valuables safe and sound in the most stylish way possible.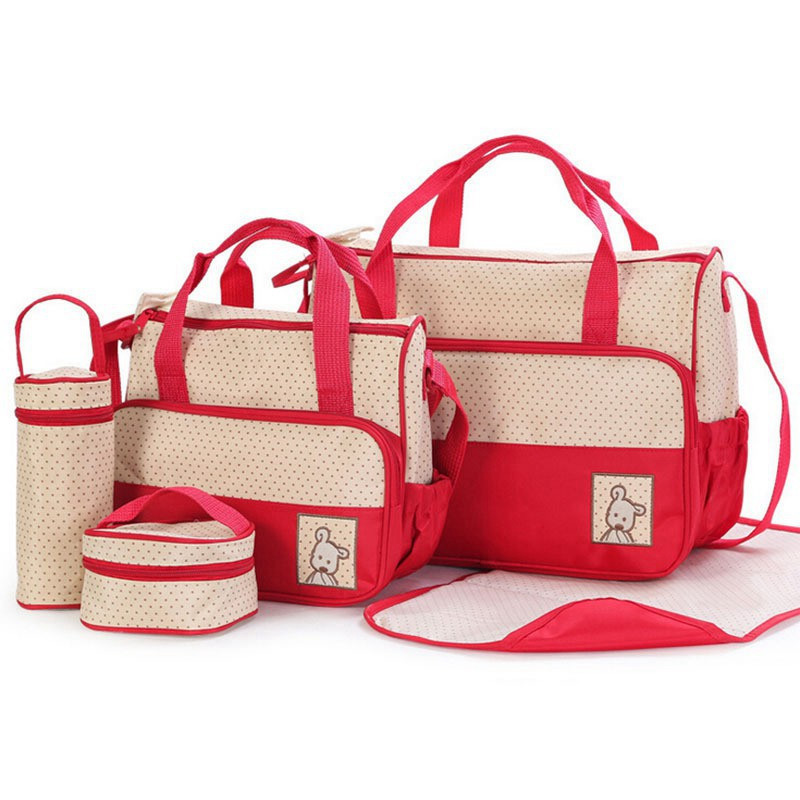 ✔️ Super Spacious Compartments
This WrapUp Baby Diaper Bag is a must-have for every mom out there who wants her things organized. This diaper bag comes in an excellent set for baby clothes, dry nappies, bottles, wallets, cellphone and more. It also comes with a separate insulated bottle pouch to effectively preserve the temperature of your baby's milk and water.
✔️ Beautiful Attractive Design
Aside from WrapUp's functionality, it is also great in style and color. With this cute bag, we can guarantee that you can carry all your baby's essentials with organization and style.
✔️ Reliable And Durable
WrapUp Baby Bag is made from high-quality polyester fabric proven to be rigid, tough, durable, and water-resistant. It can withstand all forms of heavy objects and beating while only sustaining zero to minimal damage.
✔️ Comes With A Free Bonus Diaper Changing Mat
Aside from its high-quality bags and solid-centric features, this WrapUp bag also comes with a diaper mat that provides a mess-free changing time experience for both mommy and baby.
WrapUp Baby Diaper Bag Set 5 Piece Dimensions:

Package Include