WorkRight Upgraded and Adjustable Laptop Stand with Aluminum Computer Riser, Compatible with MacBook Air Pro, Dell, HP, Lenovo.
There's a lot of ways to boost your productivity and lessen your stress at work. Introducing WorkRight, the laptop stand designed to make your daily hustle bearable and comfortable!
With its upgraded features and adjustable setup, you are in control of your working position. No matter how you sit and work, WorkRight will ensure that you keep an eye-level posture to prevent work-related physical and mental pains.
The WorkRight Laptop Stand is perfect for those people who can't keep a proper posture while working. It is designed to ensure that even for an extended timeframe, your body is positioned correctly.
Although this stand centers on keeping your posture right, it is also the perfect stand to give your home/office a modern and slick feel. The aluminum used in the design is made of top-notch quality and finished with a high degree of craftsmanship to make it look sophisticated and expensive. So, get your WorkRight Laptop Stand today and experience comfort at work!
Features
Adjustable Laptop Stand
Simplified to fit any desk setup
Relief your neck pressure
Made with aluminum alloy to stay durable and last longer
Supports up to 22lbs/10kg of weight
Compatible with all laptops
Lightweight and compact enough to be carried around in a laptop bag, super convenient
Ergonomic Laptop Stand
The adjustable height, angle, and foldable laptop holder can meet any of your demands. The adjustable angle tilt allows each individual to achieve the most optimal and comfortable laptop position, whether sitting or standing.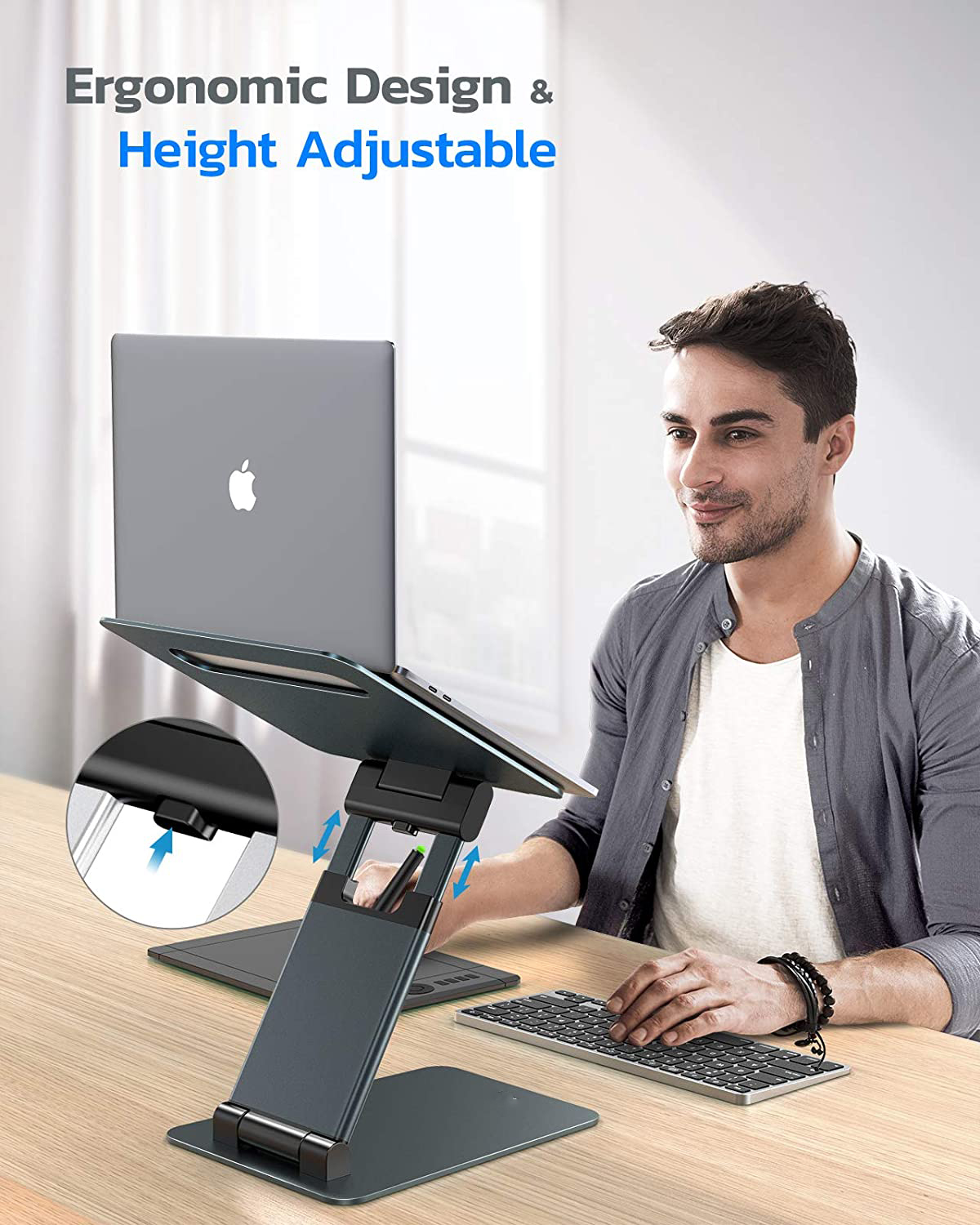 Sit to Stand Laptop Stand
This laptop stand can raise your laptop screen height flexibly up to 20″ to ensure you're in a comfortable position, no matter sitting down or standing up. This feature maximizes your visual comfort and improves your body posture to prevent neck, back pain, and eye strain.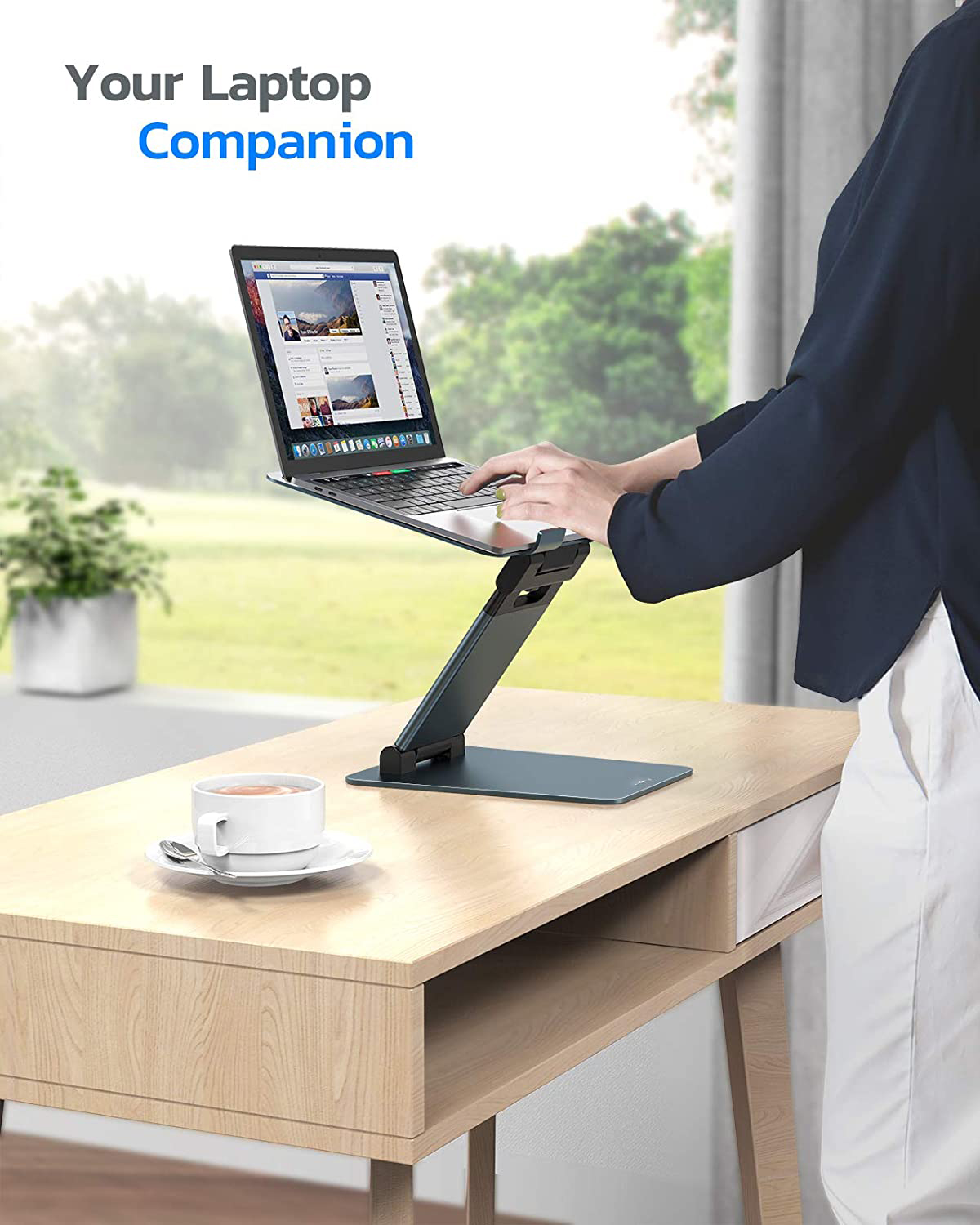 Reliable Laptop Desk Stand
Made of solid aluminum alloy, the WorkRight Laptop Stand provides a sturdy surface for your laptop. Its adopting ventilation design reduces your laptop from overheating and improves functionality. It also comes in a foldable and portable modern design, so you can take it anywhere the work may take you. This stand is perfect for home office supplies and office accessories.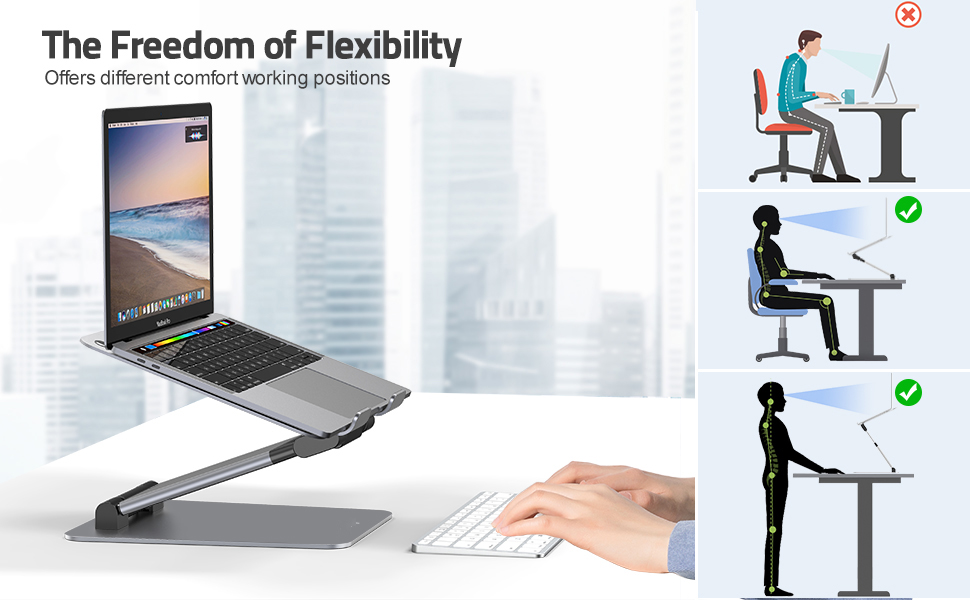 Universal Compatibility
The laptop stand fits all laptops and tablets from 10-17 inches, like MacBook, MacBook Air, Macbook Pro, and more. You can use this device as an adjustable office desk, foldable computer desk, stand-up desk, or as a portable stand wherever you may go.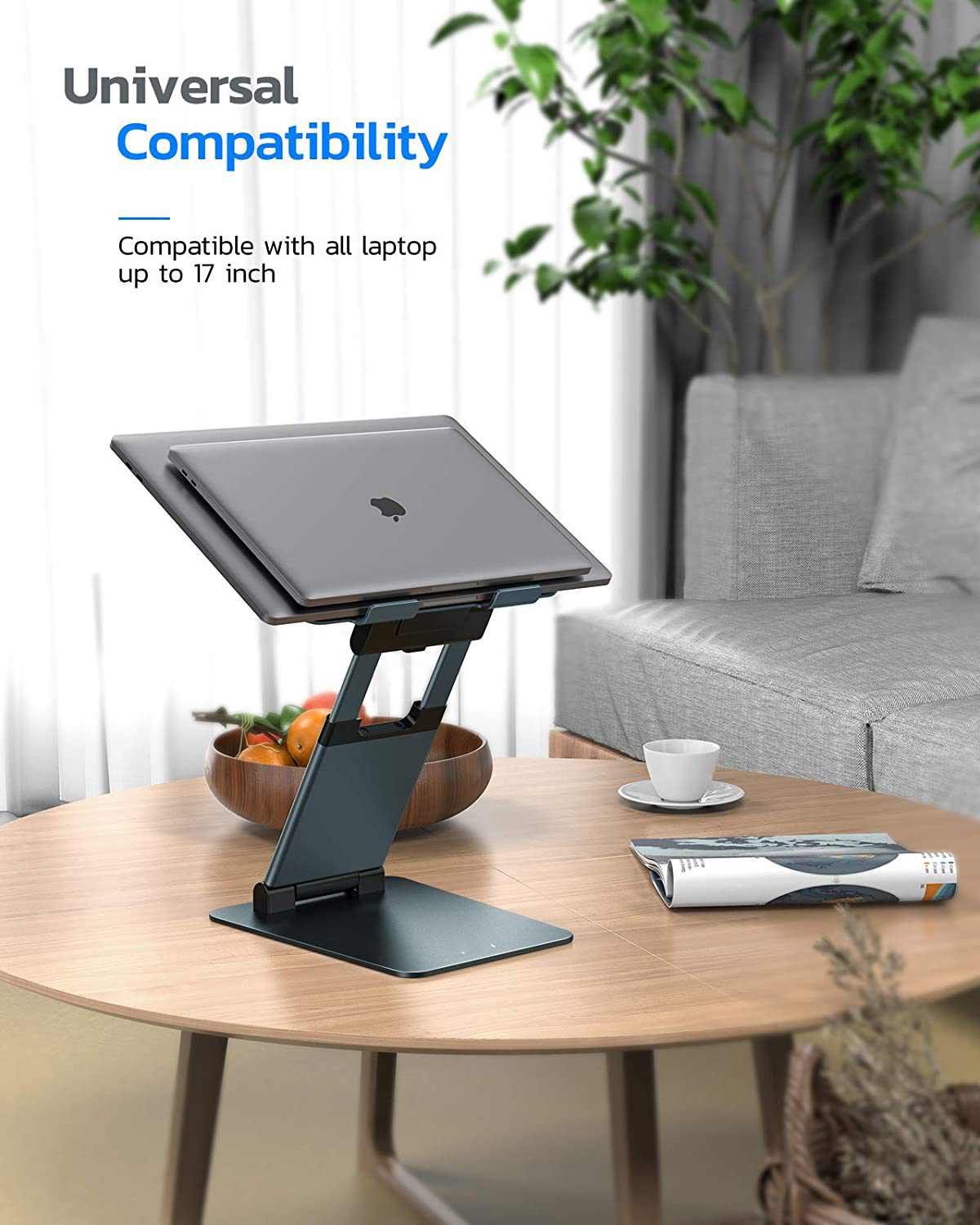 Product Description
Color: Silver
Material: Light Weight Aluminum
Net Weight : 1.6kg
Adjustable Height :  1.35″to 13.8″
Folded Size: 31*30*6 cm
Max Support : 22lbs/10kg
Compatible: All Laptops Models and Sizes From 10-17.3