Are you tired of washing your clothes by hand and is looking for an alternative for you to save time? Looking for the most budget-friendly device for making laundry? Look no further and try WhirlWash! This device turns any bucket into a washing machine – discover how you can save time washing and still get clean and fragrant clothes afterward with WhirlWash.
WhirlWash is an ultrasonic turbine washing machine that only requires a bucket to start! It's an ideal design for college students that live in small apartments or rooms. It's not only a space-saving and time-saving device, but it also makes laundry easy, simple, and less burdensome.
 The Benefit Of A Washer Without Permanent Installation
This ultrasonic turbine washing machine is an independent washing machine chassis that you can put directly on the bucket to wash the clothes. It has a space-saving design that makes your laundry easy and straightforward. It is perfect for an apartment, RV vacation home, dorm, and an alternative washer in your house. This WhirlWash washing machine has ultrasonic and turbine cleaning that works for 5 minutes and a mechanical ultrasonic vibration that cleans for another minute.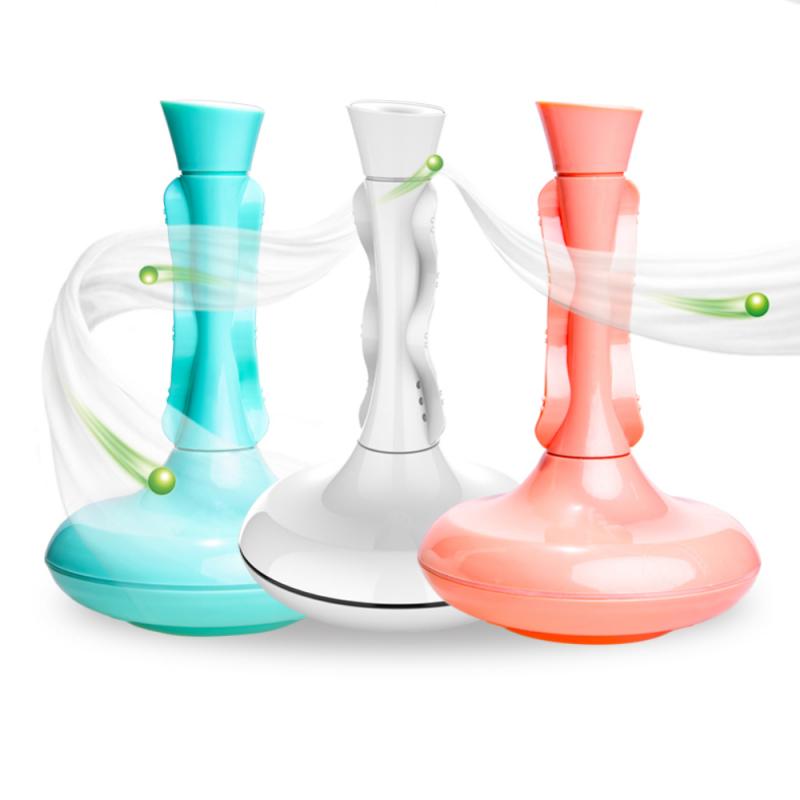 Key Features

It is also portable for easy carrying and great for traveling, camping, etc., perfect for baby clothes, underwear, socks, towels, and more.
Multifunctional: With its high-frequency vibration, WhirlWash is perfect for baby clothes, underwear, socks, towels, and more. Suitable for home and traveling.
Bionic hand rubbing and washing can clean clothes the same as authentic hand washing. Its vortex rod is 360 degrees in all directions, washing all kinds of stubborn dirt and stains.
It has ultrasonic effective sterilization, noise reduction, and ultra-quiet cleaning. You'll be surprised that your clothes are clean and done.
Turn any bucket into a powerful washing machine!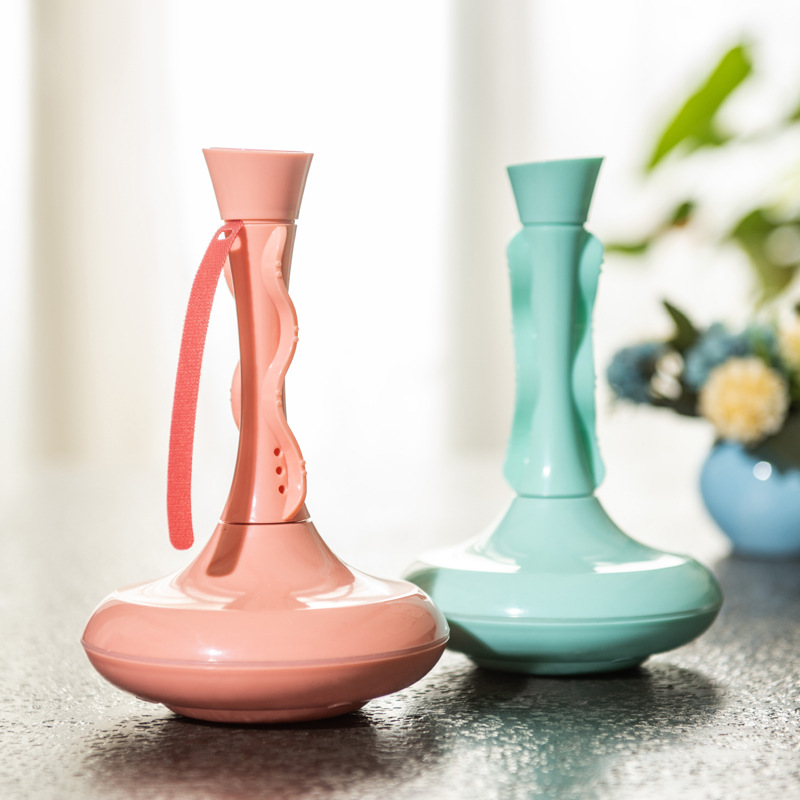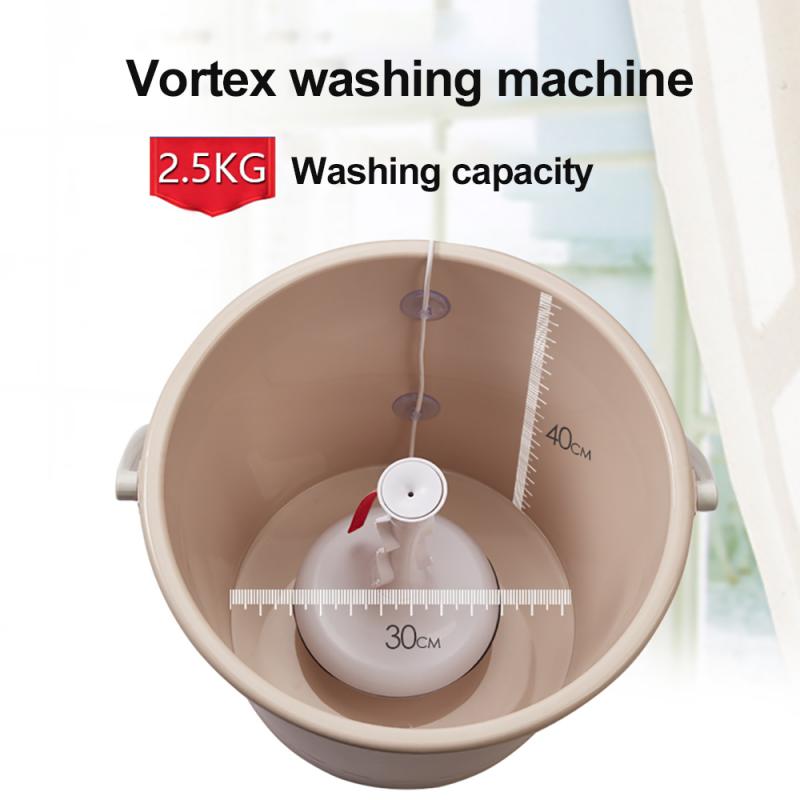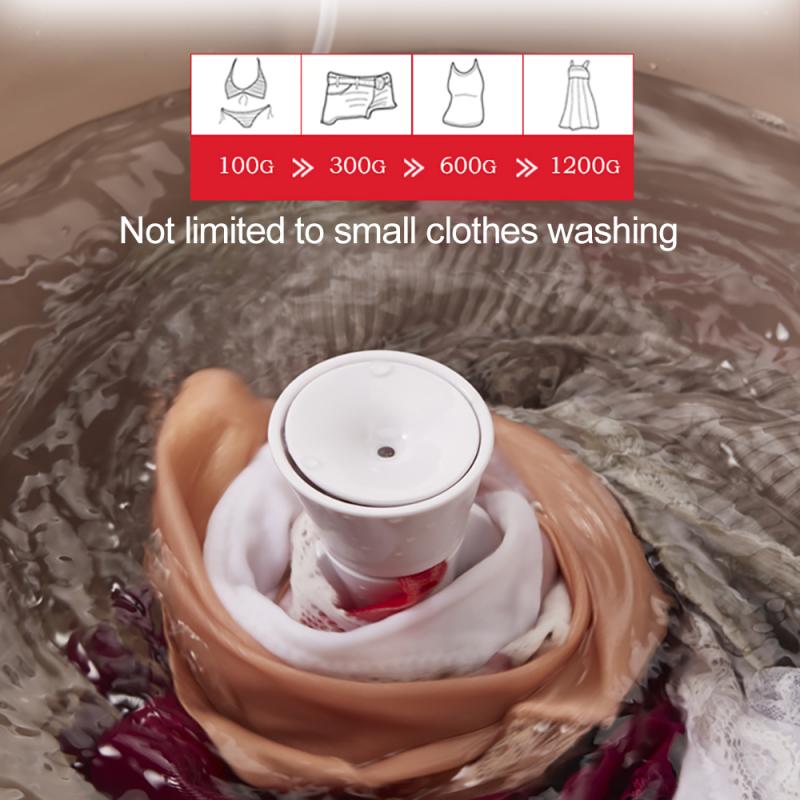 Specifications
Input voltage: COV
Input current: 2~3A
Power supply mode: USB
Rated voltage: DC10V
Rated power: 26W
Product net weight: 300g
Product size: 130×130×200mm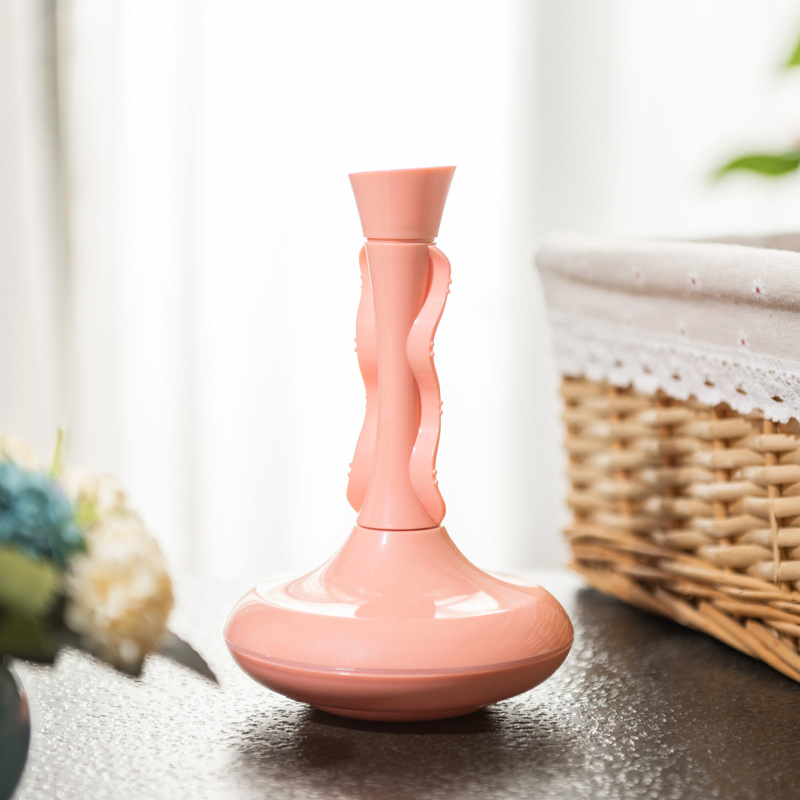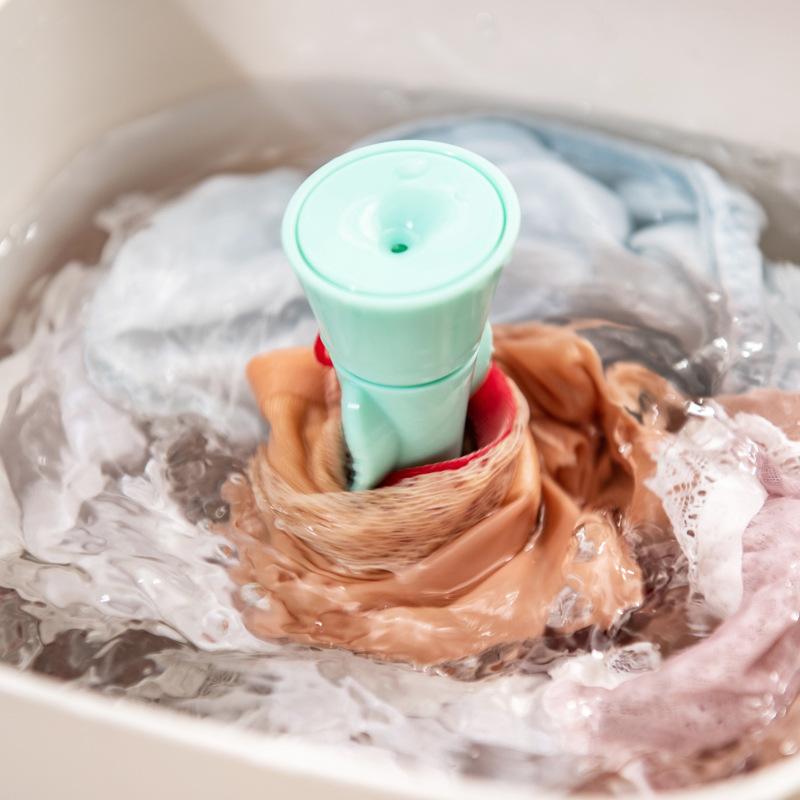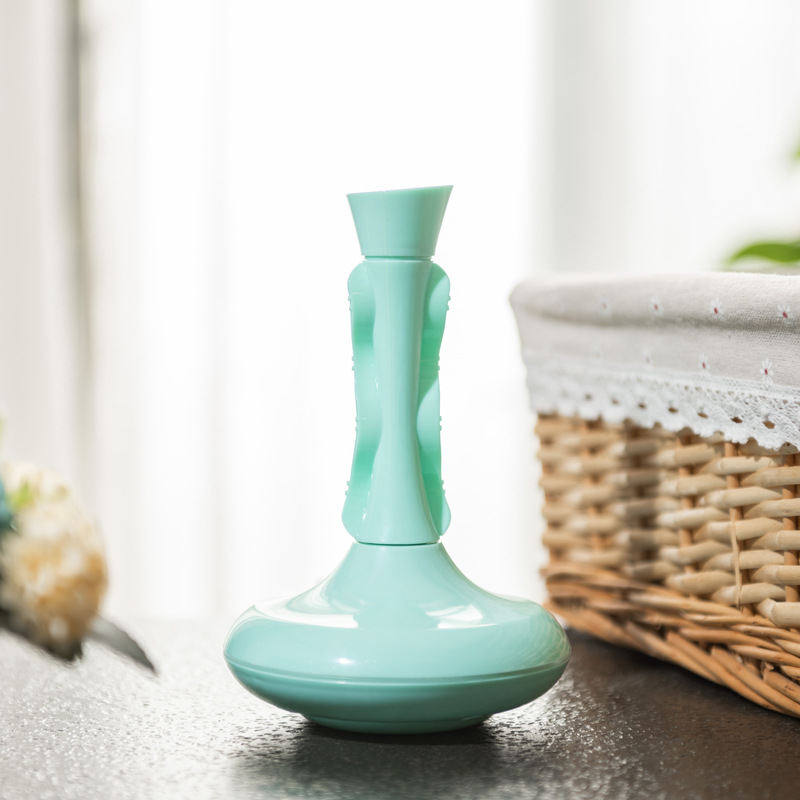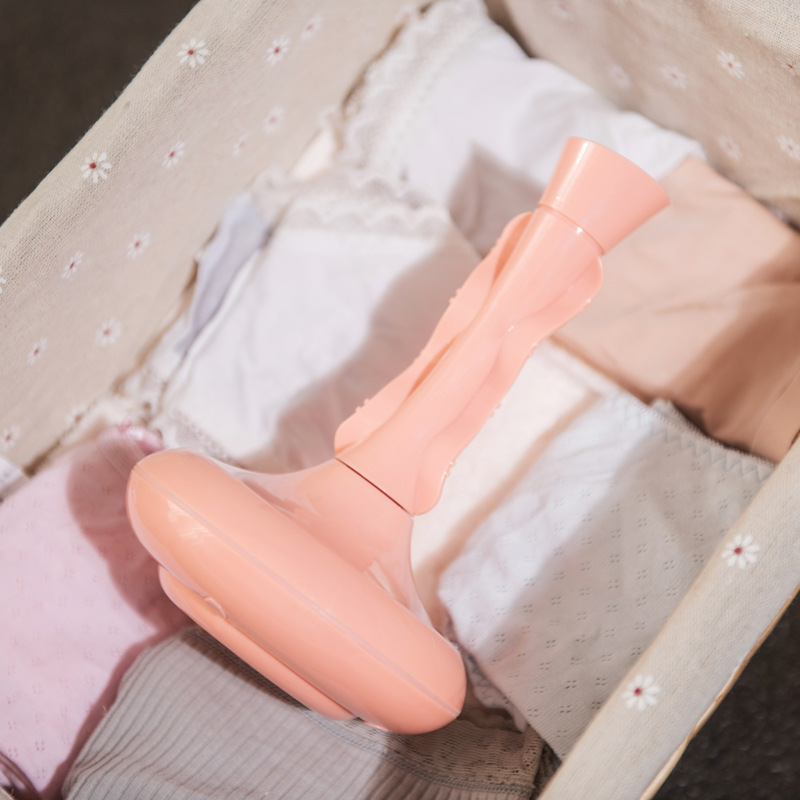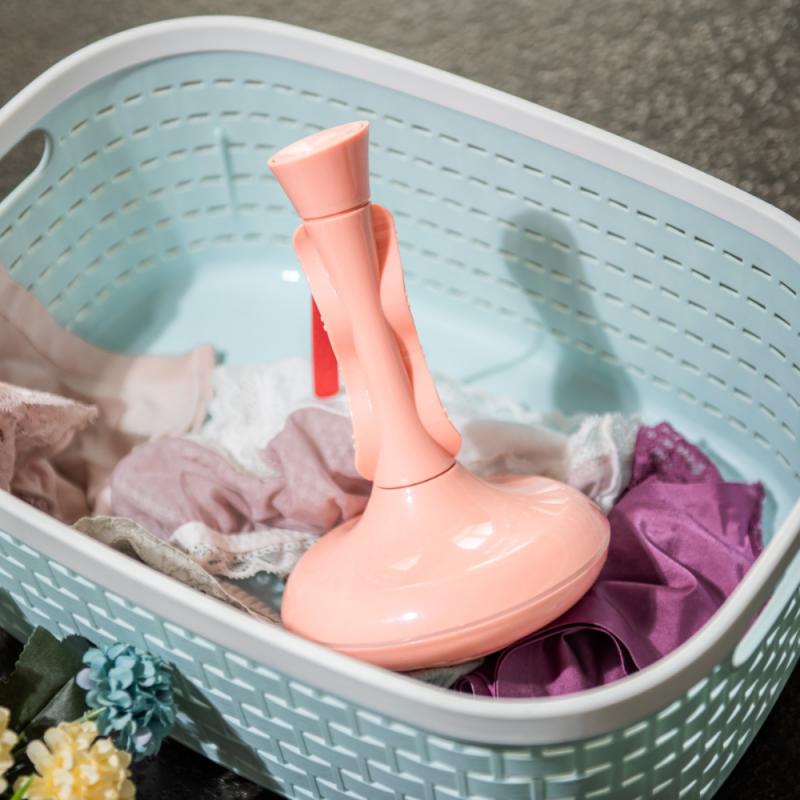 Package Content
1* Washer
1* USB cable
1* double-sided suction cup
1* line wall suction cup