Always Feel Warm and Comfortable in this Ever-Changing Weather with TruuFee Ultra Soft Fleece Hooded Blanket!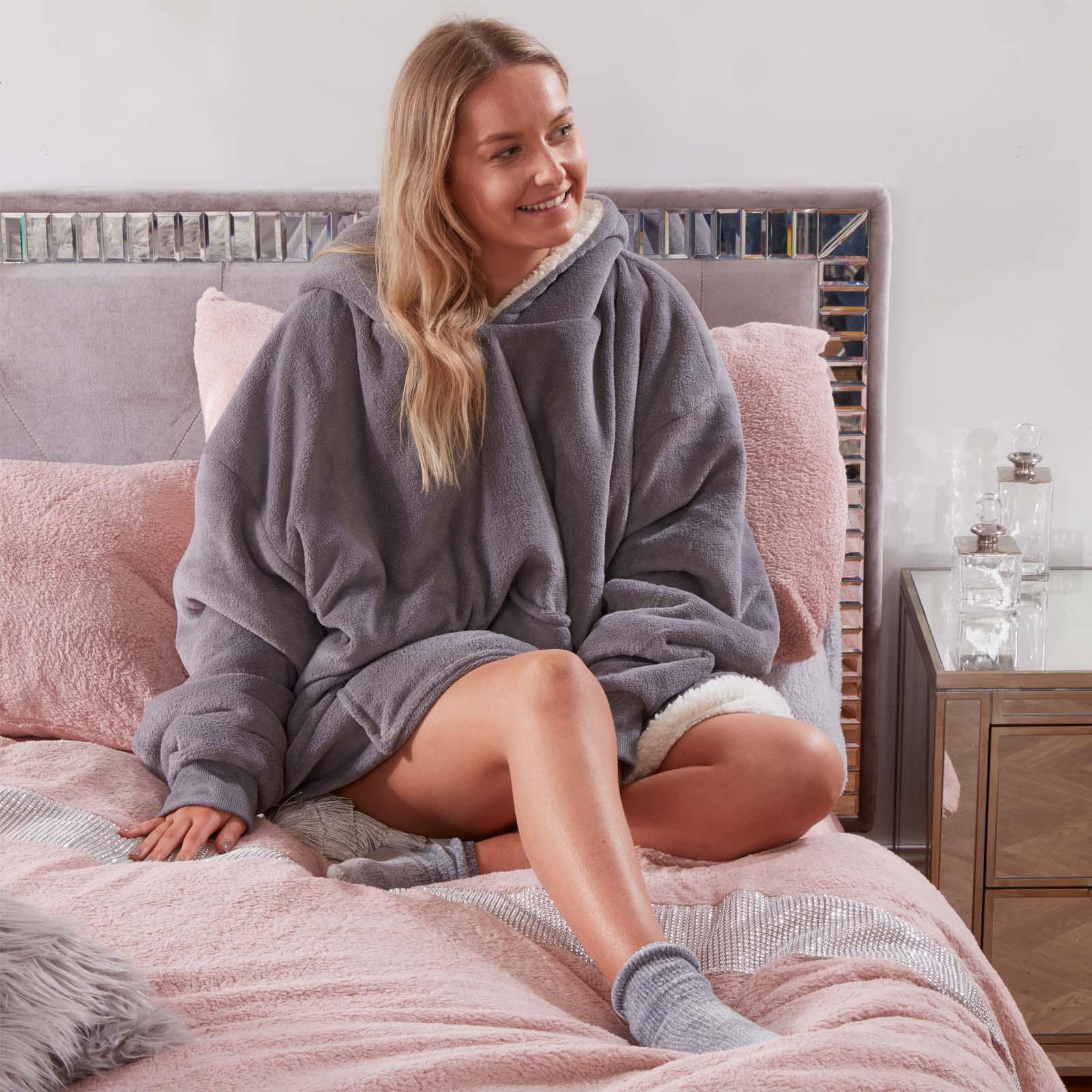 Experience this Hooded Blanket's Flexibility, Warmth, and Coziness Wherever You May Be!
Level up the comfiness of your indoor and outdoor routine; whether it's an afternoon nap, working at home, walking the dog, or a long drive in the car, TruuFee's ultra-soft plush sherpa insides and soft fleece fabric on the outside got you covered!
Why Should You Choose TruuFee?
Multipurpose: Can be used anytime and anywhere
Versatile: Adaptable to different functions
Lightweight: Gives warmth for half of the weight
Universal: Suits for both men and women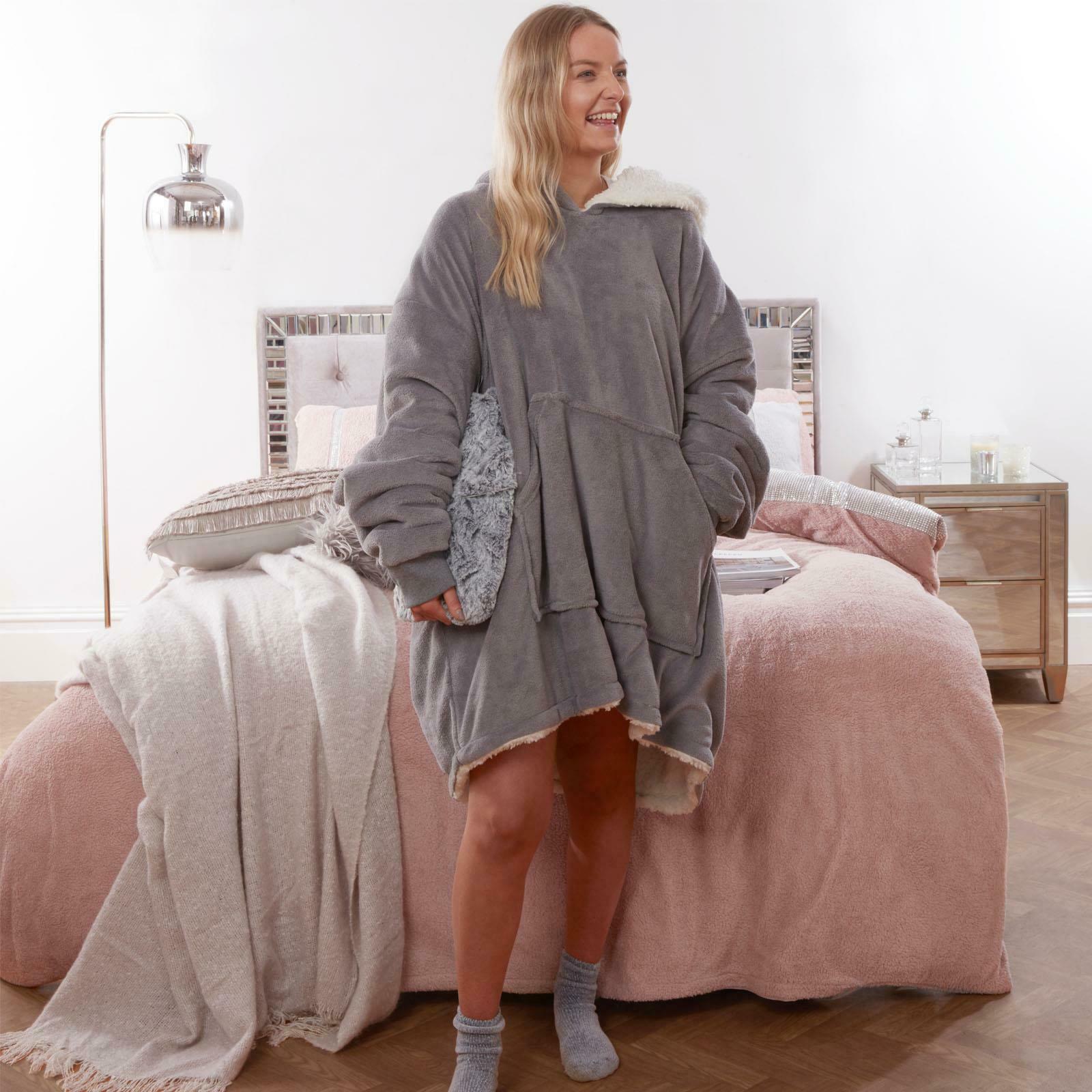 Incredibly soft, plush, and breathable material 
TruuFee's sherpa and fleece fabric with a large hood, elastic cuffs, and two-sided pockets give overall warmth and comfort in all weather conditions. 
Suitable for ages and sizes
Its oversized design (55″ waist and 34″ body) makes it great for all sizes and ages. This is why it is also best used for camping, traveling, or everyday use. 
A great addition to your wardrobe 
This versatile garment is ideal as an extra layer in the colder months or as an outer layer in warmer conditions. You can wear it whenever you like! 
A perfect gift for your loved ones
Due to the one-size-fits-all design and versatile color variation, this item is a perfect gift to friends and family for Christmas, Valentine's Day, or any other occasion. 
Machine washable 
There is no need to worry about spills and dirt as TruuFee's material is machine washable ( 86° ). 
Size Chart
Length: 34.64in
Shoulder: 28.34in
 Bust: 56.69in
Waist: 55.11in
Sleeve: 19.29in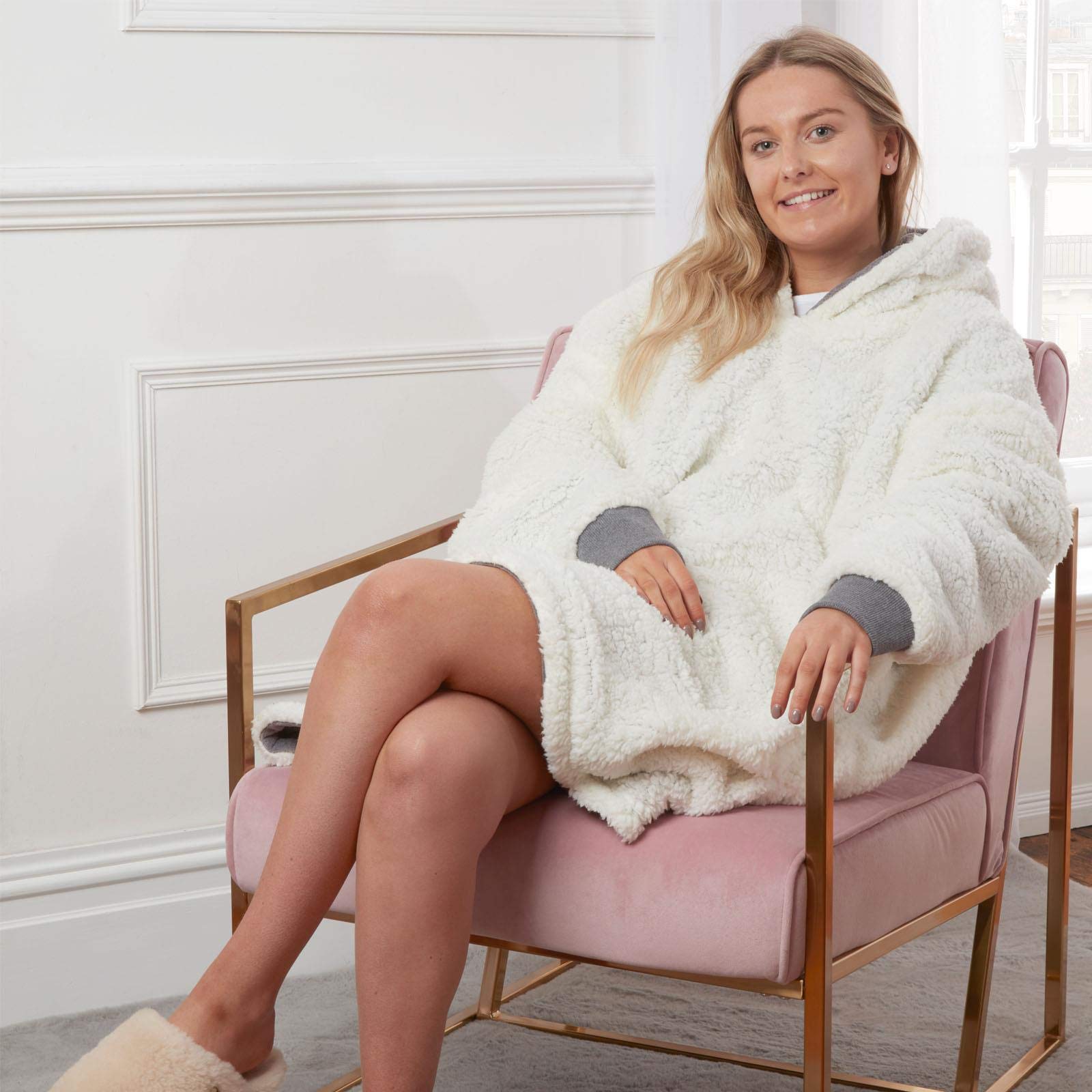 What is In the Box: