Make that "best tasting salad" with TossGreens Manual Salad Spinner!
Preparing a salad is more than just putting in greens and ranch. Have you ever wonder why you're losing a big chunk of money for dressings? Well, it's probably because you're making your salads inefficiently. So, if your customers often order for an "extra" dressing, it's time to change your methods and get TossGreens Manual Salad Spinners!
TossGreens Salad Spinner works to ensure the dressing "clings" to every green you put in the bowl. This not only cuts down the amount of dressing you'll use but also makes up for better presentation. With this 4-gallon salad spinner/dryer, preparing salads for your dinner rush will be easier than ever before.
Spin and dry salad with TossGreens and enhance the quality and presentation of your delicious salads.
Does your salad often come out wet and soggy? This may frustrate your customers and force them to use more dressing to enjoy the flavor—costing your business more money. Say no to wet and soggy salads that are not appealing and start making the best salads with that appetizing crunch. The TossGreens Manual Salad Spinner will help you and your stuff quickly remove excess water with each spin of the handle, ensuring that your salad greens are dry for salad dressing to cling beautifully.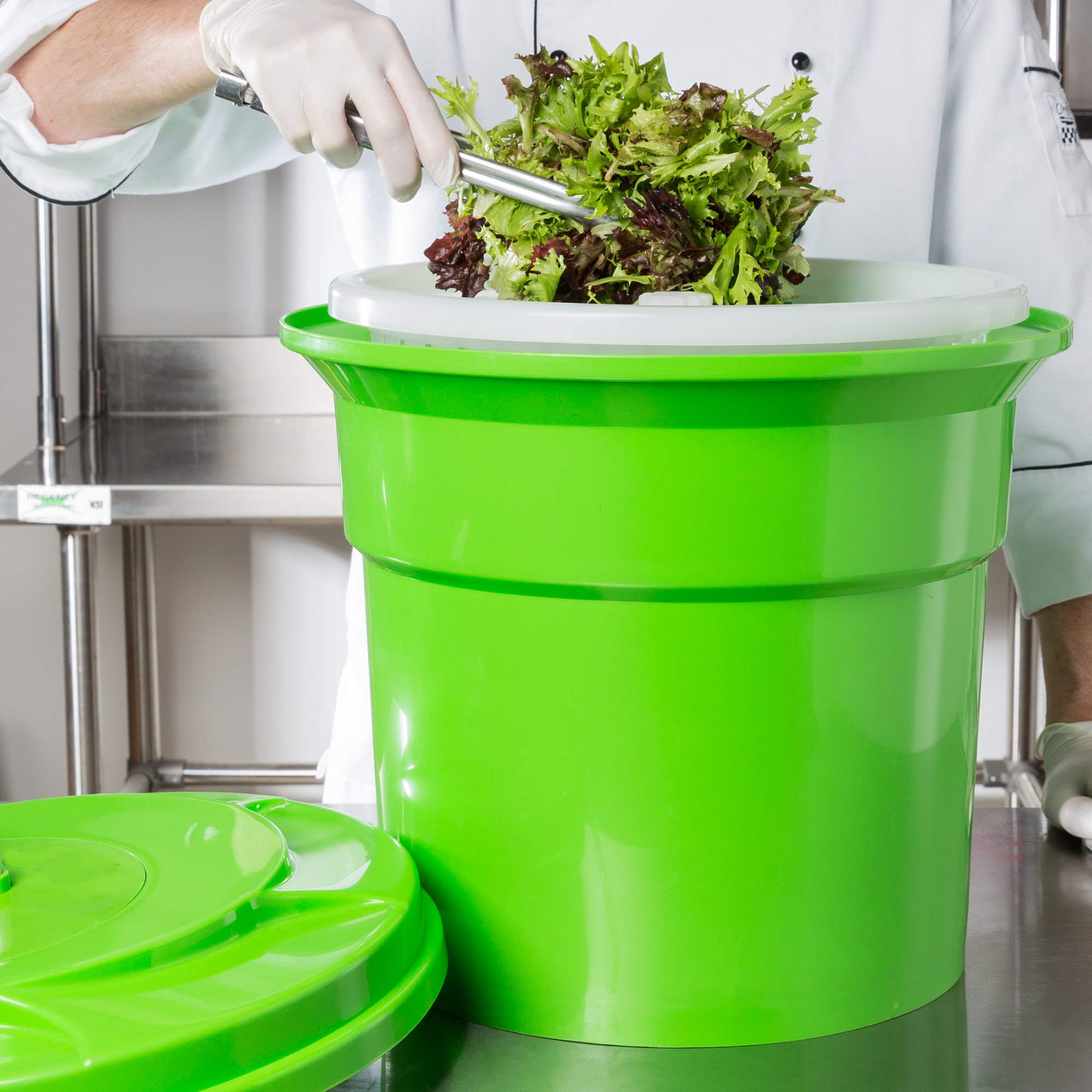 This dynamic salad spinner can dry up to 8 heads of lettuce per minute. It is made of the most durable plastic available and the solid handle that makes operation smooth and easy.
Specifications:
Material: High-quality plastic
Dimension:18.90″*13.78″*13.78″(35cm*35cm*48cm)
Gallon Capacity: 4-gallon
Operation: Manual
Weight: 27lbs
Item Included(023084): 1*Manual Salad Spinner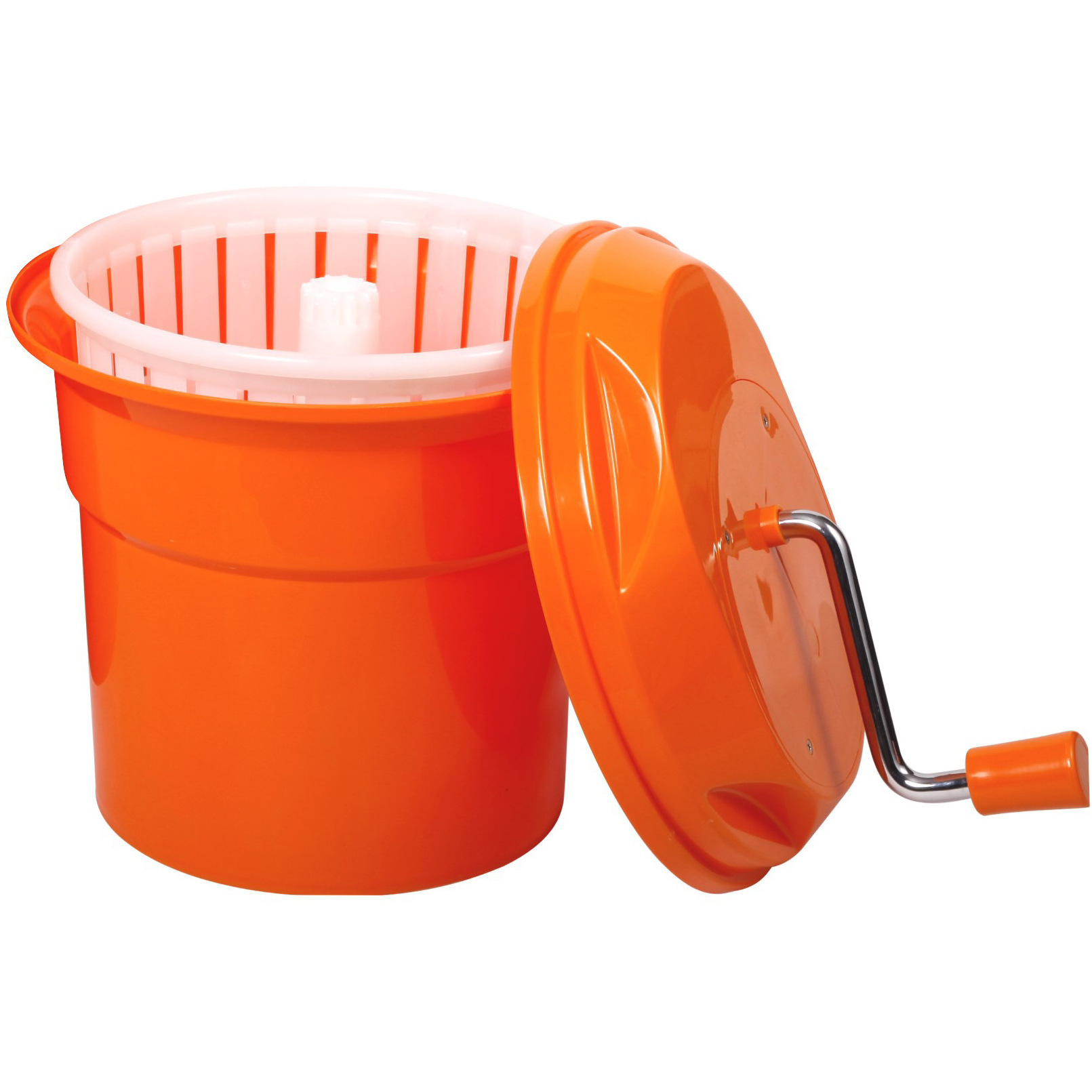 Features:
Large Capacity: The TossGreens has a 4-gallon capacity that can handle 5-6 heads of lettuce at once, so you can always have fresh, dry salad greens on hand. It is perfect for making a variety of side salads or a few large signature salads.
Food Safety and Hygiene: The TossGreens uses an FDA-listed PC (Polycarbonate) material, FDA-approved for health and hygiene standards. This product is also NFS-approved and has complied with strict standards and procedures imposed by NSF for food contact.
Commercial Heavy-Duty Construction: It is made of heavy-duty plastic construction with no assembly. This spinner will last in your commercial kitchen and quickly become a necessary part of your daily operations.
Promotes Freshness: Eliminating wet, unappealing lettuce not only enhances your salad's appearance but allows the dressing to cling tightly to the leaves. This creates a more cost-effective and flavorful dish to serve at your establishment.
Easy to Use: Load the chopped greens into the interior basket, place the lid on the body, and give the easy-to-grip, ribbed handle a whirl! In no time at all, your wet lettuce will dry off to make the perfect base for any salad. The hole is small. Please wait a few minutes for draining after use.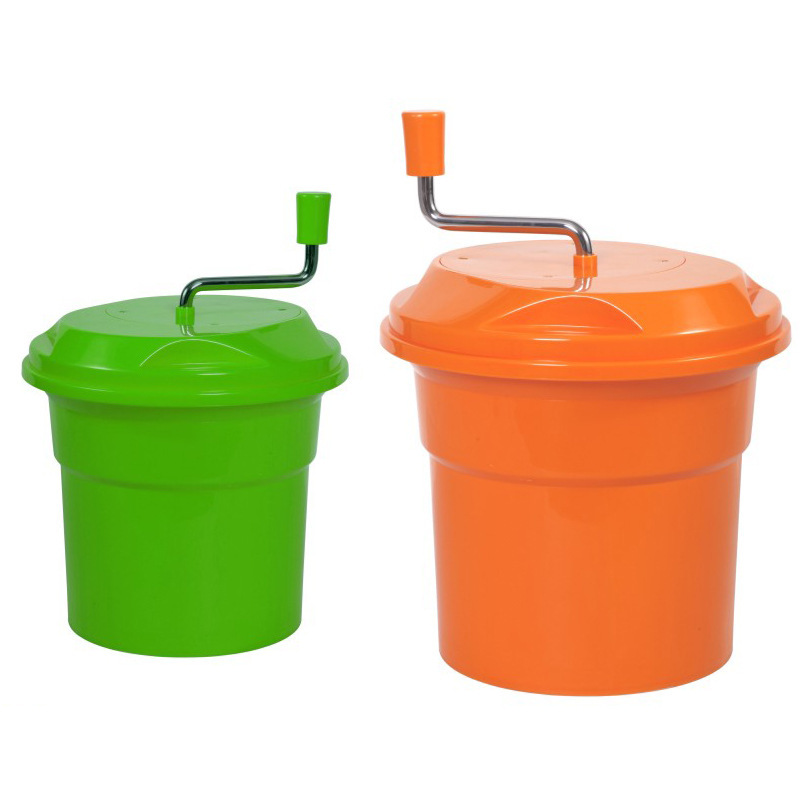 Package Contents: