Work from home or on the go! ThinkLite gives you the freedom to choose when and where to work. From your office desk, favorite cafe, or cozy couch, you can now transform any place into a comfortable workspace.
Whether at home or in the office, make your workday more comfortable with the ThinkLite Adjustable Laptop Stand that effortlessly adjusts to suit your desired set-up. Boost your productivity by allowing a comfortable work setting wherever you are.
The genius design makes this laptop stand, light, portable, and a real game-changer. It is easy to fix your laptop's position to get the most comfortable viewing to prevent back and neck pain.

Why Choose ThinkLite?
Ultimate Typing Comfort – Elevates your device at an ideal height, forcing you to keep your back flat. Instantly takes off the pressure from your shoulder and arms.
Healthier Posture – Expect lesser pain on your wrists, neck, shoulder, back, and eyes when you sit with correct posture.
Natural Air-Cooling – Lifts your laptop off the desk to allow airflow. It prevents a sudden shutdown from overheat, sparing you from losing files.
Take Full Control – Rock-solid engineering secures devices in place. It stands sturdy against knock overs, protecting your thousand-dollar investment from falling off.
Wobble-Free Typing – There is no need to worry about your laptop slipping off the stand or unnecessary wobbling while typing. This unique stand secures everything, so stay comfortable while working.
Universal Compatibility – Perfect for all laptop brands, including MacBook, Google Pixelbook, Dell, HP, ASUS, Lenovo, ThinkPad, Acer, Chromebook, Samsung, tablets, iPads, and more!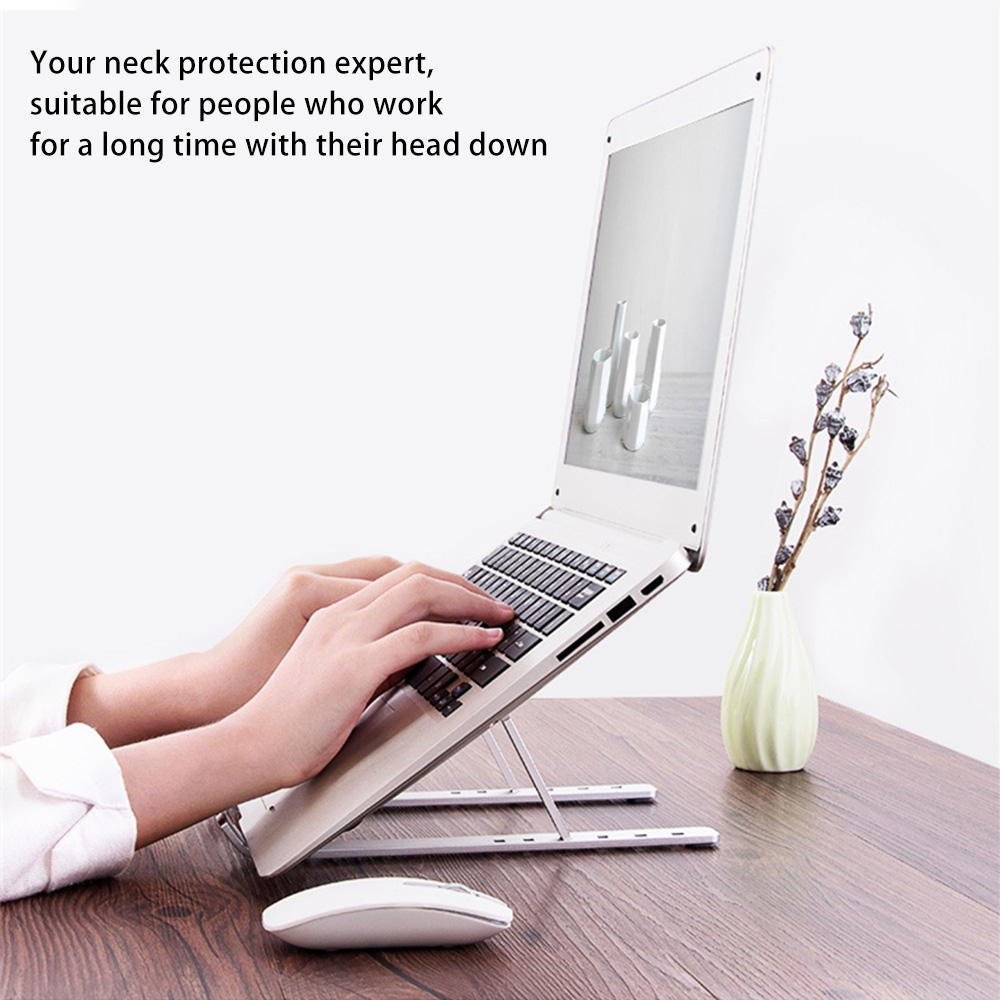 Work More Comfortably, While Fixing Your Posture With The ThinkLite
Function: Raises screen to eye level and improves posture over long hours of working at your computer.
Wide compatibility: Universal fit for most laptops, suitable for almost all PC models
Height adjustable: Adjustable laptop stand offers from 100mm to 160mm of lift; with height adjustment, you raise screen height to eye level for comfort and protection from injury.
Stable and durable: Made of reinforced material, durable and long-lasting.
Compact and foldable: A compact and light design is also collapsible, making this laptop stand ideal for business trips and corporate presentations.
Good gift: An inspiring and practical gift for designers and any laptop user.
Non-slip and stable: The laptop stand has a silicone pad, non-slip, firmly holding your device.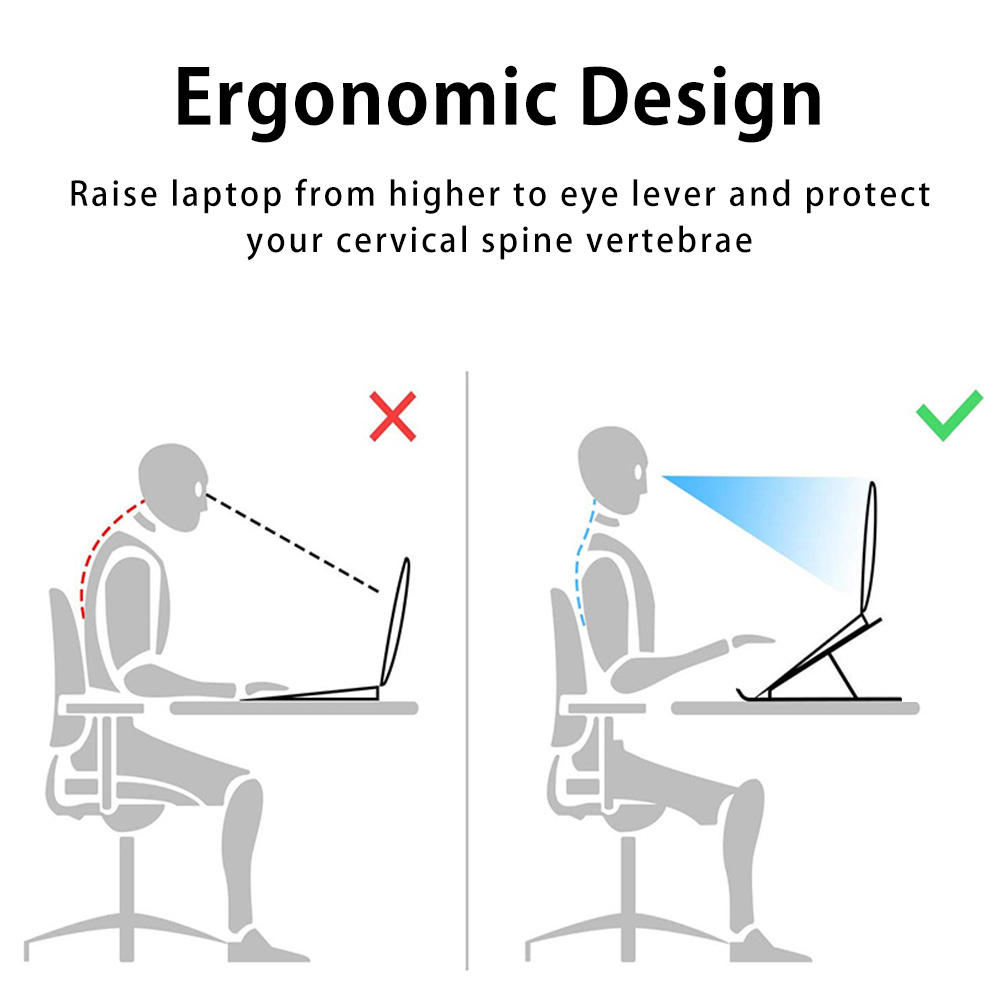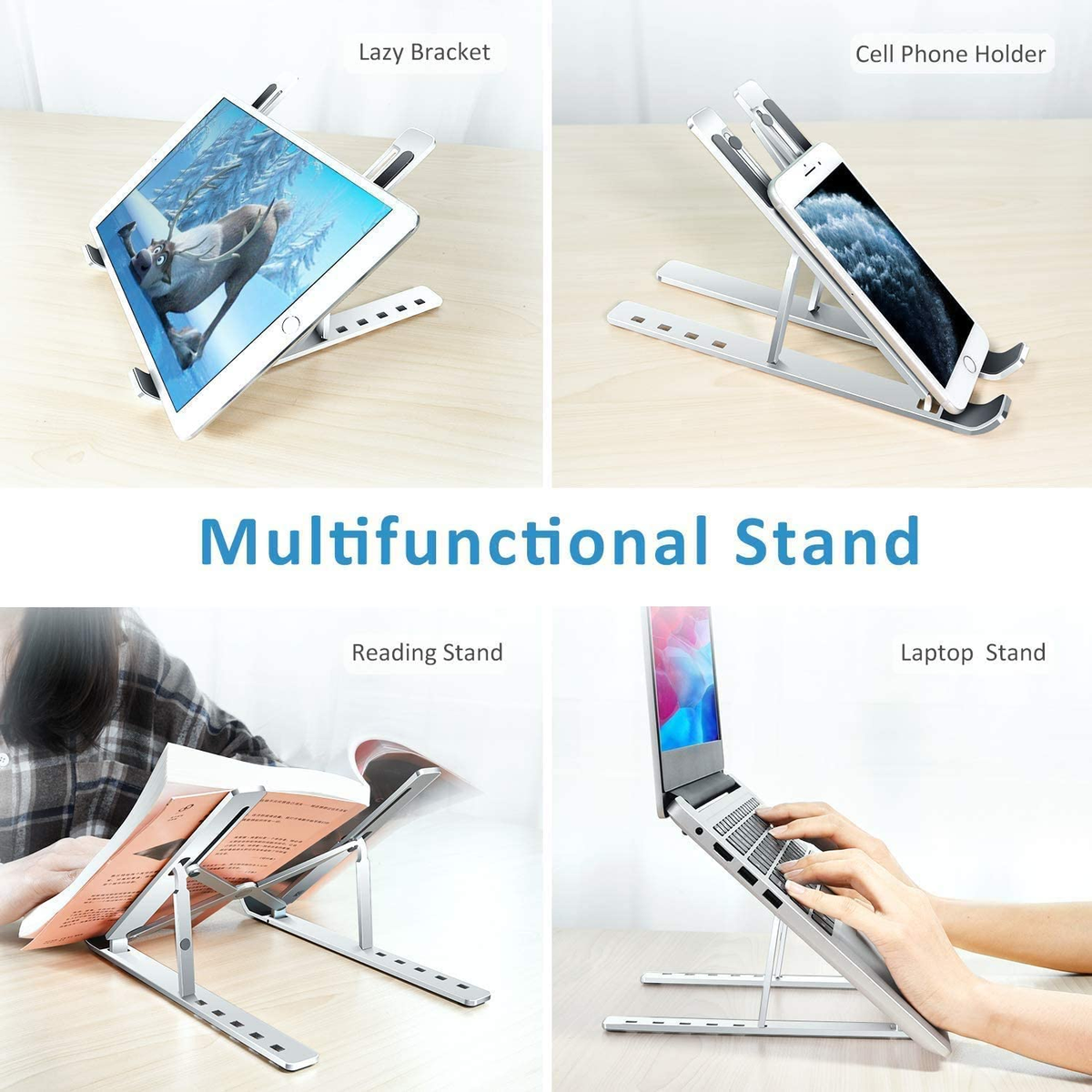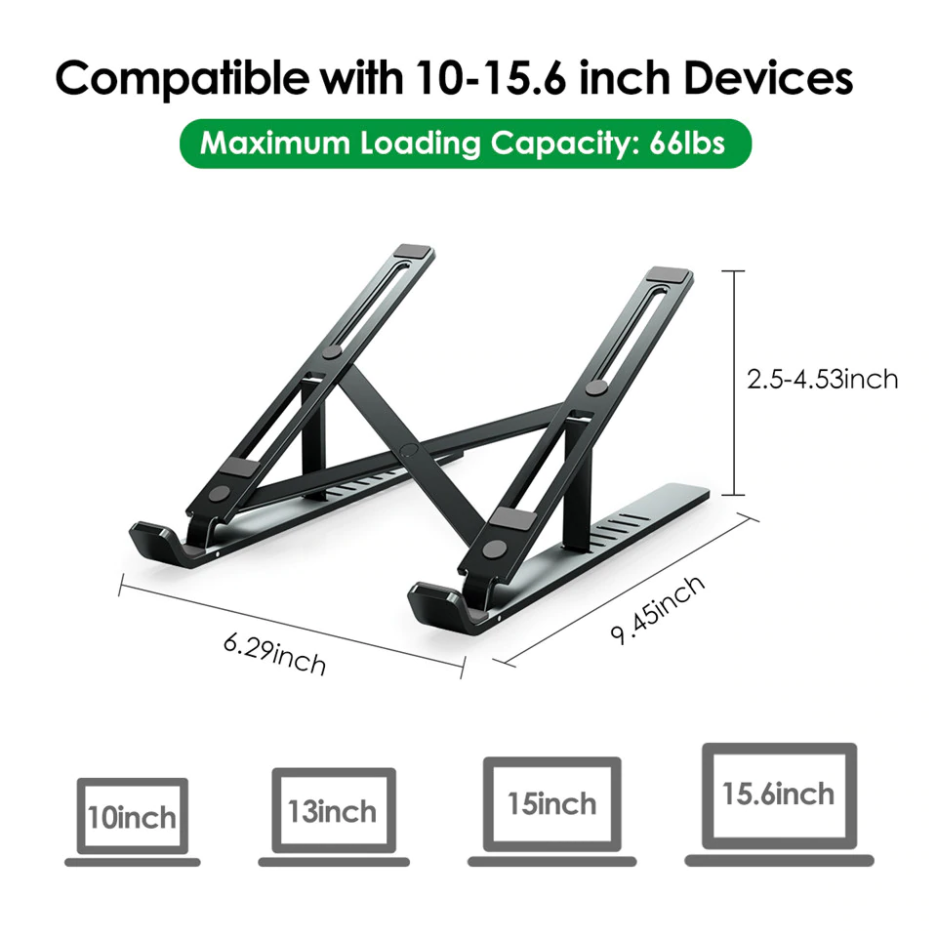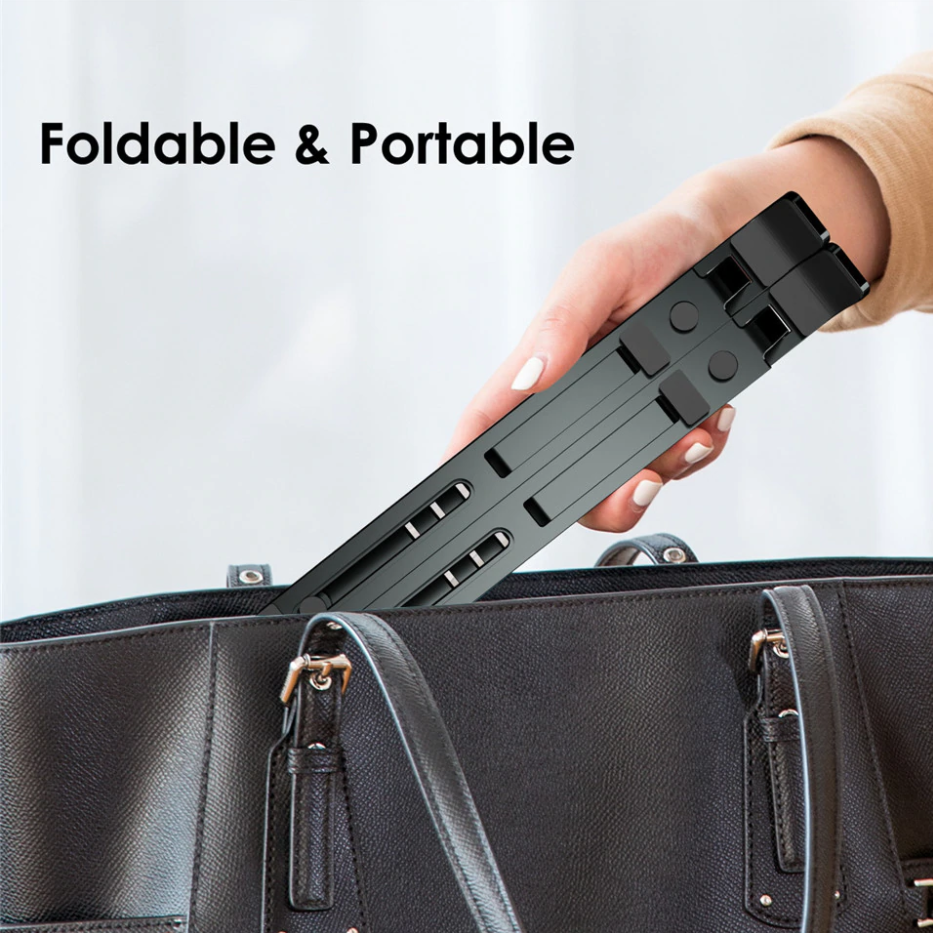 Specifications:
MATERIALS: Nylon+ Aluminum alloy+TPE
PRODUCT WEIGHT: 280G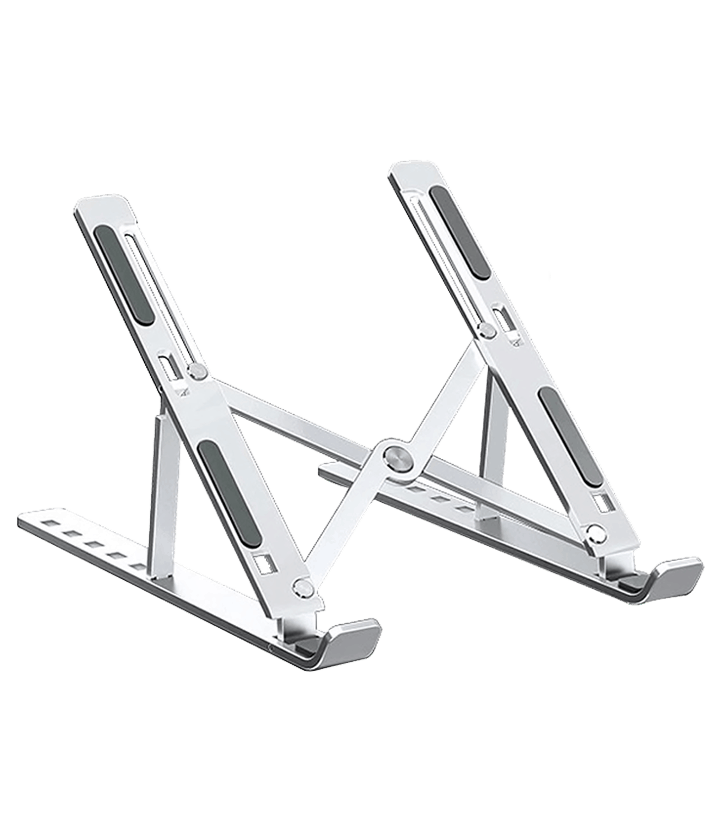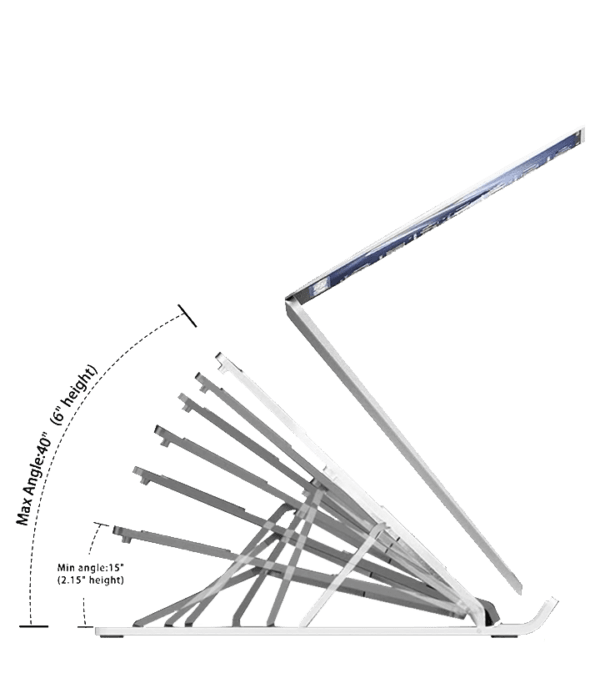 Product Size:
Folding size: 290 * 46 * 30MM
Expanded size: 290 * 235 * 160MM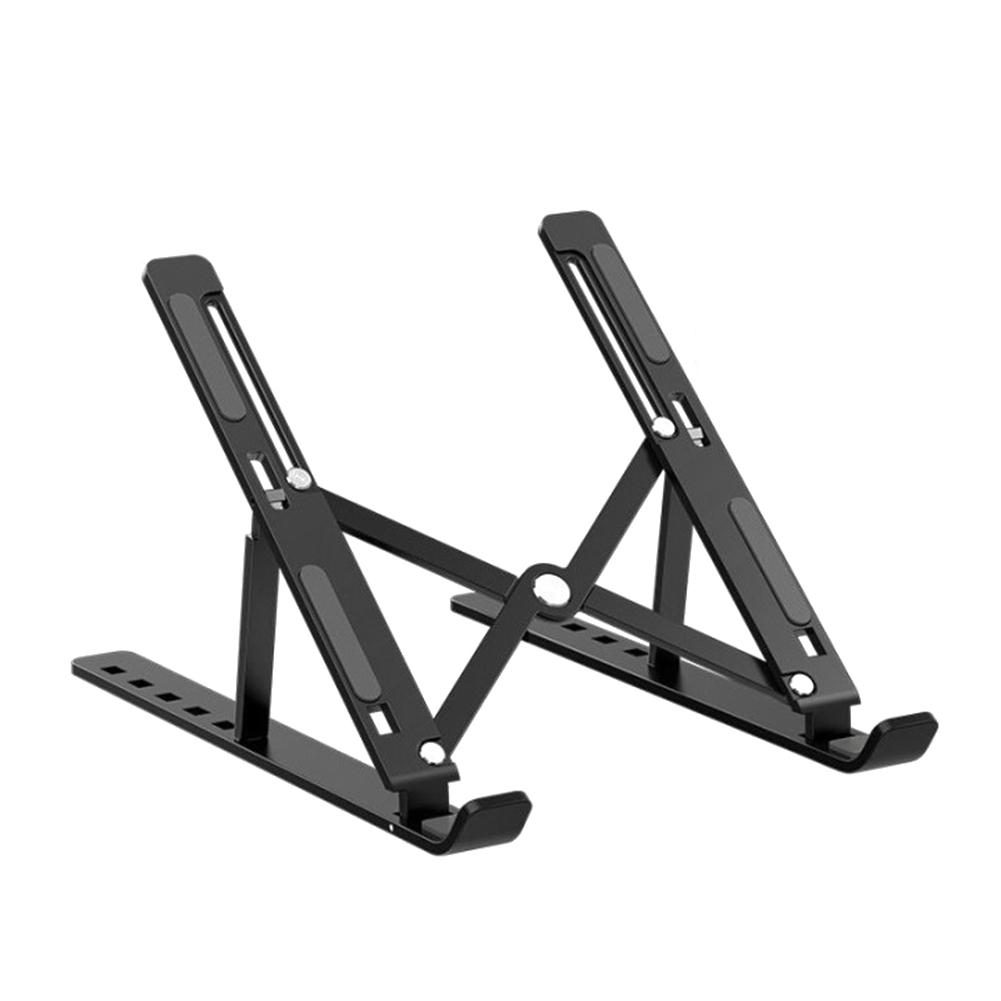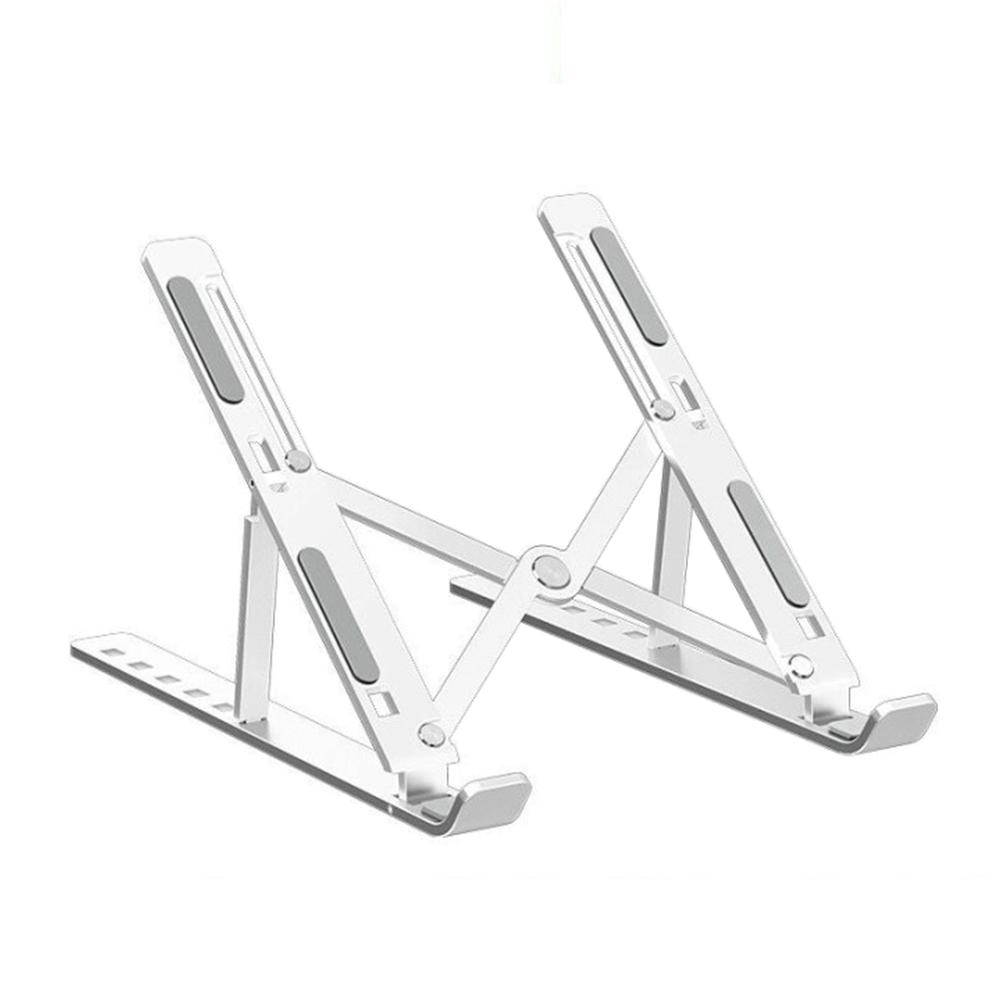 Package Contents:
Foldable Laptop Stand * 1
Note:
Due to manual measurements, please allow slight measurement deviations.