Electric Foot Warmer Heated Slippers for Colder Days!
The feet is one of the first parts of your body to feel the intense cold of winter. When cold creeps into your feet, it could cause issues like severe pain, tingling, and joint aches. If you're done with dealing with foot pain and discomforts whenever winter comes, we have good news – the StexDow electric heated slippers can envelope your feet in warm, fuzzy comfort so you can enjoy winter even more!
The electric heated slippers feature a design that ensures warmth. The foot warmer slash slippers come with a fuzzy material which is both comfortable and really warm on the feet. They're like your mini blankets for your feet. The StexDow come with sizes from 5.5-13 inches so you can find the best fit for your feet.
The StexDow is also 100% non-slip. You can walk around without having to worry of falling over. They're like regular slippers – but warmer.
These heated slippers are easy to clean and are durable enough to not break down easily. If you need heated slippers that are durable enough not only for winter but for the whole year round, the StexDow is one of the best choices.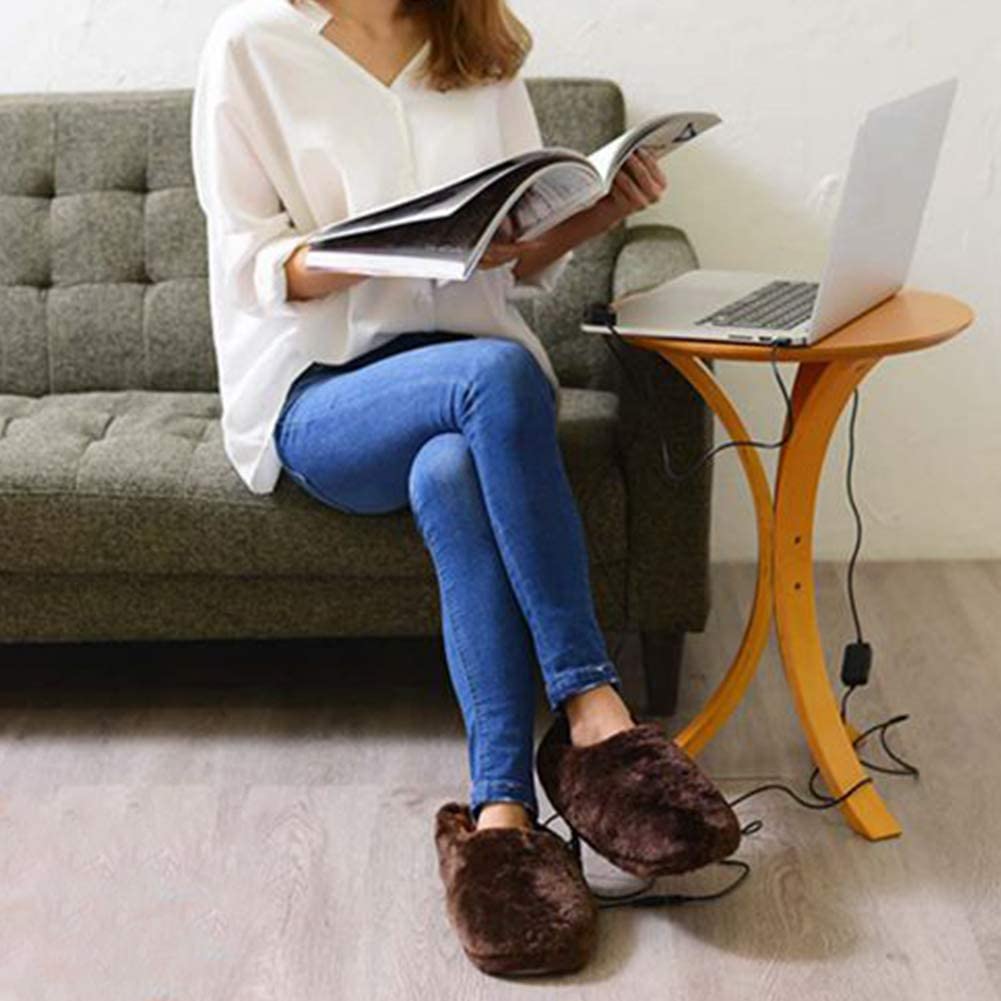 The slippers are also safe for use. You won't have to worry about getting burned or electrocuted, thanks to the protective layer included in the slippers.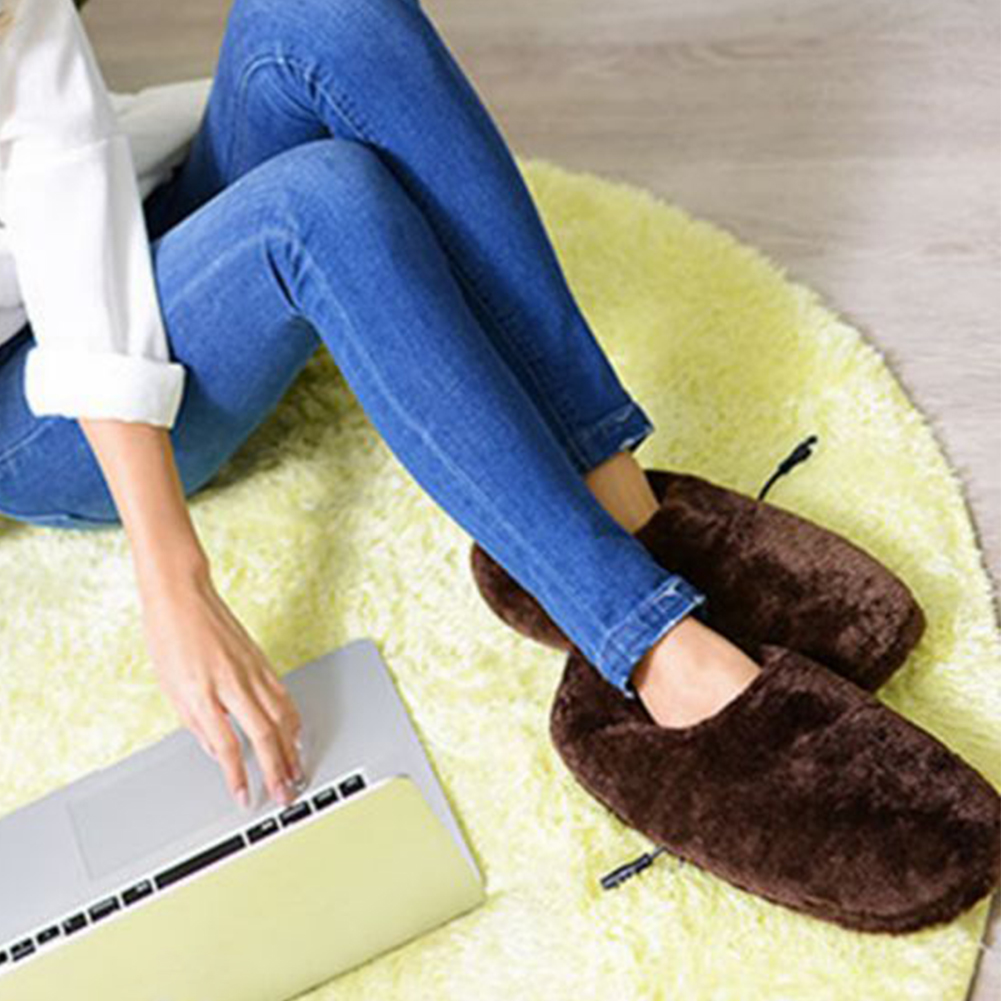 StexDow Features
Featuring an ultra comfortable plush material for that cozy feeling. Remember the feeling you get from your fuzzy blankets? Warm, soft, really comforting. That is the benefit your feet will be getting with the StexDow. The slippers are made with great quality  material so you can feel as if your feet is enveloped in warm, fuzzy goodness.
Electric foot warmer with the latest in heating technology. Featuring the newest technology when it comes to heating the feet up during winter, the StexDow comes with efficient relief from tension, stiffness, soreness, and cramps. The heated slippers heat up in just few minutes to provide fast relief to cold feet and aching muscles. Protect your feet from low blood circulation, arthritis, and cold floors.
A waterproof slipper that prevents moist from building up on your feet. Are you concerned about the moist, slippery feeling you get when your feet stayed long on slippers? Not anymore with the StexDow. The slipper comes with moisture-wicking features to help you feel dry all the time.
The heated slippers you can easily charge anytime, anywhere. In the outdoor dry environment, the portable power source can be adopted as an adapter for the power supply. You can use your PC and notebook USB port, power bank or a USB adaptor(such as a cellphone adaptor).
The best indoor foot care after a day toiling in the cold! What better way to end your day than place your feet inside these heated slippers? All the freezing pain and the feet issues coming from the cold will immediately go away.
One of the best gifts this winter. If you are looking for a product that will make your family members cared for, the StexDow is a great choice.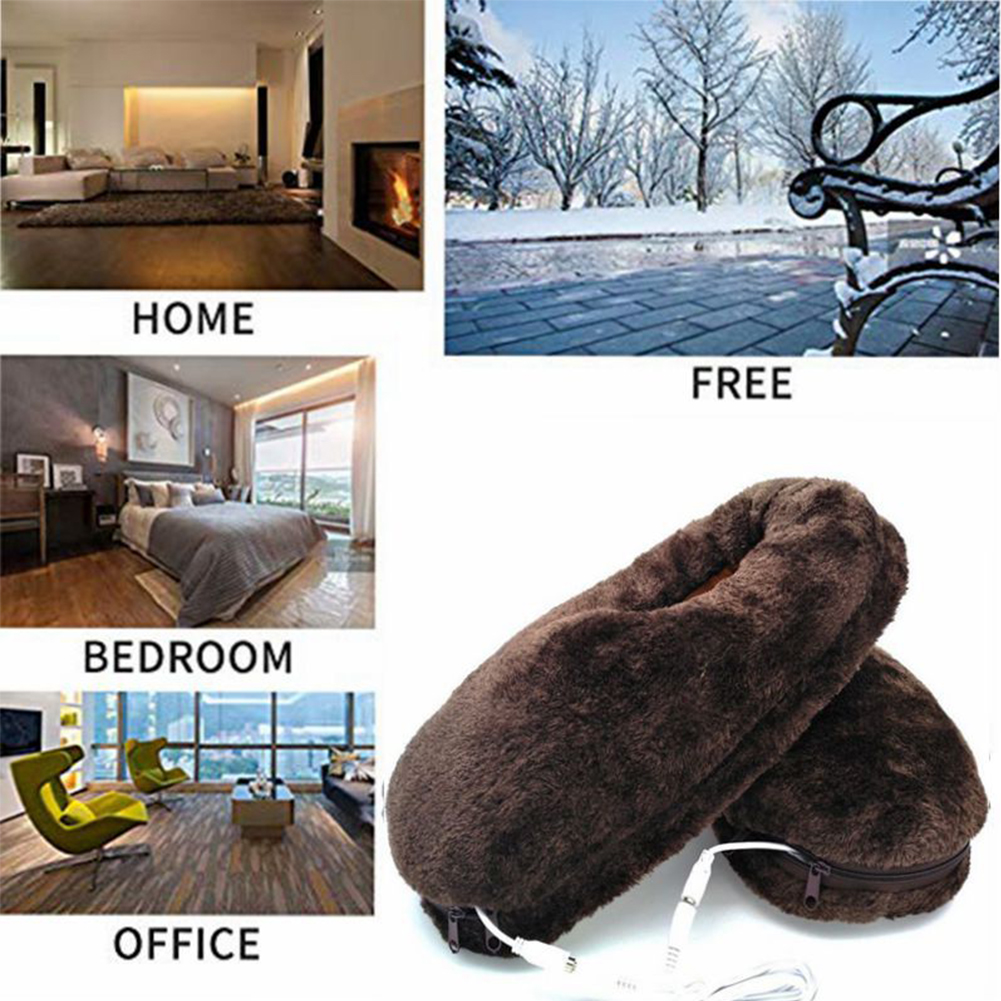 SPECIFICATIONS
Voltage: 3-6V
Power: 0.5W
Color: Black/Brown
Size: Men:4.5-13   ,Women:5.5-13.5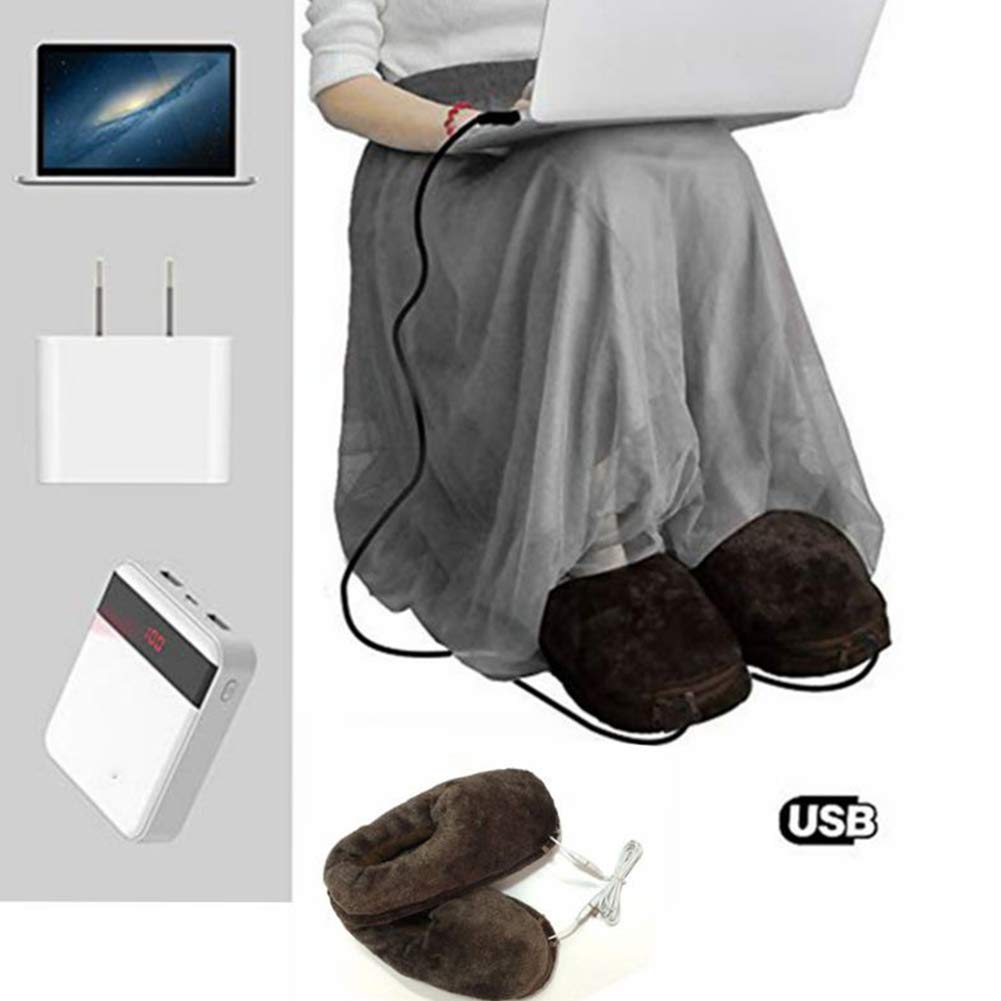 PACKAGE CONTENT
Includes 1x pair Feet warmer
Comes with 1x USB Cable
Note:
Due to the light and screen difference, the item's color may be slightly different from the pictures.
 Please allow 1-2 cm differences due to manual measurement.