The Cotton Candy Maker for All Ages!
Looking for a great addition to your list of birthday party surprises that everyone will enjoy? Regardless of what your chosen theme may be, a melt-in-you-mouth and fluffy cotton candy will always get kids, and even the young at hearts, to leap for joy.
Our Snackoro All-in-One Vintage Candy Floss Machine lets you create all your favorite fluffy, summertime cotton candies in the comfort of your home. You don't need to go to carnivals or theme parks to get a taste of these sweet delights. With Snackoro, you can play around with flavors and enjoy your favorites anywhere you'll go!
So for all occasions coming your way this year, bring out the fun with Snackoro and satisfy everyone's sweet tooth.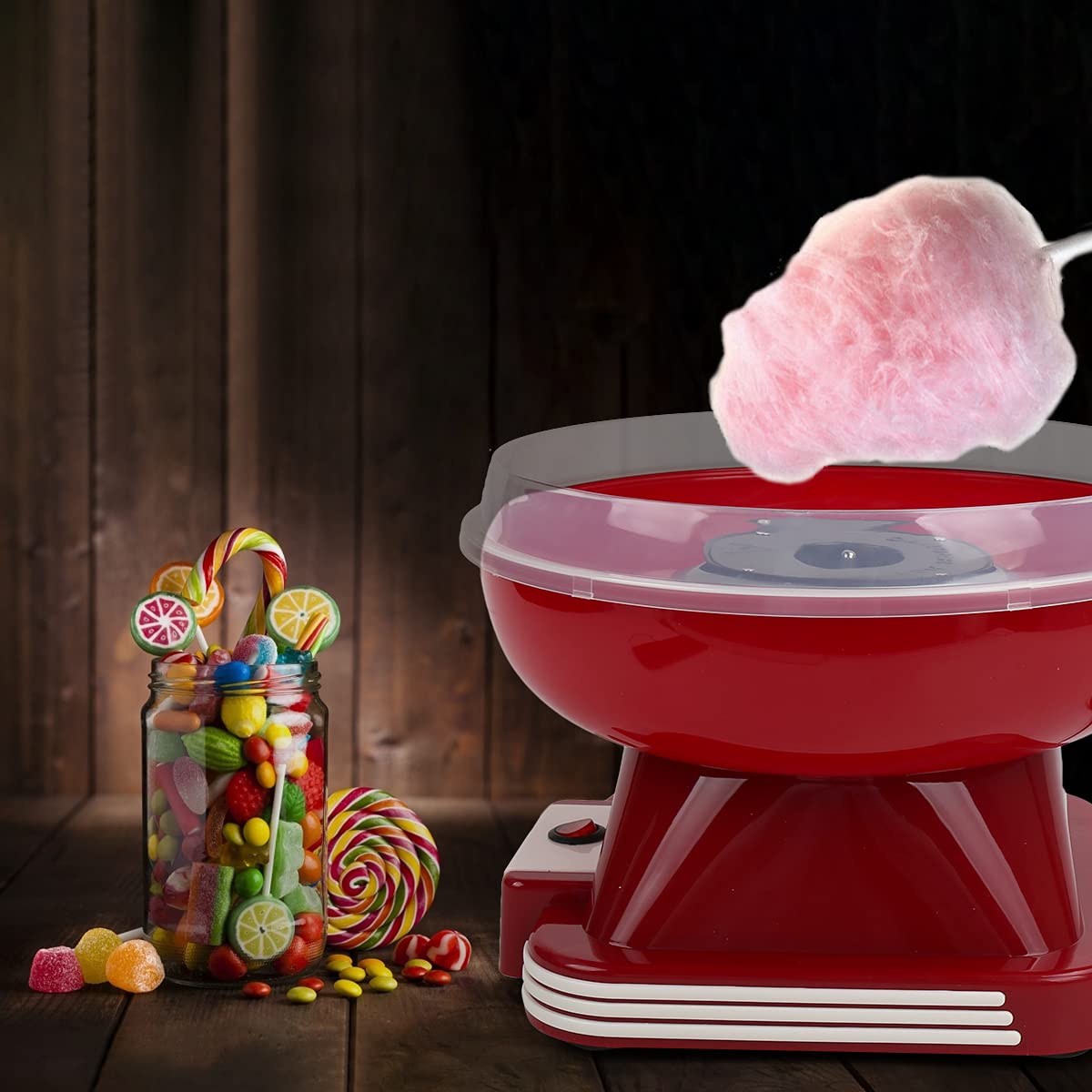 Why Choose Snackoro?
Fun for All Ages: The Snackoro is a mini candy floss machine that brings smiles to both kids and adults with a tasty sweet treat. It's perfect for birthday parties, teen game nights, and even adult cocktail hour—because every occasion with cotton candy on the side feels better. 
Extra Stability: Our cotton candy maker comes with silicone suction cup feet to provide extra stability during use, keeping the machine firmly fixed on the table without sliding and reducing noise. This feature ensures that the machine stays in place and preventing any unwanted accidents from happening.
Complete Kit: We give you the all-around cotton candy experience at home. With such, the Snackoro comes with a lightweight, quiet, and complete design. That means each treat comes with everything you need to create homemade sweet treats, including a sugar scoop, one-button design, and a stable machine to share your sweet cravings with friends and family.
Easy Operation: No need to preheat, heighten, or enlarge the sugar silo for a fast silk output. Add sugar and enjoy your cotton candy cone in just a few short minutes! Works with hard candy, sugar-free candy, or flossing sugar.
Simple To Clean: Large-diameter splash-proof plate is used, which will not stain the desktop. Using special Teflon material, non-stick and easy to clean. The cotton candy machine can be easily disassembled and cleaned separately.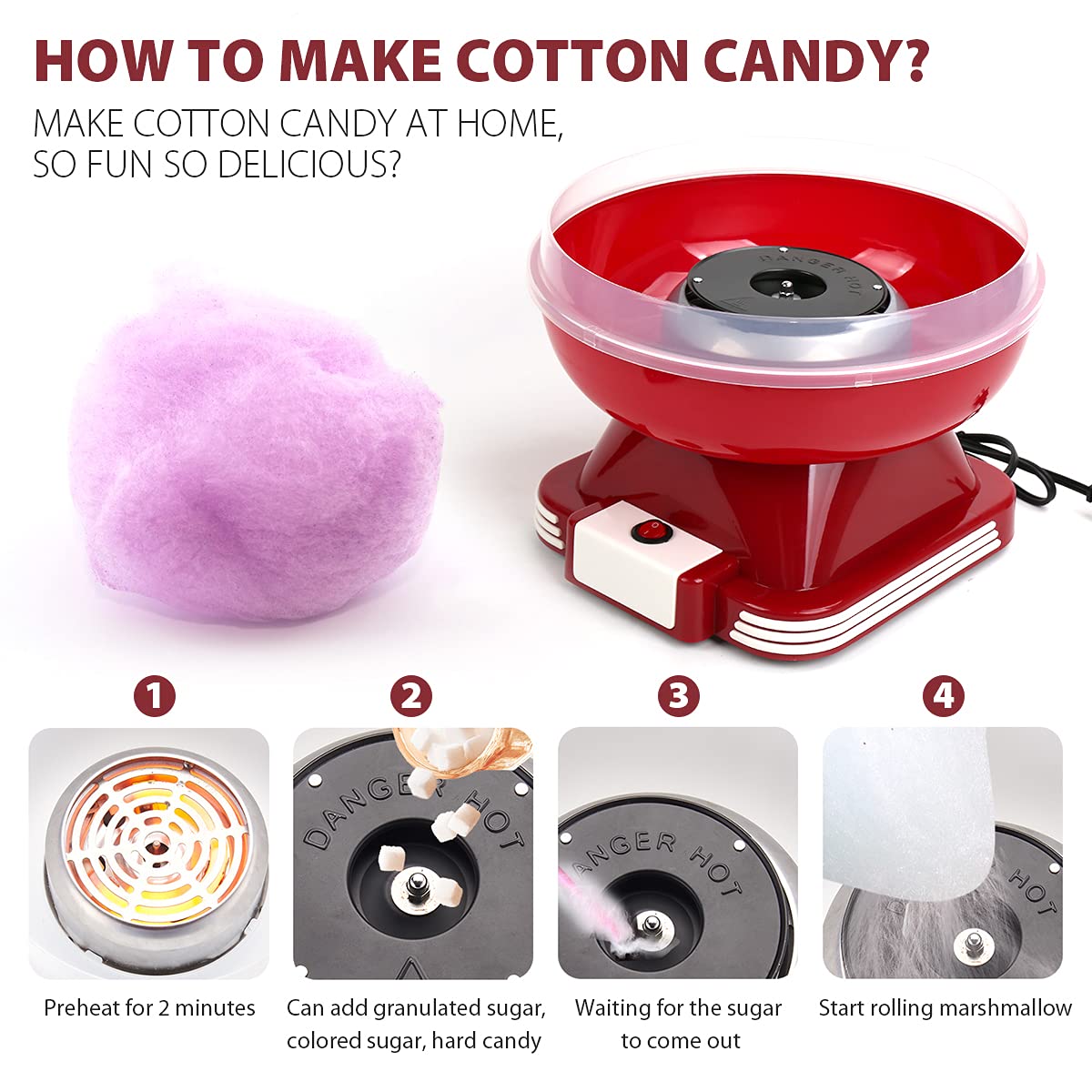 Care And Cleaning Instructions
The interior temperature of the machine gets high while working. Please avoid touching the heated surface to prevent burns.
Do not operate the cotton candy maker for more than 20 minutes at a time. Allow a 10 minutes break between cooking the second cycle of cotton candy. This will allow the unit motor to cool down.
Package Includes:
1* Red Cotton Candy Machine
1* Sugar Scoop