Tired of going through all that neck pain and muscle soreness after long hours of work or sitting in front of the laptop? Or, how better work would be if you're doing it while laying down? Well, look no further, get SmartStands Adjustable Laptop Stand and do tasks the smart way.
SmartStands is an adjustable laptop table that you can adjust, bend, and position according to what makes you feel comfortable. Whether it's sitting, standing, or lying down, SmartStands will surely keep eye-level in position so you can avoid going through those neck and back pains ever again. With its sturdy surface and ergonomic design, it helps your laptop from overheating and allows you to work anywhere. With all these benefits, the time is now to make a significant difference in your performance and overall health when using a laptop.
Work or Play Comfortably Anytime, Anywhere, Turn Any Area Into Your Workplace With The SmartStands Adjustable Laptop Desk.
Work smarter, not harder. With our adjustable laptop table, you can get to work from anywhere and stay comfortable while you're at it, even in bed! Because there's more to life than dealing with your 8-4 job. Take SmartStands with and work while living the good life.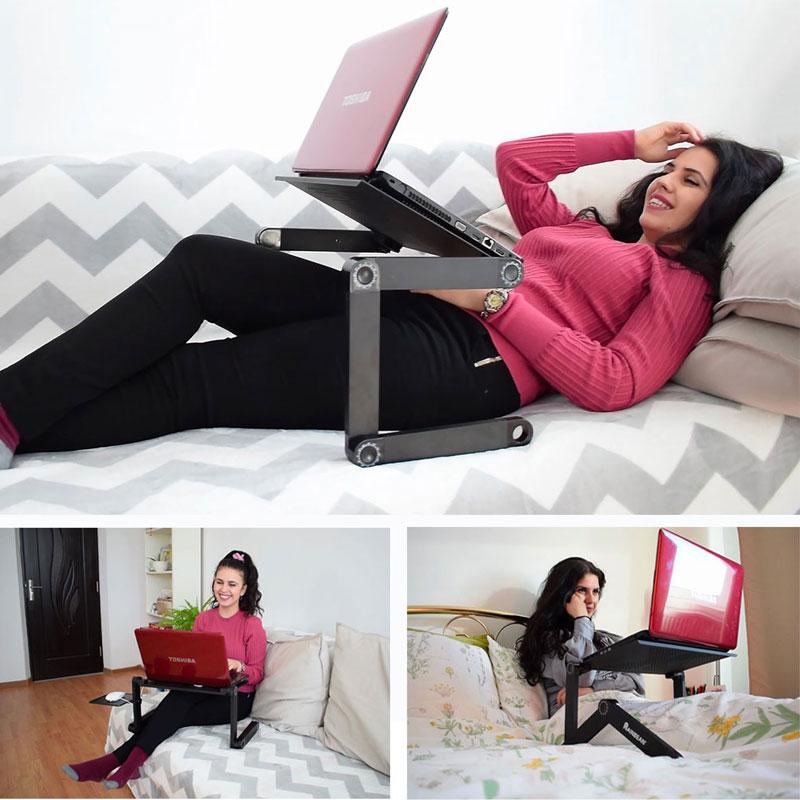 Features:
Adjustable laptop stand that you can recline according to what suits you.
Foldable and portable, so you can take it anywhere you want.
It comes with fan shape ventilation holes for better heat dissipation.
Made with top-quality material that will last long.
Why Get SmartStands?
#1. The featured fan-shape ventilation holes act effectively to dissipate the heat from your laptop and prevent overheating. This feature saves you a ton of money from expensive repair bills and keeps your lap cool. That means whether you work lying down for an extended time, the laptop will stay cool and collected, just like you are.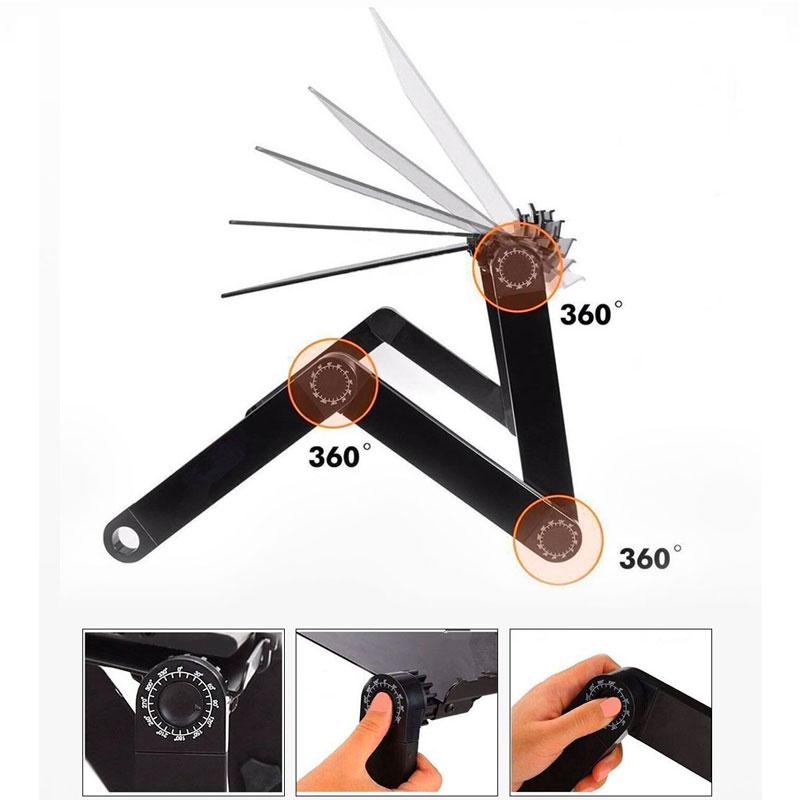 #2, Foldable and portable design of the SmartStands is highly recommended for people who are always on the go. It makes working anywhere easier since you can position your laptop according to your preference regardless of the conditions. It's working smartly for SmartStands so that you can take it anywhere you wish and surf through the internet for hours without being crammed at a standstill desk.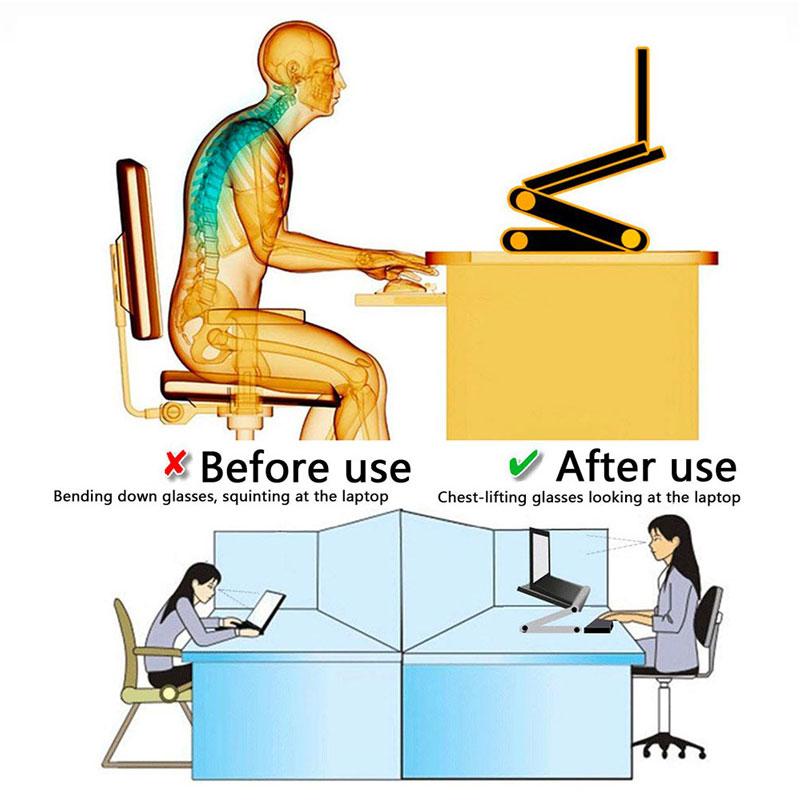 #3. The SmartStands easily adjusts to different heights whether you're in your living room or on your bed. This accessibility helps increase productivity since you're at ease at performing things. And, if you wish to relax and watch your favorite show or movie, take the SmartStands with you and enjoy. Life should be a balance of work and pleasure, so we got you covered!
Adjust Anyway That Suits You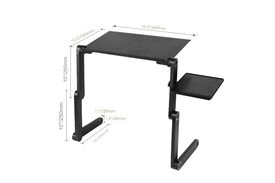 #4. Find unlimited applications for this portable desk. It can be shaped in an endless amount of ways to give you the perfect desk every time.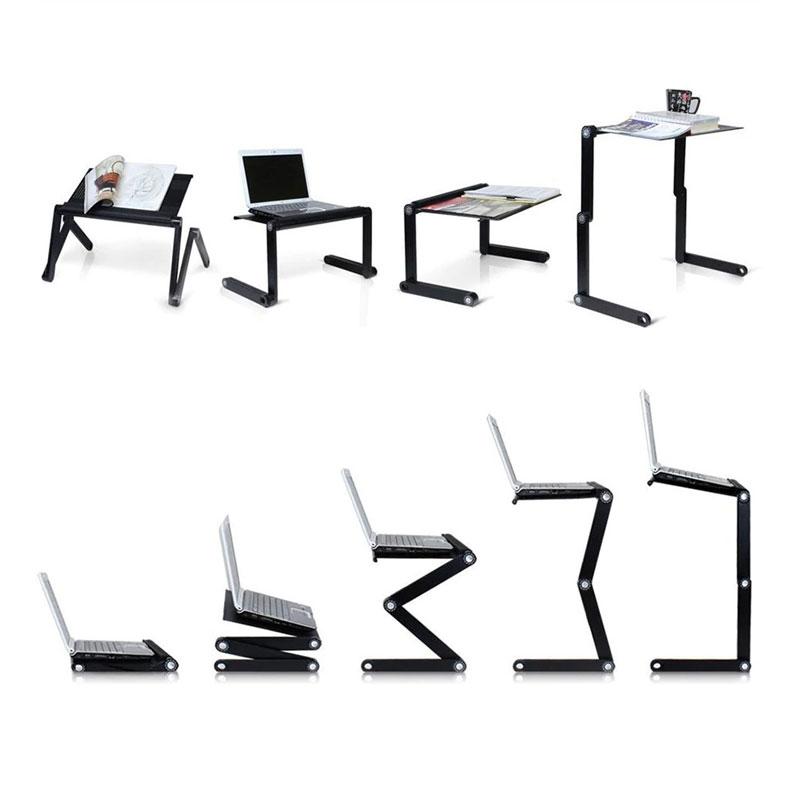 #5. Ventilation hoes keep the laptop cool. If you're bothered by how your laptop performs after working for long hours, then the SmartStands is the perfect equipment for you. It comes with specifically placed ventilation holes that keep your laptop cool every time. This feature could help you save a lot of time and money, especially with maintenance repairs. In other words, no overheating; that's the SmartStands!