Go Far With Huge Size Food Processor


Our Slushie 2000 Food Processor comes with a super huge size capacity of 64oz (2L, 8 Cups) BPA-Free pitcher for 4-6 peoples. It's the favorite juicer of bartenders and the best smoothie maker for fitness enthusiasts. The Slushie 2000's PERFECT size and 45000 RPM make it the ideal Food Processor in creating large batches of your favorite cream, frozen drinks, baby food, shakes, and smoothies for the entire family commercial use or personal to enjoy.
There's Always Room For Food Processor


Slushie 2000 Professional Food Processor comes with a 70 Oz (2 liters) jar, constructed with Tritan BPA-free Material. It is super healthy and suitable for elders, babies, and gym rats.
Fall Into The Powerful 1500w Motor


The motor is the most important part of any Food Processor. That's because the higher the wattage, the better the performance. With such a powerful motor (100% full copper), Slushie 2000 offers 1500 watts of blending power, 4-point stainless steel blade design, and dual-direction blade technology for powerful blending and consistent results. The high-speed professional countertop Food Processor for shakes and smoothies delivers 24000 RPM with a built-in pulse and 9-speeds control variable.
Start The Day With Extra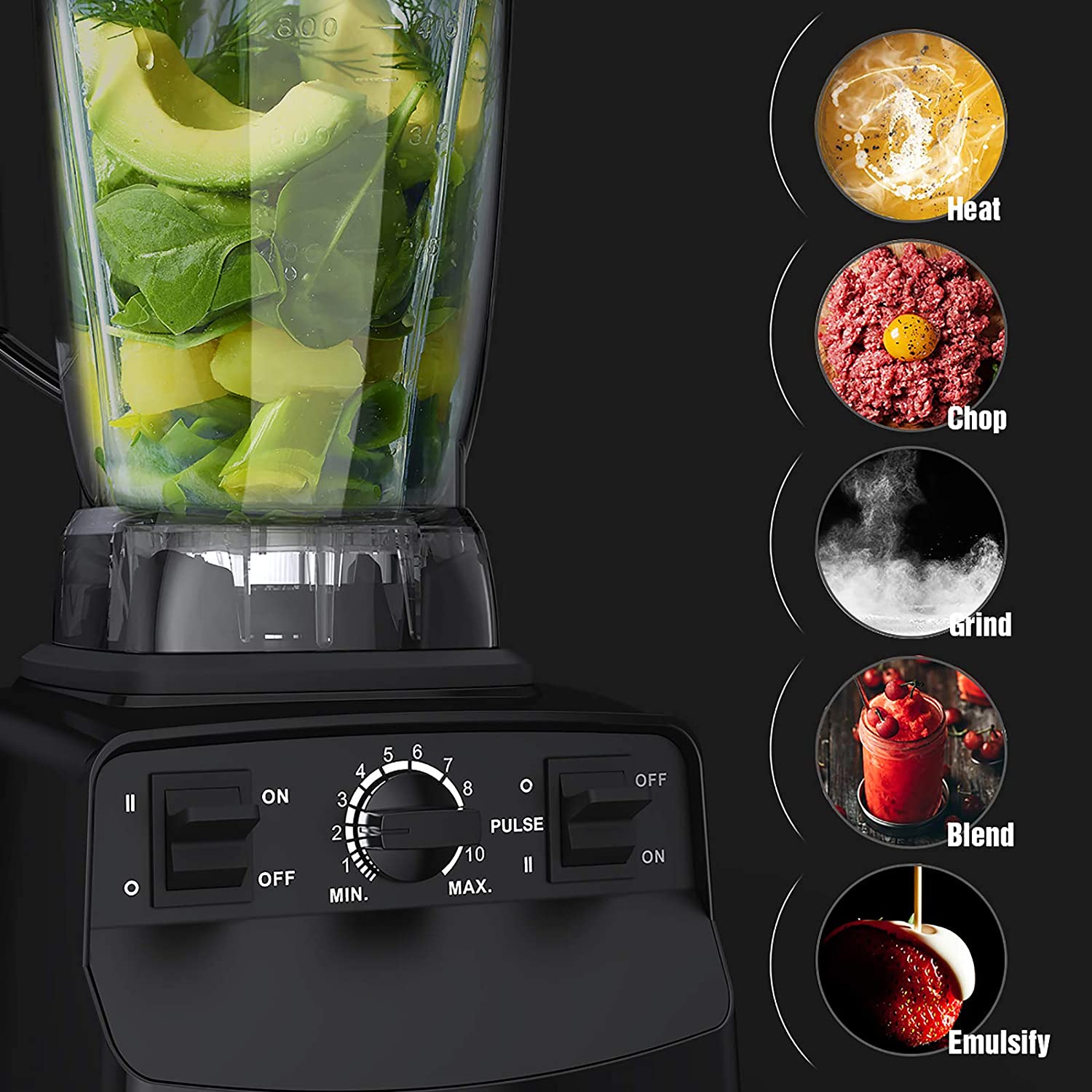 The Slushie 2000's non-slip handle & base help you handle all your morning essentials. It comes with a BPA-free pitcher and 20 oz personal travel bottle with to-go lids (all of them are dishwasher-safe) so that you won't miss your daily smoothie or protein shakes even on the go. We've also included a user manual, recipes, and tamper for you to have your own customization with the Slushie 2000.
 Our super smoothie maker serves up large batches of creamy, ice cream, nut, soup, or saucy recipes.
Things Go Better With User-Friendly Food Processor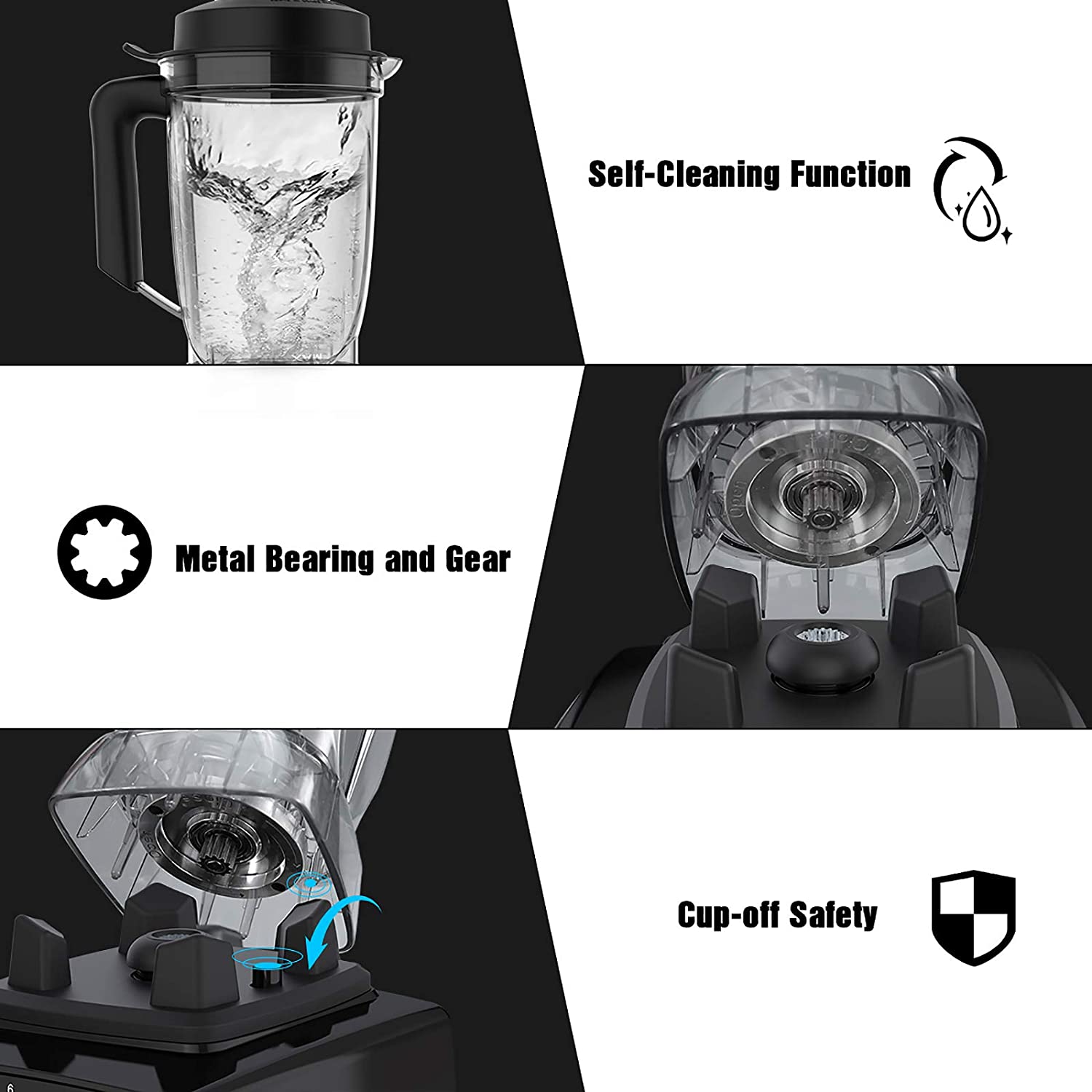 Our Slushie 2000 for your daily kitchen needs comes with an overheat protection and self-cleaning design. The 70-ounce BPA-Free pitcher is easy to clean, as is the two-piece lid. The lids—both the pitcher and the jar—are sealed tightly to prevent any splatter or leakage while blending.
Designed Feature:
Blade Friction Heating: Our blades reach speeds fast enough to create friction heat, bringing cold ingredients to steaming hot in about 6 minutes.
Precise Container Design: Every angle of our patented container is designed to fold ingredients back to the blades for faster, smoother blends—creating the Vitamix vortex.
Comes with Designed Tamper: Considering a more convenient user experience for you, Our Slushie 2000 Food Processor comes with a tamper designed to help process thick, stubborn blends—so you don't have to stop the machine to scrape the sides.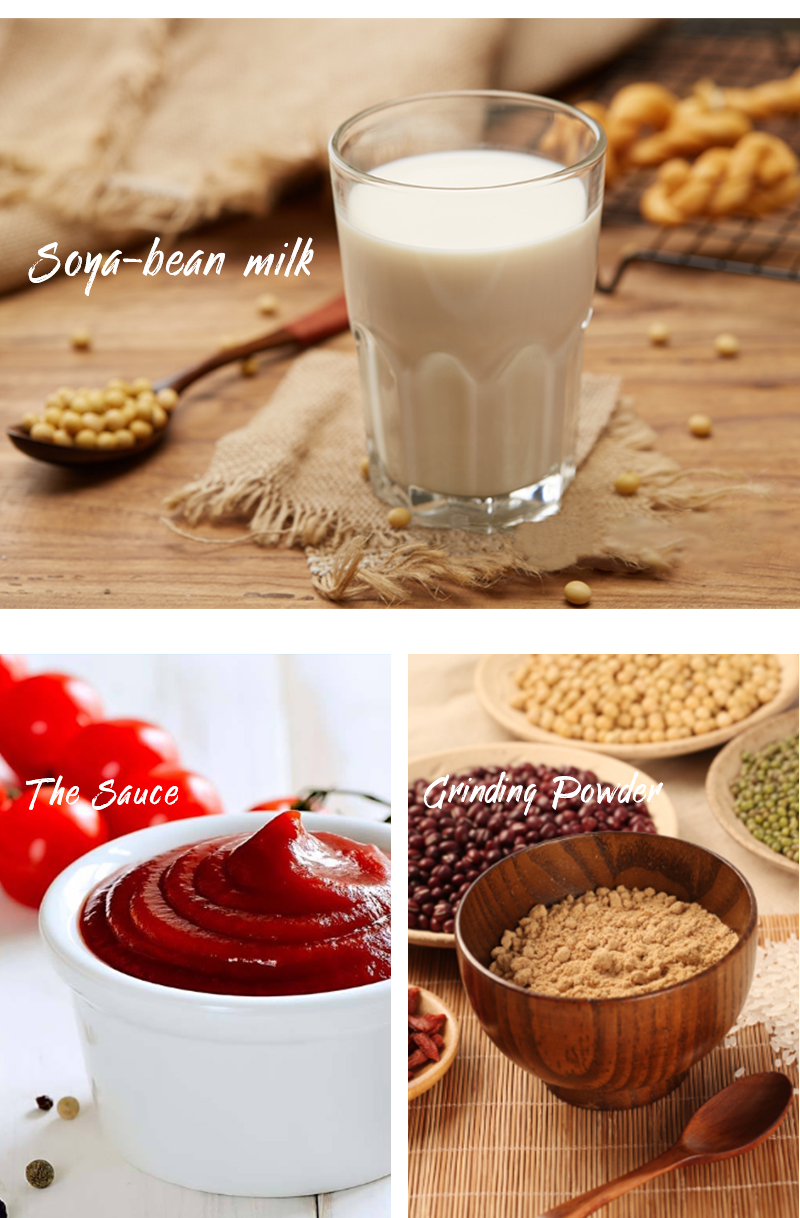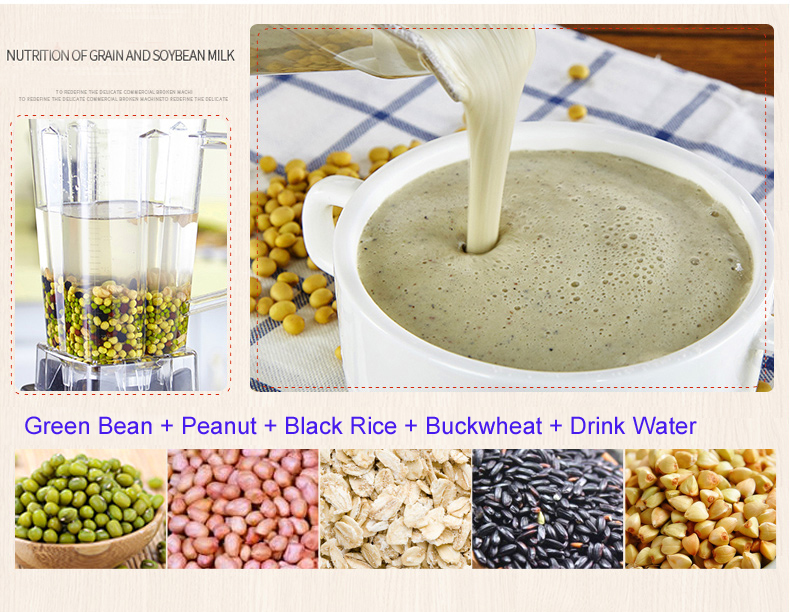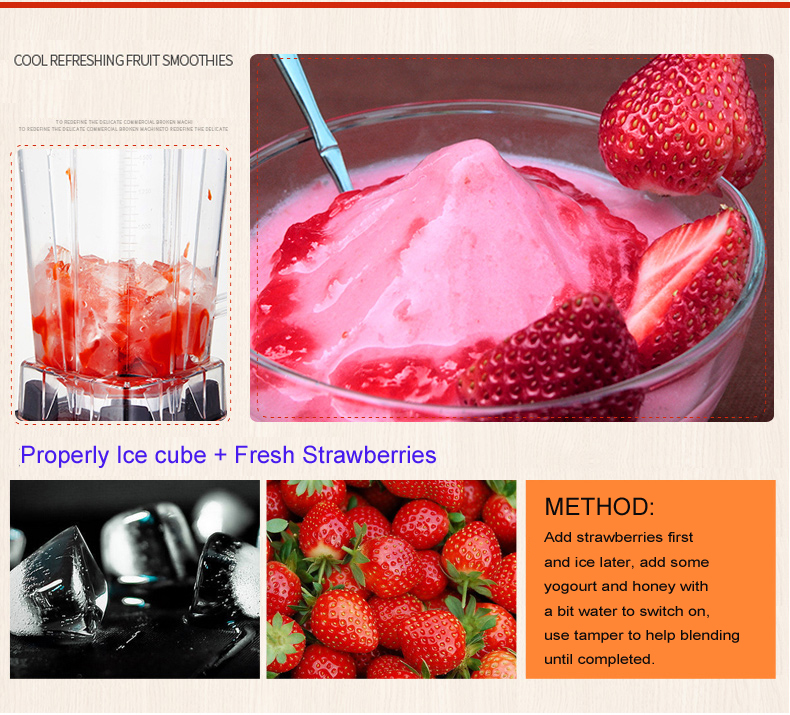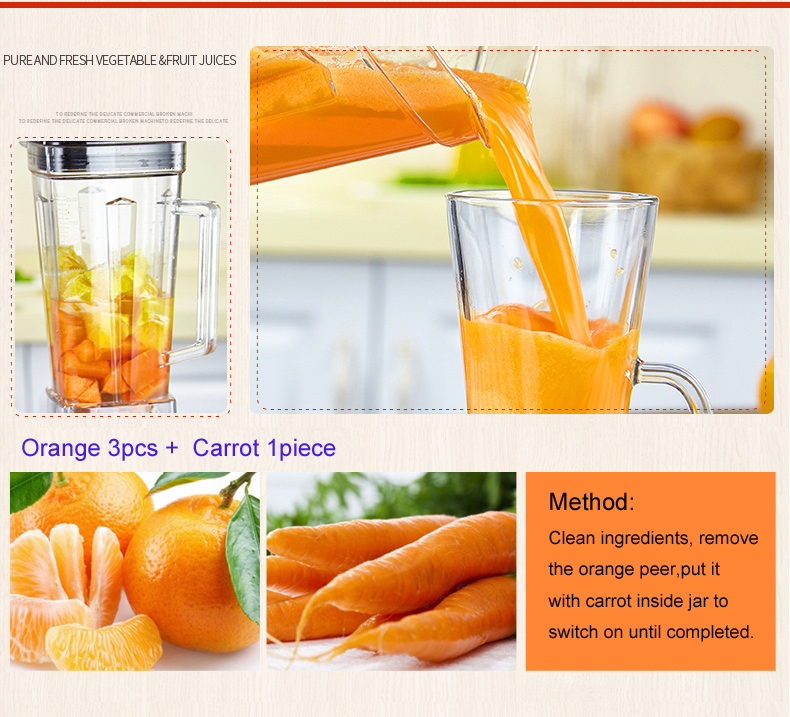 Product Specifications:
Model: Slushie 2000
Dimensions: 24 * 24 * 52cm
Blades: Japanese Original Blade Technology  (2-IN-1 blade)
HP: 3-peak
Rpm: 45000-peak
Power: 2200 W
Voltage: AC220V~240V / 50~60Hz, AC110V~120V/60Hz
Capacity: 2L (64OZ)
Weight: 11-lb. 5-kg
Design Feature: Radial Cooling Fan and Thermal Protection System
Motor: German Original Motor Technology