Level Up Your Home's Security Without the Electric Bill Scare with SHLYTMax Motion Sensor Light!
Say "YES" to better home security and "NO" to hefty electric bills. Our SHLYTMax is the best energy-saving and eco-friendly step light to illuminate your front door, yard, garden, patio, driveway, and more with zero electricity consumption!
Our design gives you 500 lumens, 6500K brightness, and 30,000 hours lifespan, all in one easy-to-install device. No more using your phone's flashlight to get to the door at night or wandering around to investigate a possible threat. With SHLYTMax, your space is well-lighted to reduce the risks of accidents and bump up your home's security.
Perfect for:
Front Door
Yard
Garden
Patio
Pathway
Driveway
Aisle
Porch
Patio
Garage
Flood, Hurricane, and Other Emergencies
What Makes SHLYTMax Different From Traditional Security Lights?
Effective and Super Bright LEDs: The SHLYTMax comes with 22 pieces of 0.2W 2835 LED chips, known to fire excellent brightness in dark, pitch-black places. It can effectively light up your way to reducing any risks of accidents and threats. Overall, the SHLYTMax can provide you with 500 lumens, 6500K brightness, and 30,000 hours lifespan.
Excellent Sensitivity Motion Sensors: With a 120° detection angle and a 3-8m/9.84 – 26.25 ft max distance, the SHLYTMax leaves nothing unnoticed. This security light automatically turns on once motion is detected. So as soon as you pull up in your driveway or maybe someone's approaching your door, you can clearly see your way with zero buttons to press.
Sturdy and Durable Construction: Made from heavy-duty ABS materials, our outdoor LED security light is tough, sturdy, and durable — designed to last for more years to come.
Energy-Saving Solar Recharged Light: Features motion sensor function to turn on/off the light at night automatically and built-in 1pcs 3.7V 1200mAh rechargeable 18650 li-ion battery, which is rechargeable via solar panel. Get 4 to 5 hours of free lighting with no extra household electricity consumption.
Flexible and Easy Installation: Coming with approx. 16.4ft/5m length wire to connect the solar panel and the light flexibly and a set of well-equipped mounting screws to fix the solar panel and the light.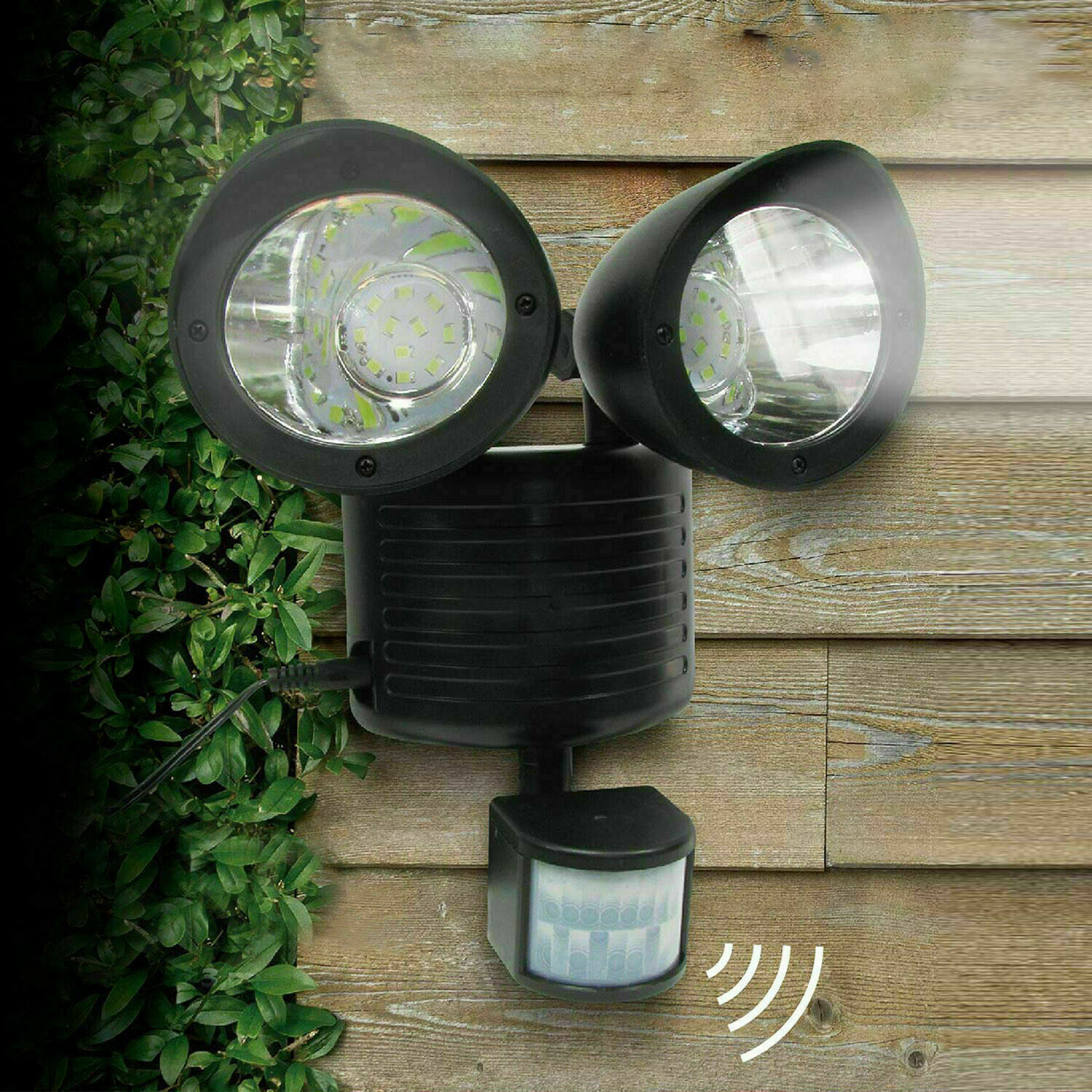 Separate Solar Panel Box
Unlike other motion sensor lights with built-in solar panels, the SHLYTMax comes with a separate solar panel box so that you can strategically place it in areas with max sunlight. This design allows you effectively and efficiently utilize solar energy — so your security light won't run out of power when it's dark.
IP44 Water-resistant and Dust-proof
No forces of nature can stop the SHLYTMax from operating for your protection. It comes with IP44 waterproofing and dust-proofing to ensure security 24/7.
Adjustable Sensor Distance and Lighting Duration
Yes, it can be a nuisance if your step light keeps firing every time a car pass by near your driveway. With SHLYTMax, you can control this to ensure the subject is within your desired distance and the device lights up accordingly to your preferred duration.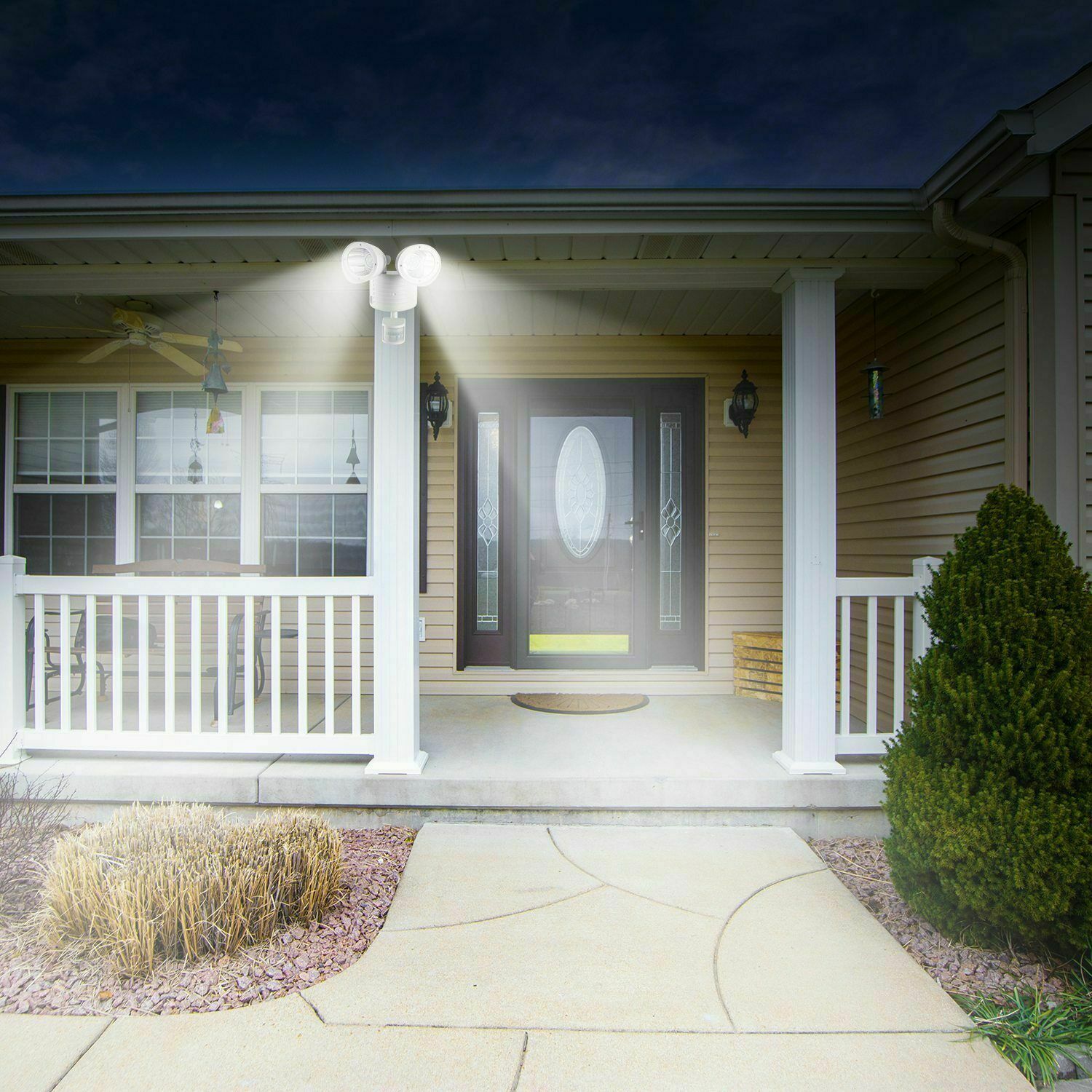 Customers Love the SHLYTMax!
⭐️⭐️⭐️⭐️⭐️ – "A must"
"I started off with 2 of these to light up the side of my house where it gets pitch black at night. I was blown away with how much light this puts out after i installed them. I literally ordered 4 more on the spot. Now i have them all around the house but I have a feeling im gonna get 2 more just to be on the safe side 😁. These are so good that ive talked other people into purchasing them. ill let the picture speak for itself. I cant comment on the long term of these lights but I wouldn't hesitate to buy them again if i can get 1 year out of them
Jeff | USA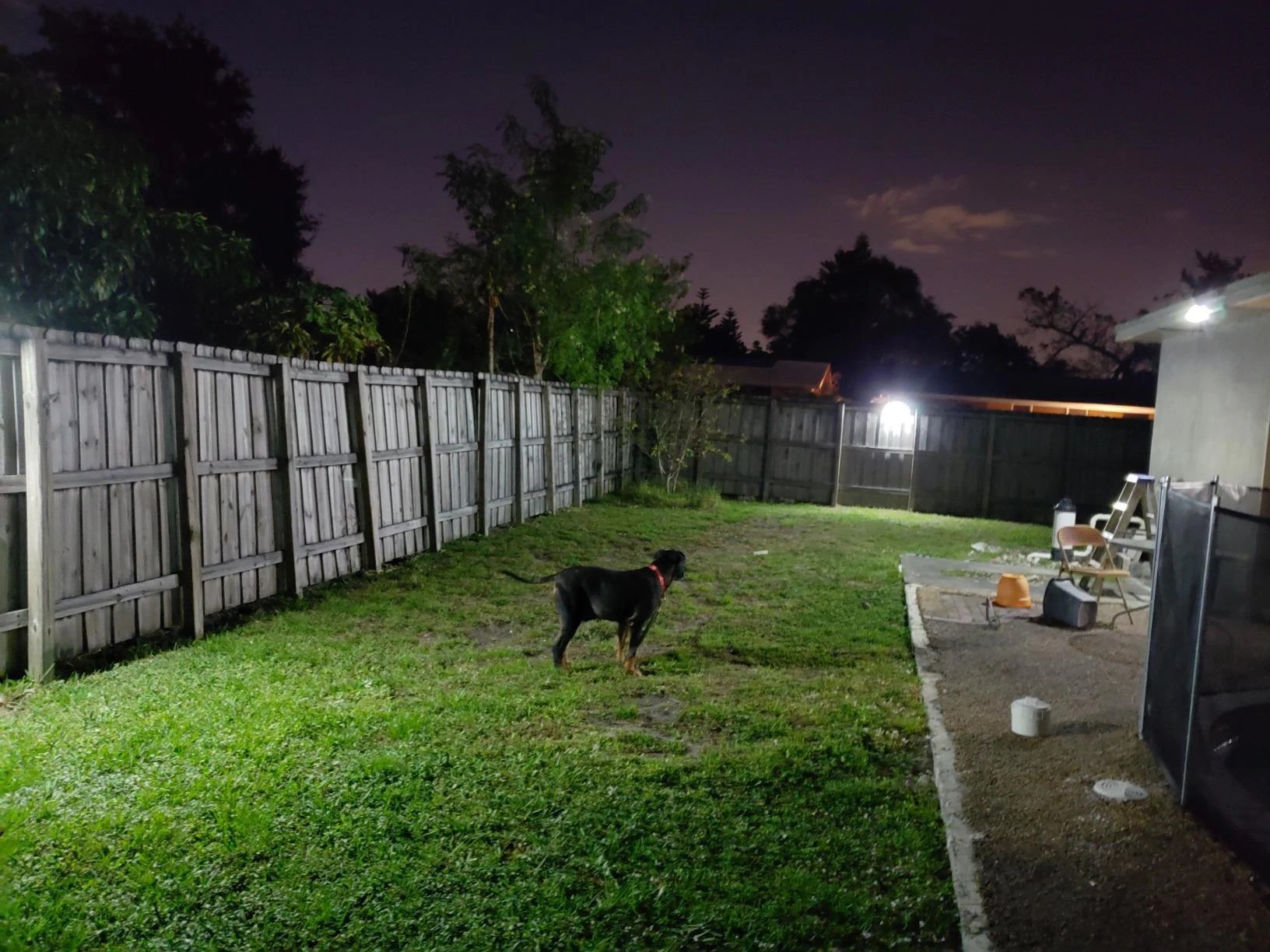 Specifications:
Material: ABS (Housing) + Polysilicon (Solar Panel)
Solar Panel: 7.4V 1.2W
Lumen: Max. 500lm
Light Working Time: Approx. 4.5Hours
Optimum Height for Installation: 1-3m/3.28-9.84ft
Sensitivity Distance: 2-5m/6.56-16.4ft Max.
Adjustable Activation Time: 20 Seconds-4 minutes
Detection Range: 120 °
Light Sensitivity Adjustment: 5lm-20lm
LED Quantity: 22Pcs 0.2W 2835 LEDs
LED Color Temperature: 6500K
LED Lifespan: 30,000 Hours
Light Size: 6.69″ x 8.66″(L x W)
Battery: 3.7V 1200mAh Rechargeable 18650 Li-ion Battery
Water-Resistant Rating: IP44 (Security Light and Solar Panel)
Item Size:
Twin Light: 17.5cm x 16cm x 8cm/6.89in x 6.3in x 3.15in (L x W x H)
Solar Panel: 16.5cm x 13.5cm x 1.5cm/6.5in x 5.31in x 0.59in (L x W x H)
Wire Length: 5m/16.4ft
Unit Weight: 0.57lbs
Color: White and Black
Package Contents:
1× Solar Spot Light
1× Wired Solar Panel
1× Mounting Kit
1× User Manual