Isn't it wonderful to cut your meat, fruits, and other foods with sharp knives? The great satisfaction you feel while you effortlessly cut the meat like a sushi chef is incomparable. But when it starts to get dull and challenging to use, you'll also get easily frustrated. So, to maintain your knife's sharpness, we introduce SharpVix! A 2 step entirely operated sharpener that lets you preserve your blades' sleekness and sharpness.
Made from premium materials, SharpVix is an excellent investment if you want to prolong your knives' razor-sharped blades. It also does not wear, rust, and break easily, so you can ensure that it will be worth your money. At the same time, its compact and portable design is easy for storage and travel. Once you've tried it, you will never go back to your old ones again!
Description
Made of grade material, ShaprVix sharpener is durable and practical to use, featuring a lightweight and compact design, very portable to carry, which makes you more convenient. Making it an excellent gift for your family and friends.
Durable 20W Kitchen Sharpening Electric Knife Sharpener for Artifact Grindstone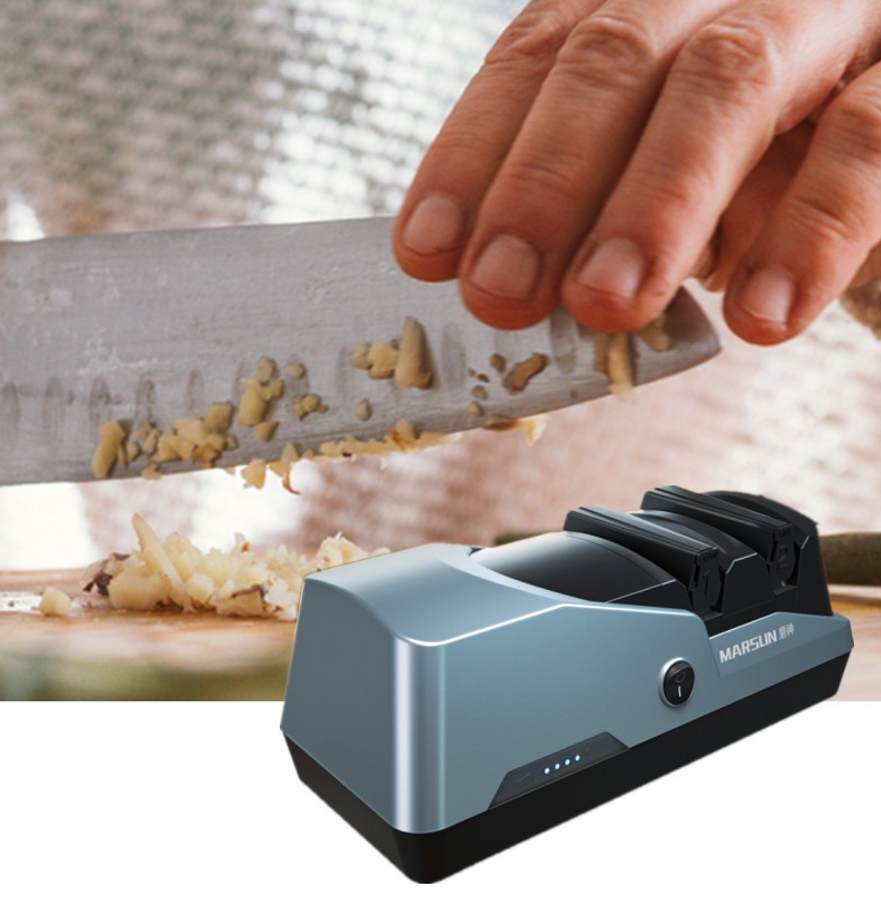 Features
Made of premium materials, durable for your long-time use- With its durability, you can get your money's worth for all the knives that you can preserve.
Not easy to wear, rust break, and very sturdy- Even for long time use, ShapVix's performance doesn't diminish. It will still provide the same result as before.
A nice housewarming gift for your friends, they will like it- If you're looking for a gift for your family and friends that they can use for a long time, SharpVix is the answer.
Will bring you professional results in the convenience of home- You don't need any complicated instructions, with just one button and an easy maneuver, you'll instantly get a sharp knife.
Can sharpen kinds of knives, easy to operate, suit for daily kitchen use- You don't need to worry if you have different sets of knives as SharpVix can sharpen any kind.
Specifications
Material: Plastic, copper, stainless steel
Rated voltage: 3.7V
Rated power: 20W
Battery capacity: 5000mAh
Charging time: 3H
Charging method: USB charging
Size: 23.00X8.50X7.20cm   .04X3.34X2.83inch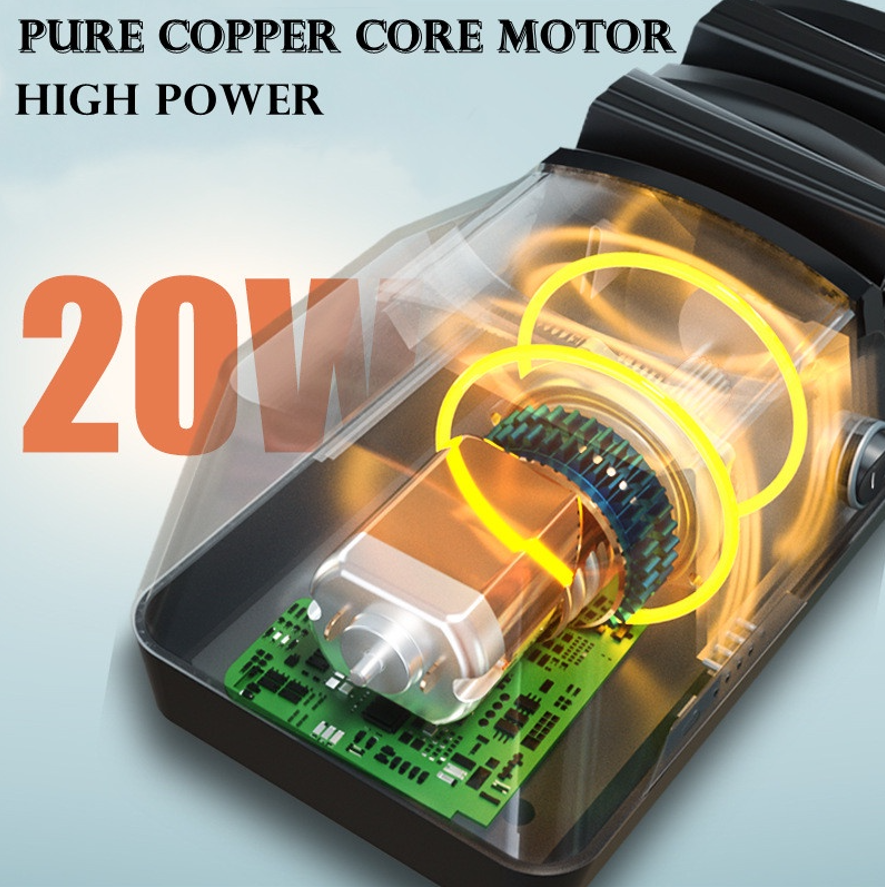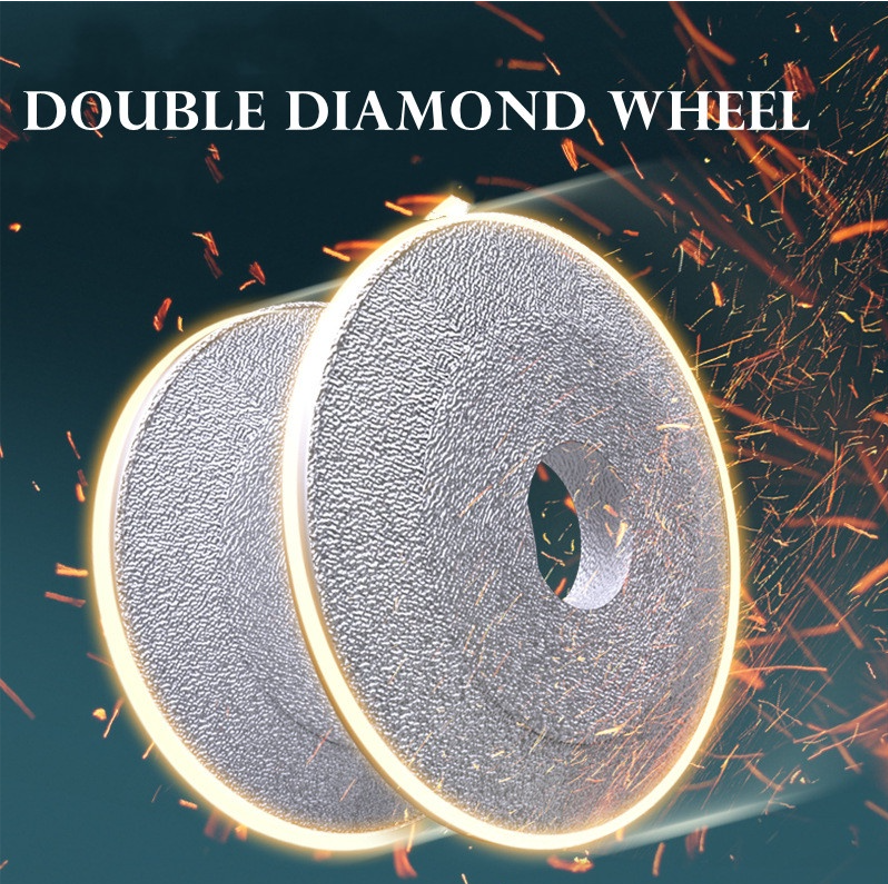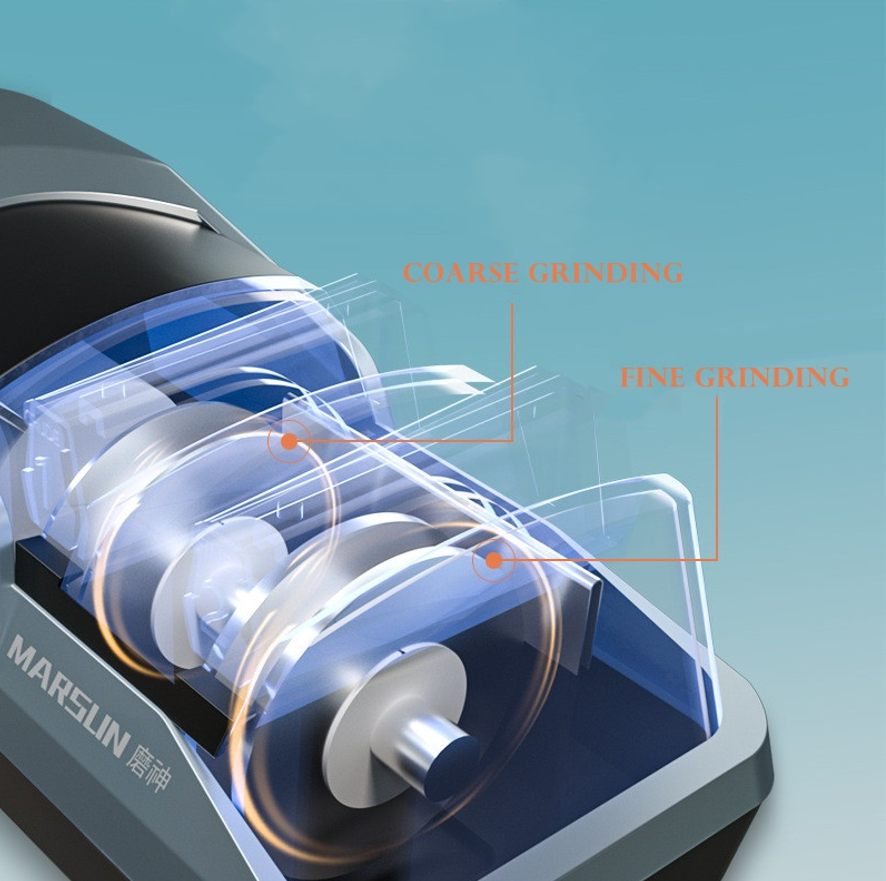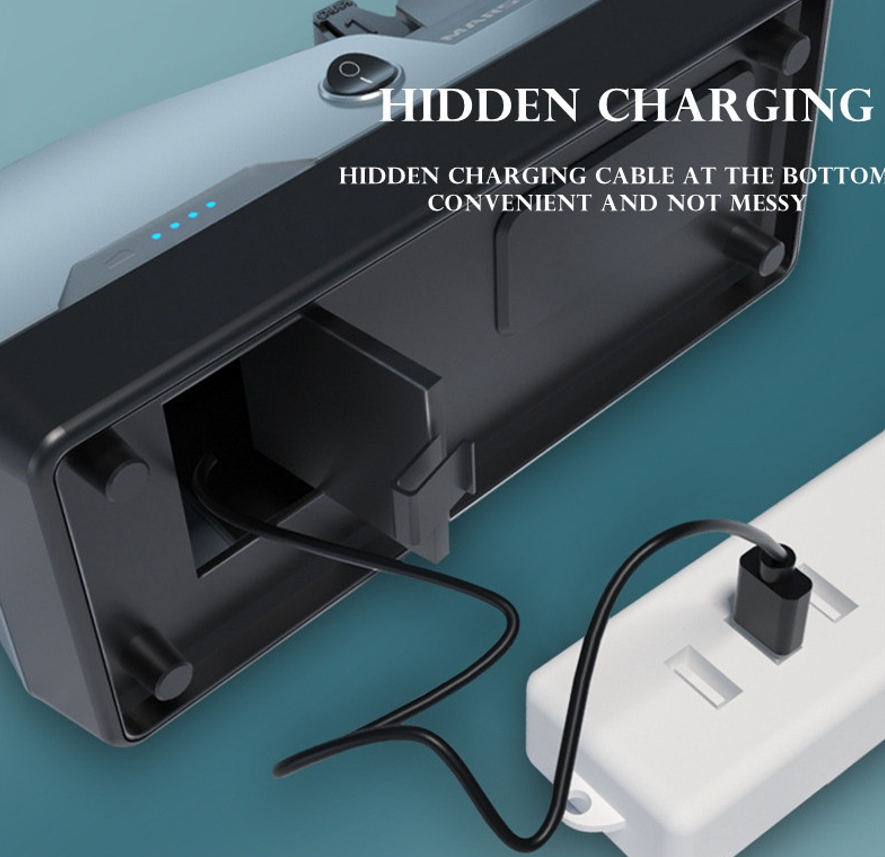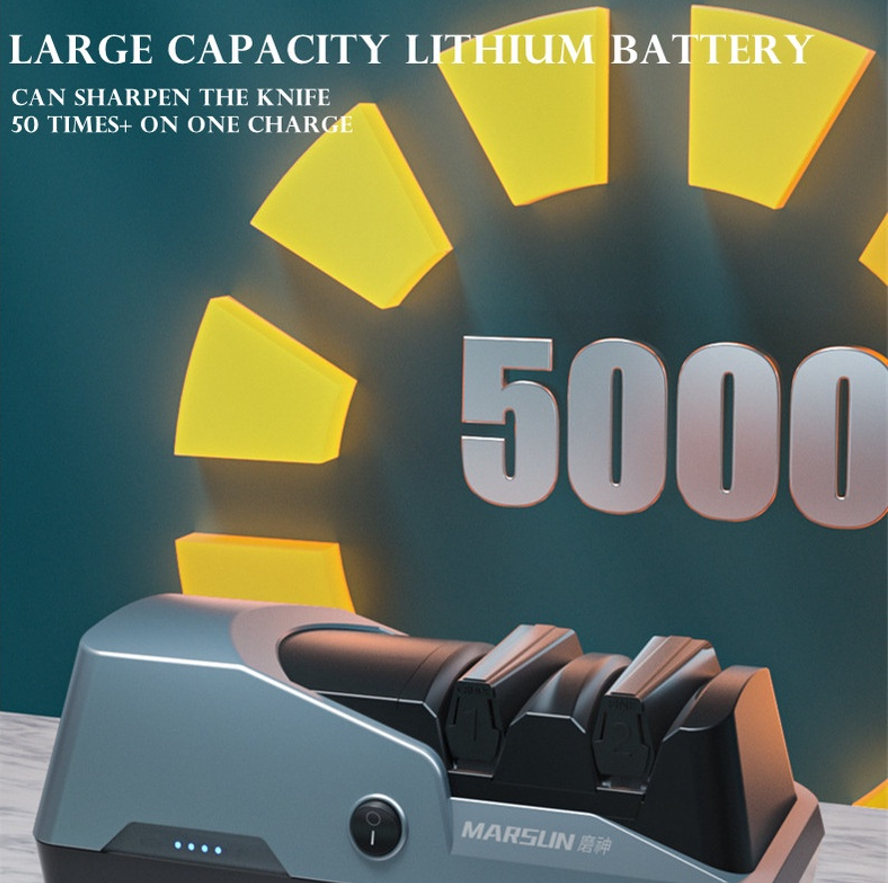 Package list:1 x Sharpener