The Comfort Pregnant Moms Need
For those times when you need a little pick-me-up, let our super-comfy undergarment and belly band provide you a supportive lift to keep you going and safe throughout your pregnancy—because your comfort is our mission. With our WonderWeave™ material and specially designed bump supporter, your back, hips, and belly are well-protected while keeping lotions and creams on your body to help fight stretch marks and hydrate dry, itchy pregnancy skin.
Give the Gift of Safety!
DON'T MISS THIS SPECIAL! Pregnant's Choice Belly Band is pregnant mom's BEST solution against radiation, back pain, and other pregnancy discomforts. It's designed to provide optimum support, relief, and safety so that you can enjoy every second of your pregnancy journey.
I love how soft and comforting Pregnant's Choice Belly Band is. I often suffer from back pain and feel, as if, my belly is about to fall off. It's scared me a lot, but thanks to this beautiful product, I feel well-supported all the time.

Cynthia, Verified Purchase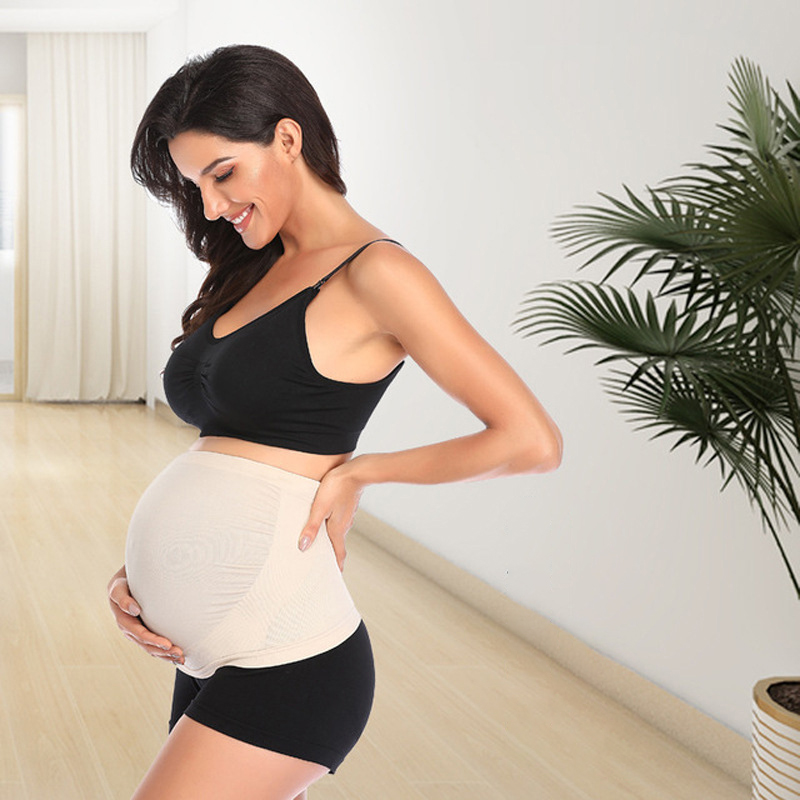 Features:
Must-have Maternity Accessories: This pregnancy belt and belly holder is a multi-tasker! It allows you to extend clothes, support your growing baby belly and relieve pain and sore joints and muscles. It's a game-changer for pregnant women since it keeps your baby bump well-supported regardless of the activity your doing.
Adjust Your Clothing:If you want to get as much wear out of your pre-pregnancy jeans as possible, this stretch belly band is an excellent option. It also works great for slacks and other pants that might not grow with your bump. Slide this product over unbuttoned pants, and it will provide a smooth, supportive waistband.
Lower Back & Hips Support:It's common to experience pain in your low back, pelvic area, and spine during pregnancy. This belly band offers gentle support to the growing stomach area and relieves tension in the rest of the body. After you give birth, you can use it as a postpartum girdle to help during recovery.
Comfortable Bandeau Bra: This belly band is ideal for providing structure around the waist, but it also doubles as a cute bandeau top. You can use it as comfortable breast support throughout pregnancy. You can even buy a whole set of these convenient supplies, so you can always have one on hand for a wide variety of uses.
Useful Pregnancy Gift:If you have a new or expecting mother in your life, this belly band is an excellent care item. It's a nice gift for any pregnant woman, whether they're in the 1st or 3rd trimester. You can even give it to a postpartum mom for some extra comfort and support as they recover from birth.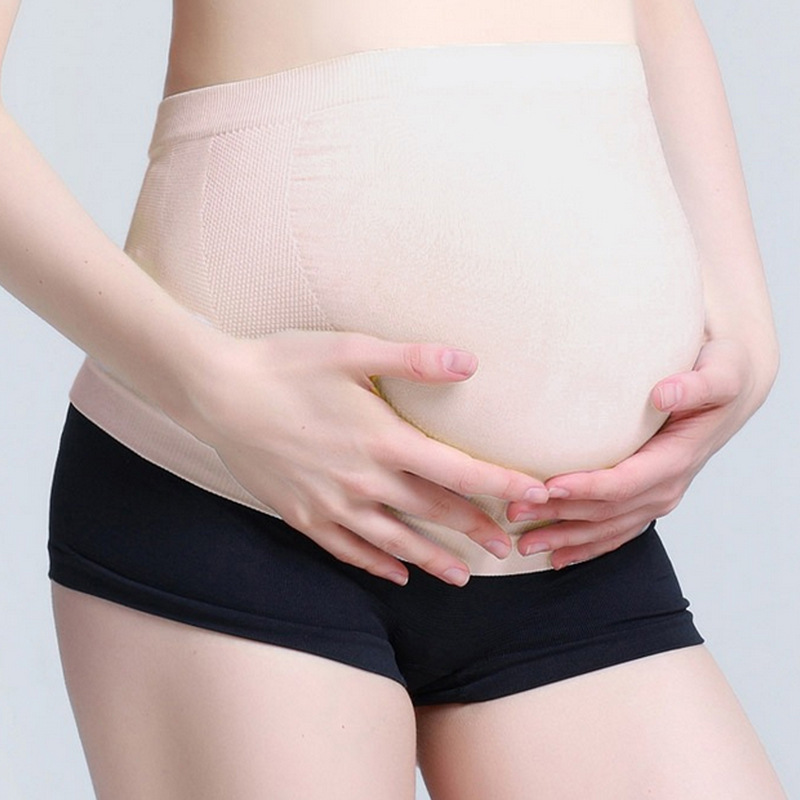 Why Having a Belly Band is Essential?
Pregnancy bands are useful to provide extra support and alleviate growing pregnancy-related pains. If you're someone who constantly experiences back pains or pelvic cramps, this care item could reduce the discomfort by alleviating pressure on the lower back, ligaments, and joints. It also works to stabilize the pelvis and improve balance so that you'll feel well-supported throughout your pregnancy. For postpartum months, belly bands could help support your healing further and readjust your body for prepregnancy clothing. In other words, having an accessible and comfortable belly band could help eliminate the common discomforts you experience during and after pregnancy.
Size Chart
Think of it as child support for your belly. In a hectic world that sometimes seems crazy—especially when you're expecting—a little assistance can go a long way. That's where belly bands come in. This super-comfy, grow-with-you undergarment provides vital support, improves weight distribution, and can even help relieve back pain. And because it's made from our proprietary WonderWeave fabric, it keeps lotions and creams where you want them: on your skin and off your clothes. That's value, without a doubt.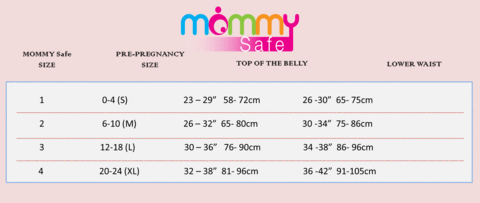 Package Include: