The Extra Warm Blanket for Extra Cold Days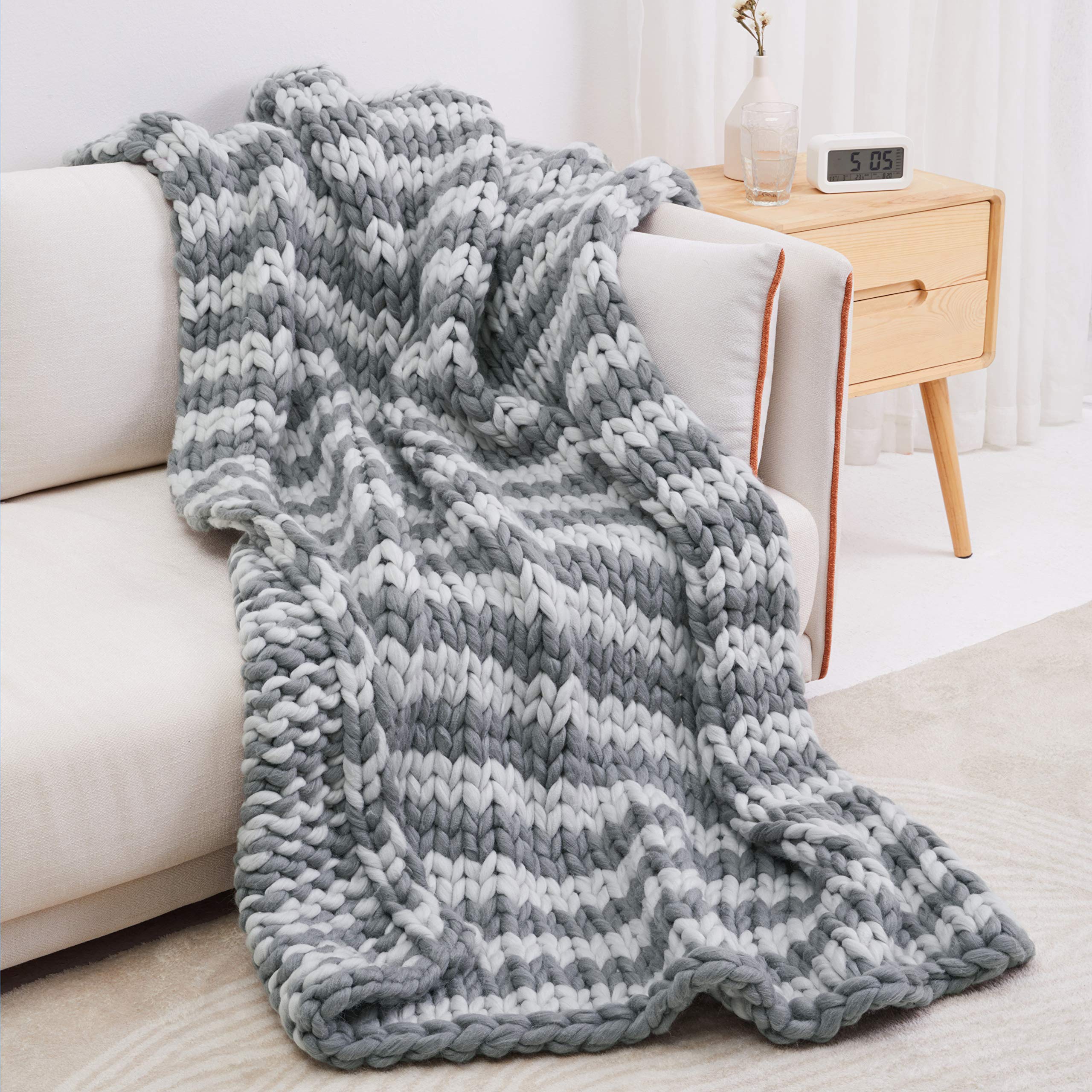 When the temperature drops a little lower than usual, and blankets no longer do the trick, it's time to reach out for PluffKnit chunky blanket. Great for both babies and adults, this better, thicker, chunkier knitted blanket, the PluffKnit can bring utmost comfort to even the chilliest of days!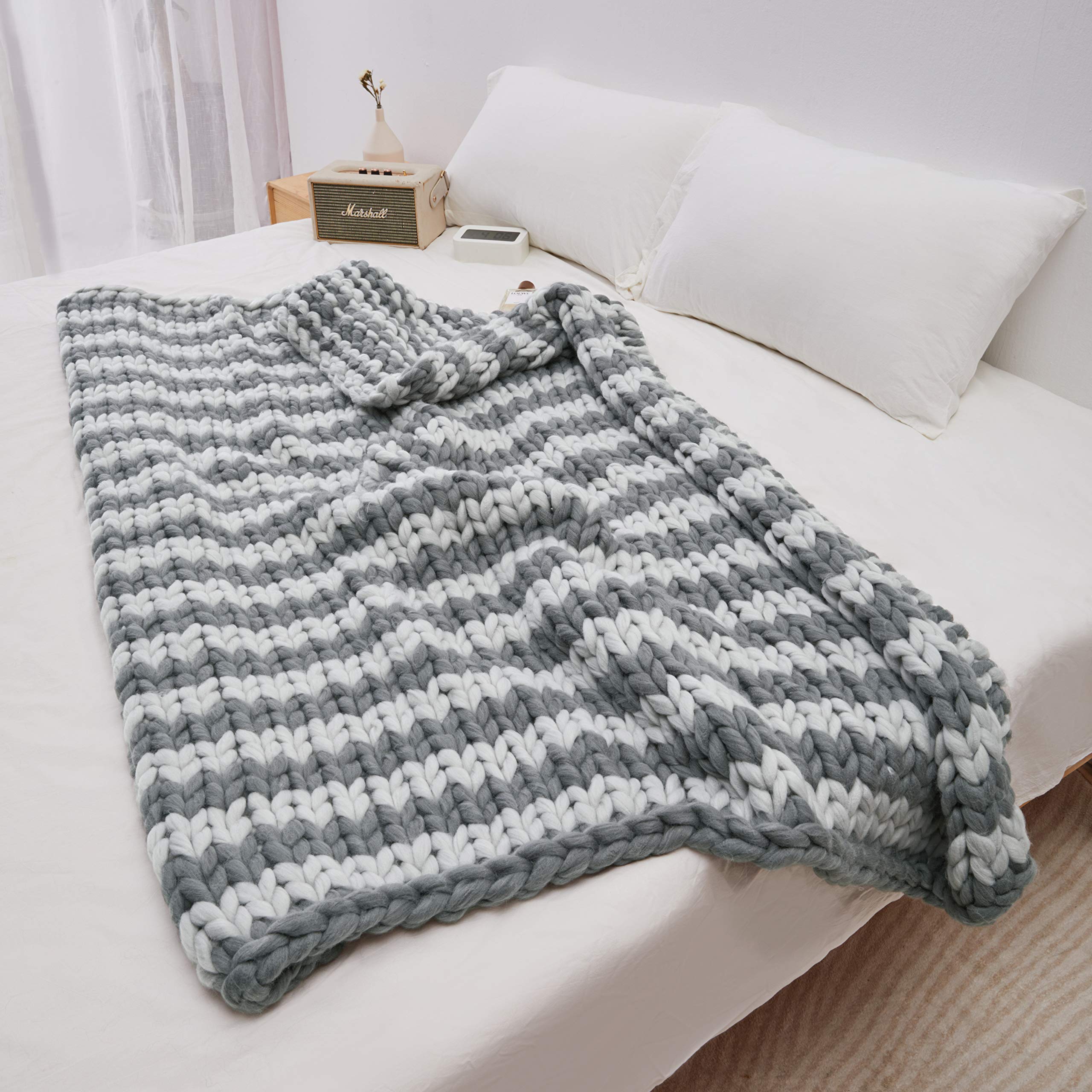 Why Choose the PluffKnit?
It's thicker and tighter than any other knitted blankets. The PluffKnit now comes with improved 3D weaving which makes the blanket more durable, more long-lasting than ever.
Designed to have minimal shedding. The acrylic fiber used in the PluffKnit is a flexible kind – it's not prone to shedding, and getting crumply. You can enjoy beautiful knitted comfort for a long, long time.
Works 10x better than regular blankets. Using the PluffKnit is like bundling up in 10 blankets.
It adds to your home aesthetic, too! The beautiful design of the PluffKnit can elevate your home and bedroom aesthetic.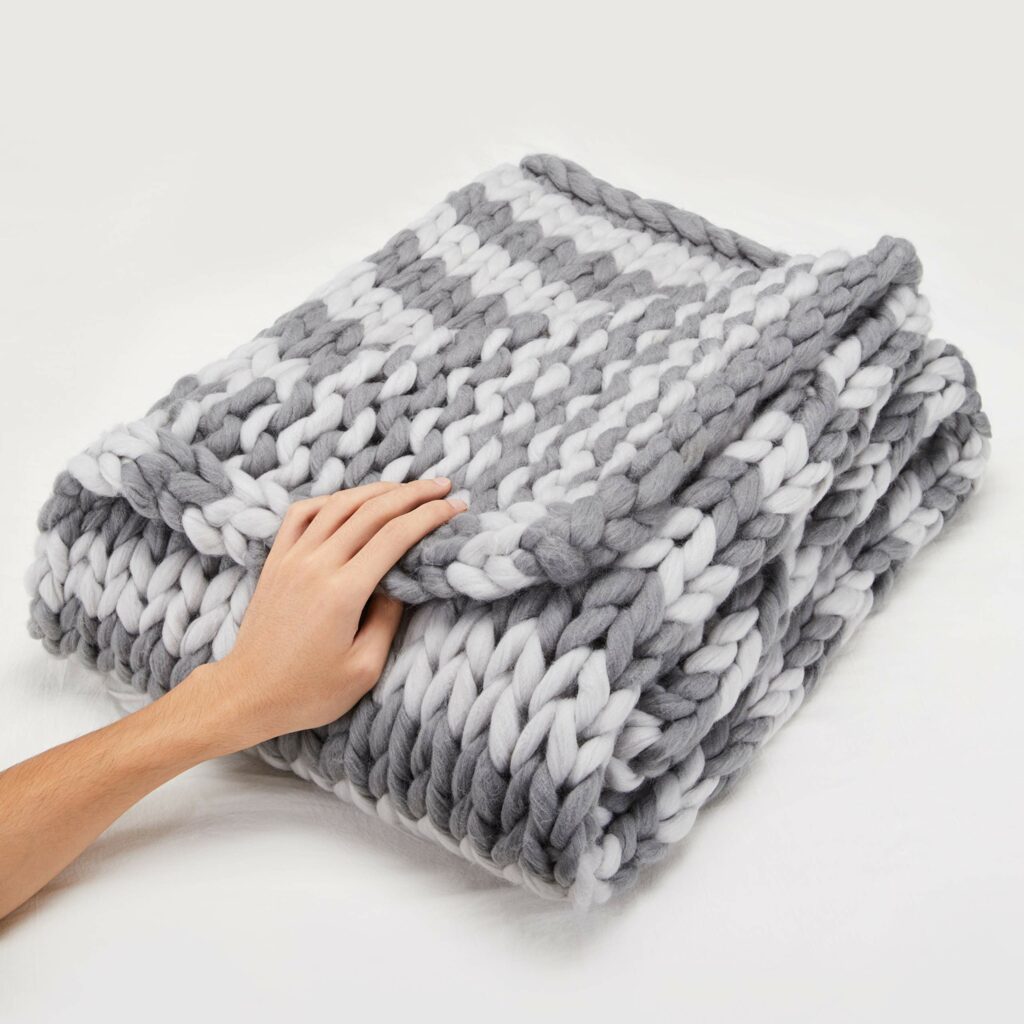 PluffKnit Chunky Knit Blanket Features
Less Shedding with Tighter Weave Mix. The knitted blanket features 3D weaving that makes the knits tighter, more durable, and less prone to shedding and snagging.
Made with Topnotch Materials. The mix of the PluffKnit is 50% acrylic yarn, 50% polyester. It gives warmth without making you feel uncomfortable at all.
Perfect for the bed, the couch, in your reading nooks, in your office, and so much more. The PluffKnit is multipurpose – you can use it as a blanket for your bed, while you're chillin' on the couch, in your nooks, and even in your office.
Knitted by hand so you get the best knitted quality. Made with high-quality knitting made by hand. This makes the blanket extra durable and long lasting!
Machine-washable knitted blanket that's easy to maintain.