Make Quick And Hearty Meals To Enjoy At Home Or On-The-Go With The ORFELD Premium 3-in-1 Sandwich Maker & Panini Press!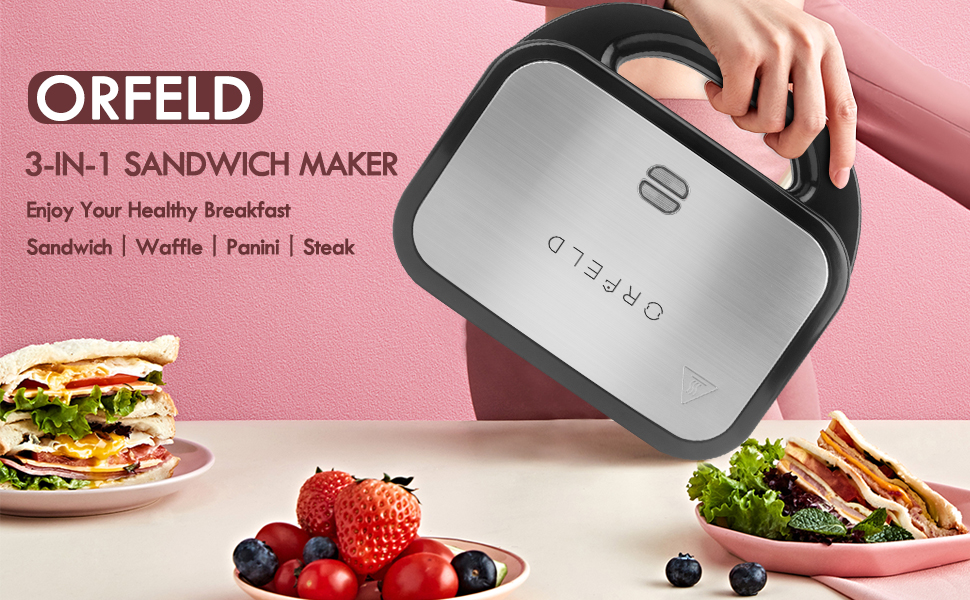 This multifunctional panini press grill can make sandwiches, waffles, and even barbecue steaks through 3 interchangeable plates. Convenience, affordability, and superior grilling all-in-one!
With just 3 easy steps, you can enjoy a healthy sandwich or hearty waffle in minutes, perfect for a quick breakfast on the go!
Plugin the power supply and preheat the sandwich maker. When preheating is complete, the indicator light will change from red to green.
Open the top cover and brush a layer of cooking oil on the baking tray if needed. Add the prepared ingredients, cover the top cover and fasten the lock catch.
Unplug the power, wait for a few minutes and enjoy!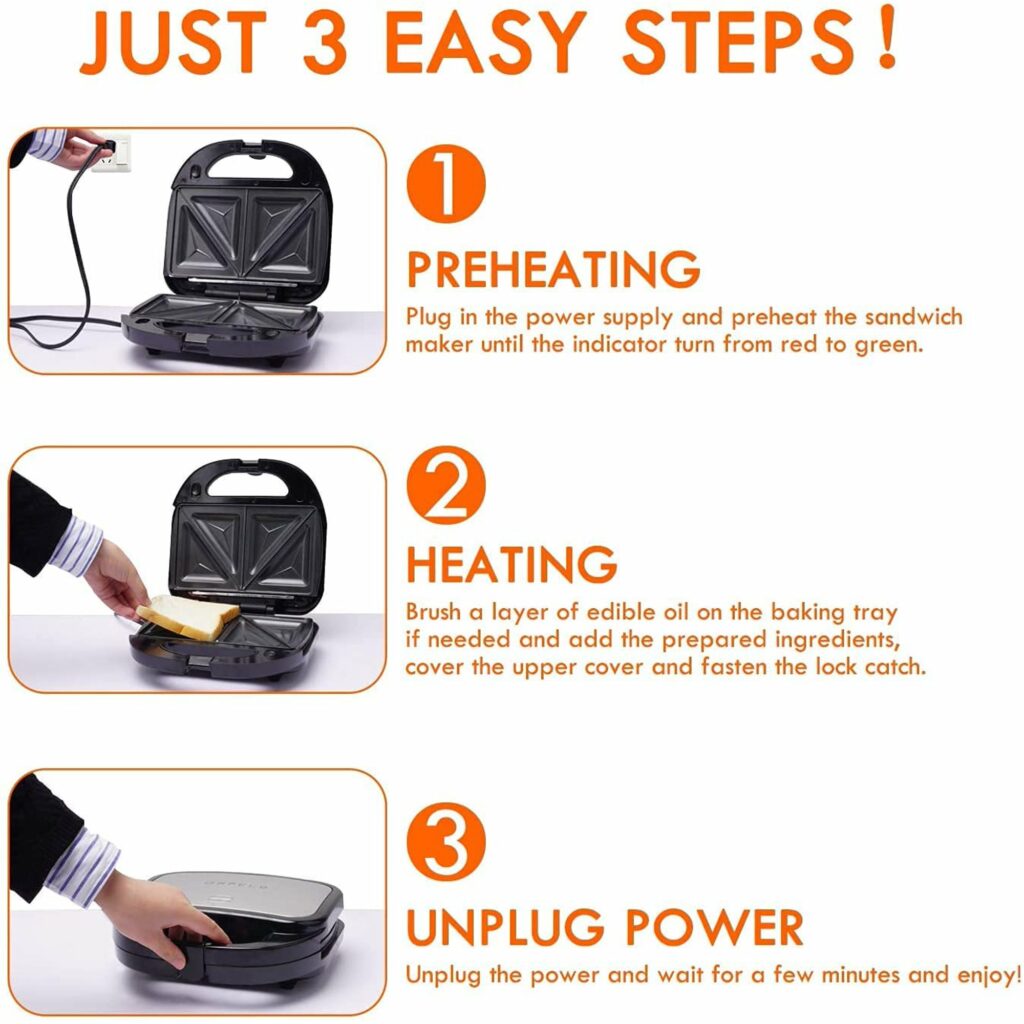 Why Choose The ORFELD Premium 3-in-1 Sandwich Maker & Panini Press
3-in-1 Multifunctional
It is equipped with three different interchangeable heating plates, suitable for making sandwiches, waffles, barbecues, and many other sandwich makers. There's nothing better than having 3 plates, instead of just 1!
Fast & Even Heating
With a well-designed baking tray mold and 750W heating power, you can quickly and evenly heat your sandwich or panini. Create a hearty sandwich in minutes for a quick breakfast or delicious finger food for a summer party.
Easy Clean-up
Each interchangeable plate features a food-grade aluminum nonstick coating that is durable and dishwasher safe, making them very easy and quick to clean up.
Safety Warning
When it is plugged in and the light is on, please do not touch the surface with your hands as the high temperature may cause burns. As soon as grilling is finished and the light is off, unplug the power supply and wait for it to cool down before cleaning.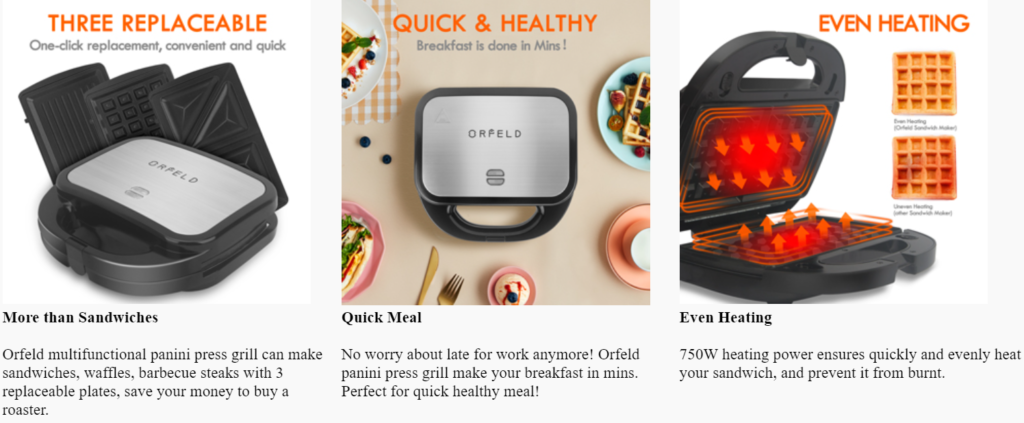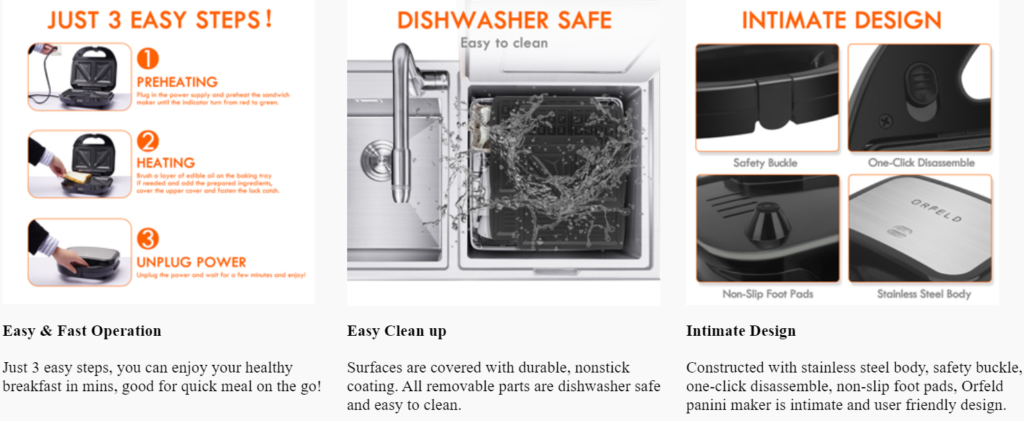 Product Specifications
Model: ST69A
Material: Plastic
Power Source: Electric
Type: Panini Press
Features: Non-Stick
Color: Black
MPN: ST69A
Power: 750 W
Item Weight: 5.84 Pounds
Dimensions (LxHxW): 11.75 x 6 x 10.75 in.
Brand: Orfeld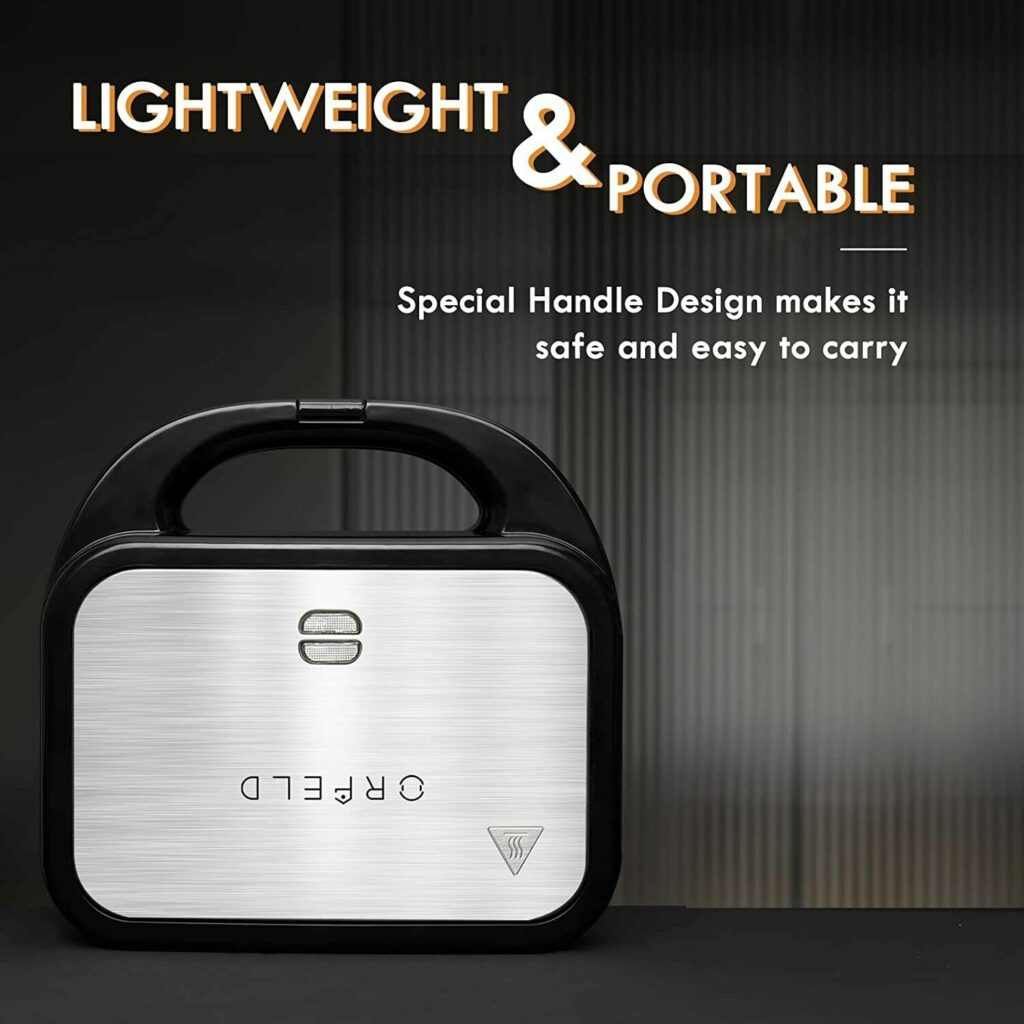 Package Inclusions