Does your home or office setup office cause severe back or neck pain? It's time to upgrade with OffiTek Laptop Stand and finish your work with less physical and mental stress!
OffiTek is the perfect home and office solution to get rid of slouching and carpal tunnel while working. As you know, your sitting position contributes significantly to your productivity. If you hunch too long, your body experiences severe stress, leading you to lose your focus in finishing that paperwork. Or, let's say, your hands aren't positioned well while typing. This could cause narrowing of the passageway of your bones and ligaments on the palm, which eventually compresses your median nerve. This sitting and typing position could lead to numbing or tingling, one of the common signs of carpal tunnel syndrome.
Make your home/office sitting position comfortable and increase your productivity with OffiTek Laptop Stand today!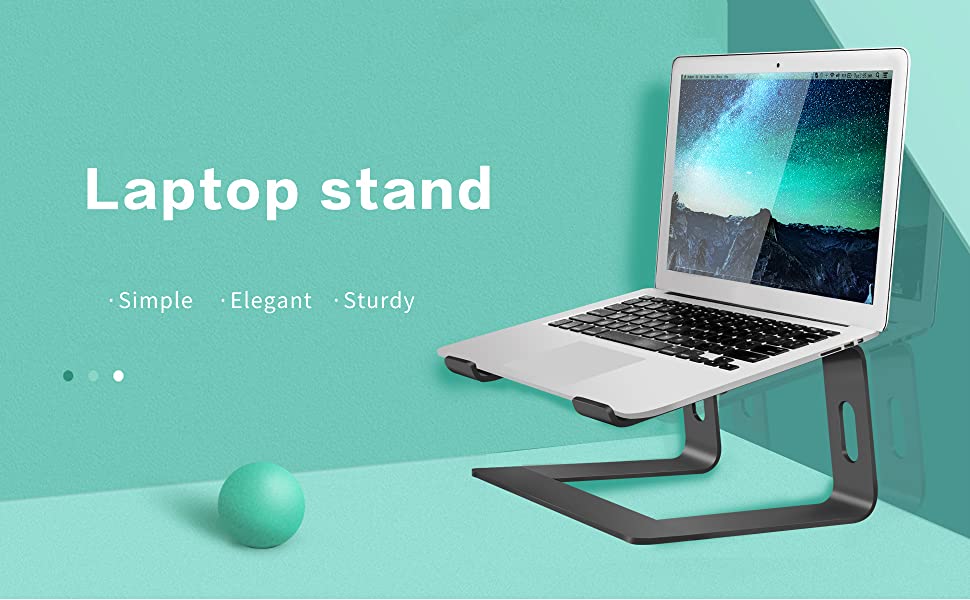 The Benefits of Having OffiTek in Your Home/Office Setup
This Laptop Stand is the perfect choice for getting rid of neck or shoulder pain after hunching or slouching at your laptop for a long time. It's angled to perfection to ensure your sitting position stays correct and healthy to increase your productivity.
It is a beautiful home and office laptop accessories for all notebook computers. With varying colors and sizes, there's an OffiTek Laptop Stand that fits your needs.
Quality is better than your expected. Made with aluminum and ergonomic design, the OffiTek could last you for a long time.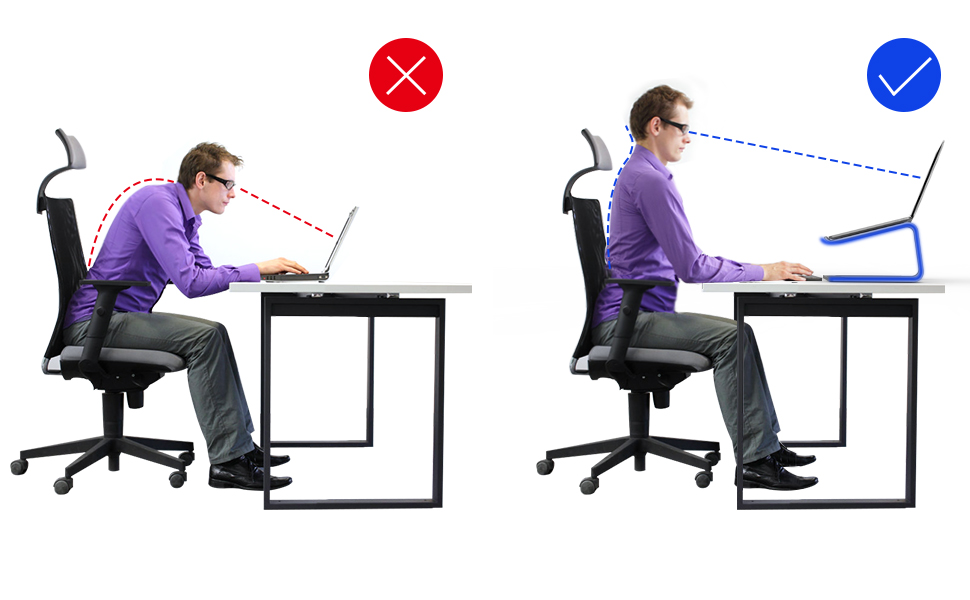 Features:
Universal compatibility fits all laptop 10 to 15.6 Inches

High quality with aluminum alloy design

Open design provides more natural cooling air

Comfortable ergonomic design for your body

Underneath space to keep your keyboard
Rubber Protector
The anti-slip rubber pads on the top of the stand help keep your laptop in place and protect it from any scratches. Regardless of sudden movement, your laptop will stay in place and safe with the OffiTek!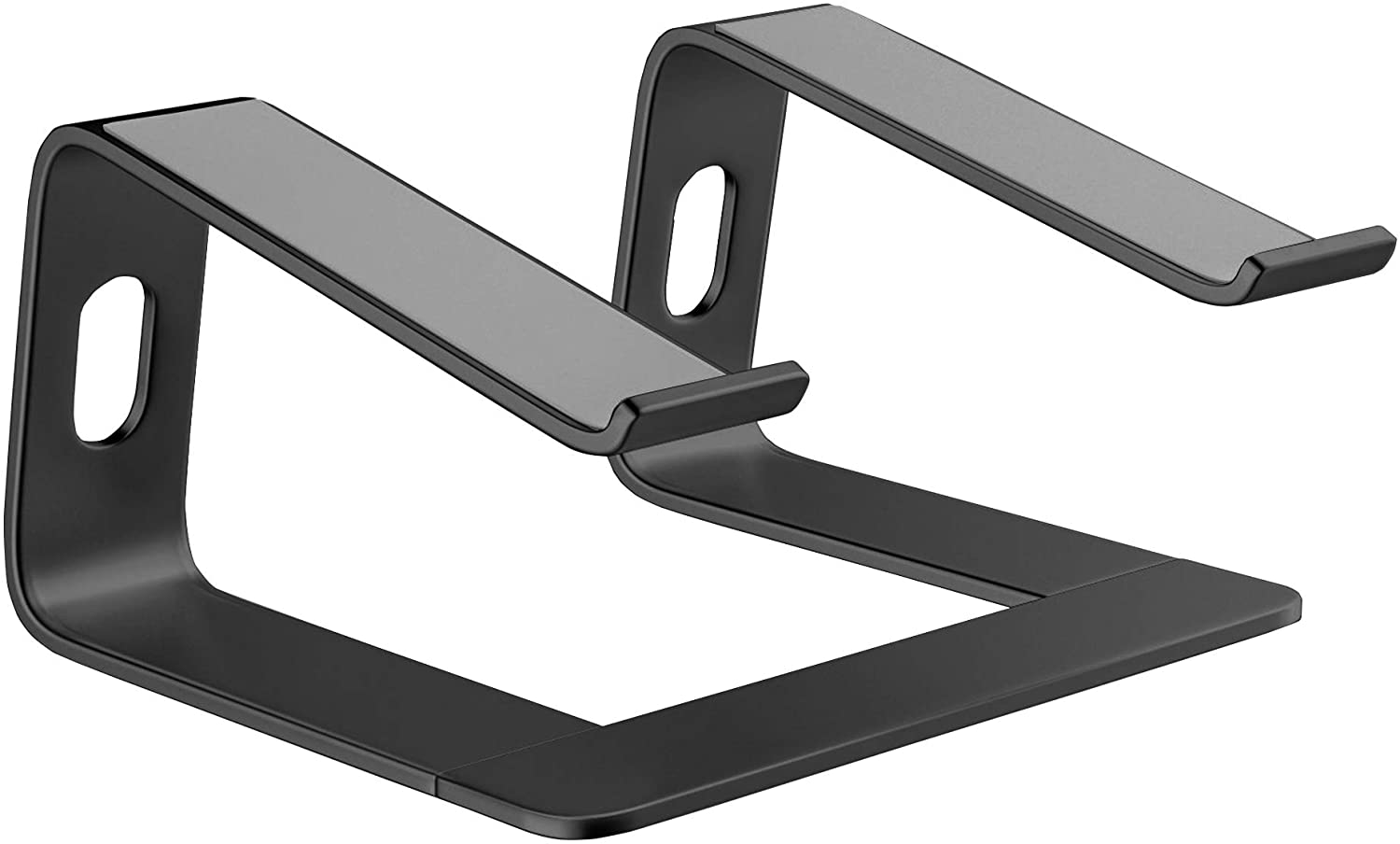 Cable Organization
The OffiTek's open design contributes significantly to making your home/office setup less cluttered. This feature helps you organize your laptop cables easily and make your desktop clean and neat.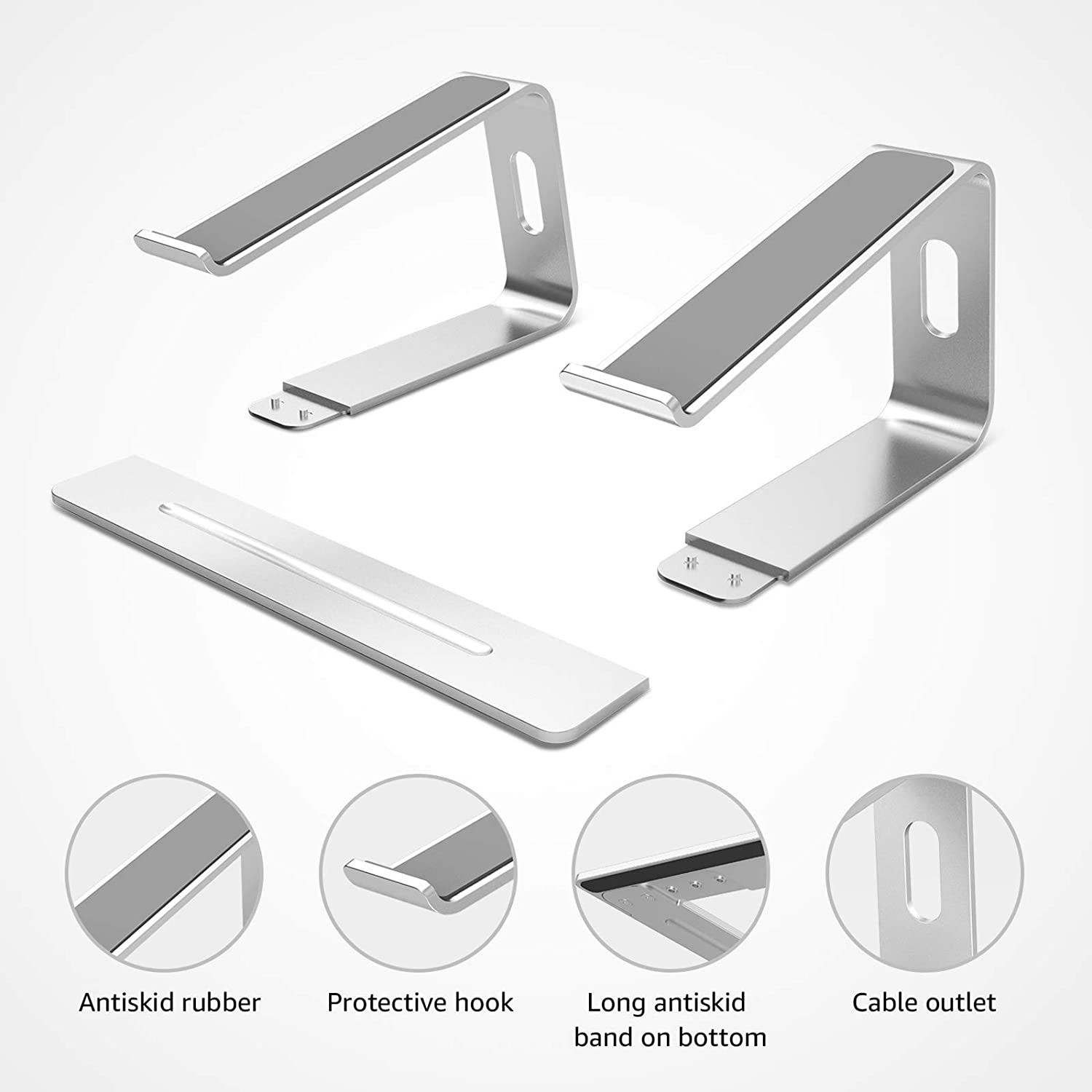 Simple Installation & Heat Dissipation
Just insert the bar into the other two parts and secure them into place.
Since aluminum alloy material has an excellent heat dissipation effect, the OffiTek can help cool your laptop even after extended use. The forward-tilt angle and open design offer great ventilation and airflow to prevent your notebook from overheating.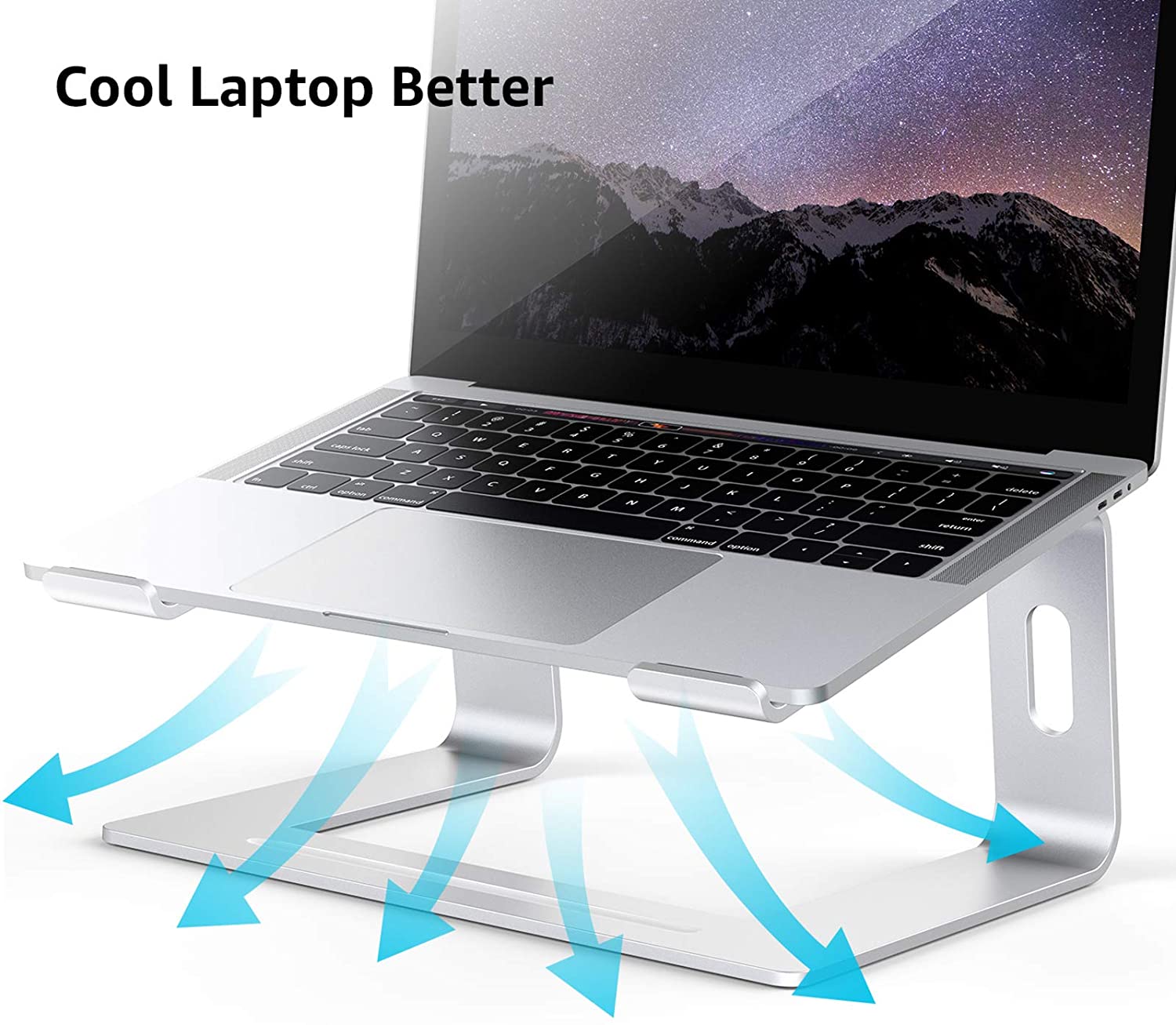 Type with Keyboard & Broad Compatibility
You can use a wireless keyboard to type and have a comfortable eye-level screen.
The OffiTek Laptop Stand is compatible with all laptops from 10 inches to 17 inches, such as Apple MacBook 12/13, MacBook Air 13, MacBook Pro, Lenovo ThinkPad, HP, Dell Inspiron XPS, ASUS, Chromebook, and other notebooks PCs.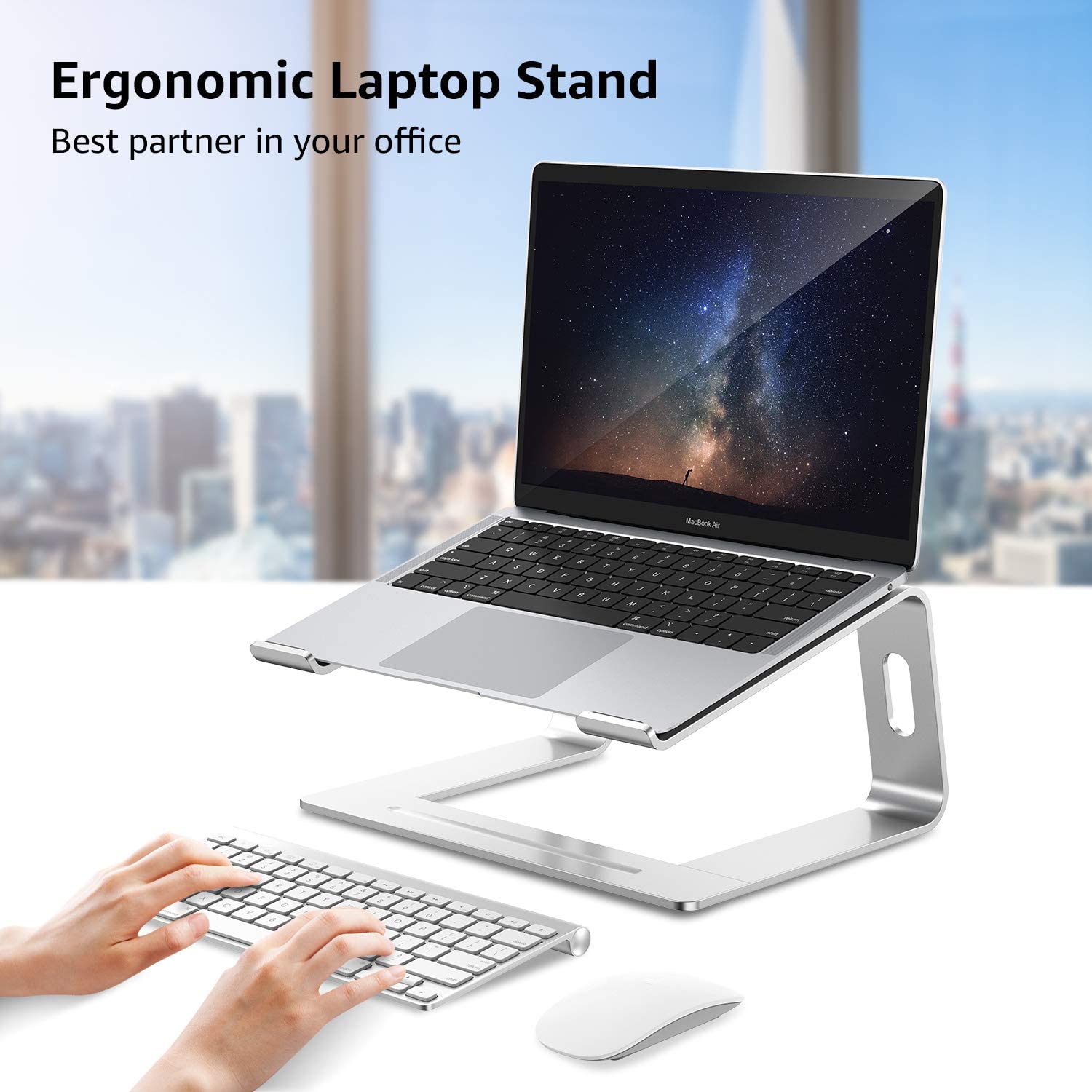 Ergonomic Design
This Laptop Stand could elevate your laptop by 7″ to a perfect viewing level and help you improve your posture and reduce neck pain, shoulder pain, and eye strain. Another, the stand's width is adjustable.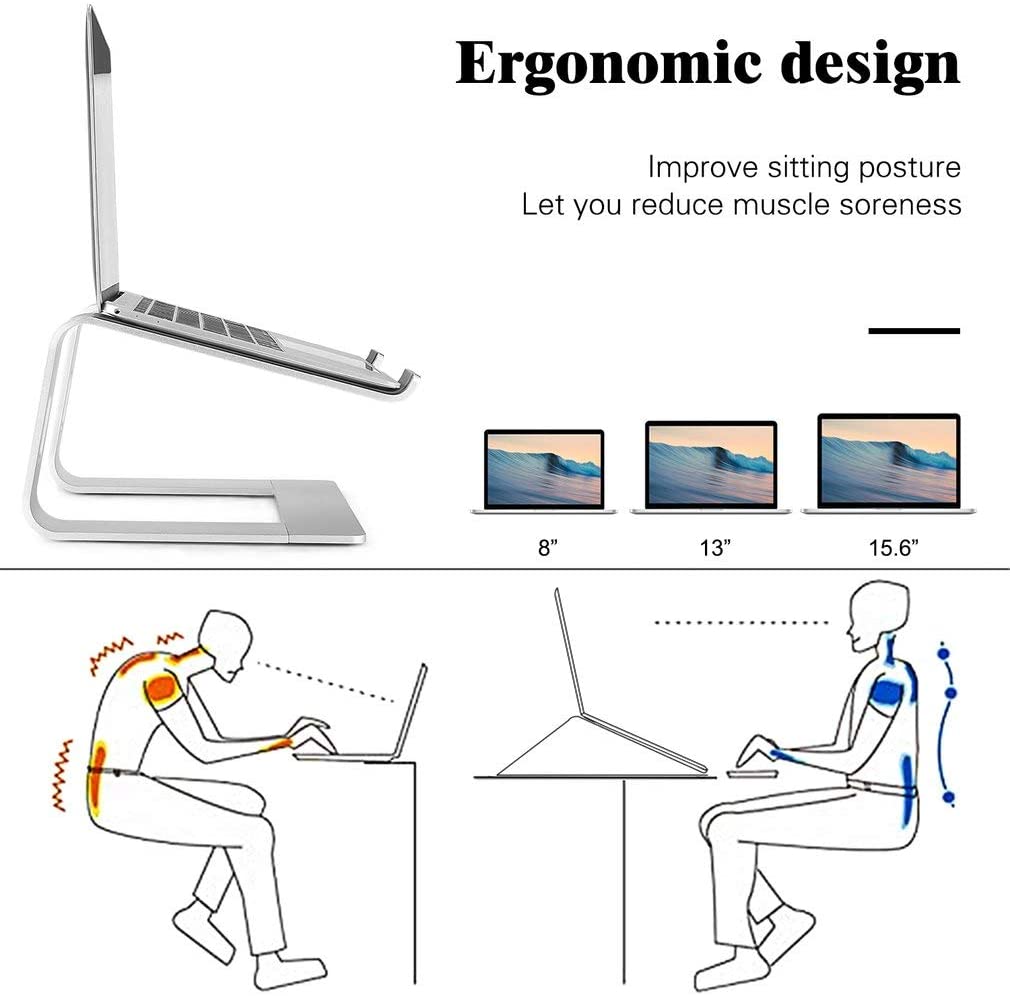 Sturdy & Protective
This Laptop Stand is made of premium Aluminum alloy, so it is sturdier than other products on the market. It could support up to 8.8 lbs (4kg) without the worries of any wobble or other things. With the large rubber pads on the top surface, your laptop will stay in place and protected against scratches or sliding.