The Best Pasta Maker You'll Ever Own! Experience the Nozlik.
Nothing beats homemade pasta. It may take some preparation, but it's always worth it. With the Nozlik Pasta Maker, indulge in the cooking process and surprise your family with fresh, mouthwatering pasta whenever you want. Following your favorite recipe, prepare the dough, feed it through the roller until you get the desired thickness, and cut it into your preferred shape with added fettuccine and spaghetti cutters.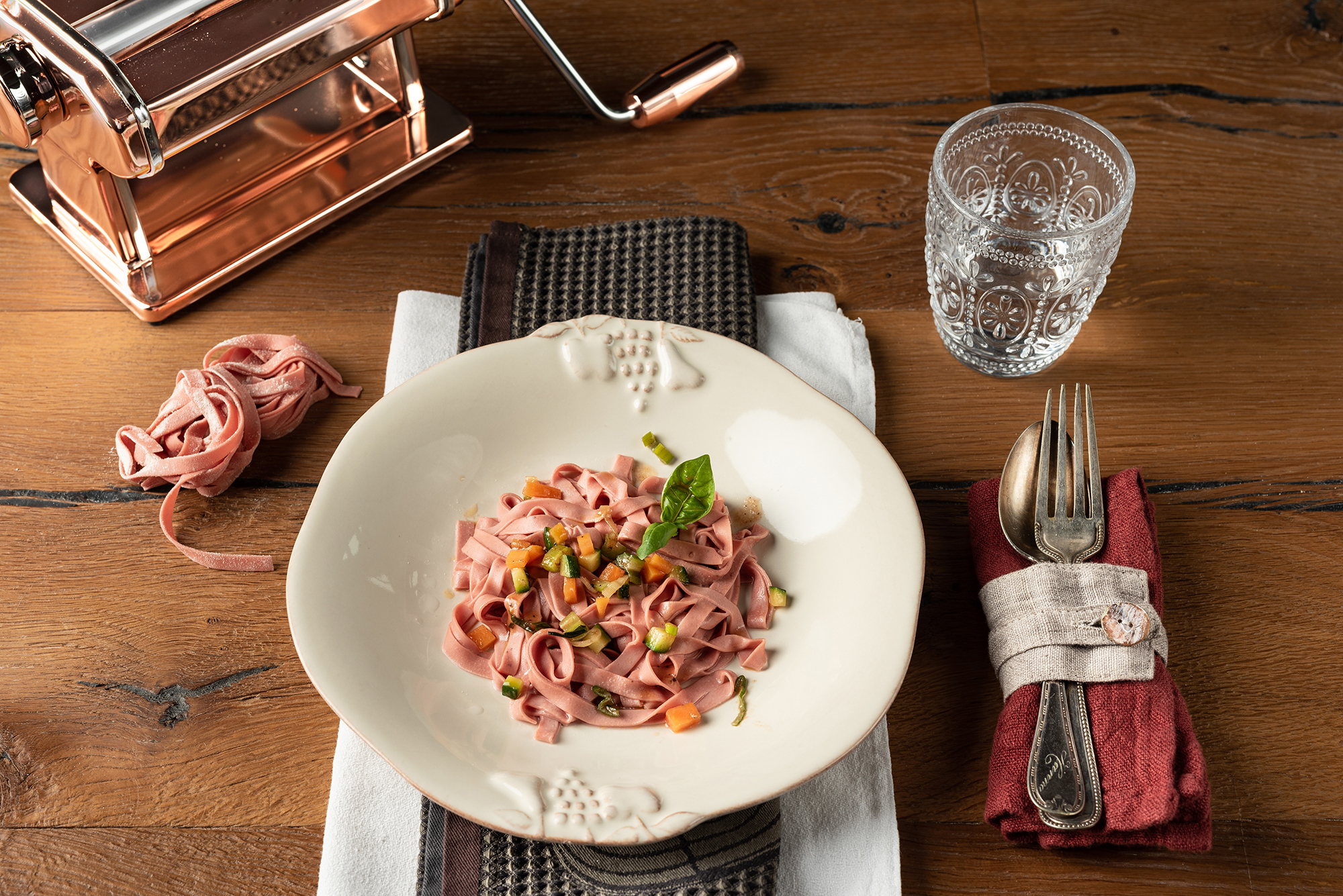 Why Choose Nozlik?
Full Aluminum Rollers: Excellent precision, uniform thickness—that's the Nozlik!
Up to 15 Pasta Shapes: Achieve your desired pasta style every time.
Easy to Use: With Nozlik, there are no complicated instructions. Enjoy quality pasta with little to zero effort.
Optional Motor: Impressive design to cater to your pasta cravings every day!
Our Pasta Maker is perfect, not just for pasta. Make artisan Pita bread, Asian noodles, Dumplings, Pastelitos, and more at the comfort of your home!

Features:
[HOME-MADE PASTA MACHINE] Smooth rollers give the pasta a consistent texture every time, making it chewy. No more squeezing and tearing the dough like automatic pasta machines; enjoy your pasta at home like never before.
[ADJUSTABLE THICKNESS SETTINGS] The adjustment knob has 6 settings to select the thickness of the dough from 0.5 to 2.5 mm. Change the texture and taste of the noodles with this simple adjustment.
[STABILITY AND EASY ROLLING] The tabletop clamp adds stability when using the machine, and the detachable crank handle with smooth rotation makes it easy to knead the dough. This machine simplifies making pasta at home and is much easier than making it by hand.

Made in Italy
The Nozlik is an Italian design icon. You can make lasagne, fettuccine, and Tagliolini pasta shapes as beautiful and appetizing as the masters of Italy. Plus, our Pasta Maker is compatible with 12 other extra accessories.
Experience Traditions with Nozlik
With Nozlik, you can experience the flavor of homemade fresh pasta with a touch of history. The taste of Italian tradition, the pleasure to eat together with premium quality ingredients selected directly by you.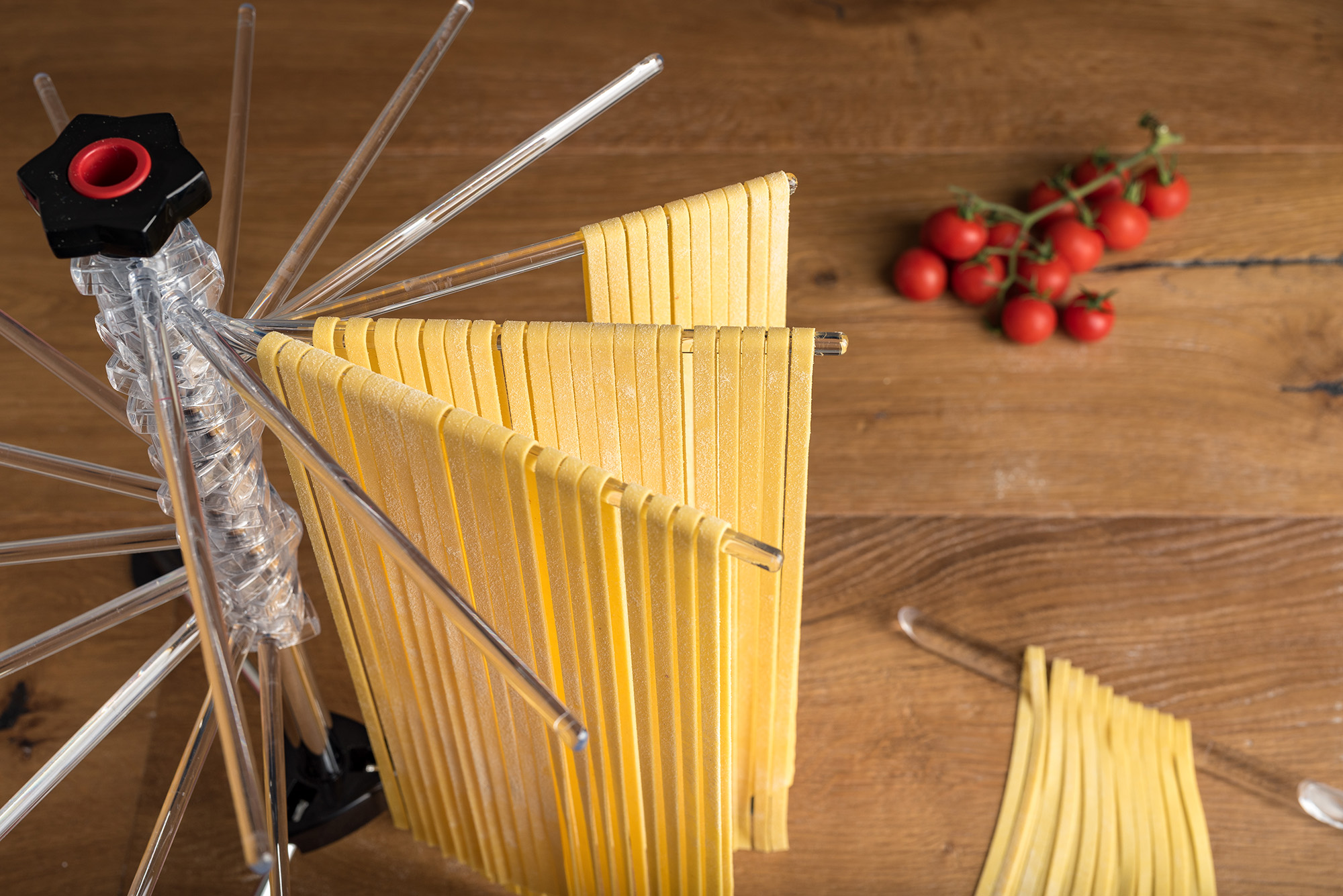 Made with Premium Quality Materials
Our Pasta Maker machine comprises top-quality chrome steel, anodized aluminum alloy rollers, and acetal resin combs and scrapers.
Three Pasta Shapes
With Nozlik, you can make lasagne (from 0.5 mm to 4.8 mm thickness), fettuccine (6 mm), and Tagliolini (1.5 mm) quick, fast, and easy.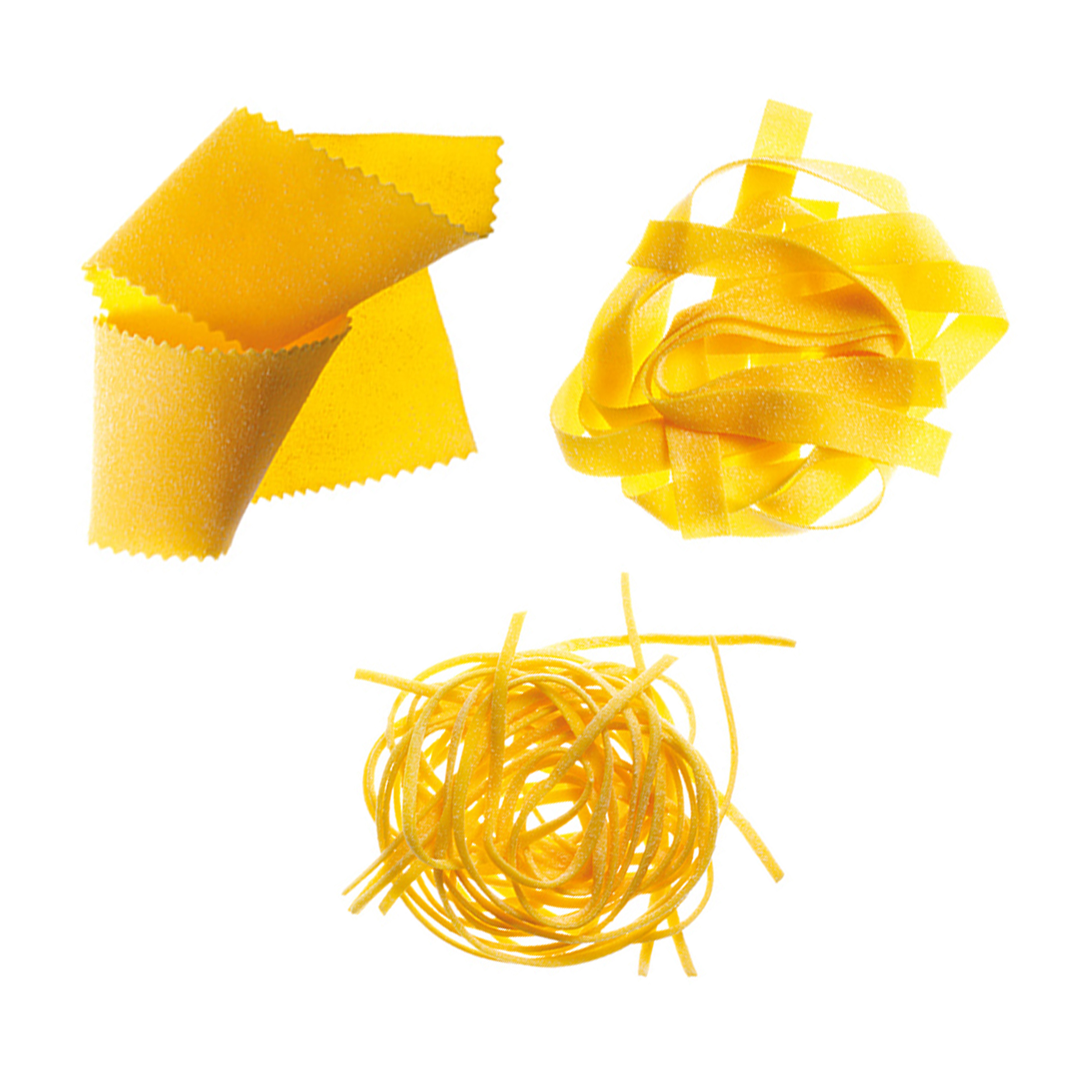 High-quality Fresh Pasta
We guarantee that the Nozlik Pasta Maker will always deliver an excellent result: a perfectly cut, consistent pasta suitable to accompany any sauce.
12 Extra Pasta Accessories
The 12 interchangeable Nozlik accessories are characterized by different pasta thickness, cut, and shape. You have to choose the right shape for your favorite sauce.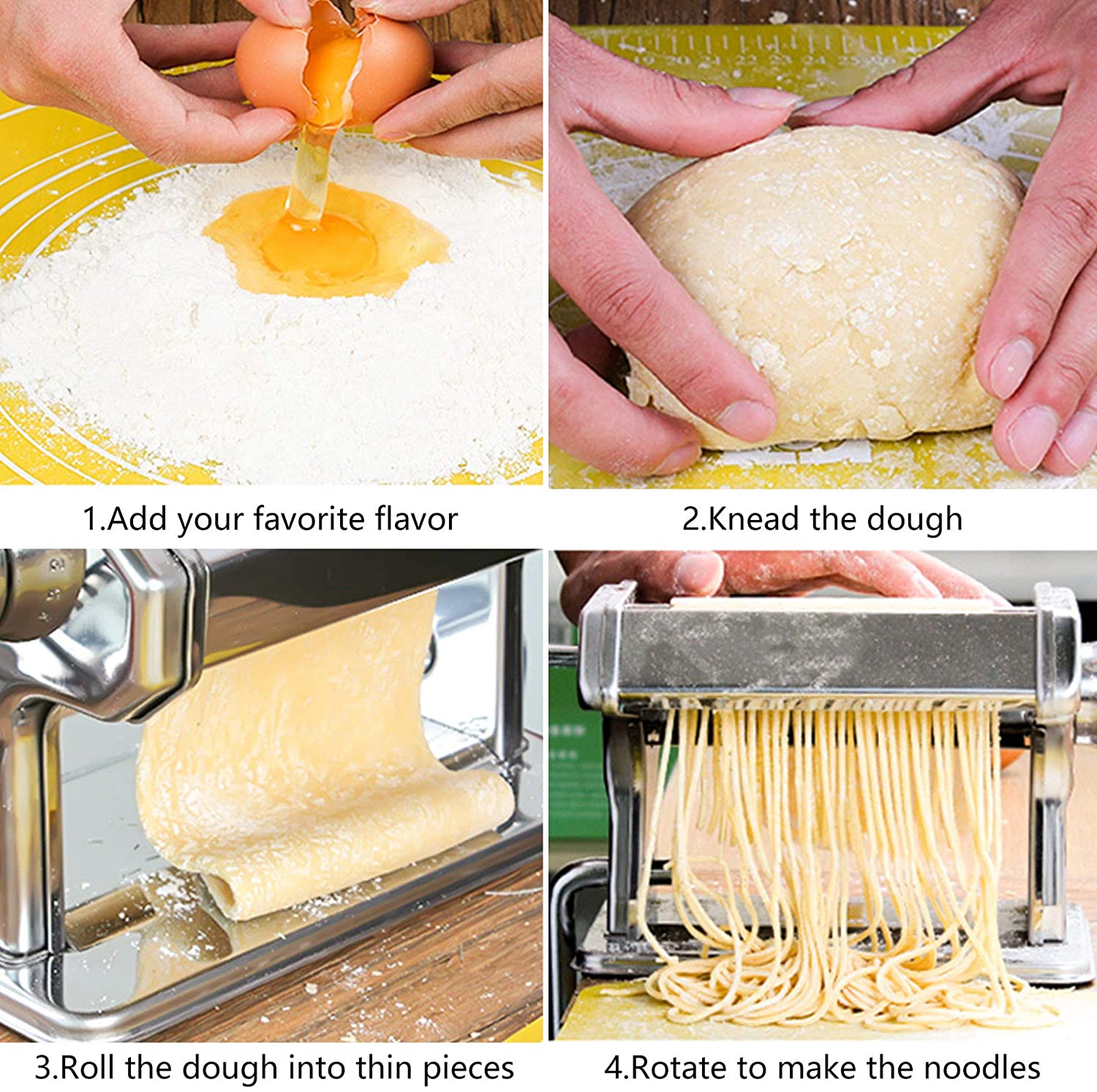 Package Include: