✅ MINIMALIST & DURABLE
Design with durable thick cationic fabric in elegant colors with brown faux leather for a modern and luxurious feel. The bottom is supported with a 2.5mm MDF fiberboard.
✅ EASY STORAGE
Its spacious size and sturdy handles make it easy to tidy up and organize your home or office. Made of EVA fabric, our storage baskets are easy to clean. They can also be easily folded when not in use.
✅ MULTI-PURPOSE
These storage baskets are not only functional but also stylish and decorative. They can be used in bedrooms, living rooms, kitchens, offices, closets, and cabinets for organizing clothing, kid's toys, pet products, laundry, towels, blankets, bedsheets, etc.
✅ VALUE FOR MONEY
Each pack includes 3 storage baskets with large storage and weight capacity. Each storage basket measures 15" (L) x 11" (W) x 9.5" (H) / (38cm x 28 cm x 24 cm), which will fit well in most compartments or shelves.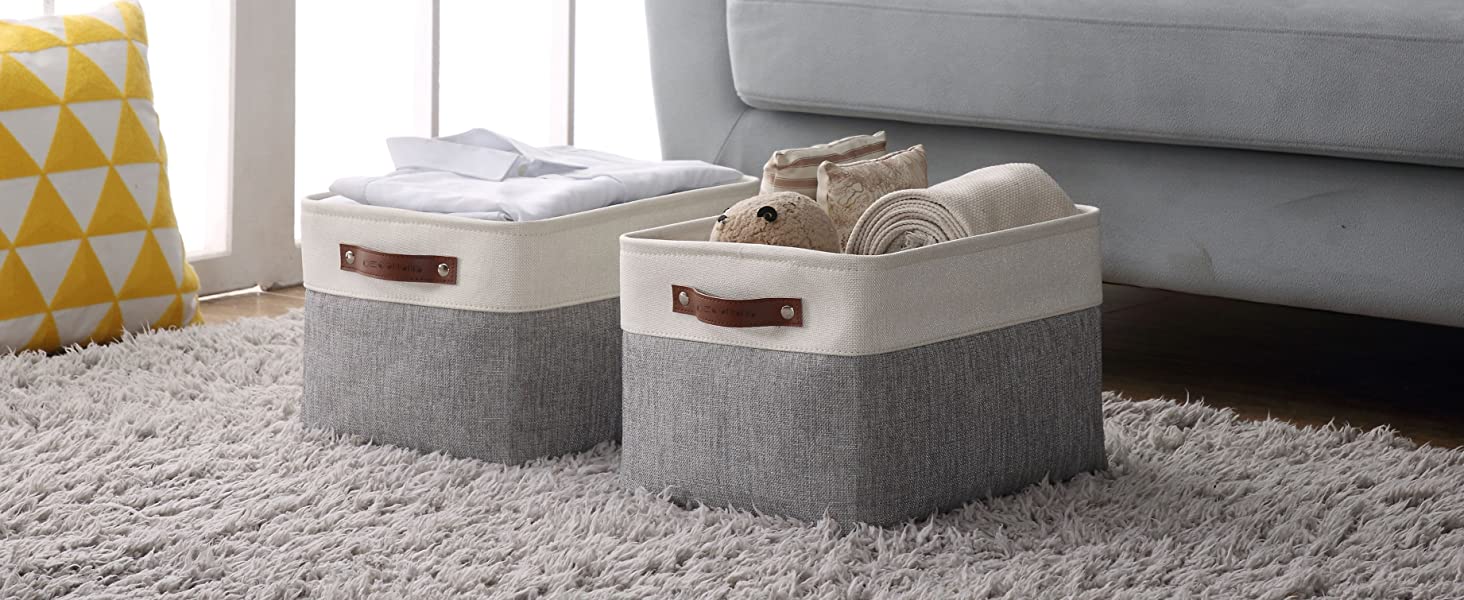 Why You'll Love The Neat Spaces Fabric Storage Baskets
The Ultimate Space-Saver
Our storage baskets will keep your space neat and organized. They can also be conveniently folded when not in use.
Elegant Design
Its gray and beige fabric with faux leather handles fits all interior styles, perfect for your home or office.
Large Capacity
Each storage basket measures 15" (L) x 11" (W) x 9.5"(H), making it ideal for storing clothes, bedding, children's toys, office supplies, etc.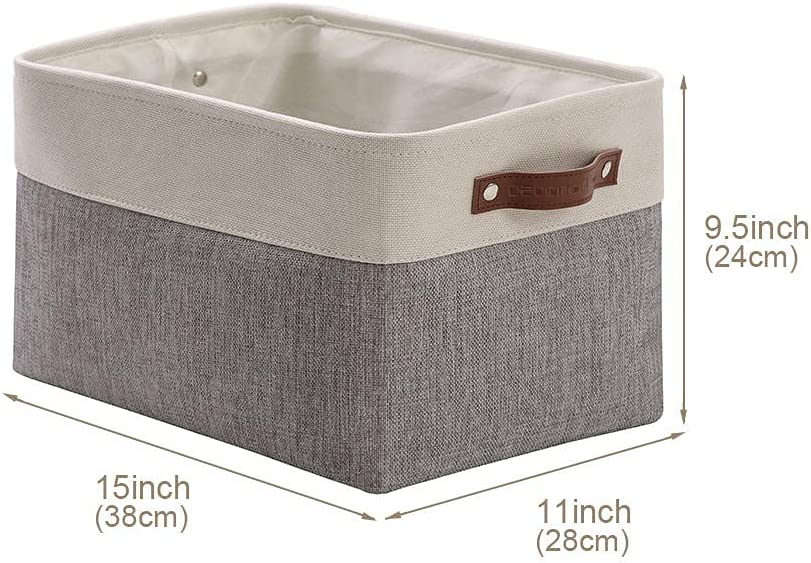 Durable and Stylish
Our storage baskets are sturdy and made with high-quality foldable material that can hold up to 25 lbs.
Sturdy Handles
Our storage baskets include dual handles, one on each side, that make it easy to pull out from the shelves.
Hard Bottom Insert
A reinforced base made with 2.5mm MDF fiberboard provides extra durability and ensures a longer life span.
Easy-to-Clean Fabric
Our storage baskets can easily be cleaned with light soapy water or damped cloth when needed.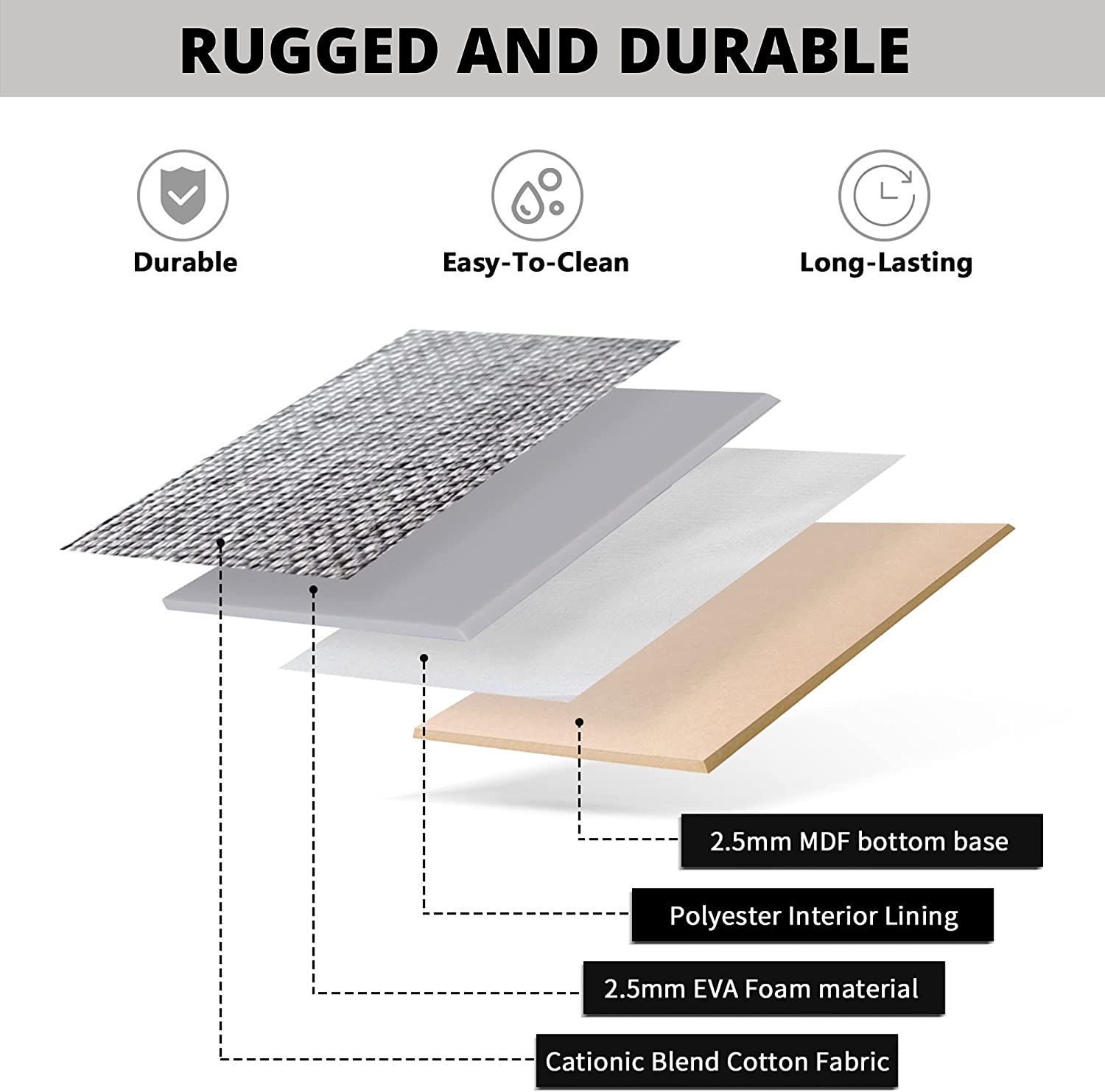 Care Tip
To get the wrinkles out of the fabric storage basket, you can either stuff them with blankets and pillows for a few days to take shape or steam-iron them in a low-heat setting. Not recommended to machine wash as there are a metal frame and hard-bottom support inside.
Package Inclusions
1 x 3 Pieces Storage Baskets