Stop To See The Difference With My Thriving Garden 6-Jar Mushroom Fast-Growing Kit!
Each My Thriving Garden Kit Includes
6 x Ultimate Substrate Jars (1/2 pint-sized premixed & pressure sterilized)
1 x Growing/Fruiting Chamber 16″ x 12″ x 9″
1 x Thermometer/Hydrometer/Humidity Gauge (FREE digital gauge upgrade)
1 x Gallon of Premium Ultra Fine Perlite (Formulated to release moisture better)
1 x LED Light with 3 Diodes
1 x New Outlet Adapter with 110V LED 5000K Mushroom Grow Light (FREE upgrade not shown)
1 x Hospital-grade Latex Gloves for Inoculation
1 x Alcohol Prep Swabs
1 x NEW! Step-By-Step Growing Videos (Links provided in the kit.)
1 x Extremely Detailed Step-By-Step Growing Guide with Pictures (Mushroom Cultivation 101: How to Inoculate, How to InMubate, How to Fruit, Casing Methods & Amazing Ways to Quickly Dry Your Mushrooms, Newly Added Tips/Tricks Section to Getting The Most Out of Your Grow)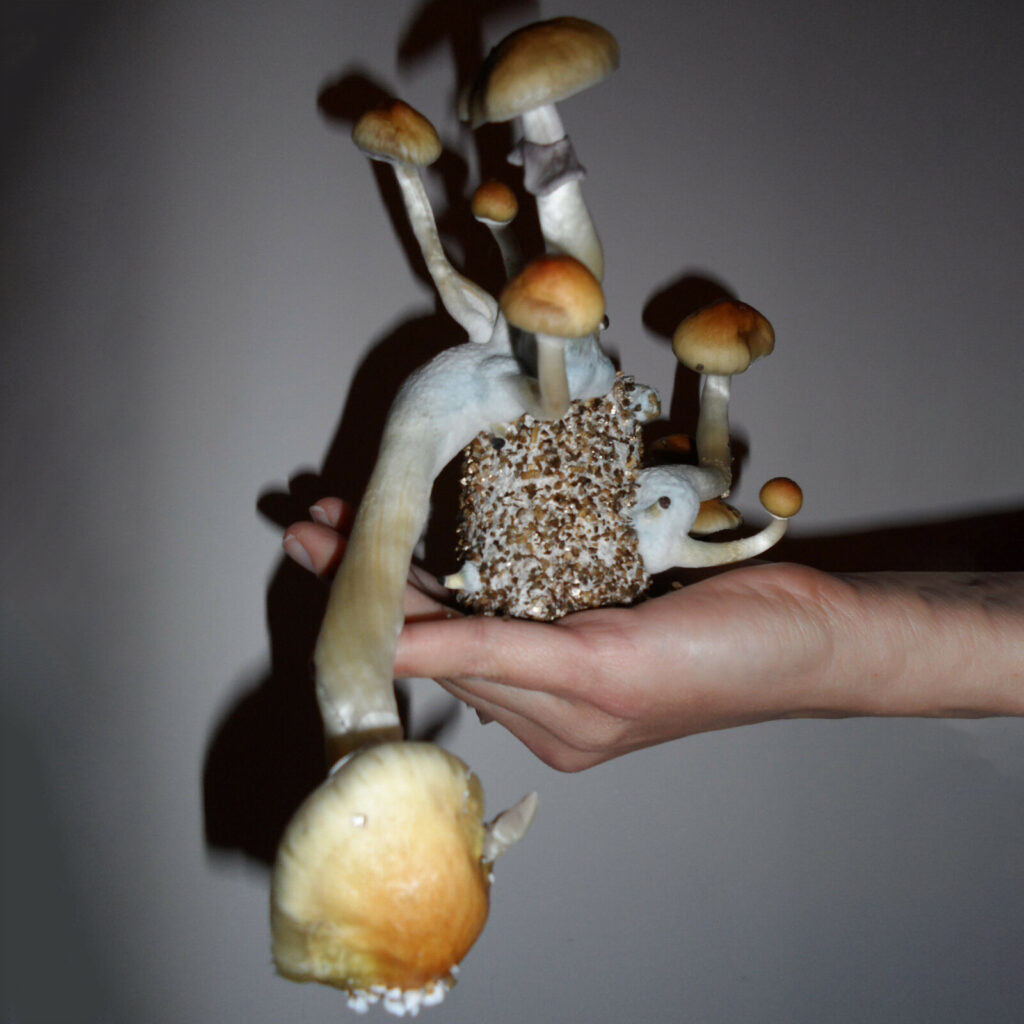 Trust Our Process
Set up your kit as an incubator.
Inject your favorite spores into each jar and watch them quickly colonize.
Remove from the jars and add Perlite or water.
Place each jar into the grow chamber and watch the mushrooms grow fast!
Almost everything in the kit can be re-used, so you can keep growing mushrooms at home!
We use special ultra-fine Perlite that does a better job at maintaining humidity than many external humidifiers. This system lets your shrooms grow fatter and larger than any other method. Compared to other systems, we guarantee you will see the difference!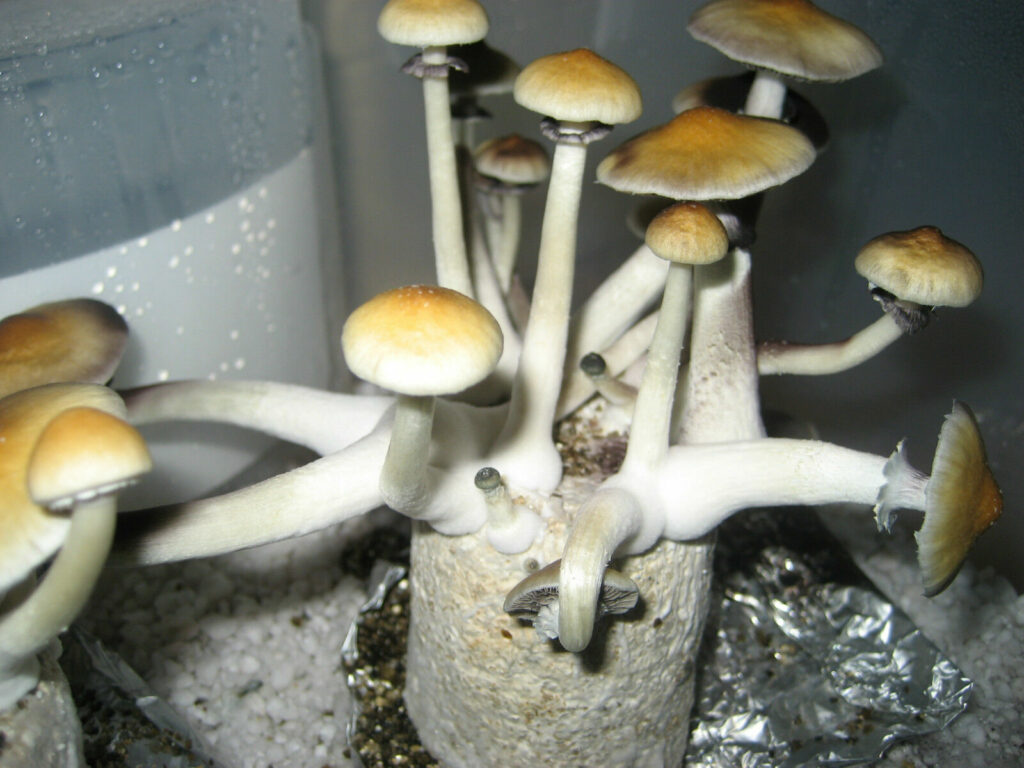 Our Amazing Ultimate Substrate Jars
These ingredients have been tested and proven to yield the biggest most potent mushrooms possible.

Natural Organic Brown Rice Flour
Vermiculite
Mineral Water
Liquid Worm Castings
Bee Pollen
We have combined special organic brown rice flour with vermiculite, mineral water, liquid worm castings, and bee pollen to create the Ultimate Mushroom Growing Jars!
Each jar has four pre-drilled holes in the lid and a top dry layer of vermiculite for added protection. We use Ball 100% Glass Canning jars that are pressure sterilized in our Autoclave for 120 minutes.
You'll see the largest possible mushrooms in the fastest possible colonization time—no other jars will perform like ours!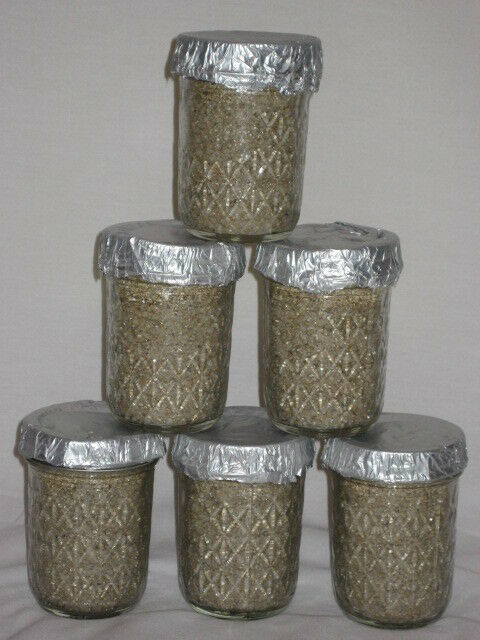 When preparing jars, even the slightest variation in PH can hinder growth. We handcraft and PH test every batch before pressure sterilizing in our medical-grade autoclave for 120 minutes at 15psi. This eliminates ANY possibility of contamination!
Package Inclusions