Made by Moms for Moms—Introducing Mommiza!
Pregnancy is a beautiful experience that one could ever be a part of. This goes not just for mothers but for fathers as well. It's filled with a special type of love shared to create a unique bond that ever exists, but it also comes with a lot of hard times and pains. So if you're suffering from back pain, pelvic cramps, and other pregnancy-related discomforts—Mommiza is here to give you the right and suitable support you'll need to get through these struggles.
Want to get rid of back pain and pelvic cramps? Or do you constantly feel like your belly is going to fall? Don't worry! Mommiza is here to the rescue!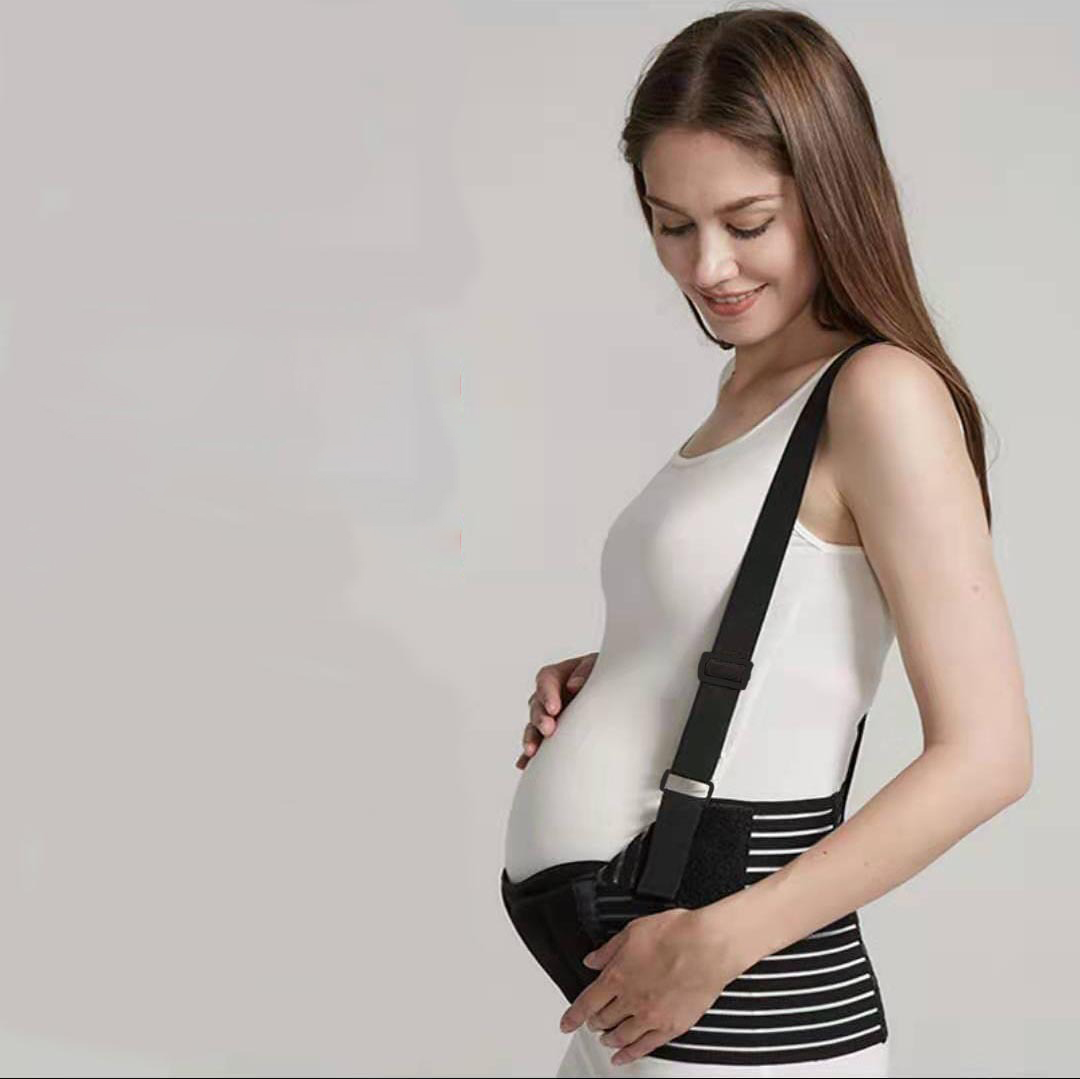 Pregnancy is the best yet the hardest time in a woman's life. That's because, during pregnancy, you may suffer a series of pains and discomforts in your belly, back, pelvis and anti-sternum. We know if these "issues" left unattended, it could overwhelm your emotions, cause stress, or worst, a risk to the baby.
For Mommiza, the beauty of carrying a life outweighs all the bad. That's why we've created a simple yet effective solution to relieve you from all the growing pains you feel throughout your pregnancy. Our Mommiza Belly Band is specifically designed to provide optimum support to realign your body and stop back pains, pelvic cramps, and other horrible discomforts you feel in your leg and stomach. With its premium and breathable material, the Mommiza can effectively eliminate pain, correct placenta posture, and support the belly and back without any discomfort.
We're proud of you and the challenges you have endured throught out your pregnancy. We know that you're body had been stretched out and strained, so give it some pamper time with Mommiza!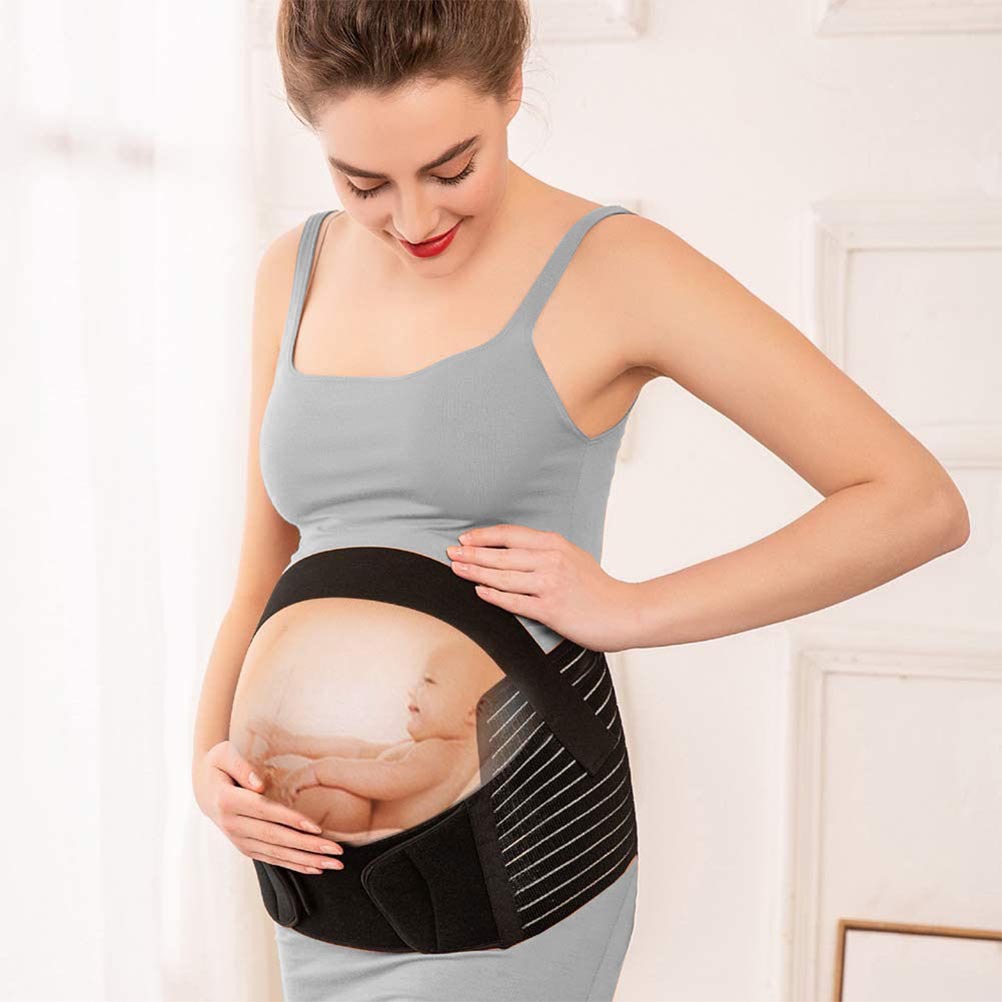 Take Advantage of these Features:
Unique Shoulder Straps: With Mommiza, you're assured that the belly band doesn't hold the abdomen area under pressure like other belts. Our design is based on scientific and proven techniques on how to support your belly bump properly. Mommiza Belly Band supports you from the bottom of the abdomen at 45 degrees to reinforce better comfort and pressure-free abdominal support.
Professional Elastic Materials: Our three-dimensional elastic materials can perform the function of 360 degrees dynamic lifting—regardless of whether you're standing, walking, or moving. The design works with all your posture changes to ensure your belly bump is well-supported every time. It will not squeeze or load the abdomen to prevent discomfort and helps reduce pregnancy lines.
Adjustable Pregnancy Band: With our specially designed shoulder straps and belts, you can adjust them to the most comfortable state you need for each period during your pregnancy. You don't have to keep spending on belts because Mommiza got it for you all in one!
Designed for Comfort: We've constructed our Mommiza Belly Band with a multi-layered laminate and cotton/nylon lining to give you the best and comfortable feeling when used. The shoulder, back, and abdomen constitute a three-dimensional lifting design, making the belly band soft, breathable, and elastic. The waist pressure is transferred to the shoulder and back areas to alleviate the burden on the waist and abdomen and prevent lower abdomen, pelvis, and lumbar spine injury.
Not Just for Support: Mommiza also helps you through the aftermath of the pregnancy. Our belly band will also help you shrink down your postpartum belly, get your baggy skin back in place, and flatten your stomach to normal after partum.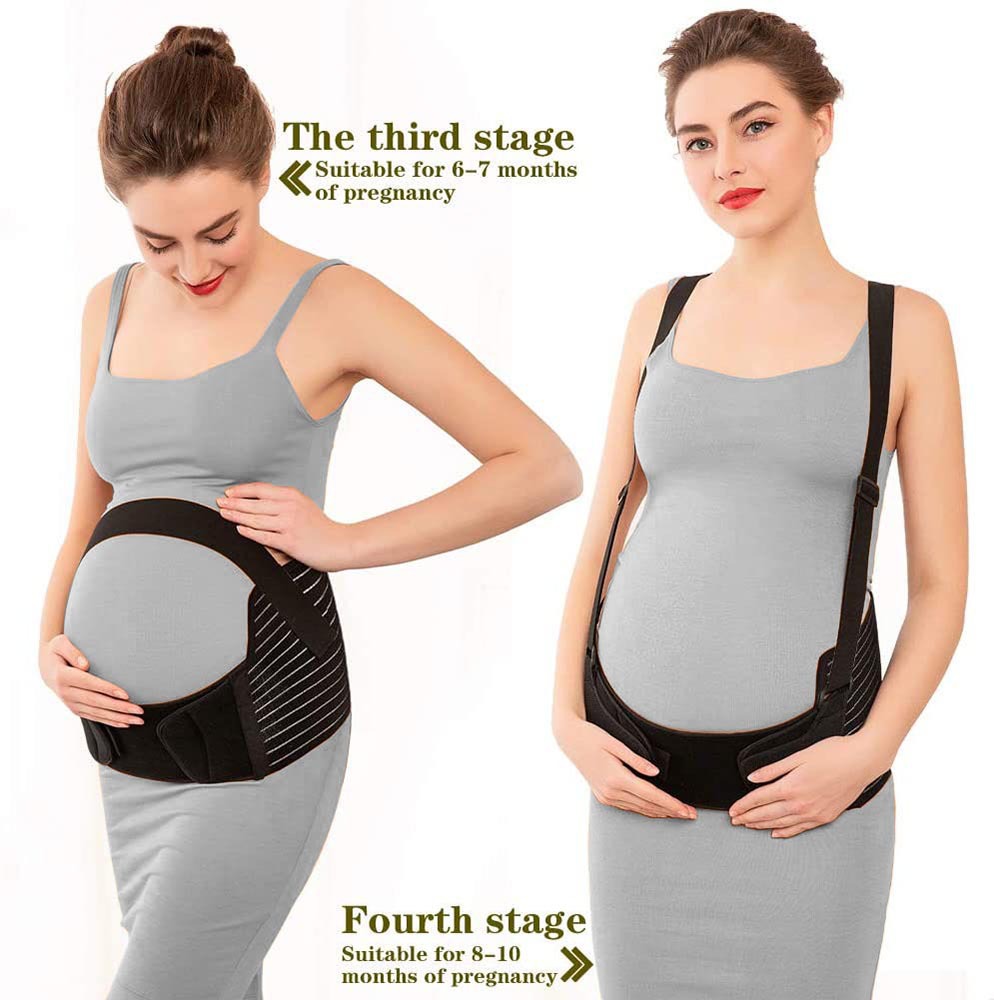 More Reason to Love Mommiza!
Washable & Strong Adhere: Our washable super-strong velcro technology is built with stretchable fabric.
Strong Material: Our maternity belt is built with memory steel bones to support your back strongly.
Great Support: It's designed to help relieve your back pain, especially when working or walking.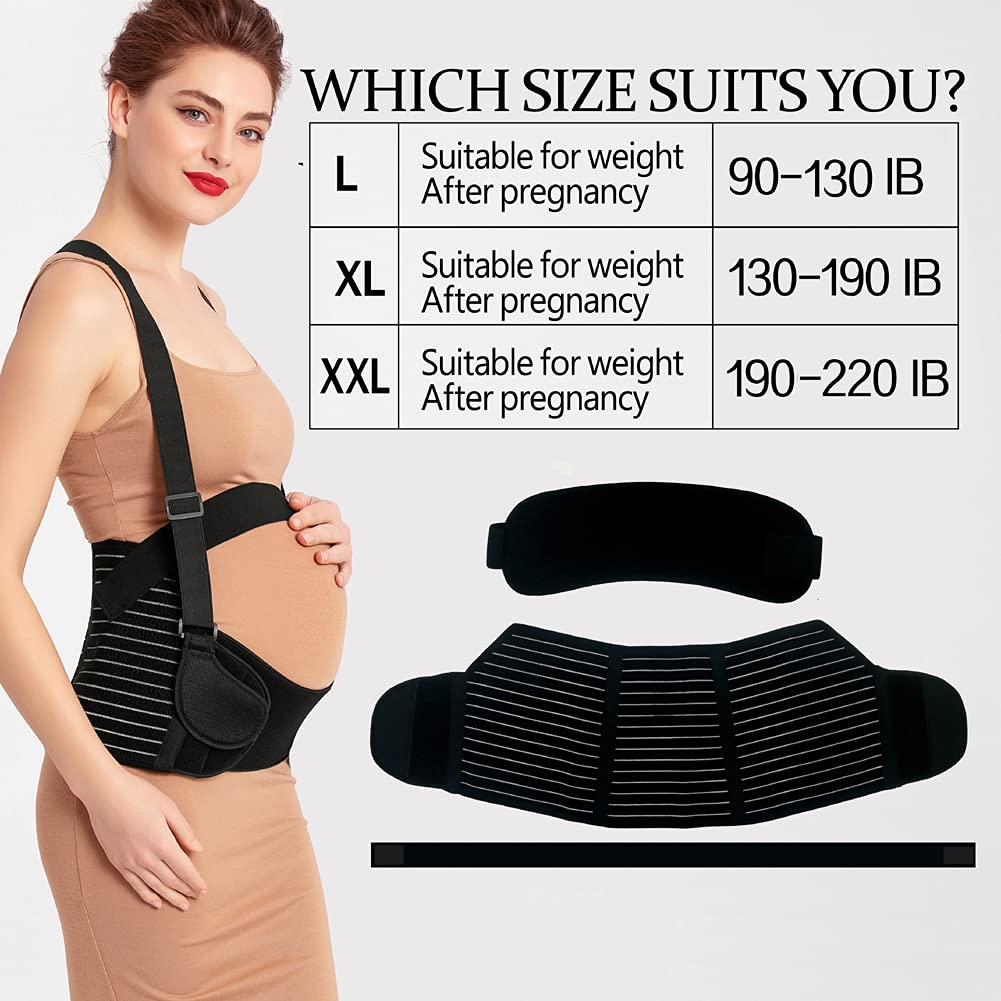 Package Include: