As the name states, a floor lamp is a standing device placed on the ground for additional lighting and decor in homes. LivoShire LED Floor Lamp gives an illusion of vertical space with elevated lights that is great for tiny homes, rooms, and commercial spaces. As it emits RGB light, it also provides an excellent aesthetic for minimalist and straightforward spaces, which is the trend today.
The lightsaber inspired the LivoShire's LED Floor Lamp design. The stick lamp is like a light source designed to trick the eye. Its extra thin and extremely minimal design meets the expectations of minimalists decorating homes and office suites. While its RGB LED lights create an atmosphere to match any home interior, the color effects make it possible to adjust your lighting preference- may it be a soothing glow or a flashy show.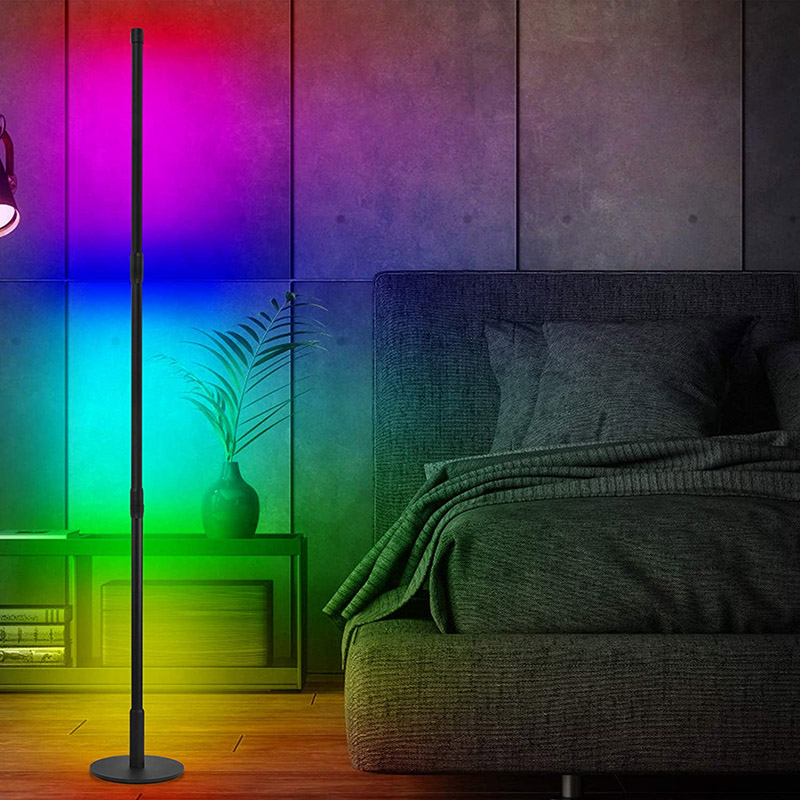 OVER 300 MULTI-COLOR EFFECTS TO IMPRESS YOUR GUEST
Light ranges from the strobe, interval, and flashing effects. There are certainly enough different effects to satisfy your lighting needs, all controlled with the remote control you'll receive with the lamp.
Material: Aluminium – Height: 140cm / 55″ Light: 20W LED + Dimmable – Lamp life: 25,000+ hours Universal Worldwide Adaptor Included – suitable for worldwide use.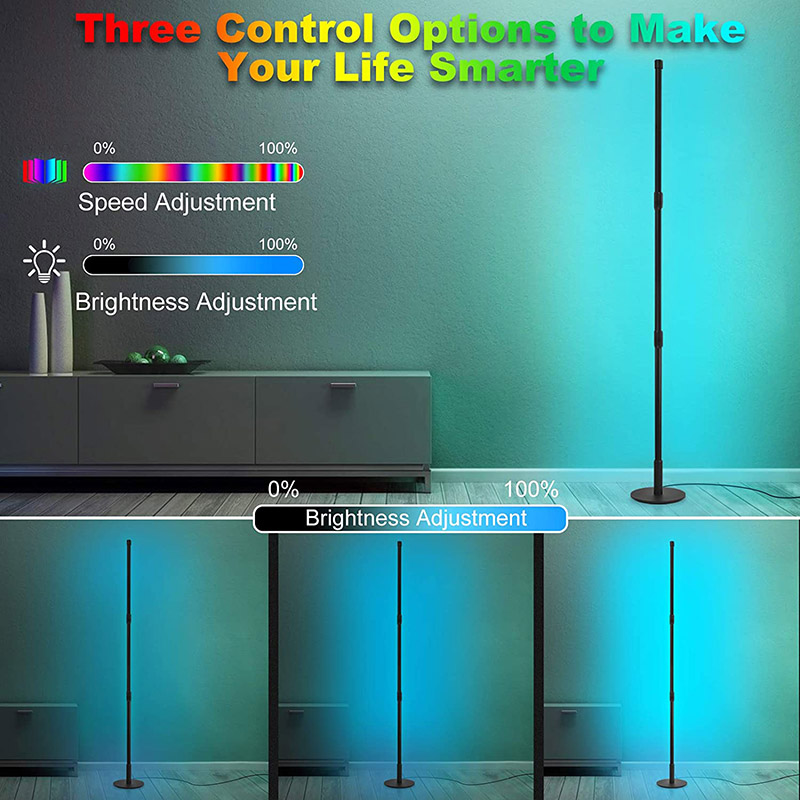 RGB Floor Lamp
LivoShire LED Floor Lamp consists of three lamp tubes, which are easy to use and assemble within 3 minutes. You can choose the height of the product according to your needs. Suitable for living room, bedroom, study room, dining room, kitchen, children's room, commercial places, etc.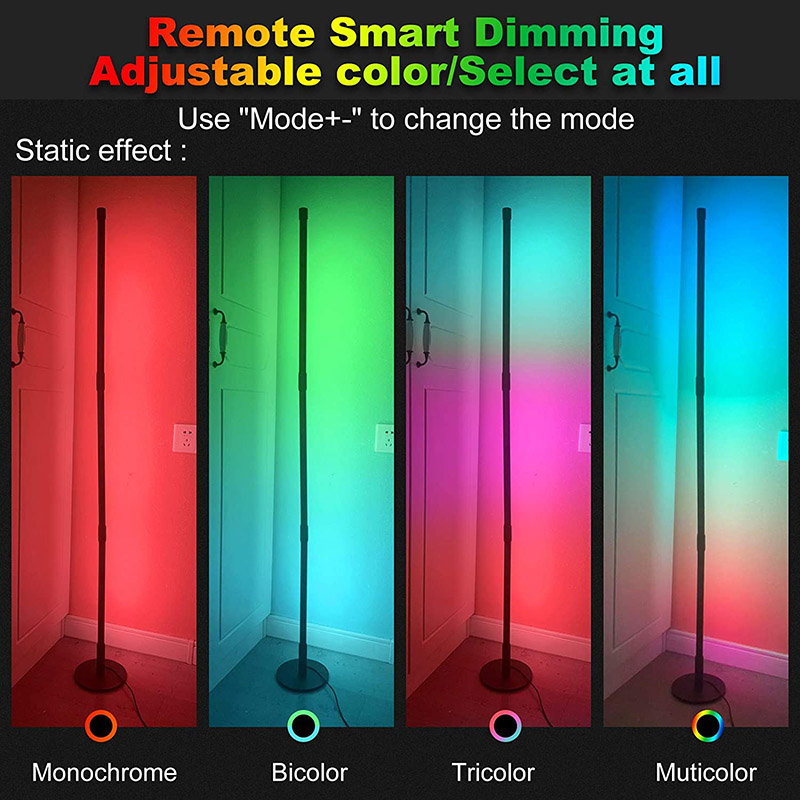 Long Lifespan
The corner standing lamp uses 72-piece high-quality LED chips. The lights combine 16+ million colors and 300+multi color effects. It also comes with durable LED light strips, which produce approximately 25000-50000 hours of illumination. The LED bulbs are above A++ energy saving.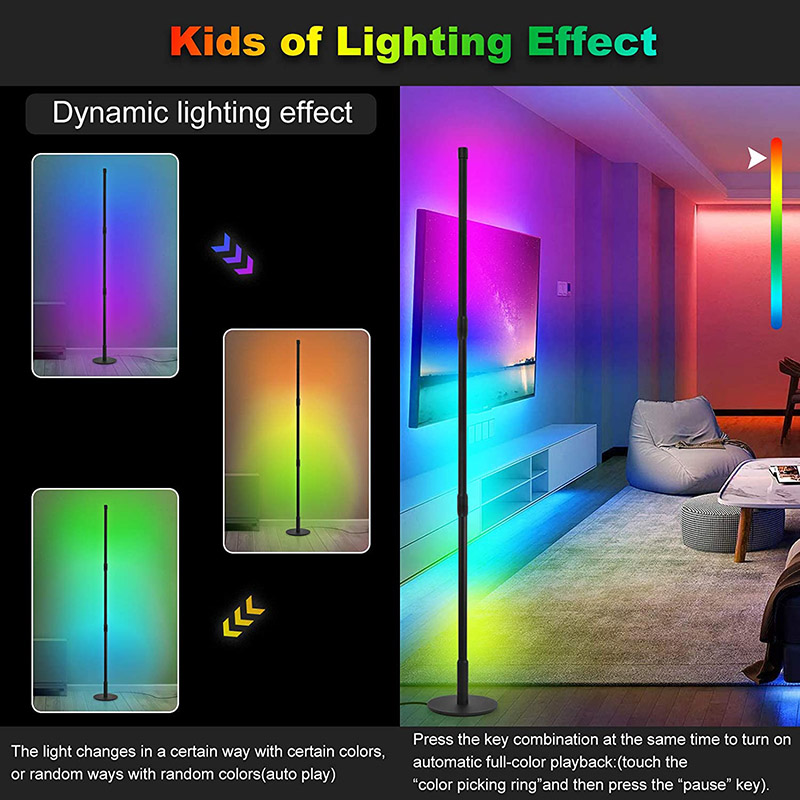 Remote Dimmable
It only consists of RGB color and no white light. The lamps come with ten-speed adjustment and brightness adjustment where you can pick your favorite color, cycle through static colors, or play with dynamic multi-color changing effects. Speed it up, slow it down, make it dim or make it bright – your call with only the use of remote control that can operate a lamp within a 100 ft signal.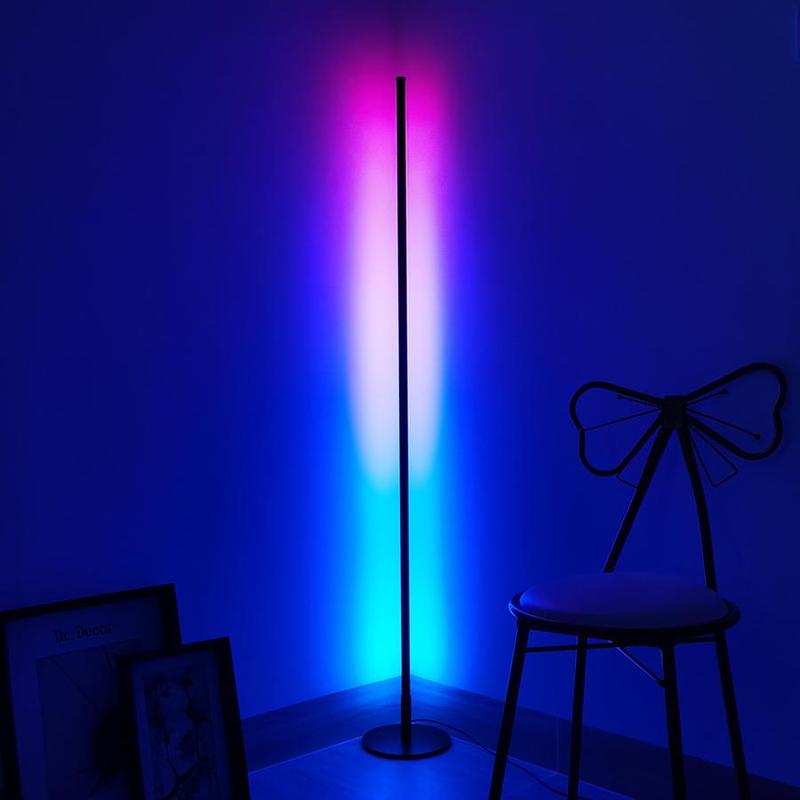 Stable Structure
The Acrylic lampshade base is robust with a stable base; it's not easy to rust and fall over. The lamp's base is a disc, which can be placed in any position – a feature more convenient than traditional triangular bases.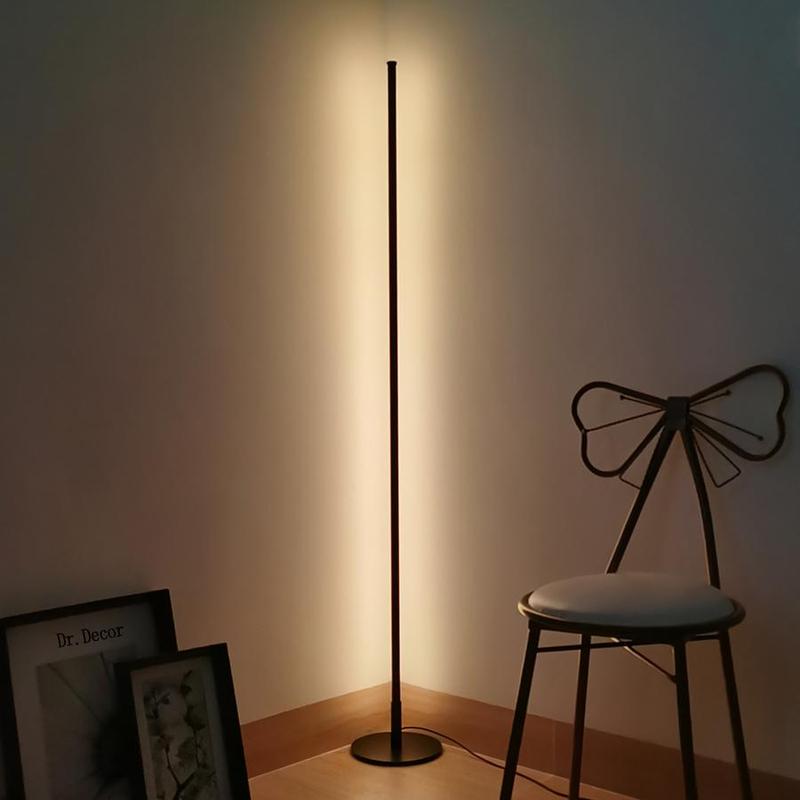 Please Note
When you press the power, the light flickers, which is normal. When this happens, please use the remote control to press the power button. When the modern floor lamp has certain LED beads that do not light up, it may just be set to a certain mode.