A
REVOLUTIONARY FEEDING SYSTEM

! IF YOU HAVE A BUSY BACKYARD FULL OF HUNGRY HUMMERS, THIS

HANGING HUMMINGBIRD FEEDER TUBE

IS THE

PERFECT SOLUTION

.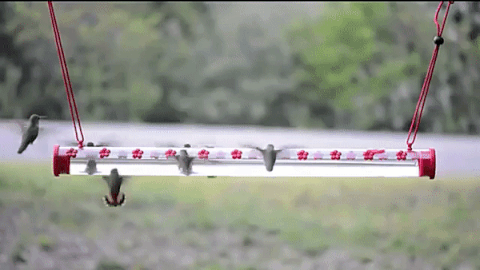 Attract more hummingbirds to your yard with just one feeder—thanks to the unique design of this Little Hummies Hummingbird Feeder. The hummerbar provides a long, flute-like shape that hangs horizontally, providing hummingbirds access to its 22 flower-shaped feeding ports.
Why Choose Little Hummies?
It comes in a clear, shatter-proof plastic reservoir that makes feeding and monitoring easy.

Easy to fill, clean, and maintain

Feature 3 different sizes for your varying needs

Feeds several hummingbirds at once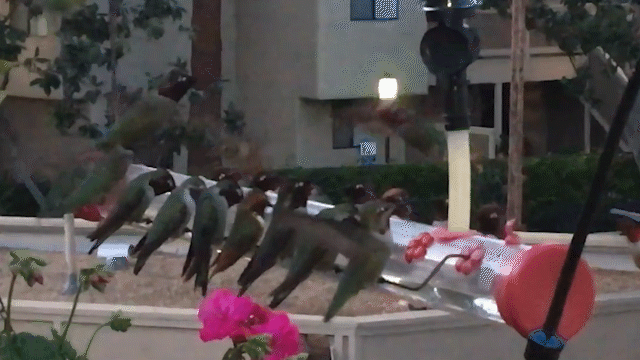 Easy to Hang & Fill
The installation of this horizontal hummingbird feeder is simple. All you need to do is hang it via a hook or under the window using a metal bracket—and that's it! You can enjoy observing your hummingbirds in just two easy steps with Little Hummies.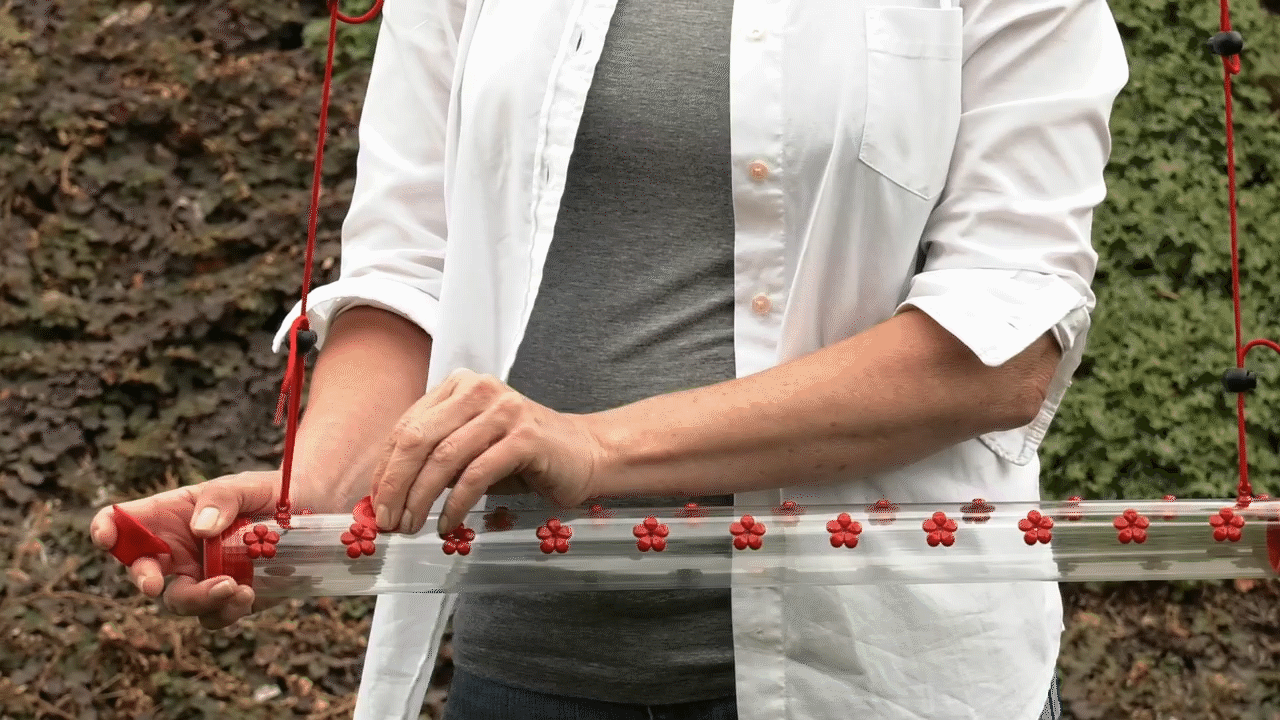 TAKE NOTE: Make sure that the hummerbar is level, then fill halfway with your choice of nectar using the small funnel provided. When finished, insert the rubber stopper back into the hole on the top of the feeder, and wait for hungry hummingbirds to arrive.
Provides a 360-degree View for Hummingbirds:
One of the most notable benefits of our Little Hummies Hummingbird Feeder is the horizontal orientation. This design provides hummingbirds with a 360-degree view of their environment while they feed. This aligns with their natural instinct to check for danger. Their view is impeded with traditional vertical feeders, and hummingbirds need to check for danger more frequently. This horizontal style prevents them from having to stop feeding to make sure they are safe.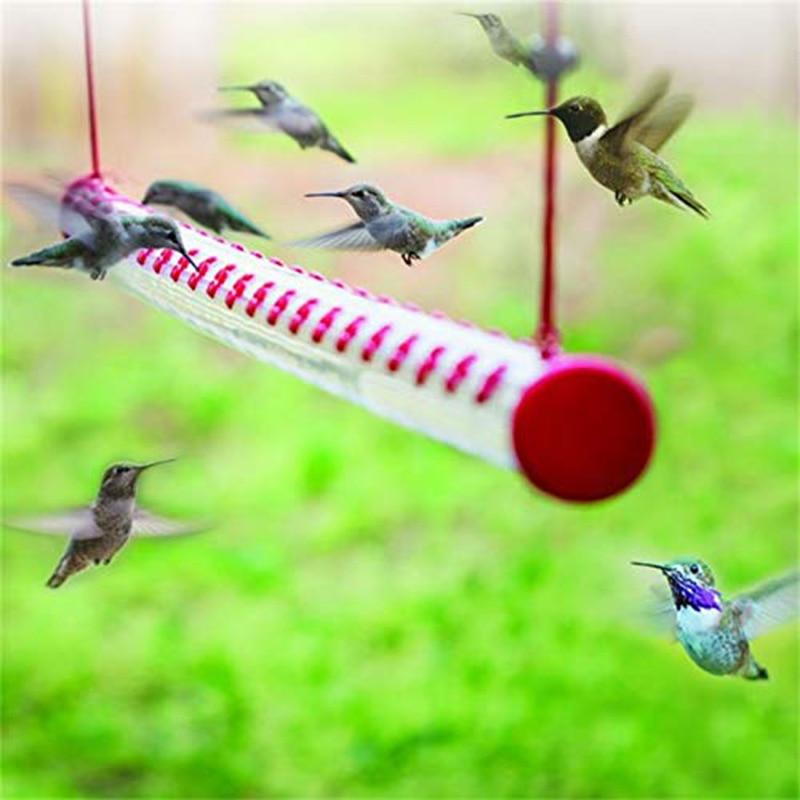 More Benefits
#1. Feeds Several at Once: With its welcoming banquet, the Little Hummies can feed up to 24 hummingbirds at a time.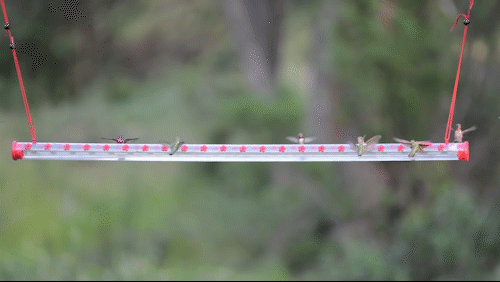 #2. Just the Right Size: The Little Hummies come in 3 available sizes. It measures about 30cm/11.81inch, 40cm/15.75inch, and 50cm/19.69inch, feeds more birds, and makes your yard full of vitality.
#3. Transparent and Practical: With our transparent design, you can see how much food is left inside and then make a timely refill. This feature enables you to save up on spending too much money on nectars all the time.
#4. Easy to Clean: Made of high-quality plastic, this bird feeder is durable and easy to clean.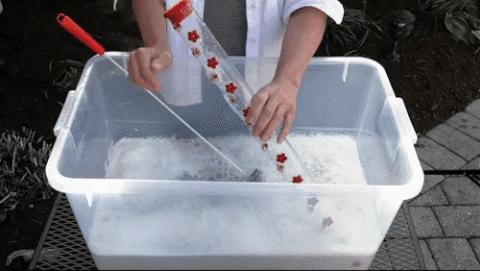 Specifications:
Name: Hanging Hummingbird Feeder 

Material: plastic

Size: about 30cm/40cm/50cm
Packing List: