Level Up Your Cooking Technique, Lessen Kitchen Chores with LiteCuts!
Whether you're a beginner or a casual cook, when it comes to mixing, baking, and cooking meals, precision is essential. You get to secure the number or amount of ingredients to put and follow your favorite recipes to the T. So for all your measurement needs; there's only one name to choose: LiteCuts!
LiteCuts Digital Kitchen Scale is a simple yet effective kitchen equipment that could make your life easier in the kitchen. It is one of the highly reviewed kitchen scales with hundreds or even thousands of positive reviews from people worldwide. There's a balance of providing overtop features yet keeping the design simplistic and easy to use. So regardless if you're looking after what you eat or perfecting a certain recipe, the LiteCuts Digital Kitchen Scale will deliver the most accurate measurement every time.
Features :
Stainless Steel Bowl
The LiteCuts Digital Kitchen Scale is designed with a high-quality stainless steel mixing bowl that combines measure, mix, and pour all in one to save you time and energy in preparing ingredients and kitchen chores, respectively. This type of kitchen scale cuts down the limitation of weighing ingredients since it's capable of measuring powders, leafy greens, meats, and so on, compared to regular scales.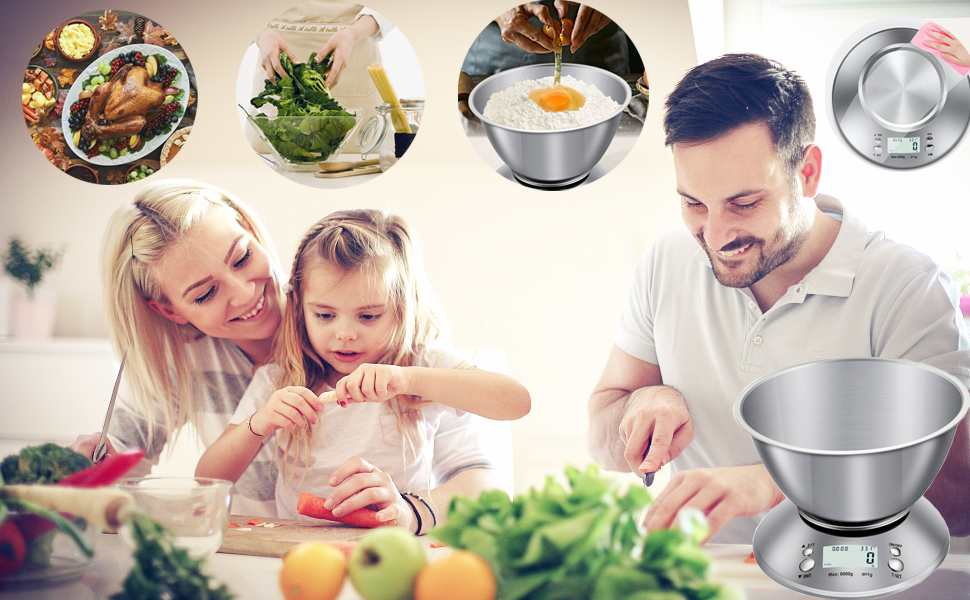 Multiple Units
To ensure you can use the LiteCuts Digital Kitchen Scale to bake, mix, and cook more recipes, we've designed the device to accommodate more units of measurement, such as grams, ounces, pounds, and kilograms. The overall scale capacity of the LiteCuts Digital Kitchen Scale is 11lb/5kg, and the division is 0.1oz/1g.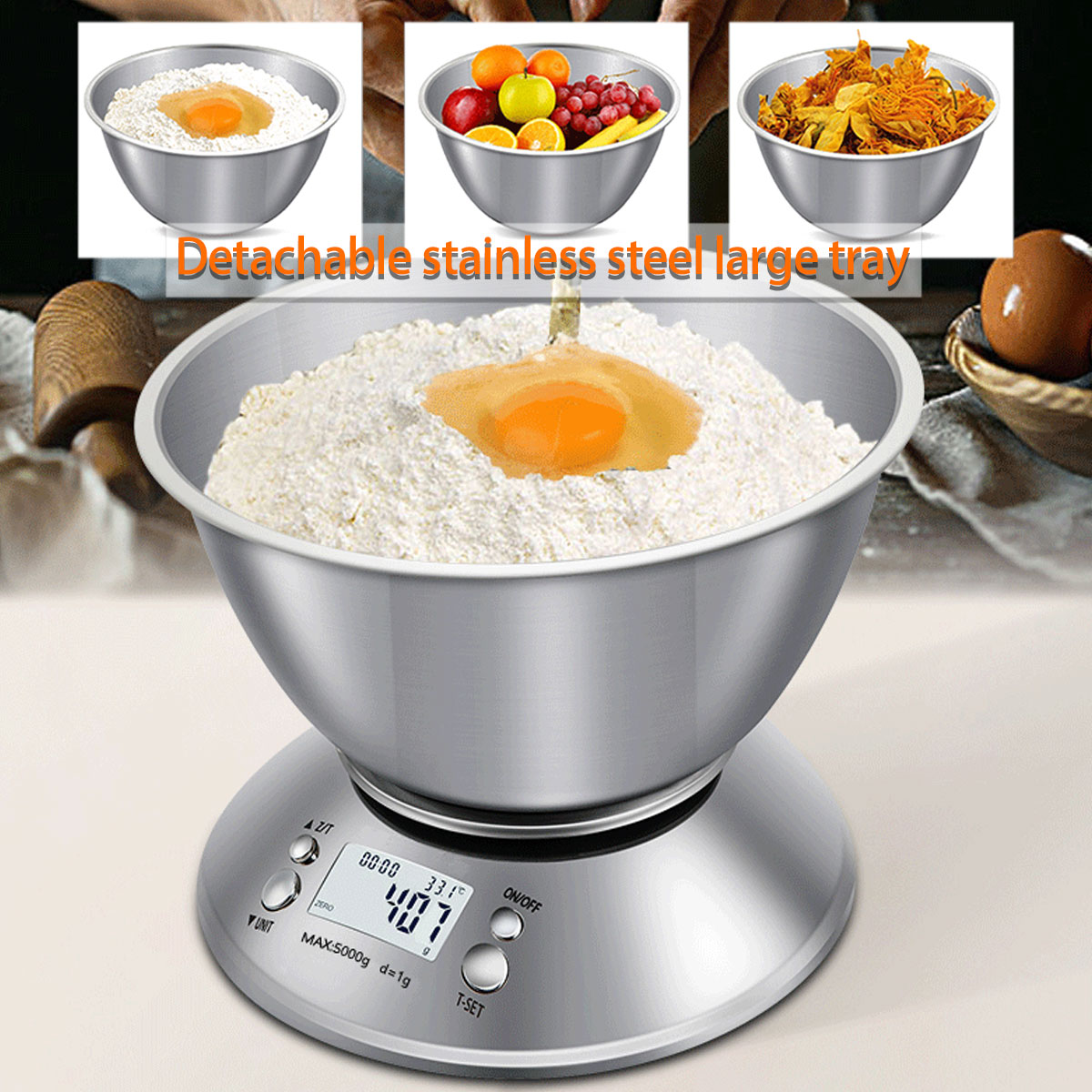 Clear LCD and User-Friendly
When it comes to cooking or baking, everything should be clear and precise. With such, the LiteCuts Digital Kitchen Scale comes with a large LCD with a white backlight to easily read measurements in dim light. We believe putting things in a more simplistic matter contributes to avoiding mistakes, especially baking your favorite cakes and cookies.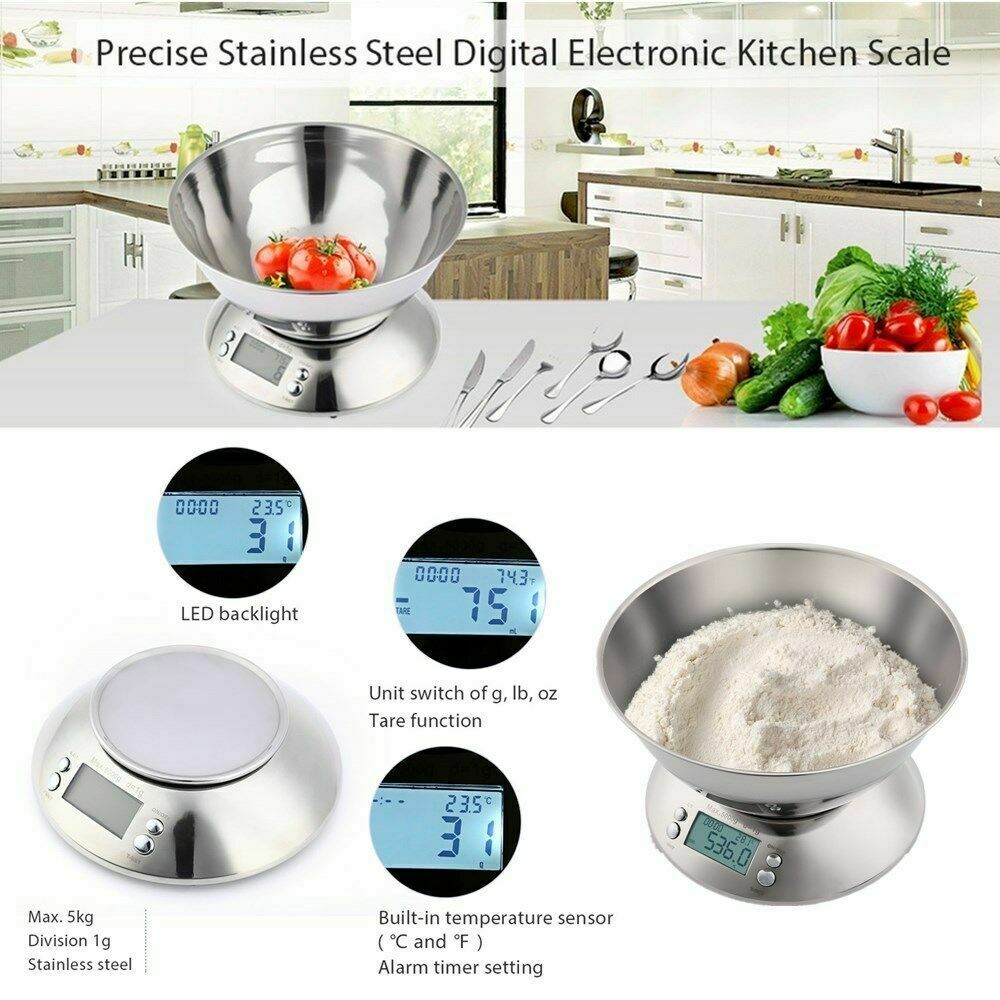 Accurate Operation
We're very proud of LiteCuts' measurement accuracy. Built with the latest version of sensor technology, the scale offers incredible accuracy in weighing various ingredients. It weighs up to 11lbs/5kgs with a division of 0.1oz/1.0g. It has a 2″ large LCD screen with a bright backlight, pretty much easy to read even in dim light.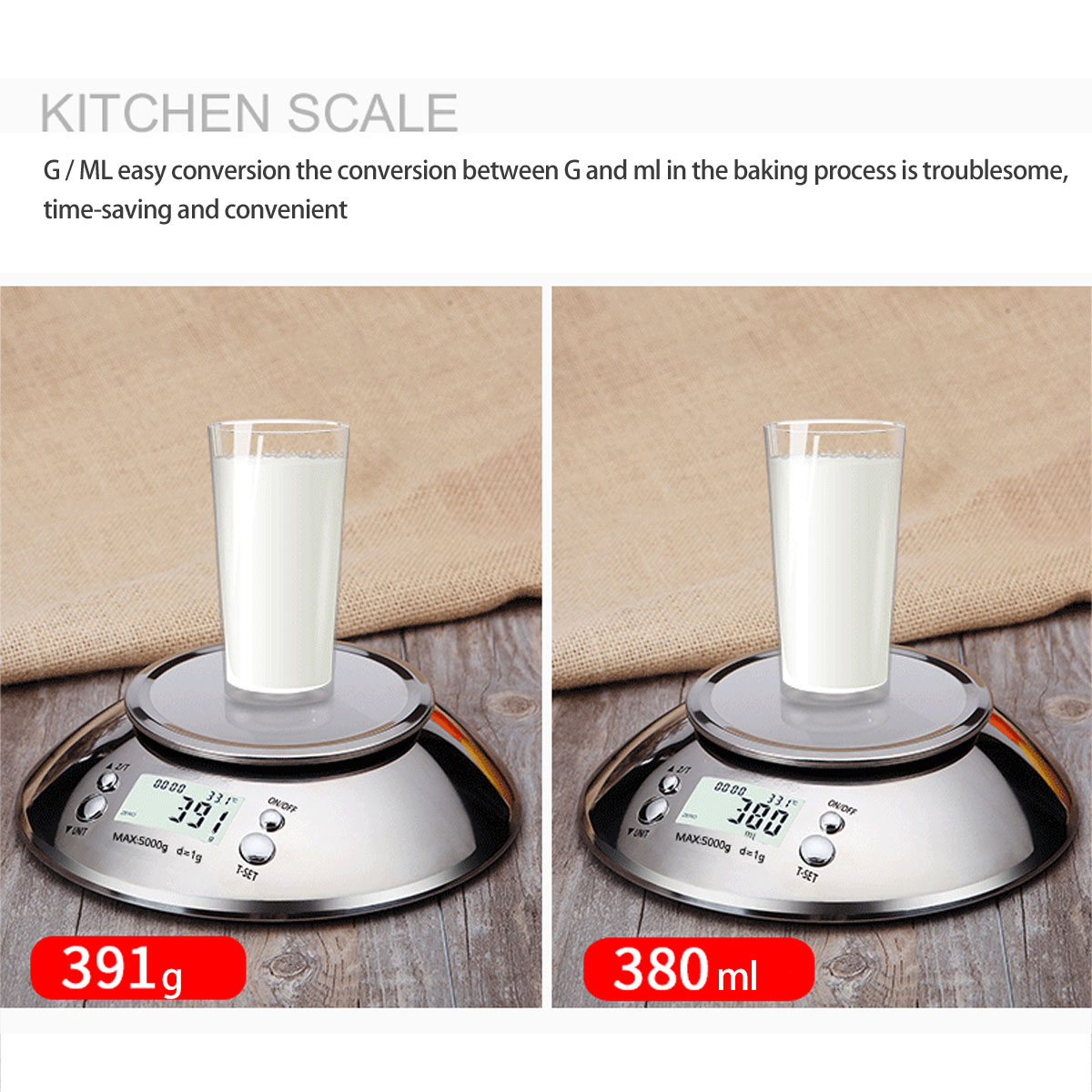 Built-in Timer
The scale has a built-in timer that counts down from any time up to 99 minutes and 59 seconds. An alarm signals short beeps 60 times when the time is up, and it's loud enough to be heard from a faraway place. This feature is perfect for those preparations that require setting, like doughs and such. All you need to do to activate the timer is press the "T-SET" button to set, start, and stop the timer and press the up/down button (same button as Z/T and UNIT) to adjust the time.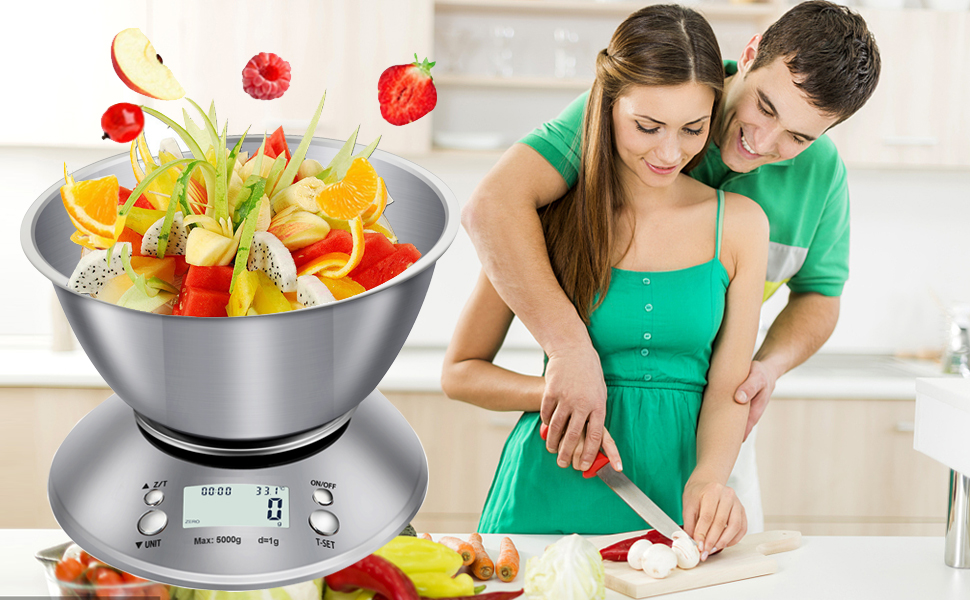 Zero/Tare
With this scale, you can measure the first ingredient then without emptying the bowl. This contributes significantly to cutting down your preparation time, which is beneficial for working moms and dads who are always on the go. All you need to do is press the button Z/T, and the scale will automatically zero out so you can continue weighing your next ingredients.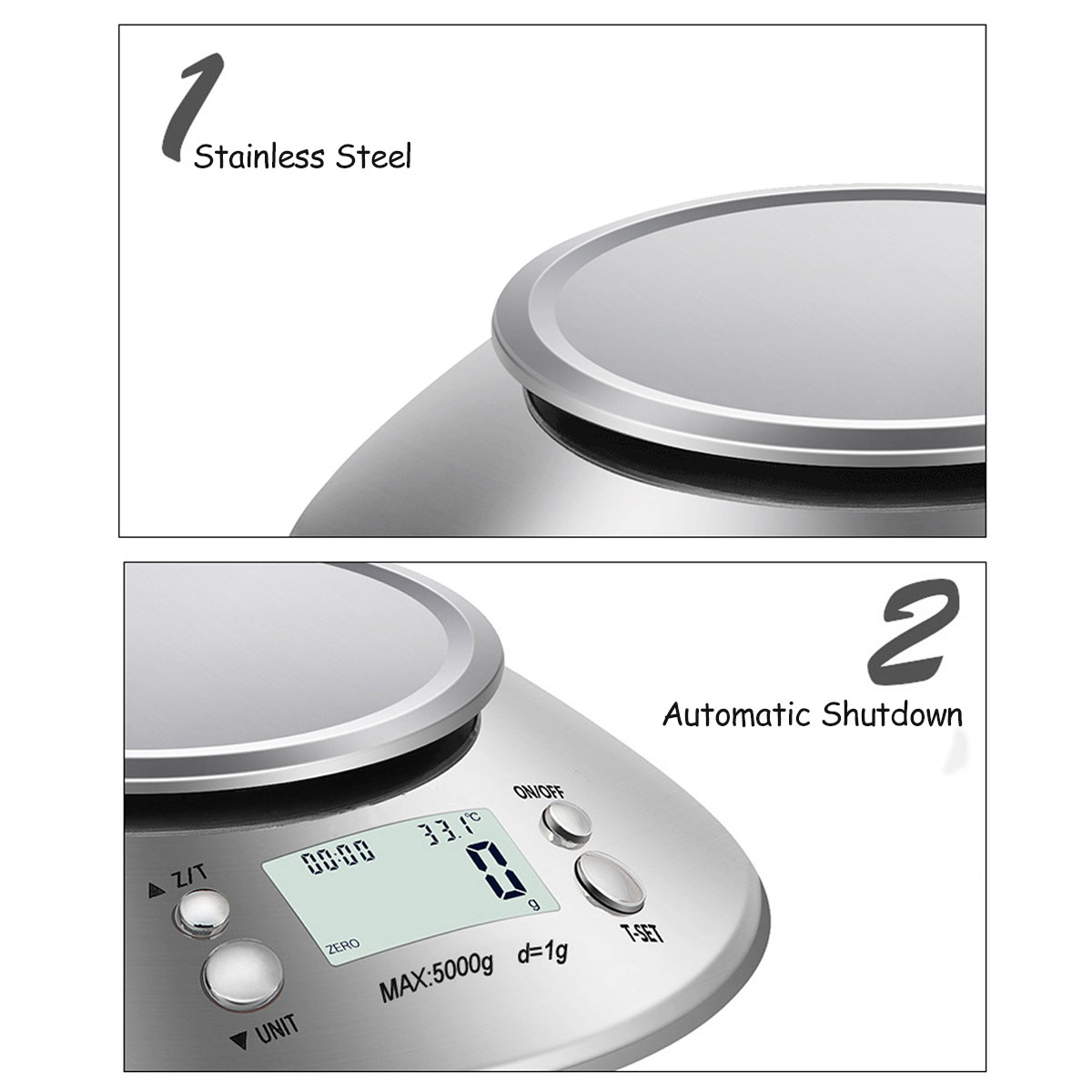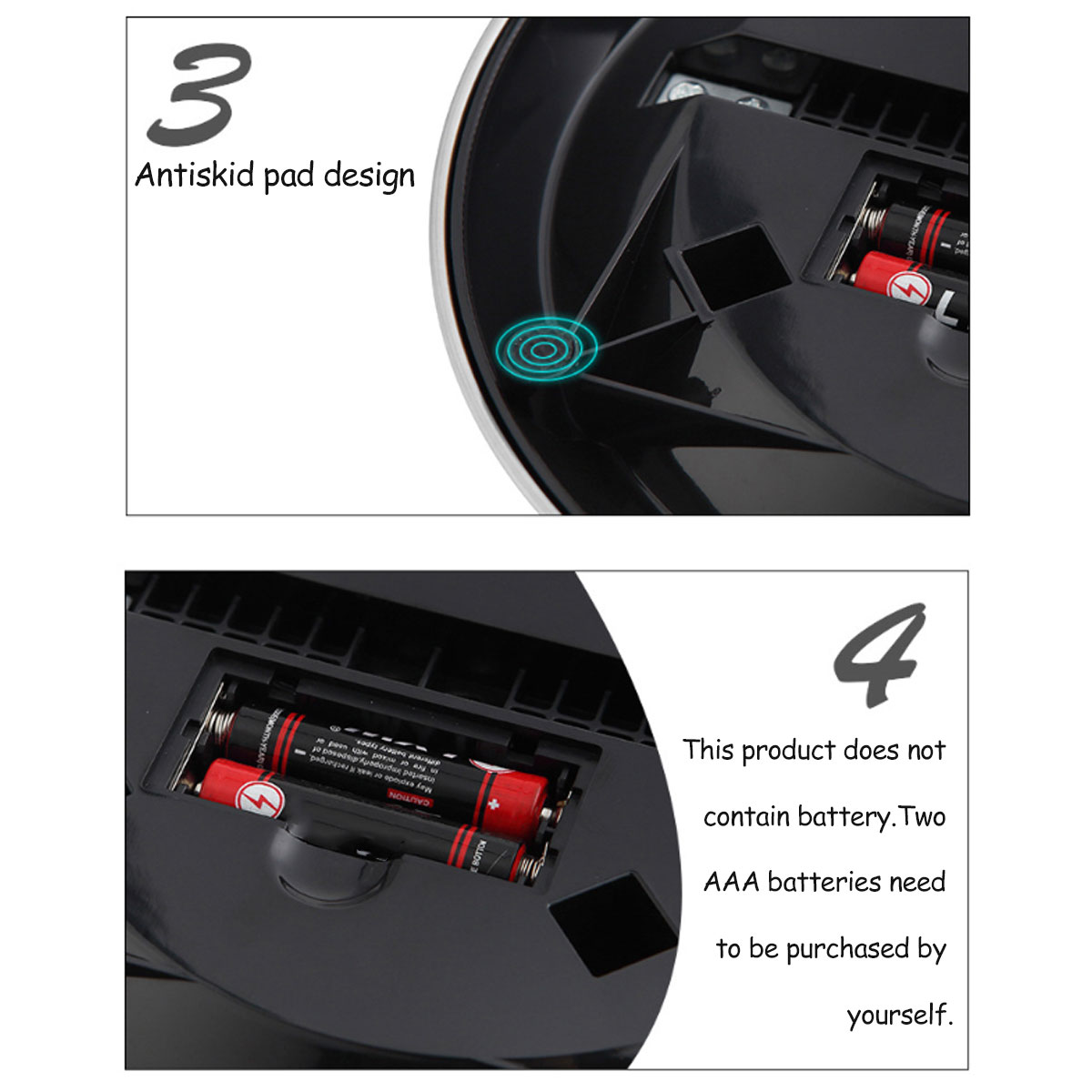 Specifications :
Material: Stainless Steel Bowl
Dimensions: 20*15cm/7.87*5.91″
Package Includes: