Features of JetPurifier
 High concentration of negaitive ions: Equipped with negative ion module to release high concentration of negative ions. Achieve fresh air, capture dust, and enjoy freshness. Purifiy fresh air.
 360° air circulation & 3D purification all around: Adopt 360° surround air inlet and outlet system to flow; Purify indoor air and create a large indoor air circulation.
 High precision monitor & One key to start the purification mode, monitor Smart display. Air quality and automaticlly adjust the purification gear Three-color light reflects air quality.HD display Speed/battery level at a glance: Real-time display of speed and power, the effect is visible. Comfort you at any time.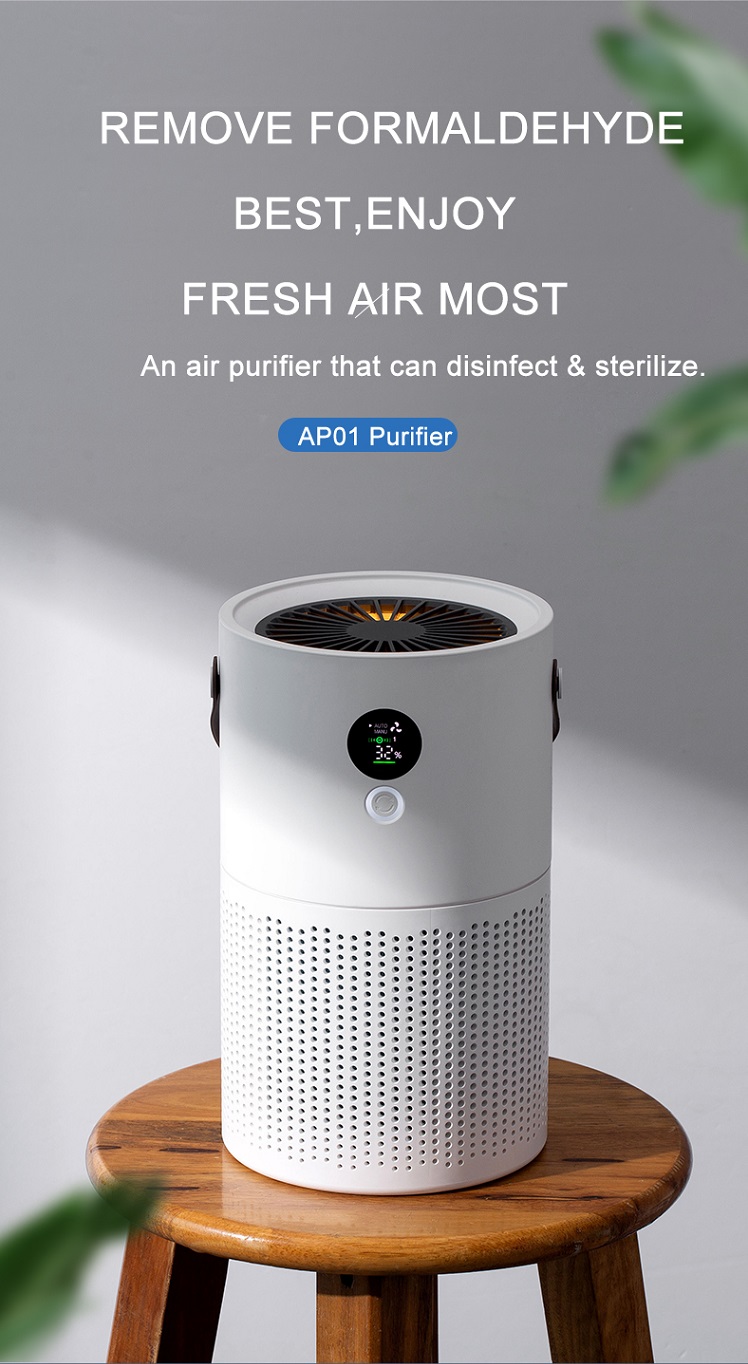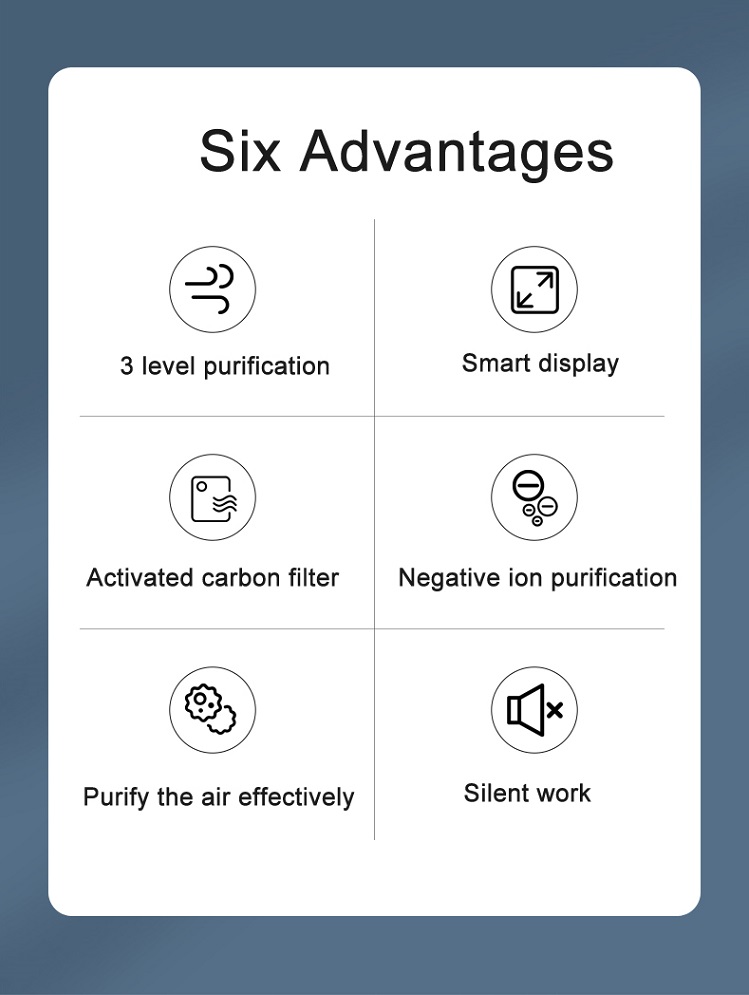 Portable
Just plug it into the USB port of the car, it can purify the air inside the car and prevent static electricity and dust, thereby alleviating the nose and throat dry. You can use it for business trips and travel.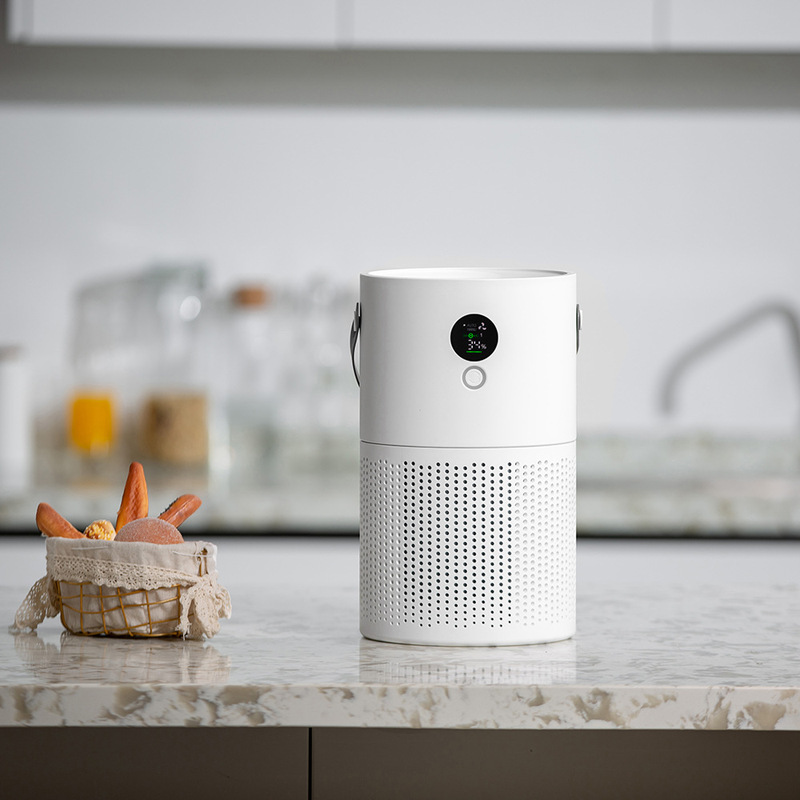 Silent
Low noise version air purifier to make sure you enjoy a high quality sleeping. It's small size and modern design make it easy to fit in any small areas or rooms, yet powerful enough to deliver cleaned air.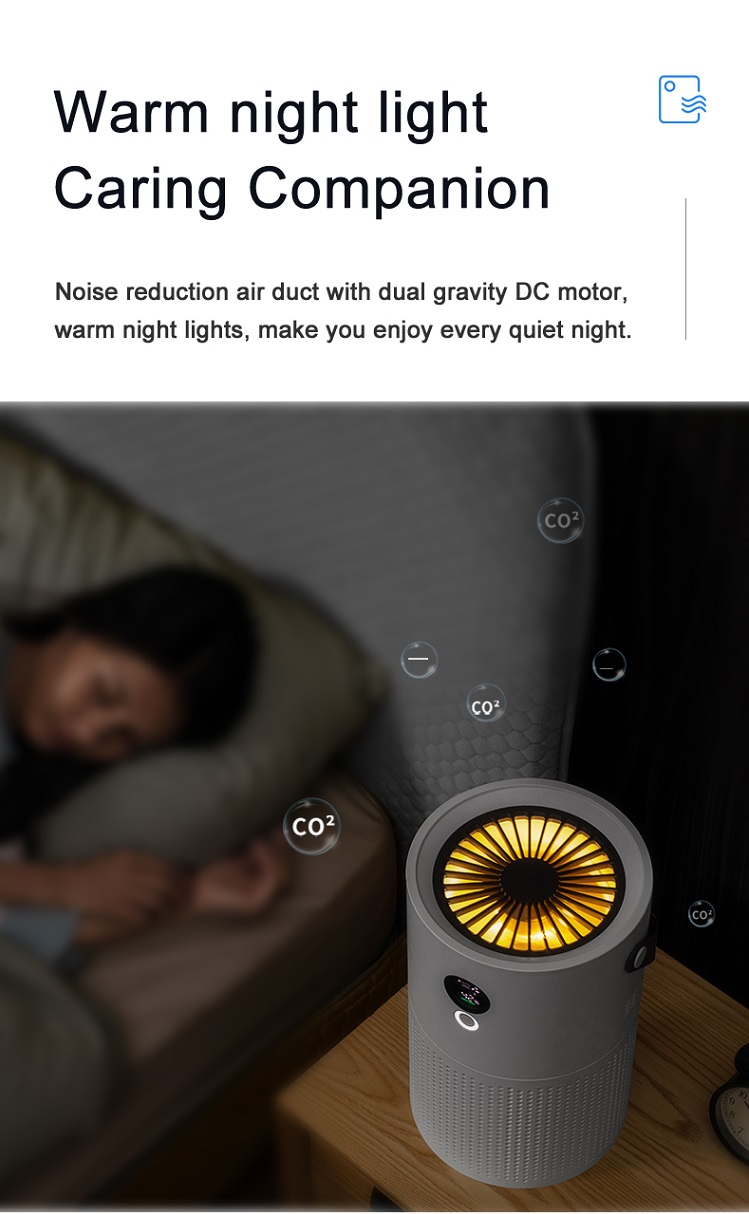 The non-slip bottom can be stably placed on the table or humidified in the car
The atomized water molecules can purify the air, suitable for living room, bedroom, study and office. Easy to Use: Additional USB port, including car charger, or only powered by laptop, mobile power or wall socket connected via USB cable, very convenient to use in your car or office/room desk.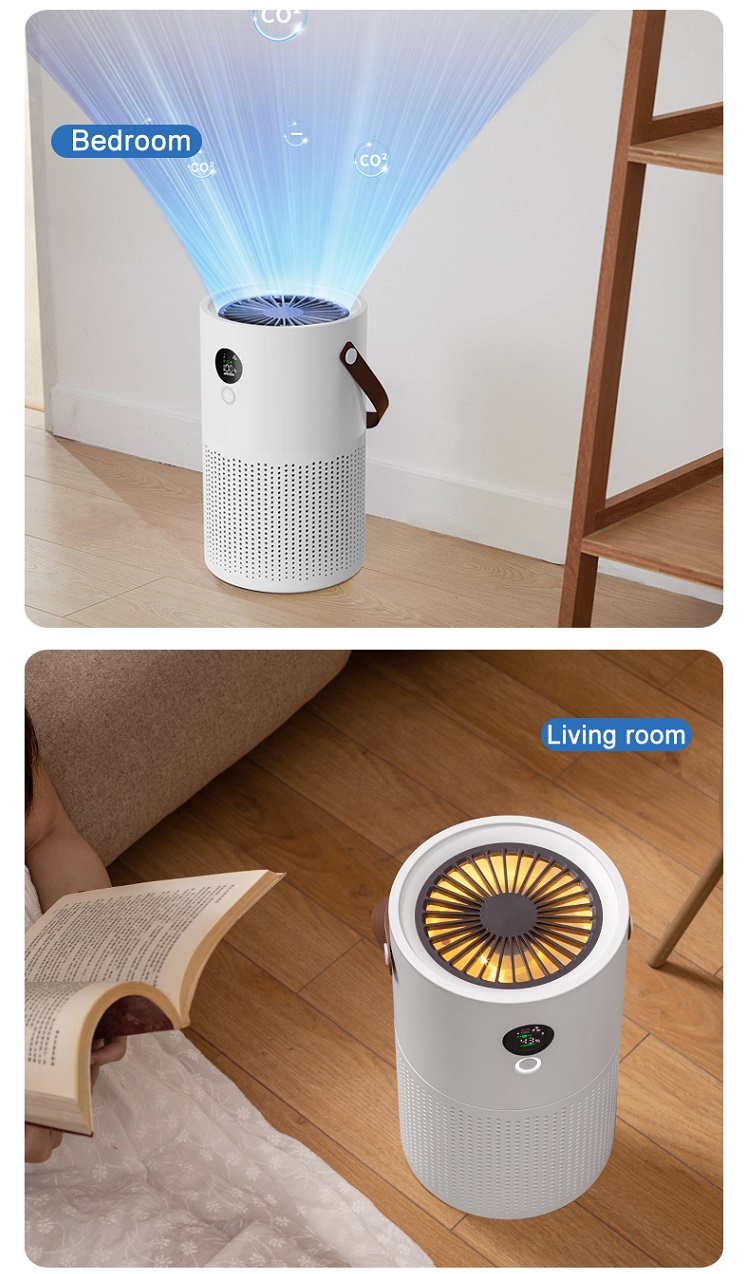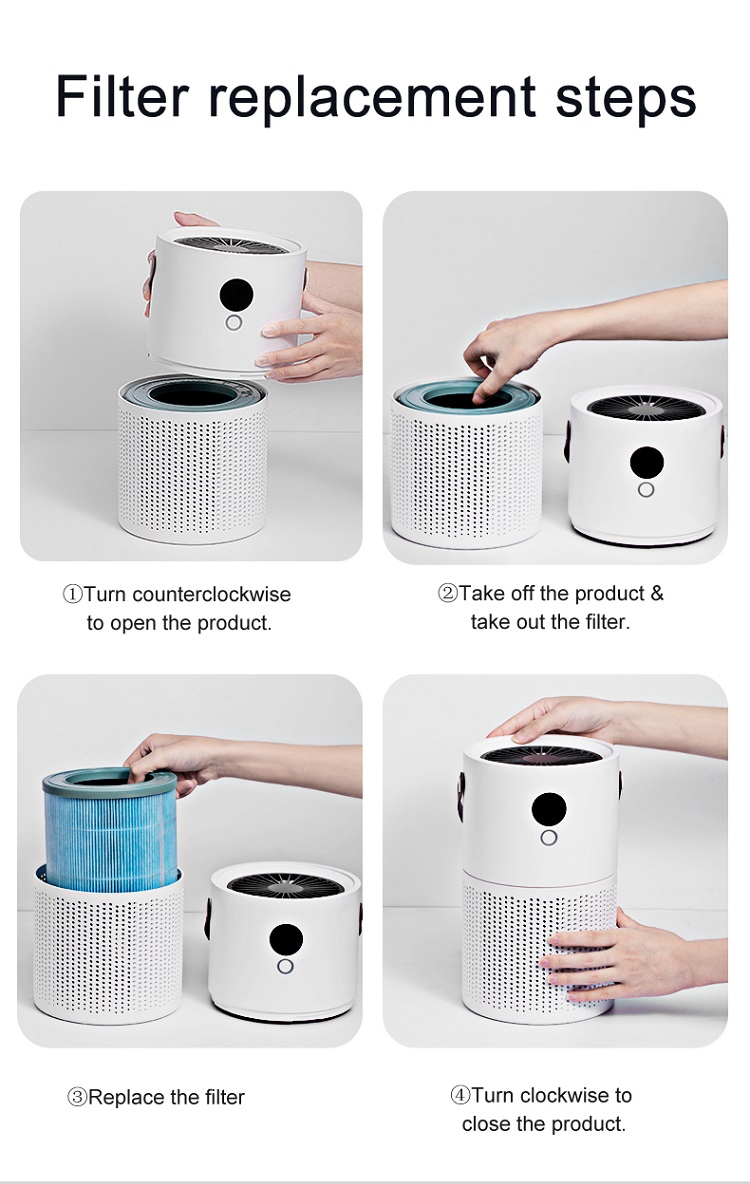 Details
 Product Name :AP01 Air Purifier
 Model No.:GXZ-AP01
Material:ABS/Filter/PCBA
Product Size:160x160x268mm
 Product N.W/G.W :1.25kg
 Input Voltage:DC5.0V/1500mA
Battery Capacity:10000mA
Working Power:37W
 Fan working power:1st speed /1.7W;2nd speed/3.5W;3rd speed/5W
 Anion concentration:8×10⁶PCS/cm³(distance the emitter from 100cm test)
Fan working current:1st speed/450mA;2nd speed/910mA;3rd speed/1300mA(±10%)
Packing
1 x Humidifier
1 x USB cable
1 x Instruction manual
1 x Filter
1 x Qualified certificate
Note
Please allow slight 1-3 cm difference due to manual measurement,thanks for your understanding ! (1 inch = 2.54 cm)
Attention plz: If your body is fat, we suggest choosing a larger size, thanks and wish nice day !