Multifunctional Food Processor from Kozby Home
Kozby Home is equipped with 4 stainless steel blades with 2 processing modes that can chop, grind various ingredients, such as onions, meat, ham, garlic, onion, small herbs, with ease and precision. This Multifunctional Food Processor is ideal for big party's food preparation, thanksgiving, or any occasion that requires countless chopping.
Sharp And Efficient
Our Meat Processor comes with real power 350W, which is more efficient and faster than other brands. The 4 stainless steel blades and 4D design allow the upper and lower blades to chop food from every angle of 360 degrees evenly.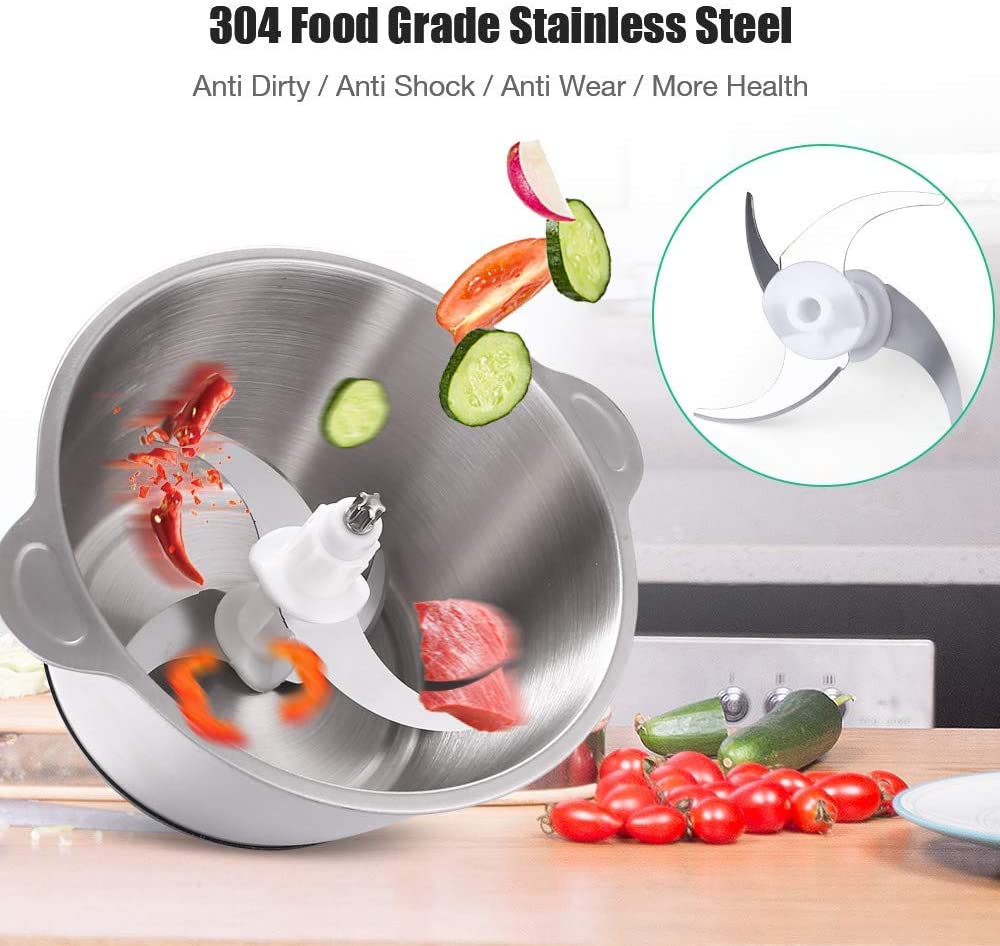 Large Capacity and Durability
Kozby Home Mini Food Processor is equipped with a stainless steel bowl and 2L capacity. Compared with glass bowls, it is stronger, healthier, and shock-proof—ensuring top-notch durability all the time. The joint connection between the blade and the main body is made of stainless steel that provides better support and prevents the blade from breaking off.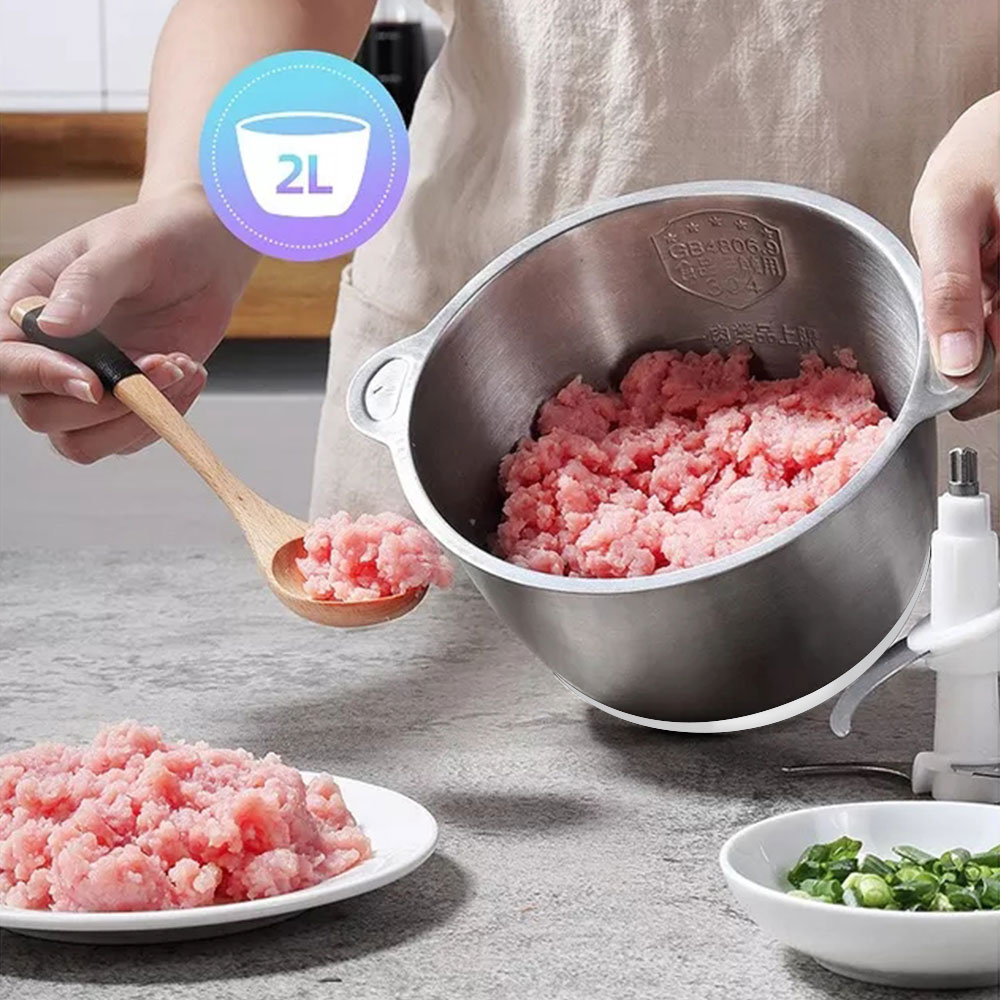 Easy To Clean and User-Friendly Design
The unit can be disassembled, and the accessories are easier to clean. The food processor comes with a non-slip mat to host a stable operation. You can put the bowl on the mat for easy and practical use.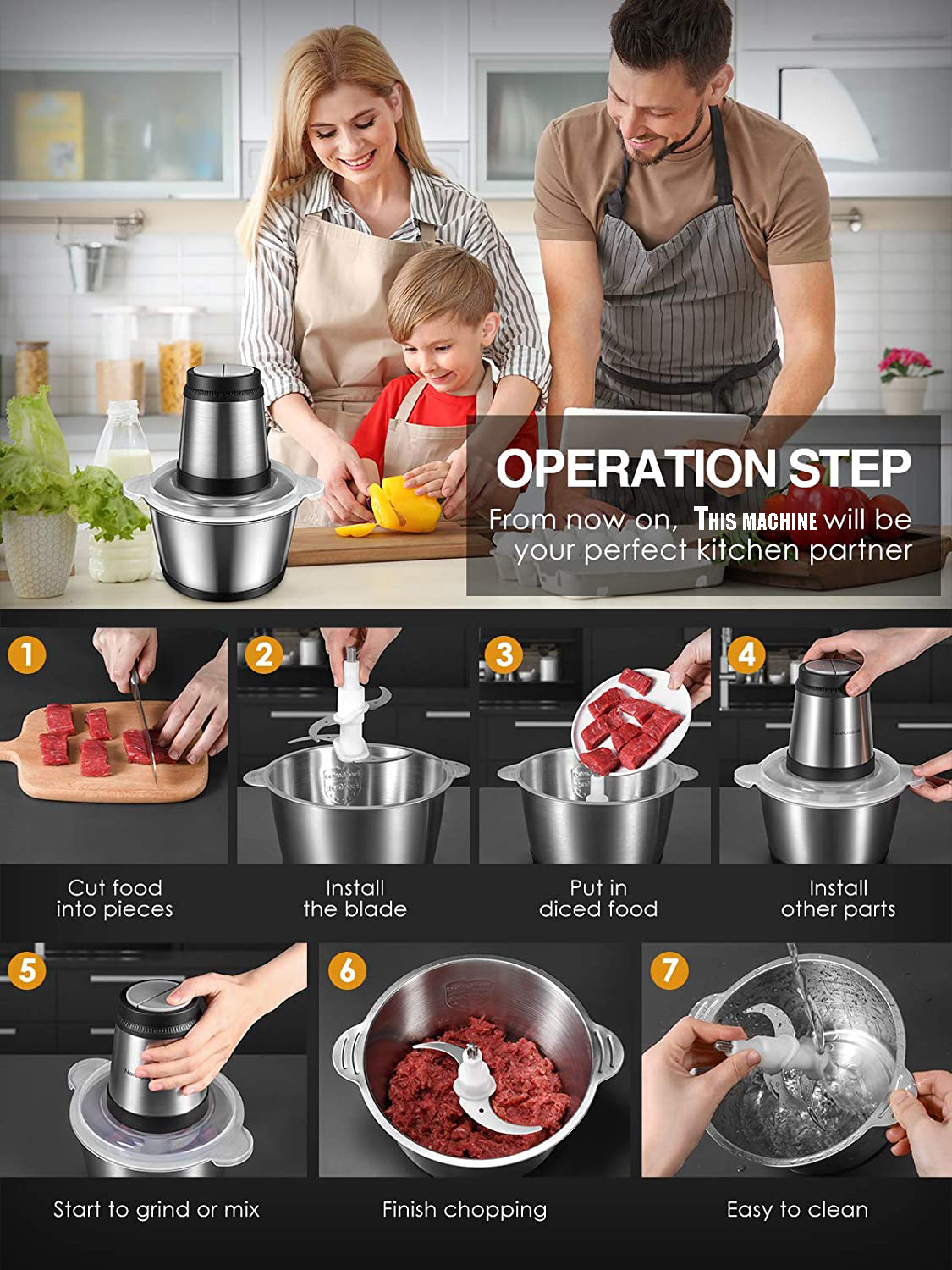 Perfect for Big Occasion
The Kozby Home is the PERFECT partner for moms and dads in every meal preparation. Whether you're planning big parties or small gatherings, our professional food processor will make all the cutting, grinding, and mixing easier and faster. The quality design and stable foundation offer a massive difference in ensuring your efficiency in the kitchen. The Kozby Home Food Processor is the best gift you can give to your parents, friends, and grandparents who love to cook!

Multi-functional Food Food Processor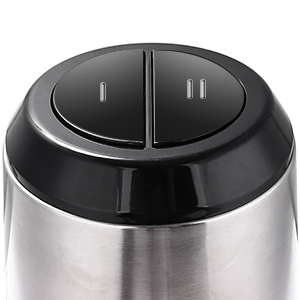 Kozby Home 2 Modes You Can Choose From:
This food grinder is equipped with 4 stainless steel blades and 2 modes to choose from for meat, vegetables, fruits, nuts, etc. These modes are designed to cater to all your meal preparation needs.
Select The "I" Button, Slow Speed.
This speed creates a cleaner cut of your meats and vegetables.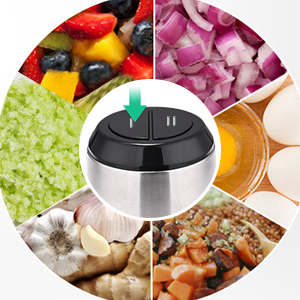 Select The "II" Button, Fast Speed.
This speed is PERFECT for mixing and emulsify ingredients.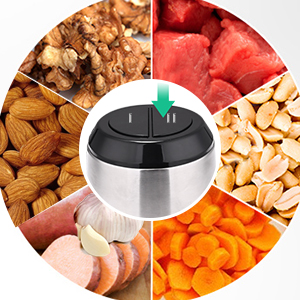 Maintenance Of Kozby Home Food Processor
Please take care to maintain the food processor, DO NOT use it to chop a large piece of ice.
Please DO NOT use a food processor to stir sticky ingredients such as flour or dough.
DO NOT put larger vegetables into the food processor. It should be cut into smaller pieces before putting in.
Specifications: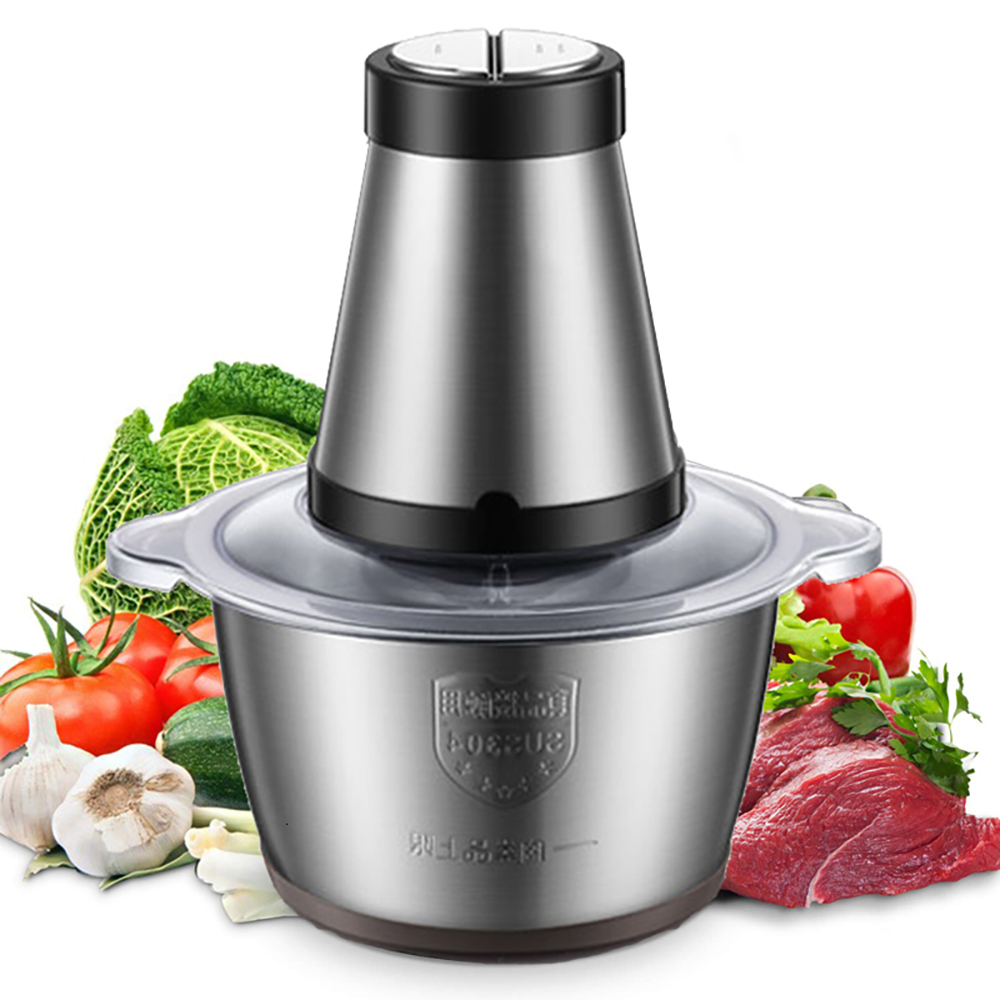 Material: Stainless Steel
Power: 500W
Voltage: 220-240V
Blade: Stainless Steel Double Blade
Speed: High/Low 2 speeds