Say goodbye to coffee gone cold with Kohosh.
Gone are the days of disgusting "gone cold" coffee on your desk while finishing a bunch of paperwork. Our Kohosh Mug Warmer is your go-to coffee companion that ensures you'll enjoy your coffee hot and satisfying all the way through. With intelligent sensors and 3 adjustable heat settings, it'll treat every cup like it's freshly made.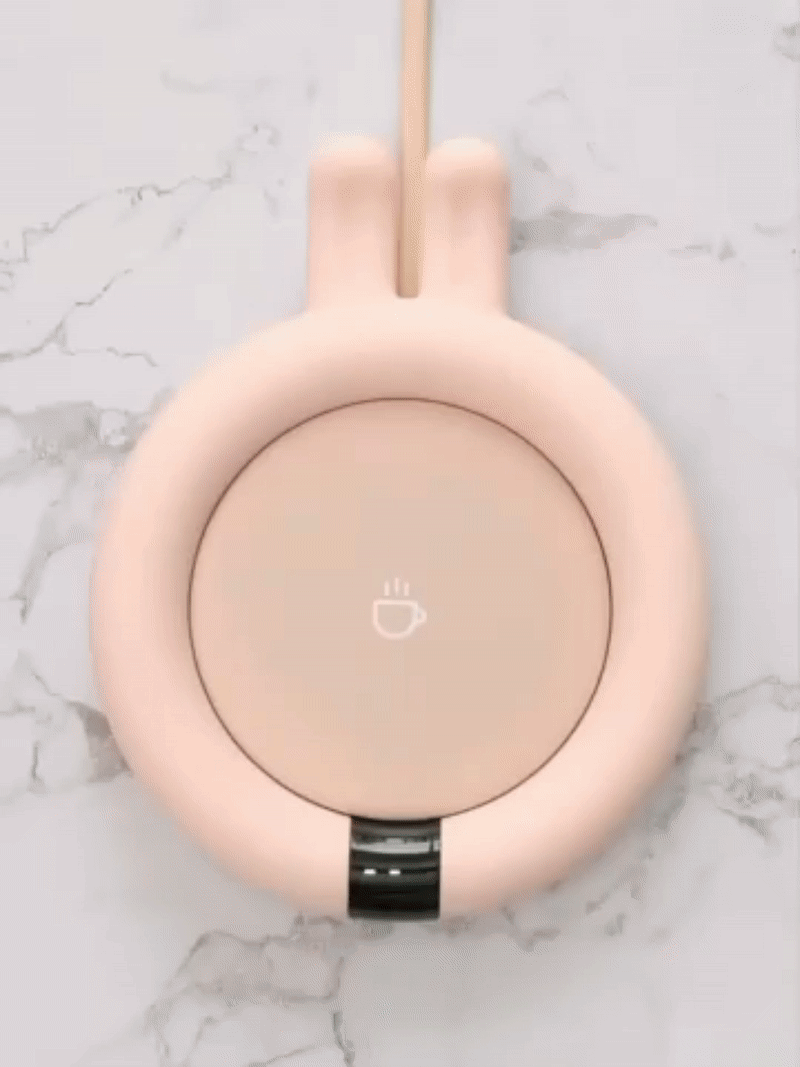 Enjoy your coffee the way you like it—HOT!
Freely set your desired temperature and keep your beverage like that throughout your work or study session. This cup coaster is equipped with an adjustable temperature to meet your personal preference.
The coaster comes with 3 different temperature settings:
131°F or 55°C
149°F or 65°C
167°F or 75°C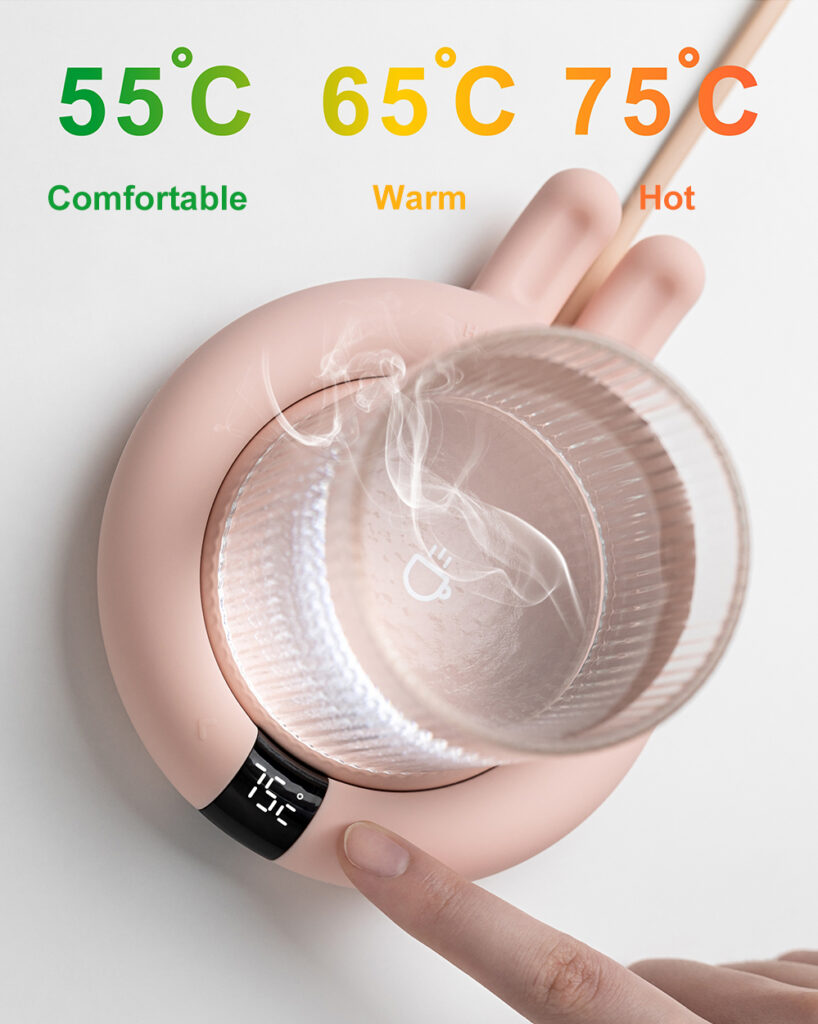 Why choose the Kohosh Mug Warmer?
Wide Usage: This will be your best buddy to help you have your favorite drink at its best temperature.
High-Quality:

It is made up of soft silicone that is durable and has a long-lasting life span.

Portable:

It is made to be small in size, so you can easily slip it into your bag.

Intelligent:

It shuts down regularly for 8 hours, allowing you to have a worry-free feeling all night.

Perfect Dimension:

 12.4*12.4*2.6cm/4.88*4.88*1.02in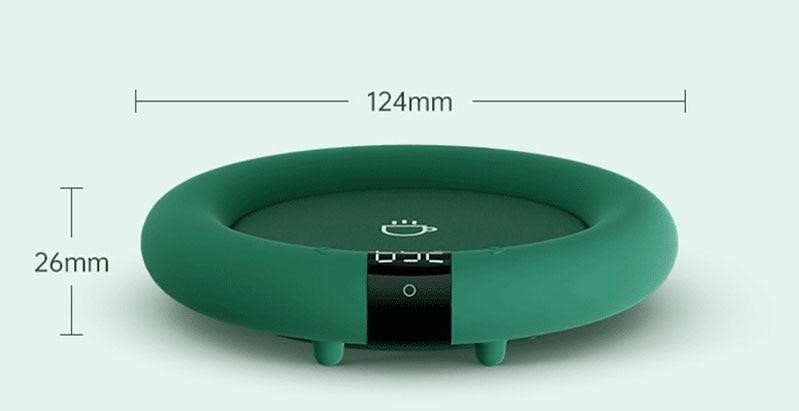 Supports a wide range of cup sizes
With a compatible design with mugs, teapots, cans, baby bottles, and cartons, there is almost nothing you can't heat with this coaster.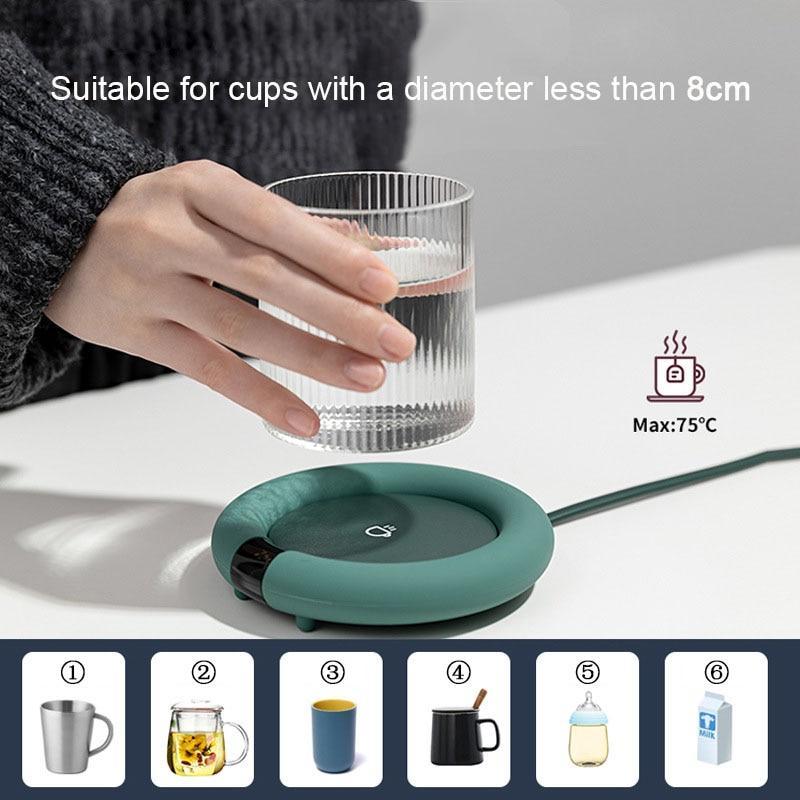 The Kohosh Mug Warmer is also suitable for metal, ceramic, enamel, tile, high-temperature plastic, glassware, etc.—so it's ideal for all your coffee preferences.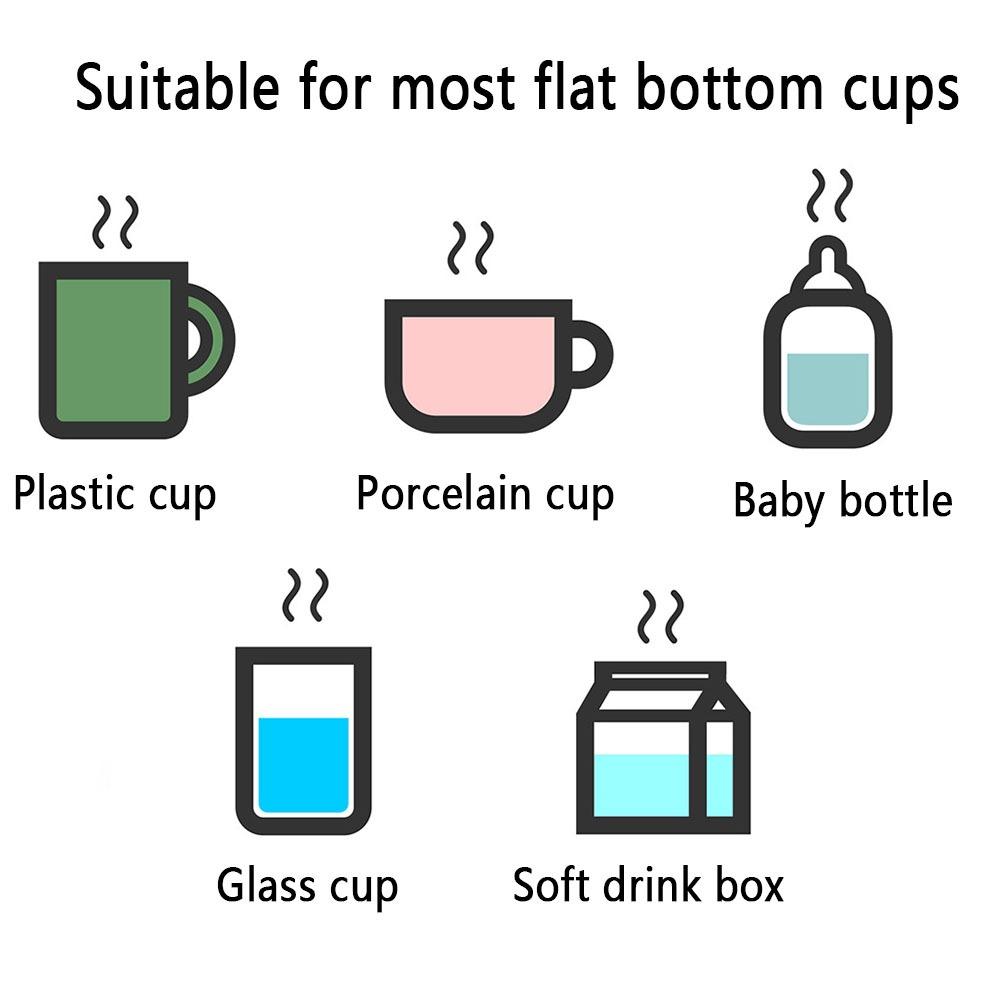 Spill-proof and safe too!
The coaster is also designed to minimize the risk of any slips that might cause the mug to spill. Once you place your cup on the heating pad, it stays secure so that it won't mess up with anything on your desk.
There is a built-in 8-hour automatic shutdown feature for safety purposes that you can utilize if needed. This support is perfect for those long days and nights to finish a boatload of tasks.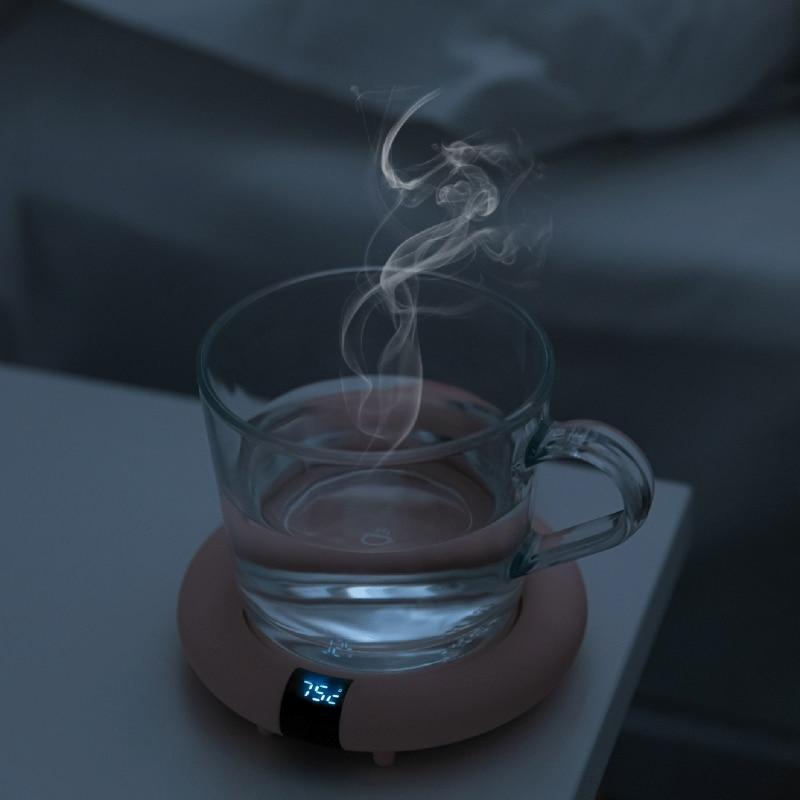 Perfect size, excellent compatibility
The Kohosh comes with a 1.6m (62in) long cord for easy access to any power source.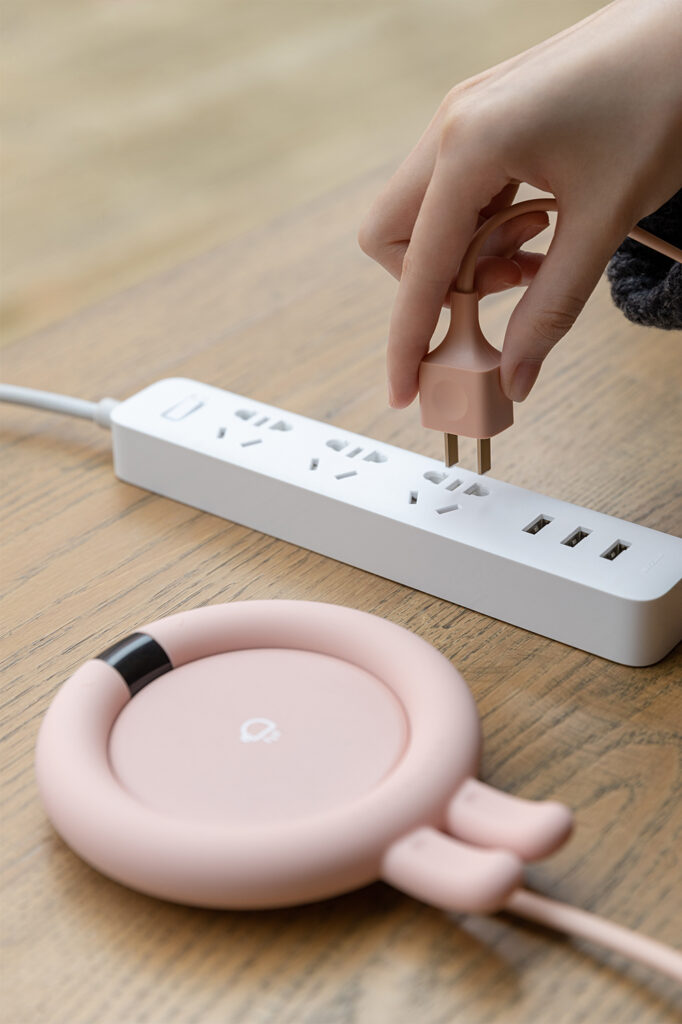 Best gift idea for Winter 2021
Still, looking for the best gift to share this holiday season? If you got an avid coffee drinker in your squad or a family member who talks about teas and coffees all the time, then the Kohosh is the perfect present for them. It's what every coffee enthusiast desires—a good cup of coffee that stays warm and satisfying until the last drop.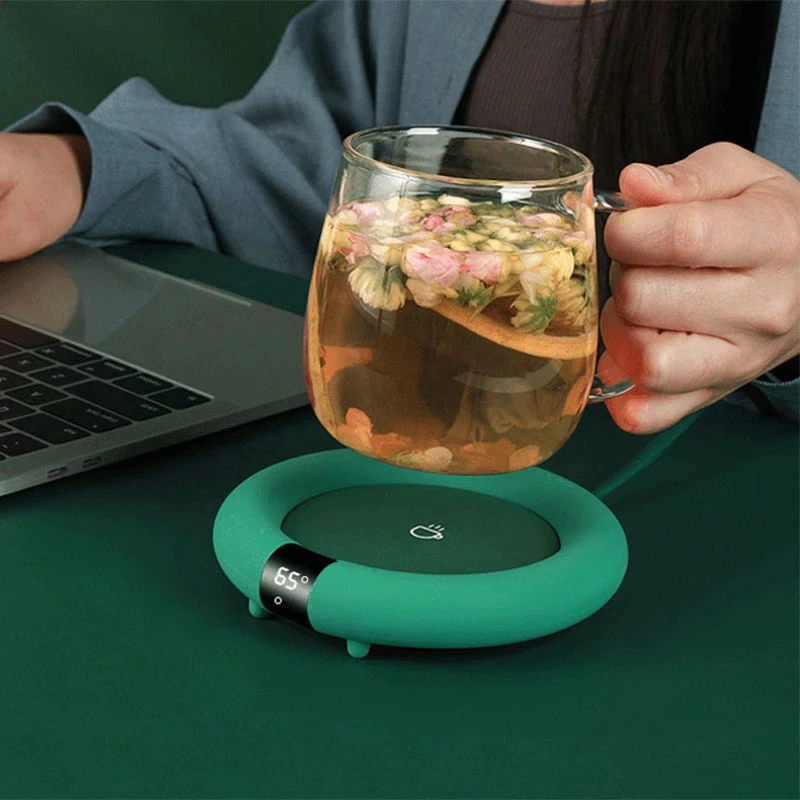 Package Includes:
1 * Mug warmer
1 * Manual