Are you looking for the best salad spinner to help you lessen the time you take in washing, cleaning, and preparing fresh produce? Here at Kitmondo, you can find the ultimate solution and convenient multifunctional salad spinner.
Even when time is tight, you can quickly make a fresh, nutritious salad. In just a couple of minutes, your berries, herbs, and garden greens are clean and dry – it doesn't get easier than this!
So, the next time you make your best salad impression, let Kitmondo do it for you. Because in Kitmondo, flavors are more delightful if you give a whirl!
Specifications:
Name: Multifunctional salad spinner
Type: Colanders & Strainers
Material: Food Grade PP PS
Size: 24.5*24.5*16.5cm
Weight: 300g ( include package)
Capacity: 4000ml
Color: As Shown
Operation Mode: Manual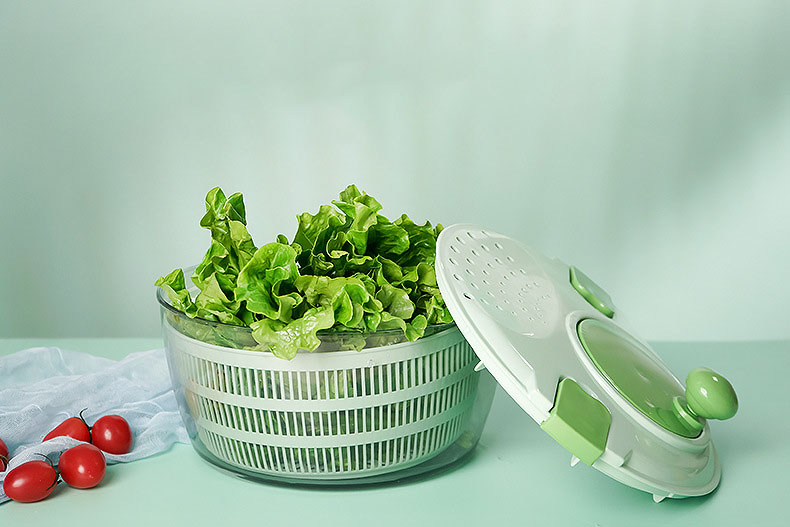 Features:
Convenient Design: Kitmondo is a simple, practical, and stylish kitchen tool. This salad tosser is perfect for ensuring your salad leaves remain crisp and delicious after washing.
Handy Drain-thru Lid: Wind the handle to dry wash the salad. The drier basket can be used as a colander, and the lid features an aperture to allow dressings to be added and mixed with ease.
Safe Design: Take care of your hands and avoid damaging the skin for a long time in the water.
Easy to Use: First, put the vegetables to be washed in the dehydrator. Then close the cover and fill it with water. Next, turn the handle to clean the vegetables easily. After washing the vegetables, pour out the water.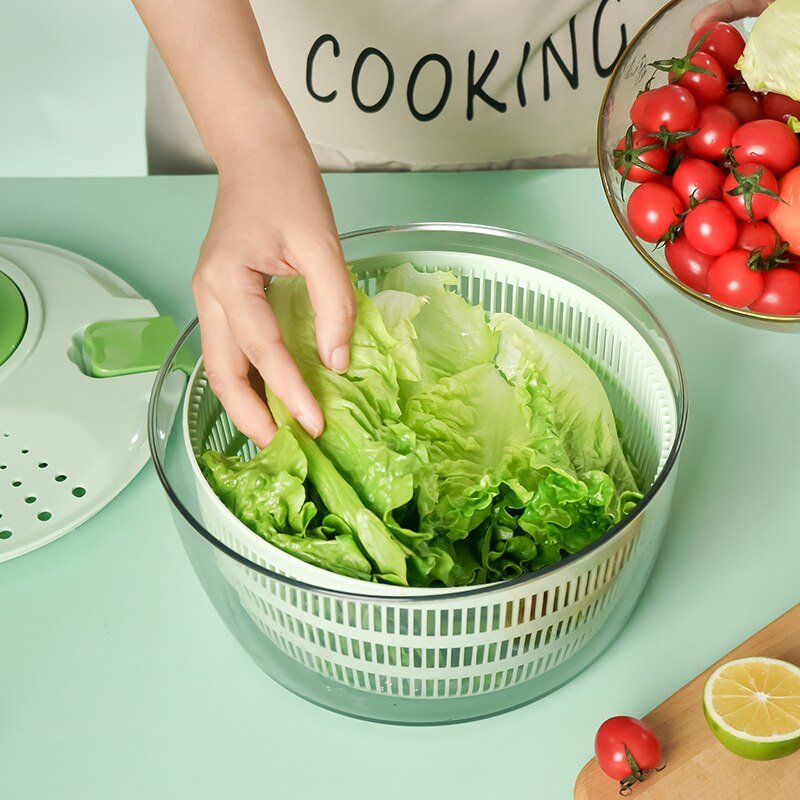 Package Contents: