A Piece of Sugary-fun at Home!
Who doesn't like cotton candy? It's sweet, colorful, inviting, and brings a lot of fun regardless if you're a kid or not. So if the cravings for a nice whirl of soft and mouthwatering cotton candy take place, KinKoto is here to help you fulfill your desires. With KinKoto in your personal space, you can taste beautiful cotton candy flavors in just a snap of the wrist. There's no need to go to carnivals, theme parks, or movie theater to satisfy your cravings. Order KinKoto now and make irresistible cotton candy at home or anywhere you'll go!
Why Choose KinKoto for Your Sweet Tooth Cravings?
With KinKoto, creating your own personal flavored cotton candy is possible. You can experiment with different ingredients to satisfy that sweet tooth of yours. KinKoto is designed to be small and easy to carry so that you can be the sweet maker anywhere—whether it's at home or a party. And if kids are a big part of the guestlist, witness how their hearts jump with joy as you swirl the beautiful fairy floss one at a time.
KinKoto Mini Candy Floss Machine is one of their bags of tricks to make kids happy on every occasion for most parents. It's simple to use and creates cotton candy for the whole family to enjoy.
Customer Review:

We used the KinKoto in our kid's birthday party and it was one of the most memorable experience for me as a mom. Seeing kids line up and wait for their swirl of cotton candy is a sight to behold. I highly recommend this Cotton Candy Maker for all moms who wish to level up their kid's birthday party!

Bethany, Verified Purchase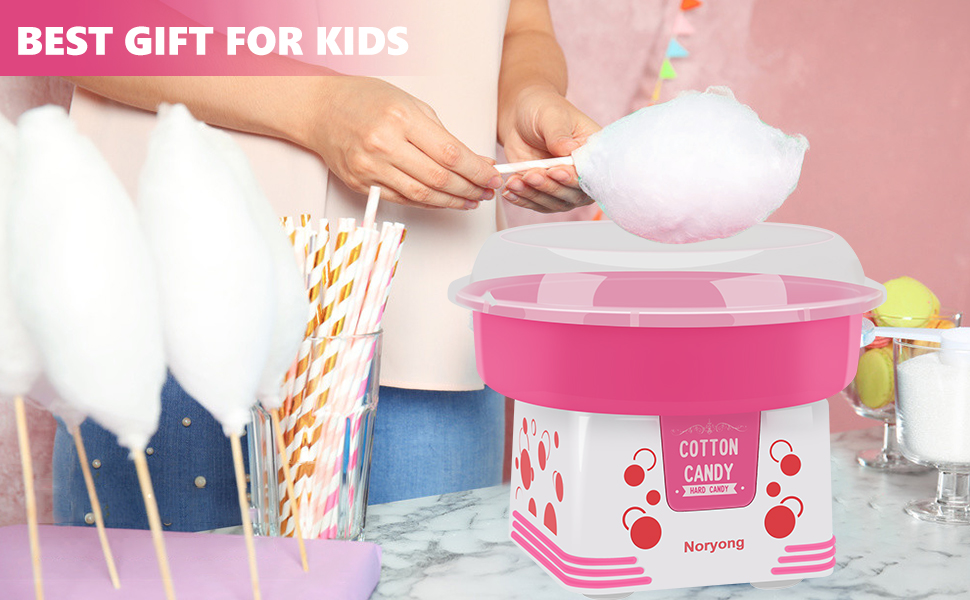 Sweet Features:
Efficient Materials: The KinKoto Mini Candy Floss Machine uses food-grade materials to ensure food safety and deliver a high-quality design that will last you for a long time. It uses quartz heating double tubes, an all-steel protective net cover, fast heating, high efficiency of wire output so that everyone can taste the true flavor and texture of cotton candies.
Do It Yourself:With the enlarged sugar bowl, you can make more cotton candy in less time and effort. The high-quality plastic suction cup significantly contributes to ensuring safe and steady cotton candy making. (NOTE: Please use white granulated sugar to make your cotton candy. Do not use any other finished sugar because it could cause malfunction.)
Simple Operation: This cotton candy machine has excellent design and exquisite appearance and is very popular with children of all ages. And the operation is simple, a one-button switch, no additional steps are required. (The product comes with an instruction manual, please read the instruction carefully before using it.)
Good Stability:Integrated powerful motor, stable without shaking, large diameter 29.8 cm, splash-proof cover. The cooling base and bottom cooling design can ensure that the machine will not be heated for a long time.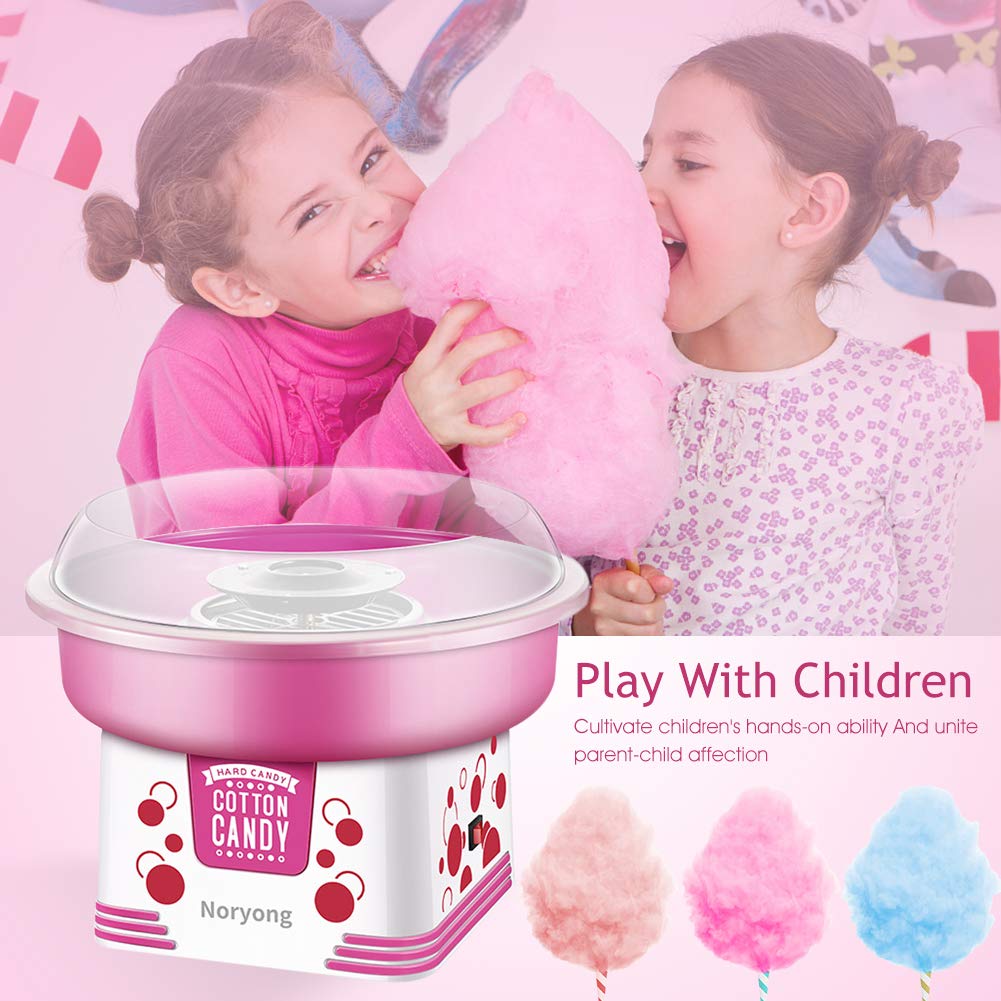 Specification:
Material: food grade PP material
Rated power: 500W
Rated voltage: 220V
Color: pink

Package Include: