An on-the-go coffee heater and a wireless charger? It's a yes with JavaPad!
Whenever you're working on a deadline or studying at your favorite coffee shop, there's nothing more frustrating than a coffee gone cold and a dying phone.
Here's a quick fix to that.
Our JavaPad is a 2-in-1 coffee mug warmer and an electric wireless charger that can keep all the vitals in your outdoor thinking process. Designed with intelligent recognition and up to 122° Fahrenheit (50° Celsius) of heating, no coffee or beverage will ever go to waste. Just you, feeling your best and getting the job done!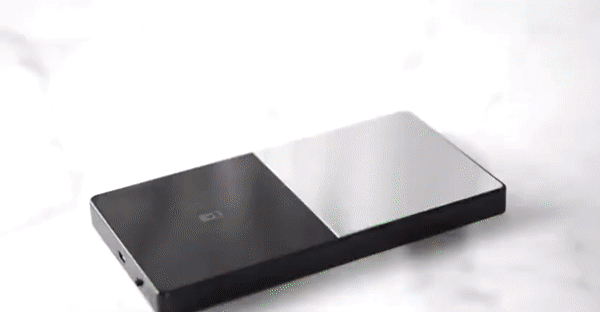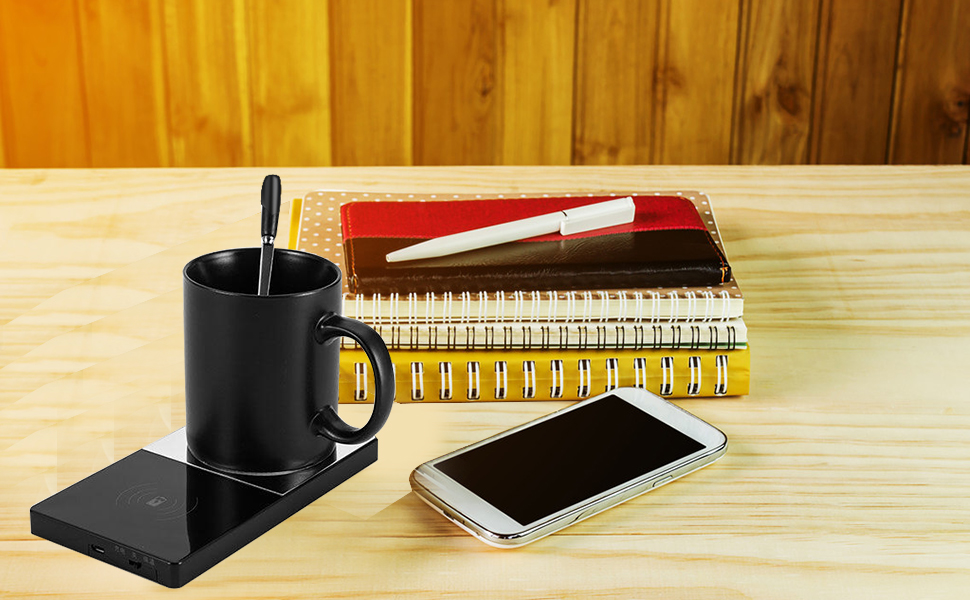 The JavaPad is your BEST COFFEE COMPANION. It's…
✔️ Travel-Friendly
✔️ Convenient
✔️ Easy to Use
✔️ Lightweight
✔️ Smart Thermal Technology
✔️ Multipurpose Coaster
✔️ Innovative Design
Does a warm cup of tea or coffee keep your day going? Do you find yourself heading to the microwave to reheat your beverage? Say no more with JavaPad!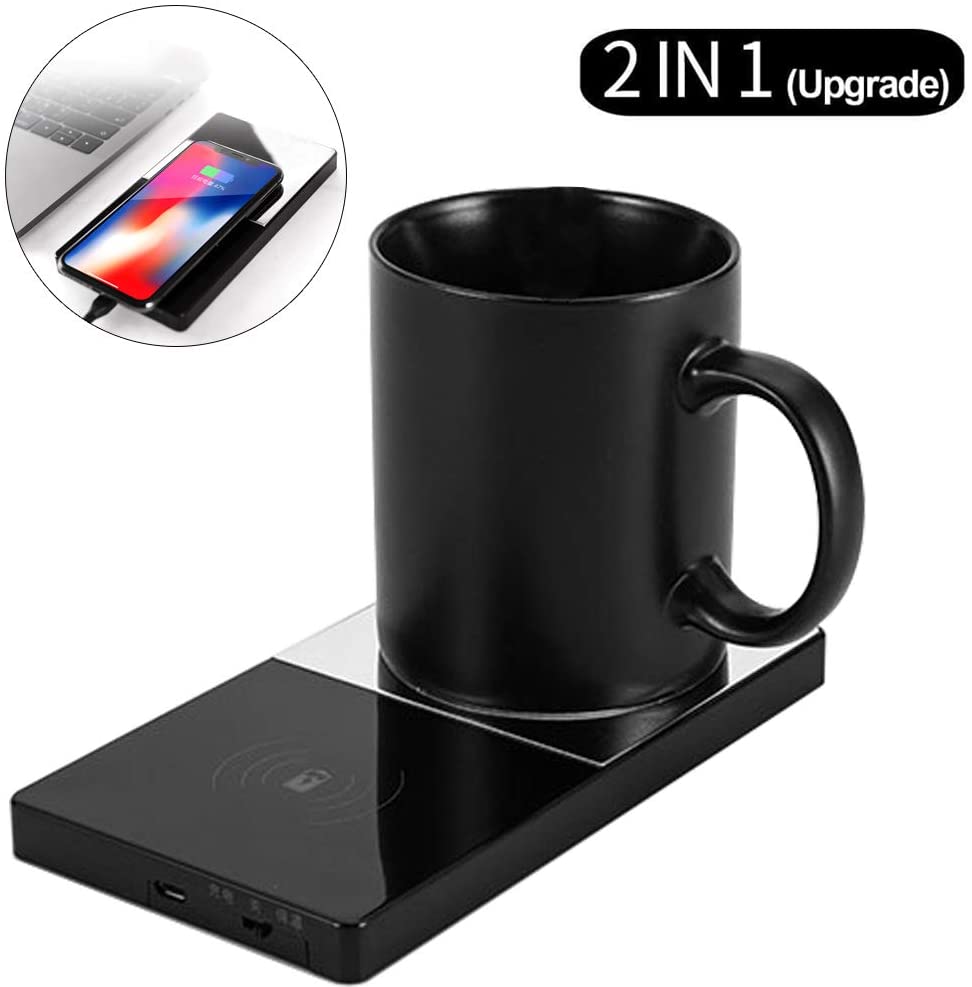 Heat your drink without the need to get off your seat with JavaPad's Mug Warmer and Electric Wireless Charger.
It is a convenient heated coaster that can keep liquids warm for several hours, allowing you to enjoy your precious cup of joe throughout the day without interruption.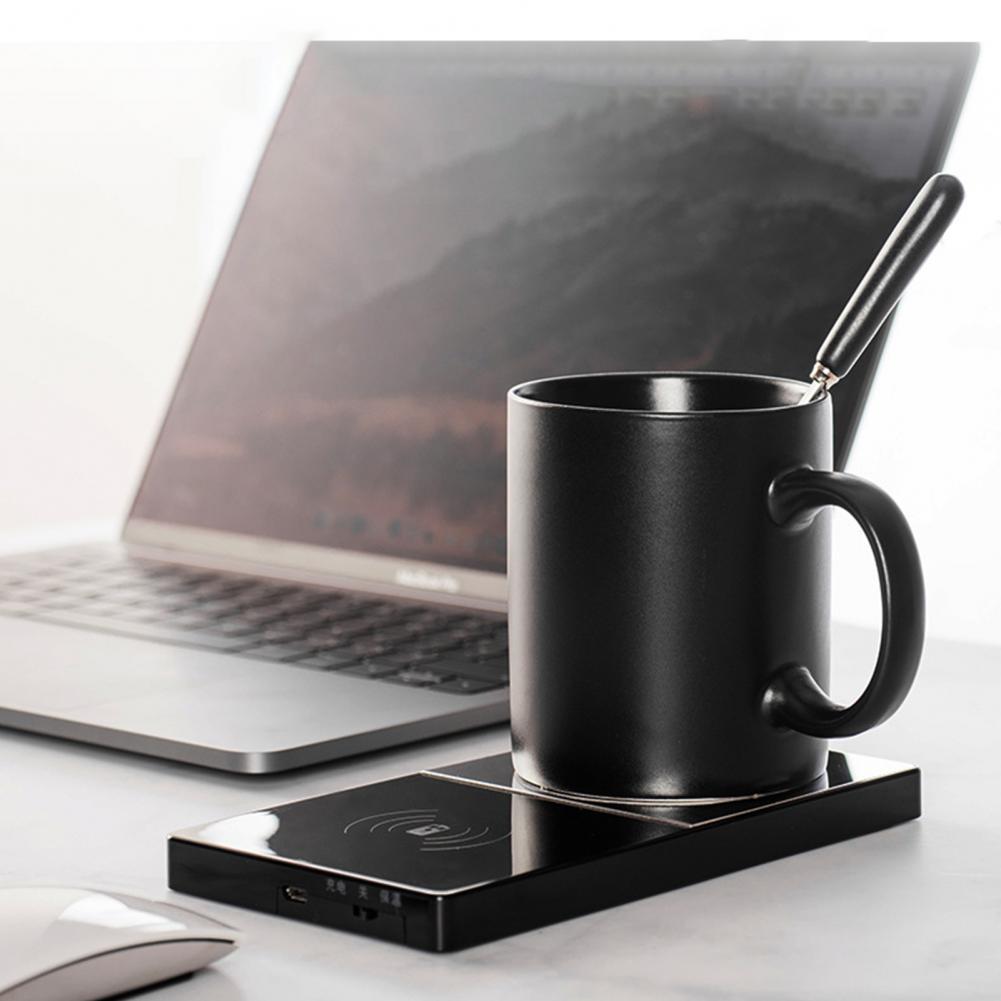 FEATURES:
SMART RECOGNITION – You may heat your drink by placing it on the bottom of the intelligent heating plate that includes a wireless charging receiving module. It will maintain your beverage's temperature at 50°C and offers a 5W wireless charger in one handy little device.
WIRELESS CHARGING – Not only will this device warm up your drink, but it also serves as a wireless charger. A 5mm inductive charging distance allows for hands-free charging of your phone even if it's still in its case. Just make sure your phone is compatible with wireless charging.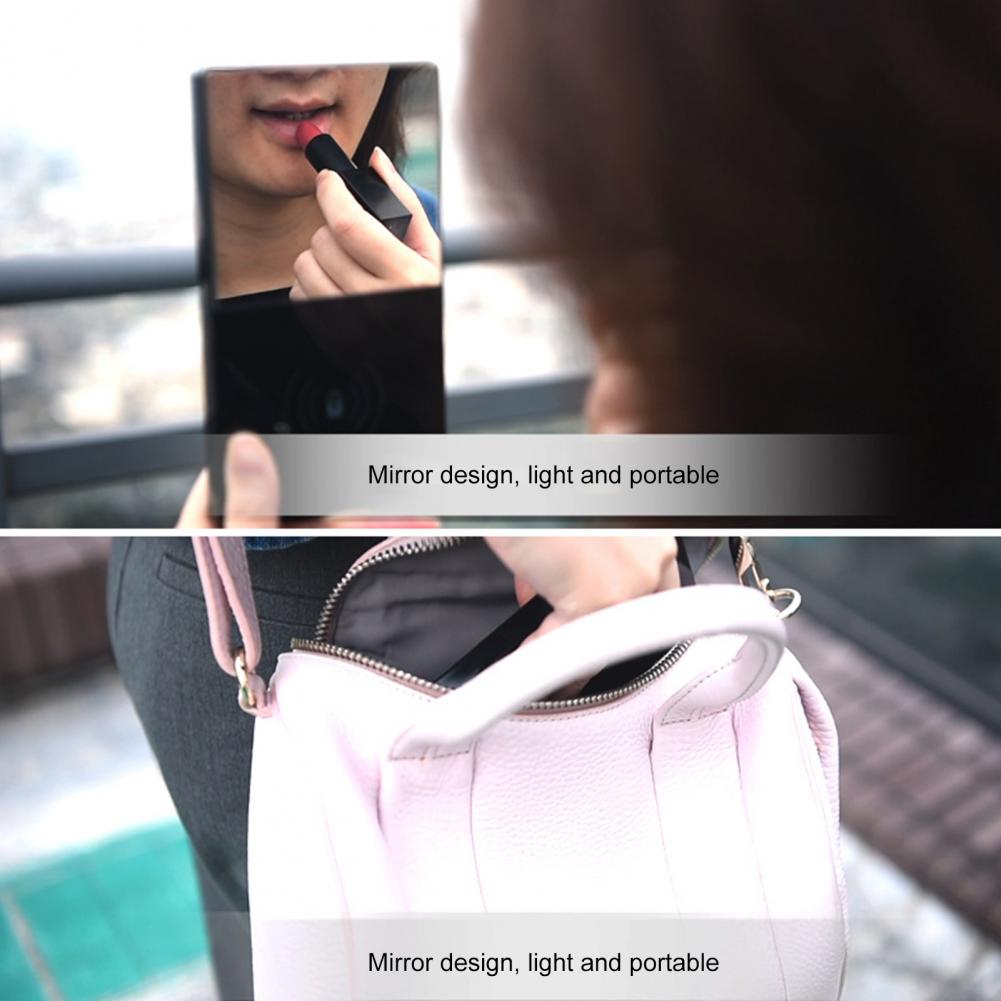 SAFE TO USE – Built with overheating protection and intelligent temperature control sensor with control chip that automatically turns off the device's heating to avoid overcharging the battery. To ensure safety, it also intelligently identifies other objects placed on top of it and will stop working if it detects anything other than your mug or cup.
WIDELY APPLICABLE – It works with most cups, including glass, stainless steel, and ceramic. For the best results, use flat-bottomed glass or stainless-steel cups. Using a lid to maintain the heat in the cup is also highly recommended.
LIGHTWEIGHT AND PORTABLE – Bring it anywhere you go without taking too much space in your bag with its compact and lightweight size. Designed with a mirror so you can use it when putting on make-up.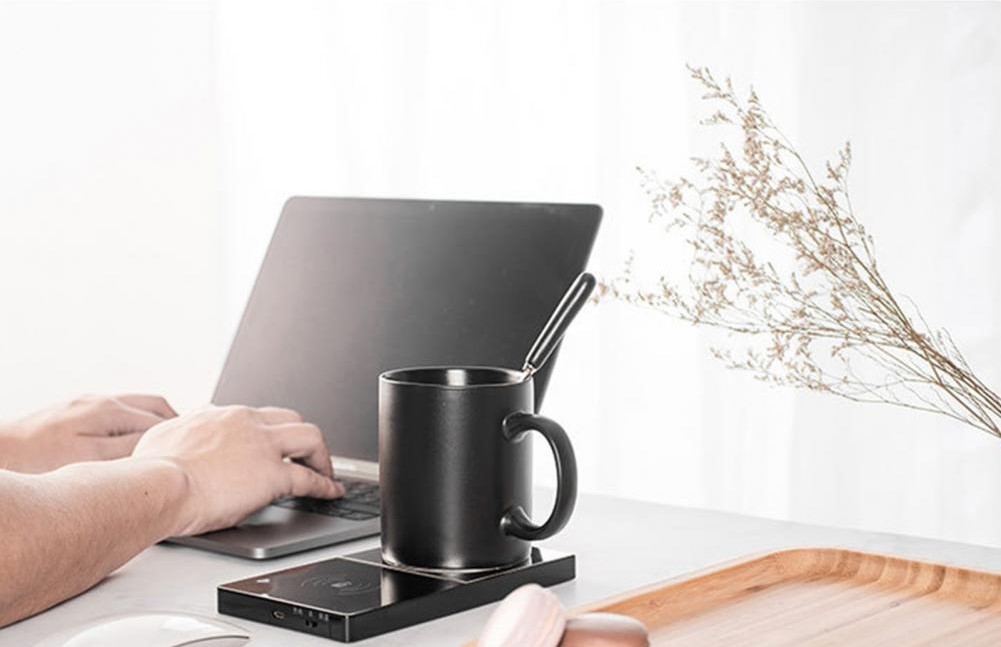 SPECIFICATIONS:
Material: ABS, Stainless Steel Mirror, & Metal
Wireless Distance: 5mm
Color: Black
Input: 5V/2A
Output: 5W
Constant Temperature: 50℃
Product Size: 17.5 x 9.5 x 1.3cm/ 6.9 x 3.7 x 0.5"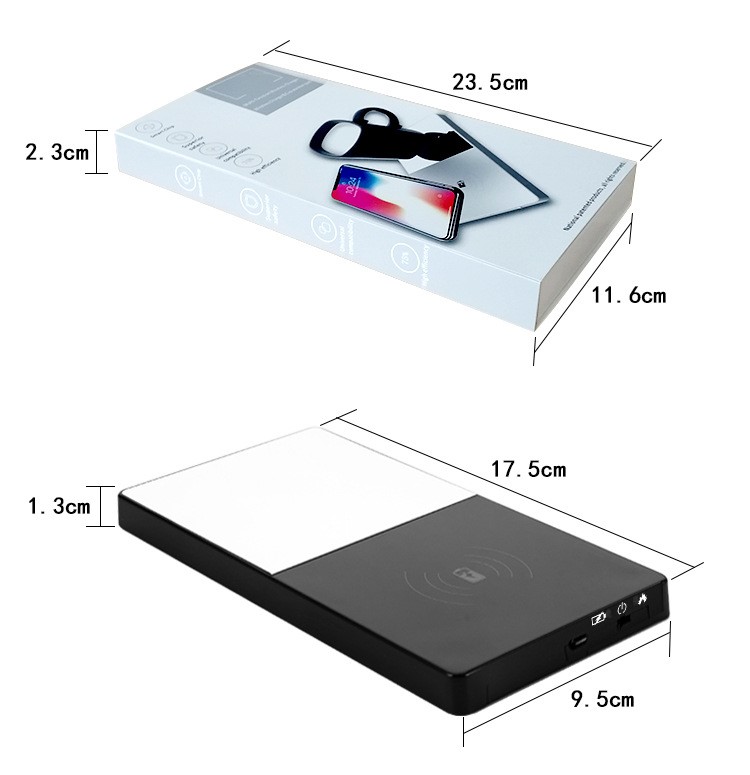 Precautions:
1. The center position of the thermal insulation seat is the heating zone. During the working process, the surface will be very hot. Please do not touch it. After use, there is still some temperature on the surface. Please wait to cool down before storing it in your bag.
2. Children cannot play with the insulated socket and its mainline.
3. When not in use, cleaning, and storage, be sure to turn off the power plug or turn the switch off.
4. This product can't be drenched. It can't be washed in water. It is not suitable for dishwashers.
Cleaning Tips:
Before cleaning, please disconnect the power supply and wait for it to cool down. Only wipe it with a damp cloth. Do not immerse the insulation seat in water.
PACKAGE INCLUDES:
1 x Mug Warmer
1 x USB Cable