Cozy Goodness All From a Knitted Blanket!
Do you want to feel warmth and snug goodness without having to bundle up in layers and layers of blankets? The HugBoo chunky knitted blanket made of chenille fabric is an amazing solution to those cold, chilly days.
Made with high quality yarn, this chunky knit blanket for kids and adults can be the first blanket you reach out to when you need to feel warmth and comfort again. Created with better weaving and design, this is the type of chunky blanket that can stay with you for a long, long time!
HugBoo Features
The blanket now comes with improved weaving and knitting for better warmth. Not only is the blanket super soft – it is comfortable to the touch without those large hoops. The knits include chenille laces on the rope to make it more dense. It reduces the likelihood of large loops occurring when we knit it by hand. Also, the new version is absolutely warmer and thicker than the old one.
Features new knitting technology for better quality. The unique technology incorporated in the creation of the blanket means that the blanket does not fray or fall off. You don't have to worry about cleaning the fallen fibers. The tight weave of the chenille blanket makes the entire blanket as thick as merino wool.
The blanket now comes with better thickness. The blanket is heavy like a heavy blanket, but it is softer than the heavy blanket. It is gentle for hot climates and effectively regulates body temperature for cold days and nights. The gaps in the fabric make it breathable, but you can wrap yourself in it to snuggle up. It heats up faster because it is more suitable than normal blankets.
The blanket you can use for all types of activities. Our super thick knit blanket is large enough to cover a bed, or a couch. It can also be used as a home decoration. It will become your choice to enjoy movies and lazy Sundays. A handmade blanket with practicality in mind is exactly what your home needs. Treat yourself to our beautiful and comfortable blanket.
A great gift for your loved ones. This beautiful blanket will make a great gift for yourself or your loved ones: birthday, anniversary, bridal shower, wedding, or housewarming party. You can decorate the living room, create a festive atmosphere, photo background and practical supplies to warm the bed. Appear in the most popular and popular magazines as Blogger favorites. Our blankets will warm your heart and your home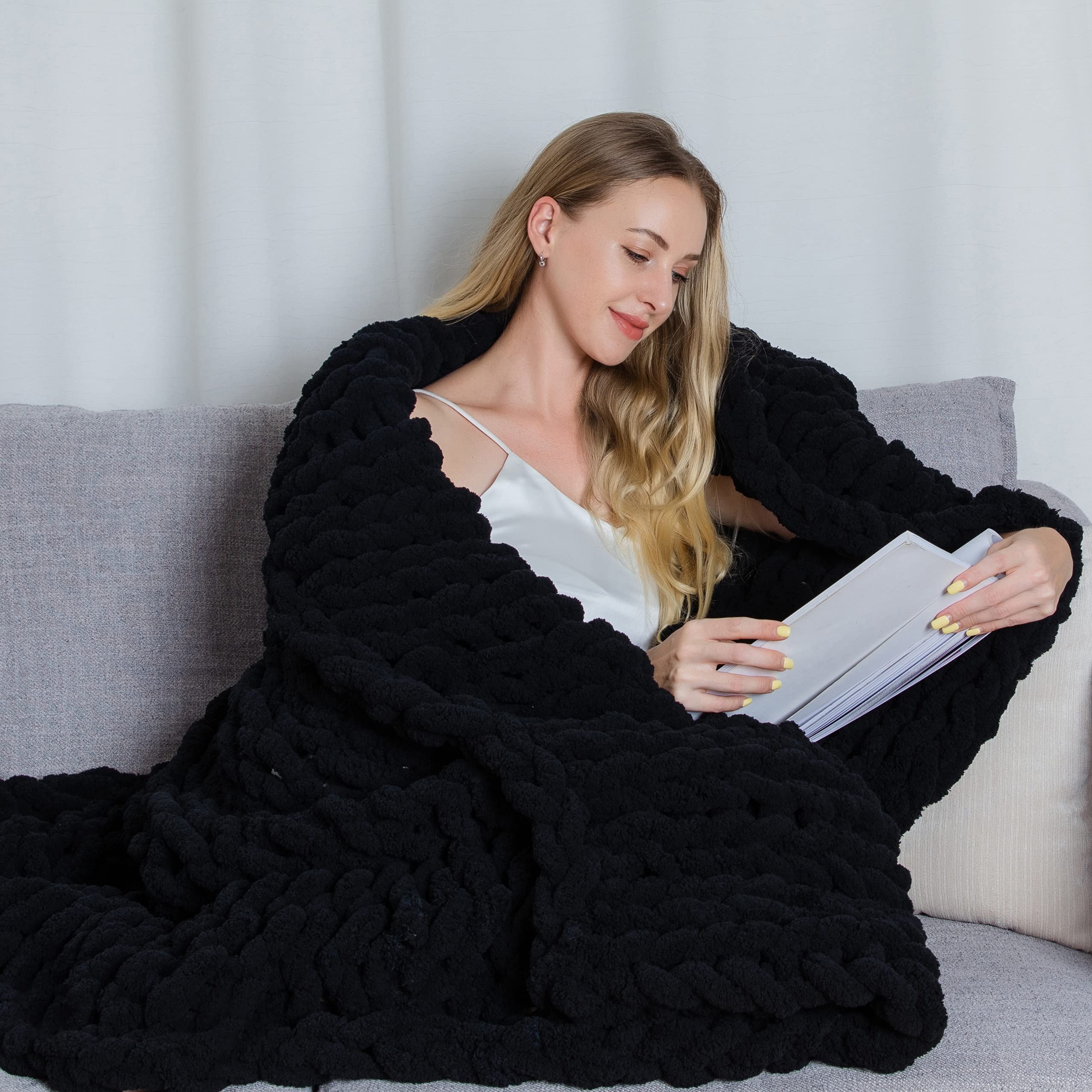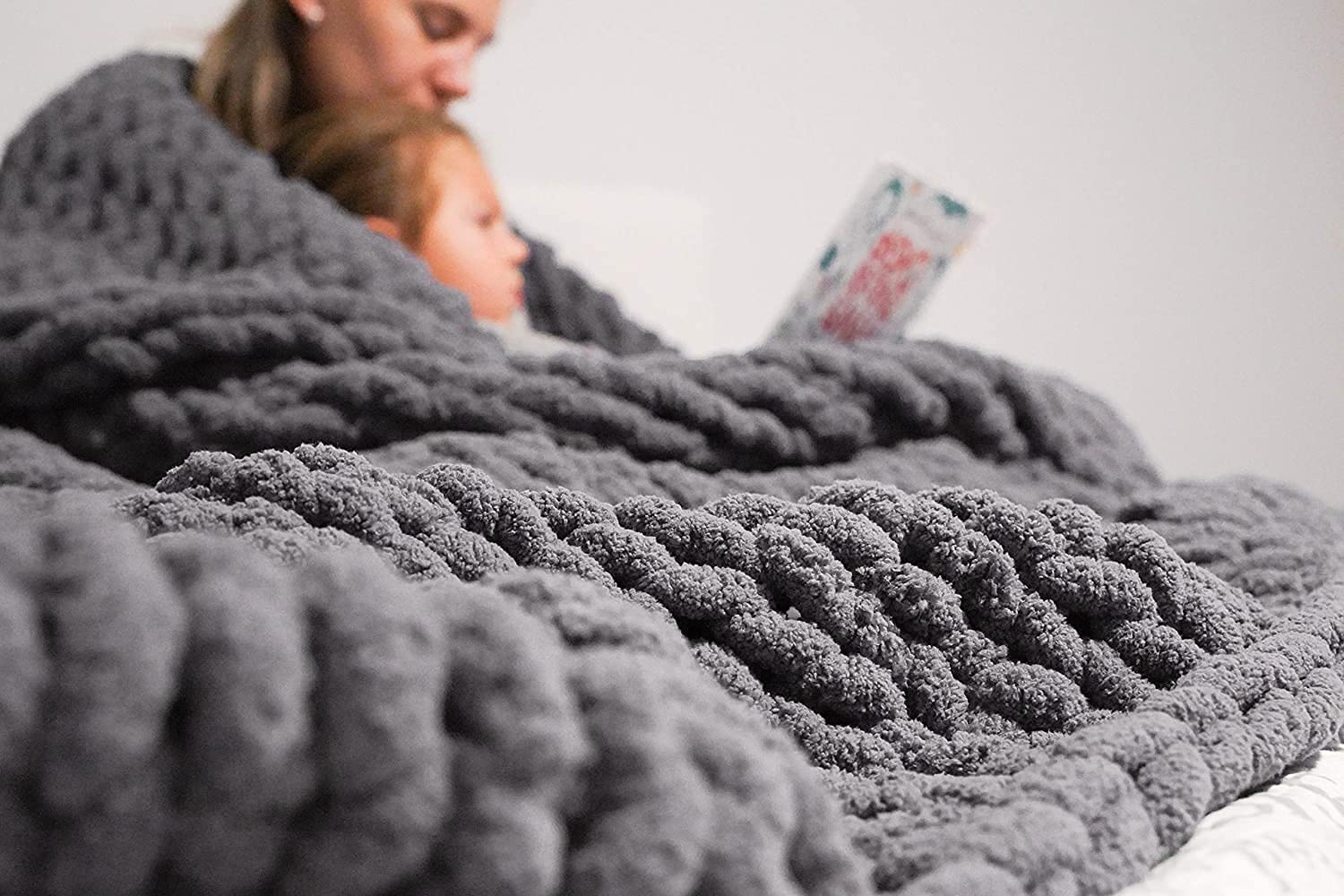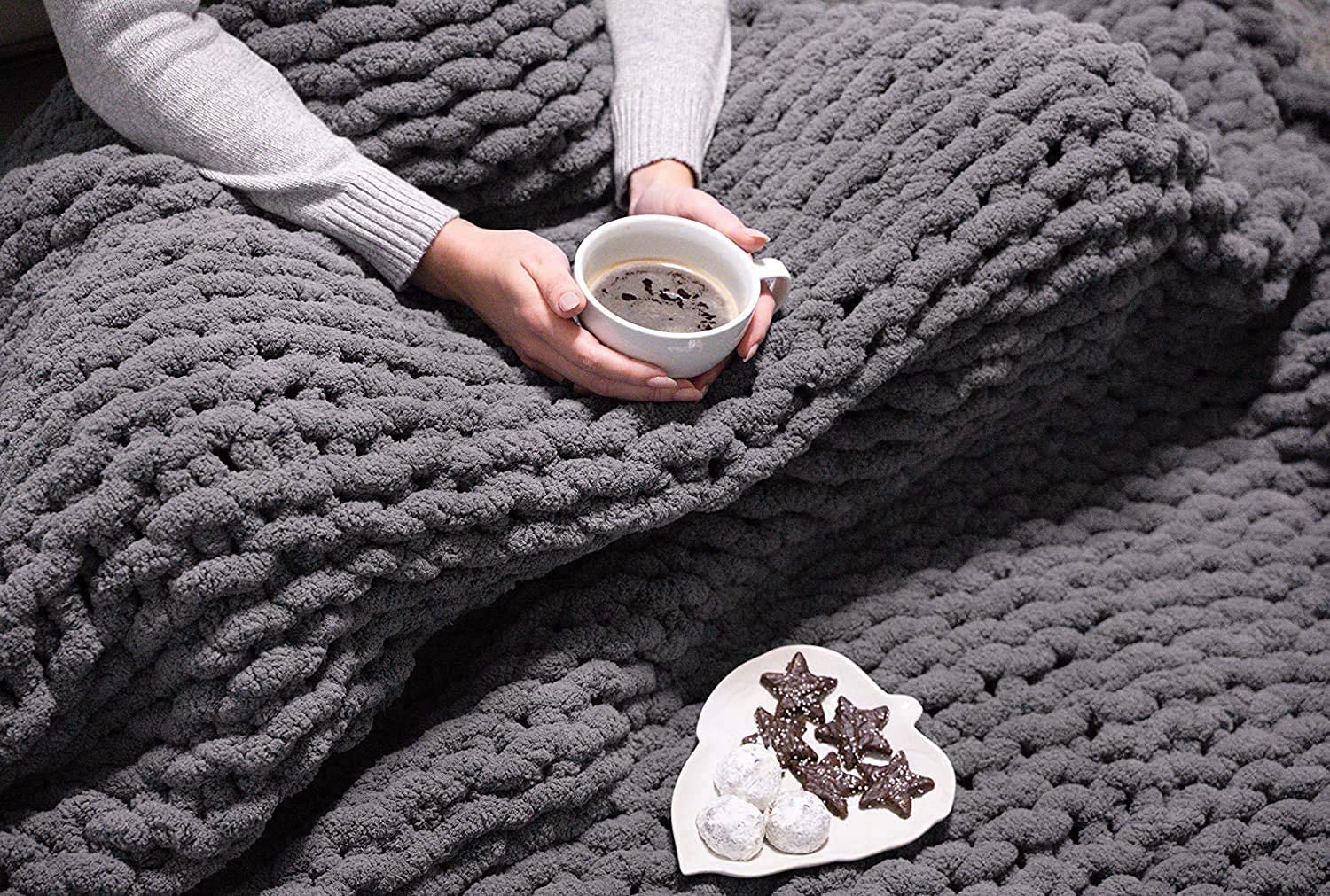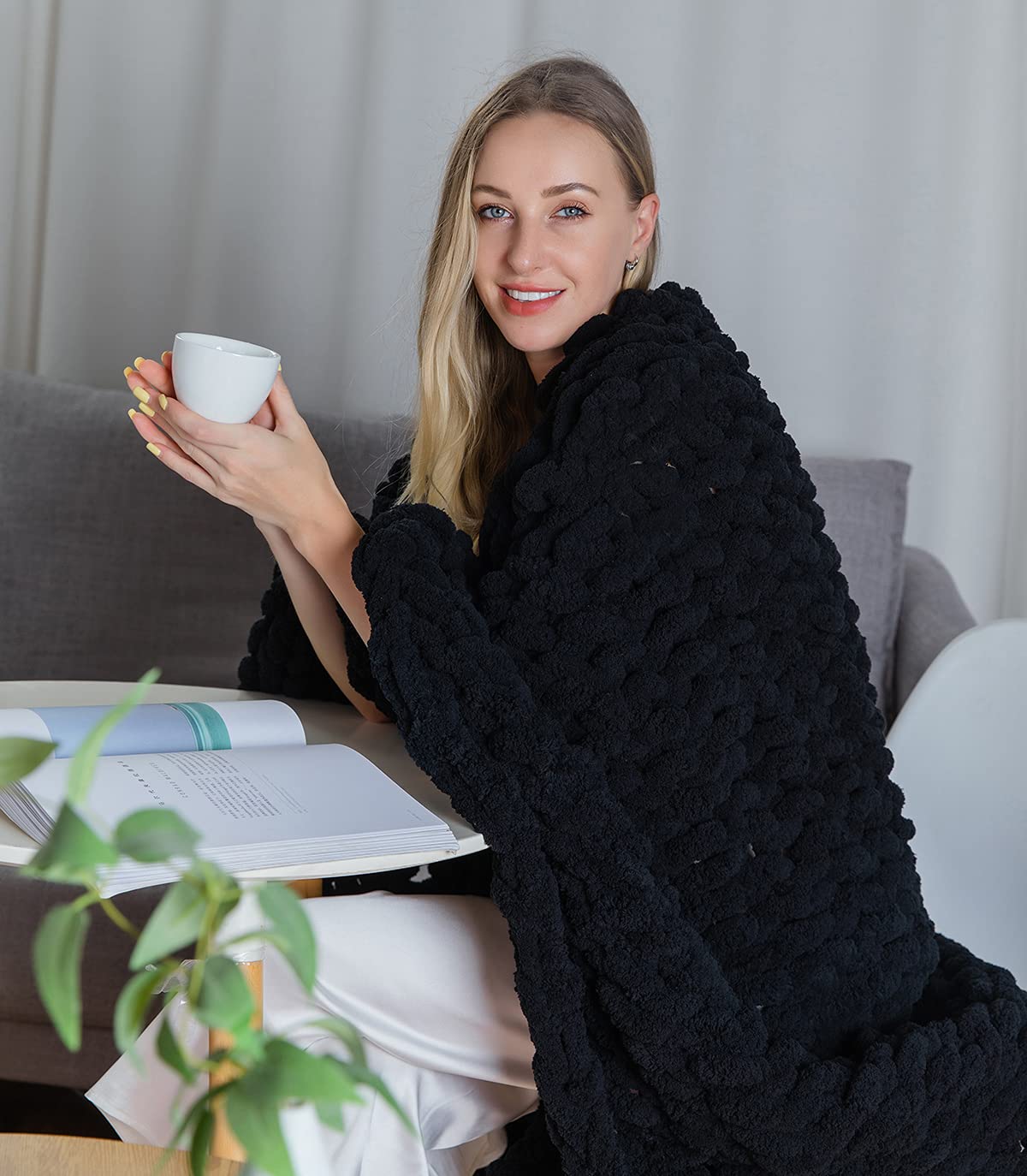 Specifications:
Product name: HugBoo Chenille Chunky Knitted Blanket/Mat
Material: Polyester Blend
Season: All Seasons
Style: Hand Knitted
Shrinkage rate: 5%
Color: Dark Gery,Light Gery,Black
Sizes:
50*50cm/19*19in
60*60cm/23*23in
80*100cm/31*39in
100*100cm/39*39in
100*120cm/39*47in
100*150cm/39*59in
100*200cm/39*78in
120*150cm/47*59in
120*180cm/47*70in
150*150cm/59*59in
150*200cm/59*78in
180*200cm/70*78in
200*200cm/78*78in
Tips:
Due to photos and differences in lighting, colors may appear slightly different.
There are gaps in the knitted blanket because it's handmade. Do not pull the chenille blanket with great force.
The knitted blanket is machine washable. Opt for low temperature water wash, neutral detergent, do not soak for a long time.
When you open the package, you need to take out the blanket and shake a few times. This will make the blanket fluffier and flatter.