Keep Your Baby's Essentials Protected From Elements with the
FubboStrap Stroller-friendly Diaper Bag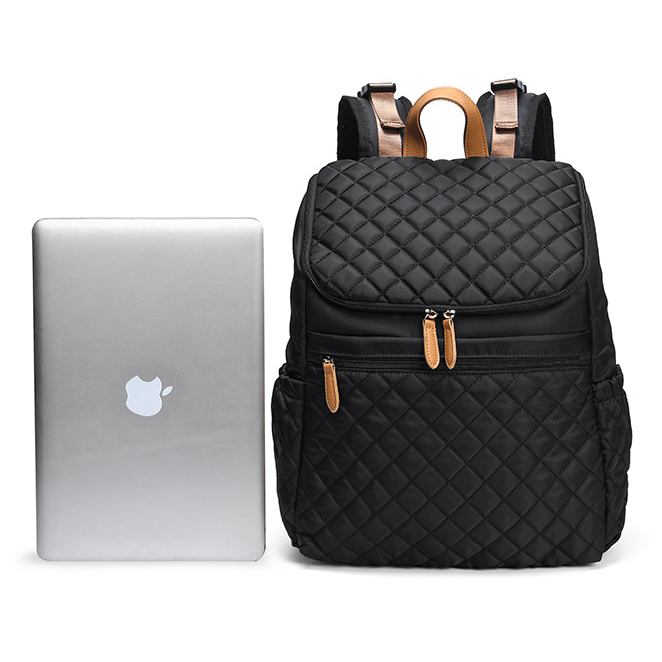 "I was on a hunt for a diaper bag that will give me peace of mind that whenever my baby and I come out, her essentials will be properly protected. After I discovered the features of the FubboStrap, I was instantly hooked. It's so easy to feel worried that rain, dust, and extreme heat can have a negative effect on the contents of my bag. I'm glad to now have a bag that can give extra protection to my baby's essentials." – Alma, mom of 10-month old Aliya.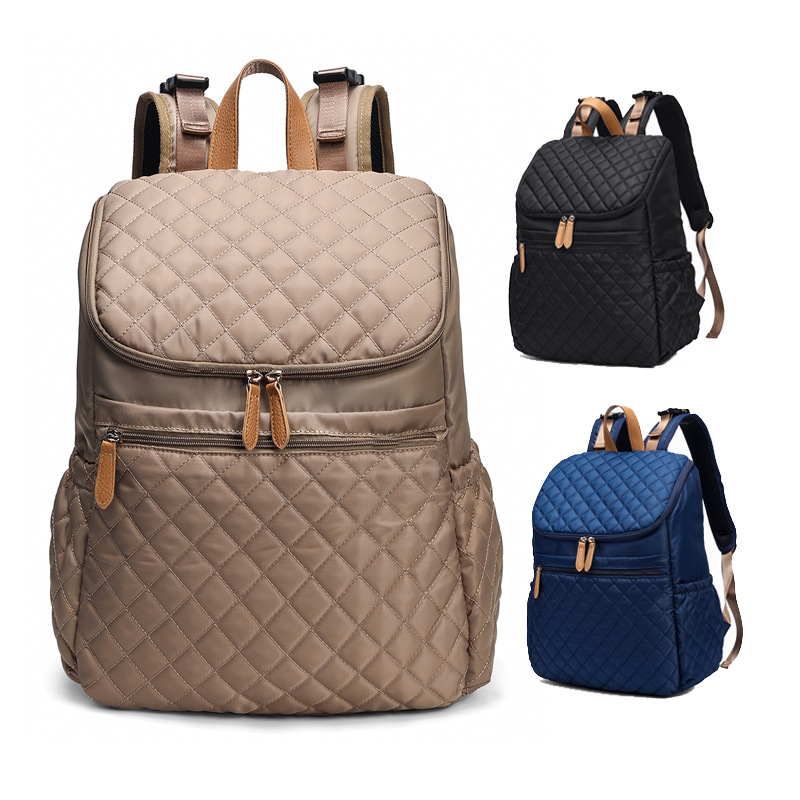 Extra Protection to Give Protective Parents Peace of Mind
When you leave the house with your child, the risks of elements getting in the way is ever present. Rain, heat, and dust can easily make you worry – they can contaminate and destroy your baby's essentials fast.
This is the reason why FubboStrap is created. This waterproof diaper bag with ergonomic design efficiently protects your baby's bottles, pumps, covers, clothes, and other essentials securely. You won't have to worry about losing any important item to the elements!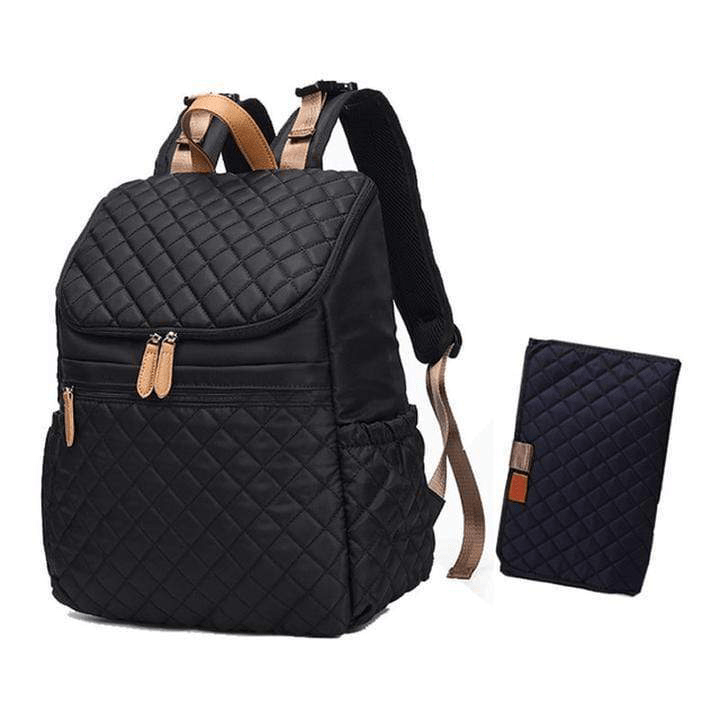 Why Choose FubboStrap
Protects your essentials the best way possible. The FubboStrap's waterproof material and covering prevents water, heat, moisture, and even dust from spoiling your baby's items.
Helps you organize your baby's important items easily. Apart from a large, hollow compartment, the bag also includes smart bag designs that distributes the weight of the contents, and helps you fit as much items as possible.
The bag includes enough pockets for all your must-haves. You can easily organize your baby's stuff with the FubboStrap. The bag comes with many pockets to help you find your needed items easily.
It's made with your comfort in mind. The padded straps and the mesh back makes this bag such as breeze to carry everywhere. The risk of getting shoulder strain is minimized.
The most versatile diaper bag out there. You can also use the FubboStrap as a laptop bag, a camping backpack, and many more.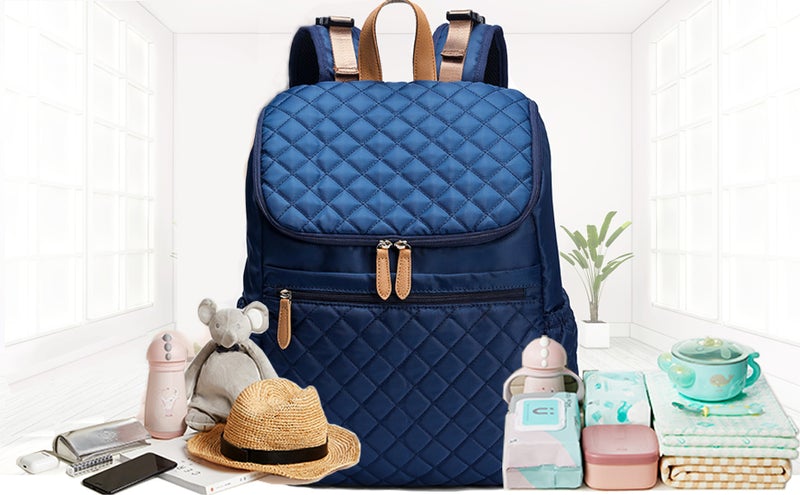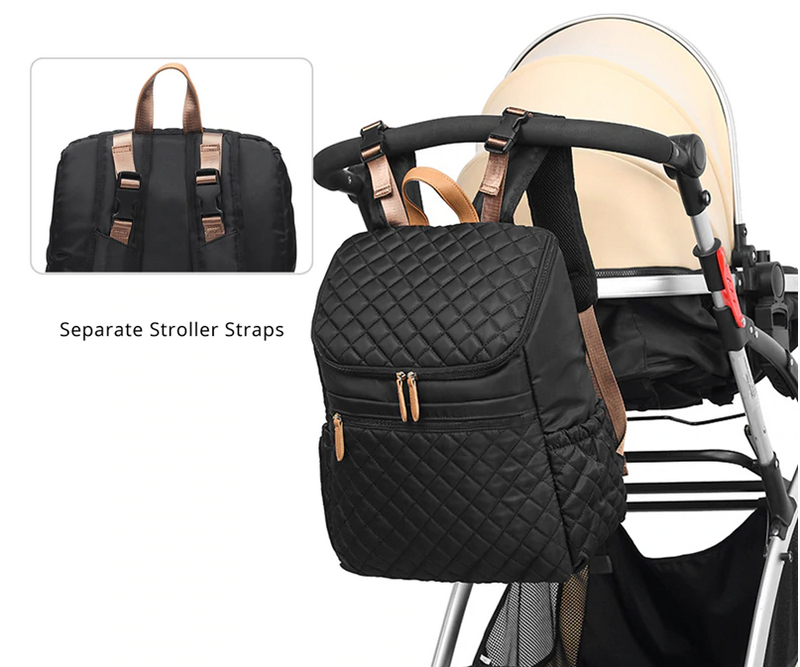 FubboStrap Features
High Quality Diaper Bag with Waterproof Material
The FubboStrap comes with premium, durable, waterproof and wipeable exterior. The material includes UV protected fabric to prevent color fading over time. You can find extra protective anti-tear layer on the bottom. The bag is made with double stitching for extra durability.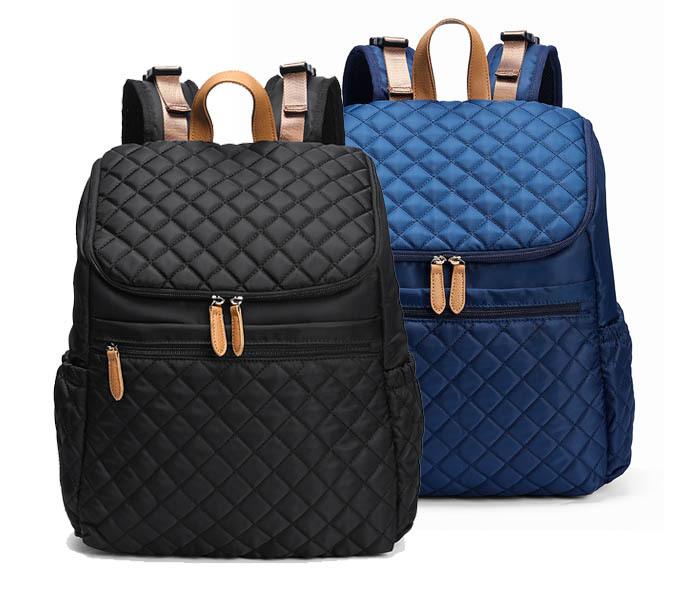 Place all your baby's essentials inside without worrying about running out of space!
An extra wide dual zip opening and elasticized interior and cell phone pockets make storage convenient. It even has multipurpose mesh pockets for wet clothing and diapers. You will have enough space for your baby's essentials.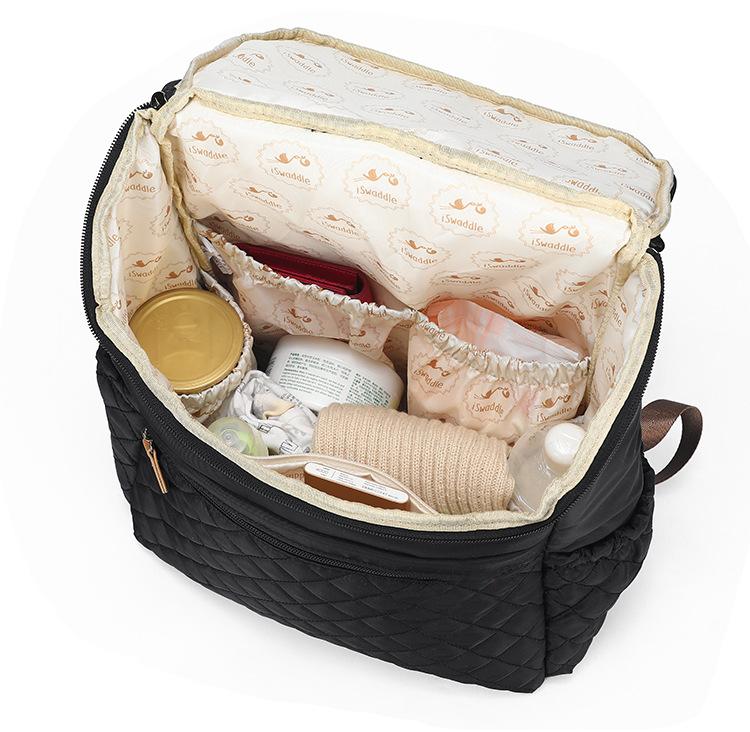 Makes storing your baby's items more convenient.
Insulated side bottle pockets make it easy to grab a bottle while on the go. Wide, padded, breathable shoulder straps for extra comfort and support make this one of the most comfortable-to-carry bags available.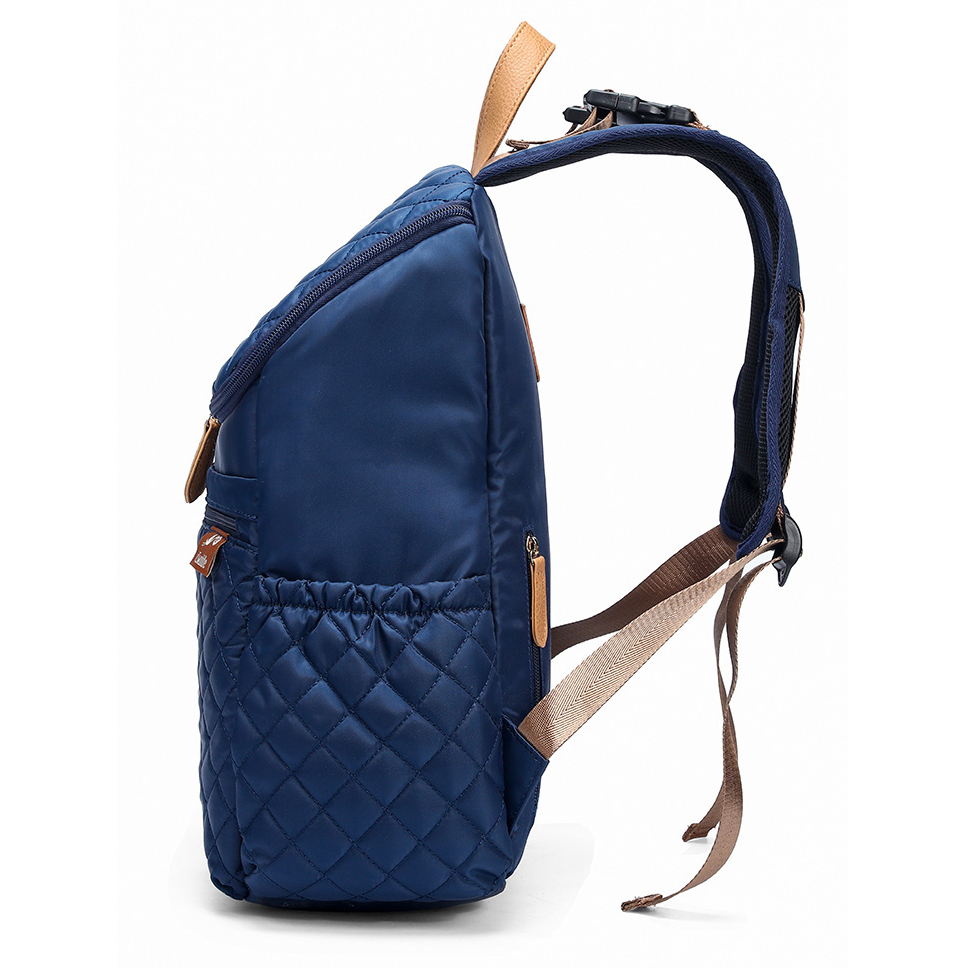 Backpack details:
Main Material: Nylon, Polyester, PU leather
Closure Type: zipper
Capacity: 36-55L
Color: Black | Khaki | Blue
Size: 15.7×11.8×5.9cm
Package includes: 1 * Diaper Bag Backpack