Perfectly Thick Ice For Your Everyday Cocktails, Coffee, or Drinks!
Is having large, thick surface ice cubes for your daily drinks a problem at your home? Say no more with Frostant—your quick and easy solution to everyday iced refreshments. Yes, the Frostant gives you that perfect, thick, and not-so-easy melt ice that works perfectly well for all beverages.
Compact Ice Maker and Wide Applications
Our Frostant Countertop Portable Ice Maker has wide applications with compact size 24 * 32 * 32 cm. With a portable and compact design, this ice maker is easy to carry and operate. It has wide applications; whenever and wherever you are, ice is there. You can perfectly use it for bar, tea shop, KTV, kitchen, and office.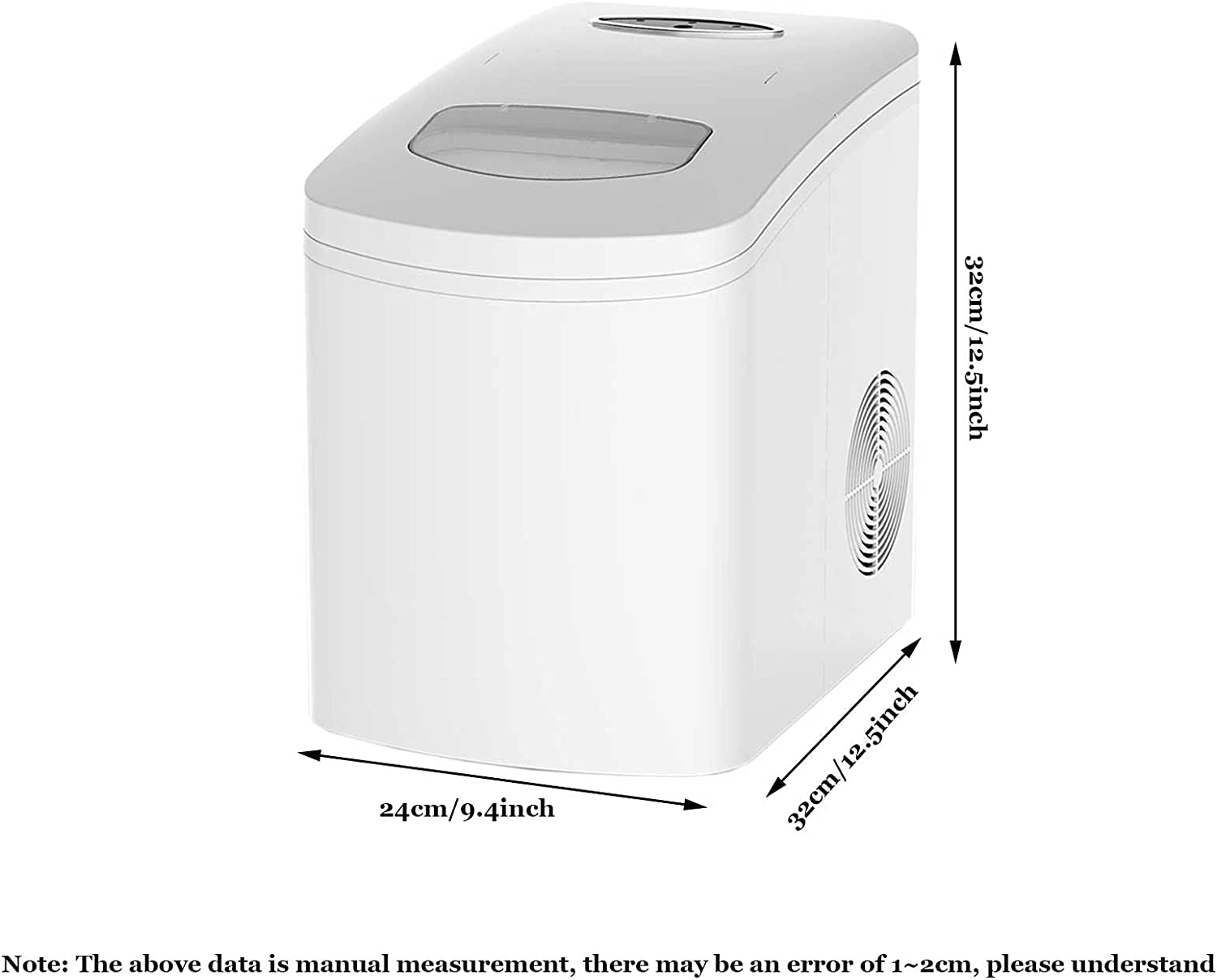 Efficient and Quiet Ice Making
Our Ice Maker produces 9 ice cubes within 6-8 minutes only. It can even produce up to 26.5 pounds of ice per day, enabling you to have fresh and good ice every day. Also, the Frostant is noiseless due to its quick and quiet cooling system. This helps save energy and keeps the nugget ice machine cool, and ensures a quiet environment.
Bullet-shaped Ice Cubes
The Frostant has two sizes (small & large) of ice cubes available to be selected, which are always used to cool drinks and food. And it produces round and smooth bullet-shaped ice that complements all iced beverages you crave.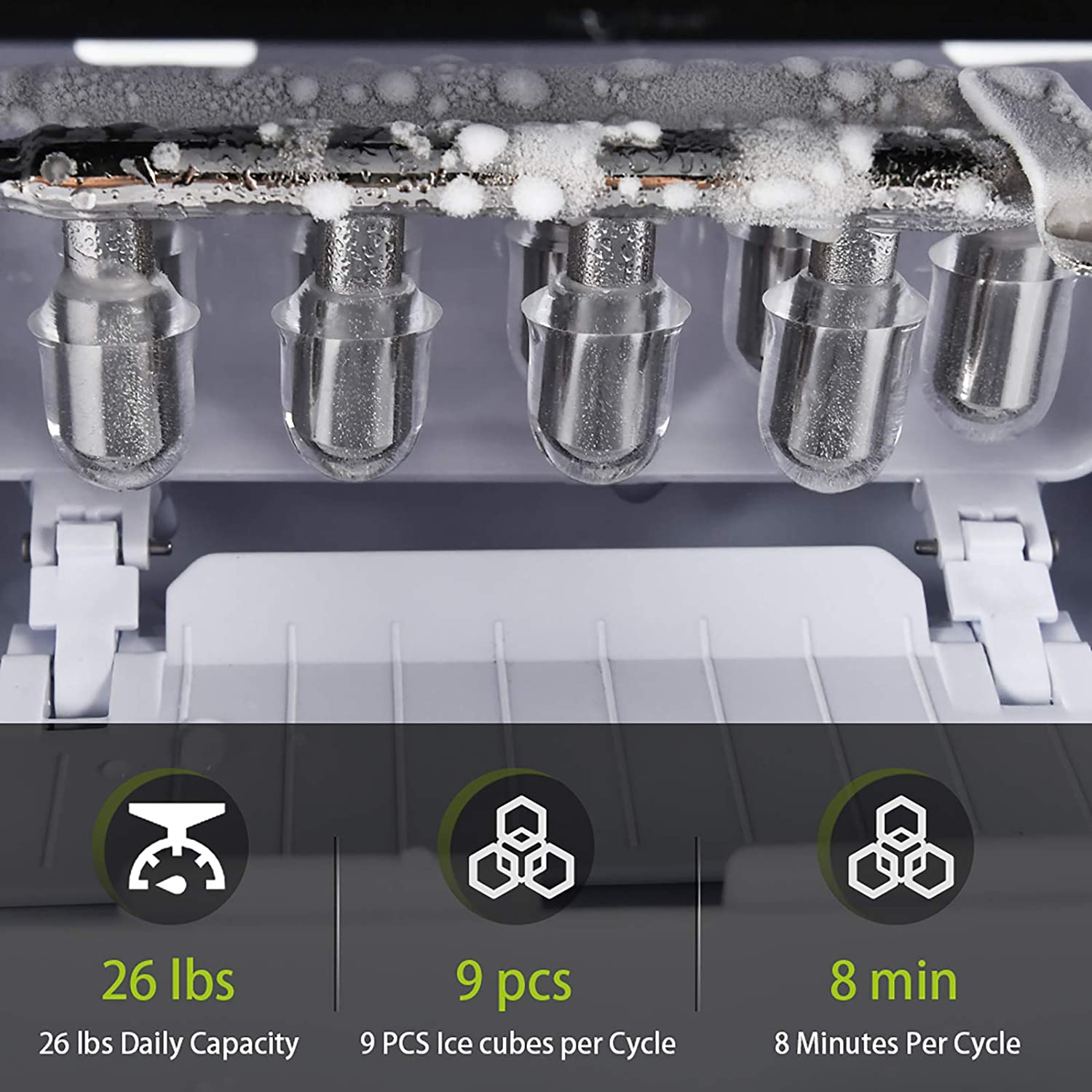 Healthy Ice Cube to Use
What makes the Frostant different from others is its top cover with a transparent window and quality ice-making process. You can see directly through the device to ensure everything is clean and the mechanism that cools water into ice delivers a safe process that makes ice cubes pure and healthy.
Multiple Functions
We've added an ice maker indicator to remind you to take out the ice cubes when the basket is full and inform you to add the water when the ice maker lacks water. We and the hundreds who have switched to the Frostant see this feature as invaluable since you don't have to keep on checking when to refill or collect the ice. With this, you can easily use our ice maker for your outdoor adventures, food trucks, and so much more.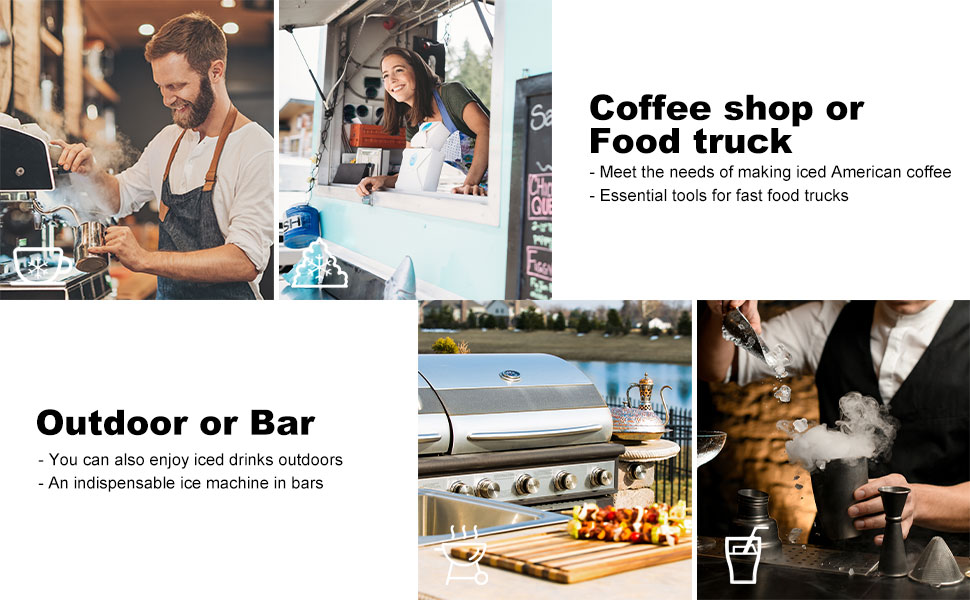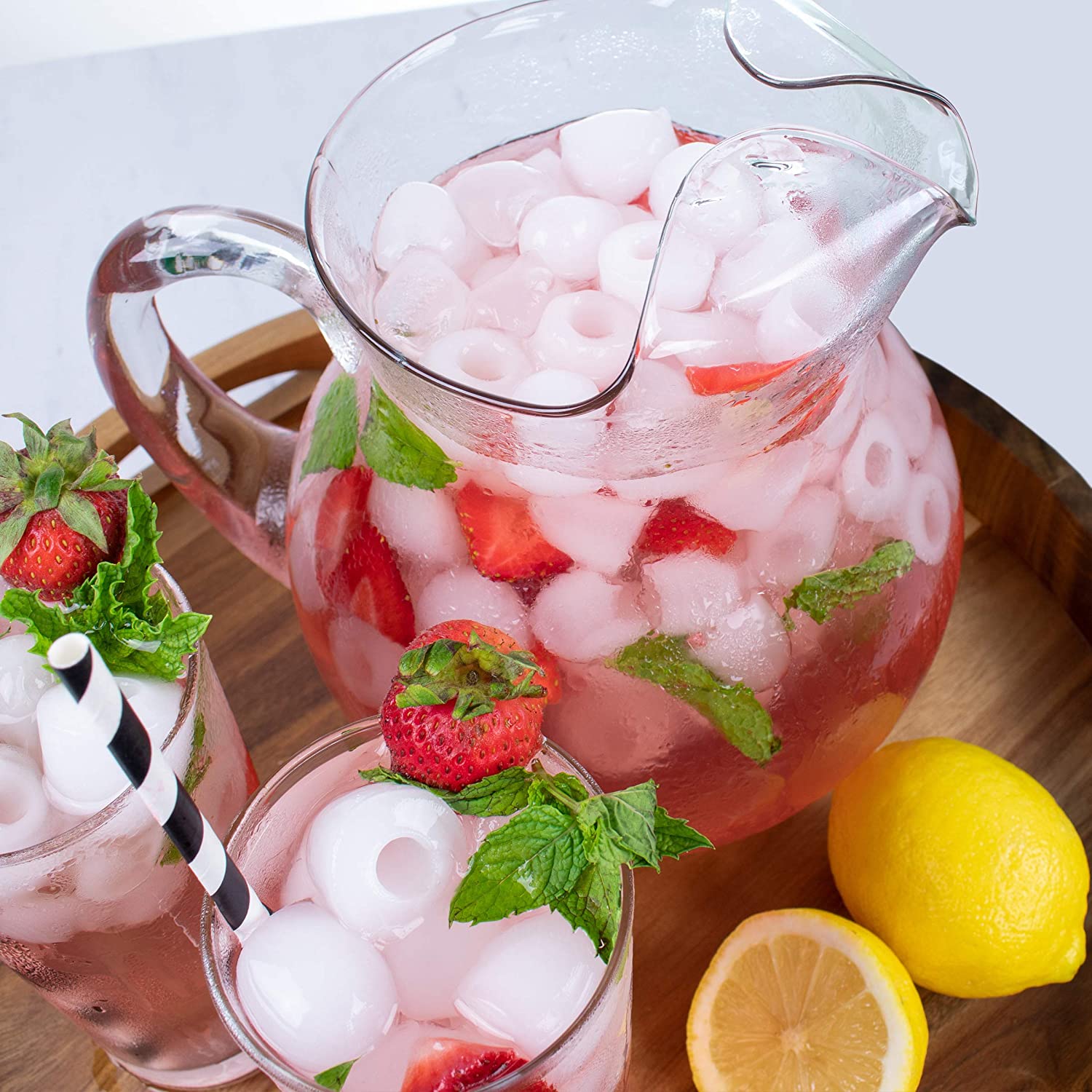 Excellent Ice Quality
The ice cube shape is designed like a cylindrical bullet mechanism to ensure quality and a safe ice-making process. Through this design, we believe it makes the ice more fitting in all kinds of beverages. In addition, it won't hurt your lips or mouth as the ices are shaped without a pointy exterior.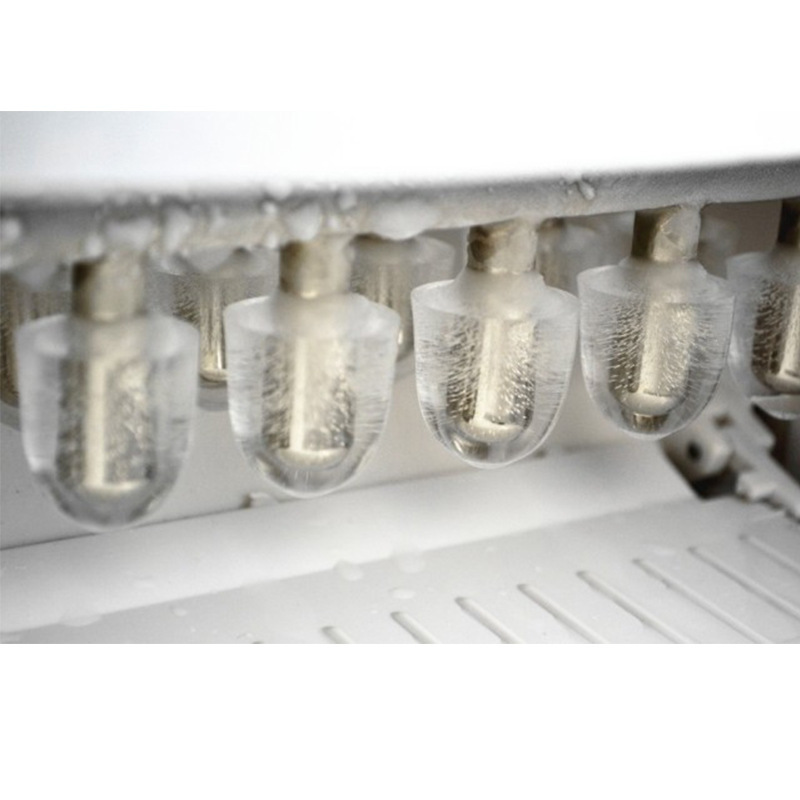 Applicable Places
The Frostant Ice Maker is suitable for summer use by a family of 3-5 to help you add a touch of coolness to the hot summer!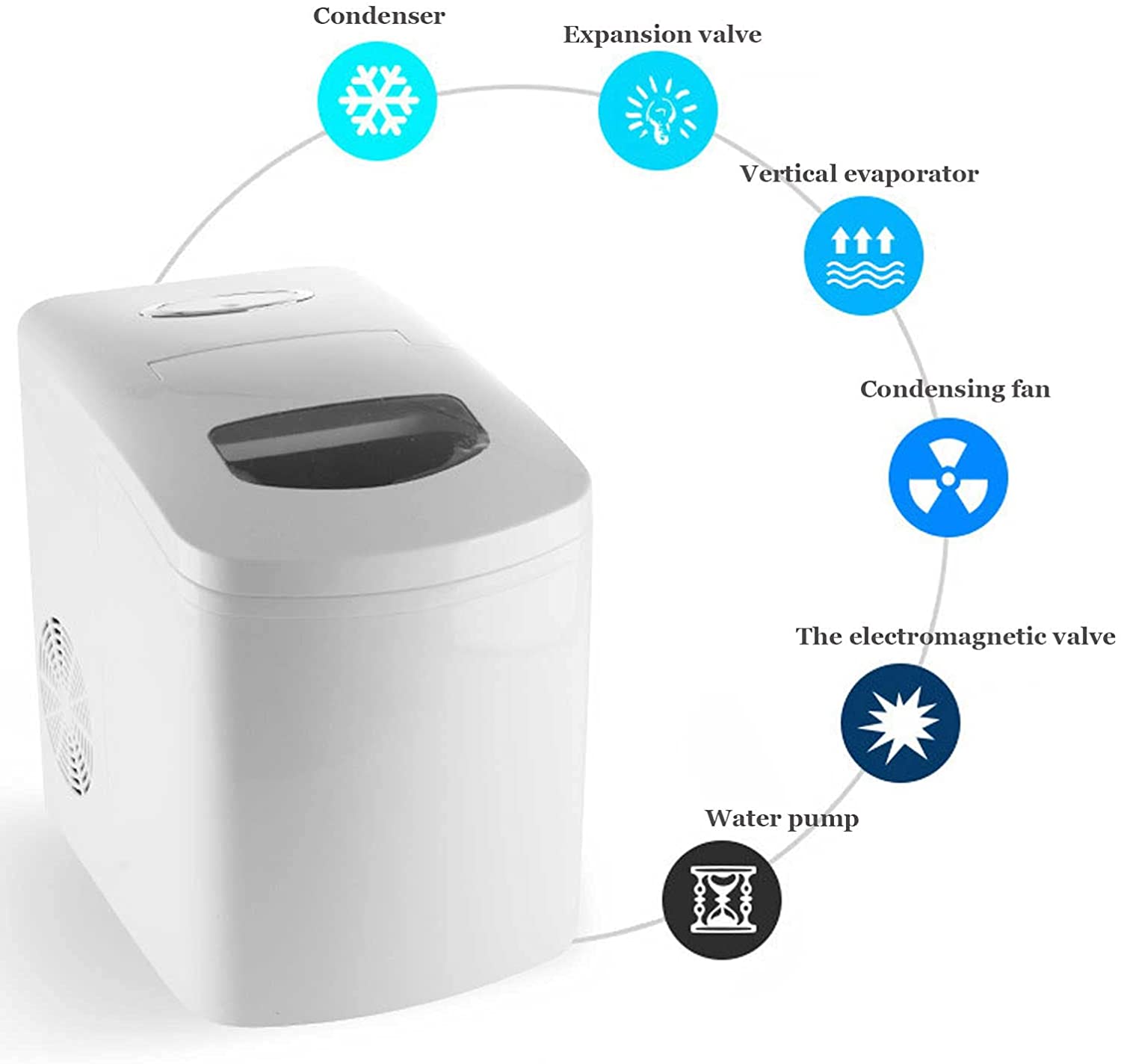 Note: Due to voltage problems in your area, a transformer is provided for free.
Specifications:
Product Name: Frostant Ice Maker
Ice Making Capacity: 10 kg/24h
Rated Current: 1A
Ice Making Frequency: 9 pieces of ice in 7-10 minutes
Product Color: White
Appearance Material: Environmentally friendly ABS
Product Size: 24*32*32 (cm)
Ice Cube Shape: Bullet
Ice Storage Capacity: 1 KG
Protection Level: Level 1
Reminder: LED indicator
Intelligent Adjustment: One-key ice making
Anti-slip design: Yes