Your Favorite Waffles Can Now Be Served At Home! 
Are your kids complaining about the monotony of the breakfast treats you serve? Are you looking into making waffles to make breakfast more interesting and exciting for your family? If you're looking for both easy and effective, you will love the FluffBites.
Serve up your favorite waffles with the mini the FluffBite – a mini waffle maker for easy, quick waffle recipes! The dual non-stick cooking surfaces of the FluffBites heat evenly for consistent, delicious results! You can go creative with your mini waffles!
This fun waffle maker is a favorite of kids! But that does not mean adults can't join the fun, too. You can be creative with your ingredients – some ingredients you can use include cookie dough, hash browns, and keto chaffles. Breakfast can be fun for both kids and parents! This easy-to-use, compact grill fits perfectly on any kitchen countertop and features a nonstick cooking surface that makes cleanup quick and hassle-free.
Features
🧇 Waffle maker that kids can use.  The cute FluffyBites is meant to be used by kids. Its adorable, mini design will get kids more excited with making waffles. If you're looking into including your kids in the process of making breakfast, the FluffyBites can be a great way to encourage them.
🧇 Makes cute mini waffles that everyone can enjoy. The FluffyBites help you create cute waffles for breakfast. This is perfect to fill in the kids' breakfast portions, or for adults who want to watch the amount they munch during breakfast.
🧇 The device that lets you be creative with your waffles! This mini waffle maker allows you to be creative with your waffles. Add lots of honey, pour in some fruit, use potatoes, pour in nuts – cook waffles the way you want them to be.
🧇 Get waffles in just 3 minutes. Quick, fast, and easy. Make waffles that will surely delight the whole family.
🧇 Easy to clean, and guaranteed safe. Thanks to its non-stick mold and plastic covering, cleaning the FluffyBites is a breeze!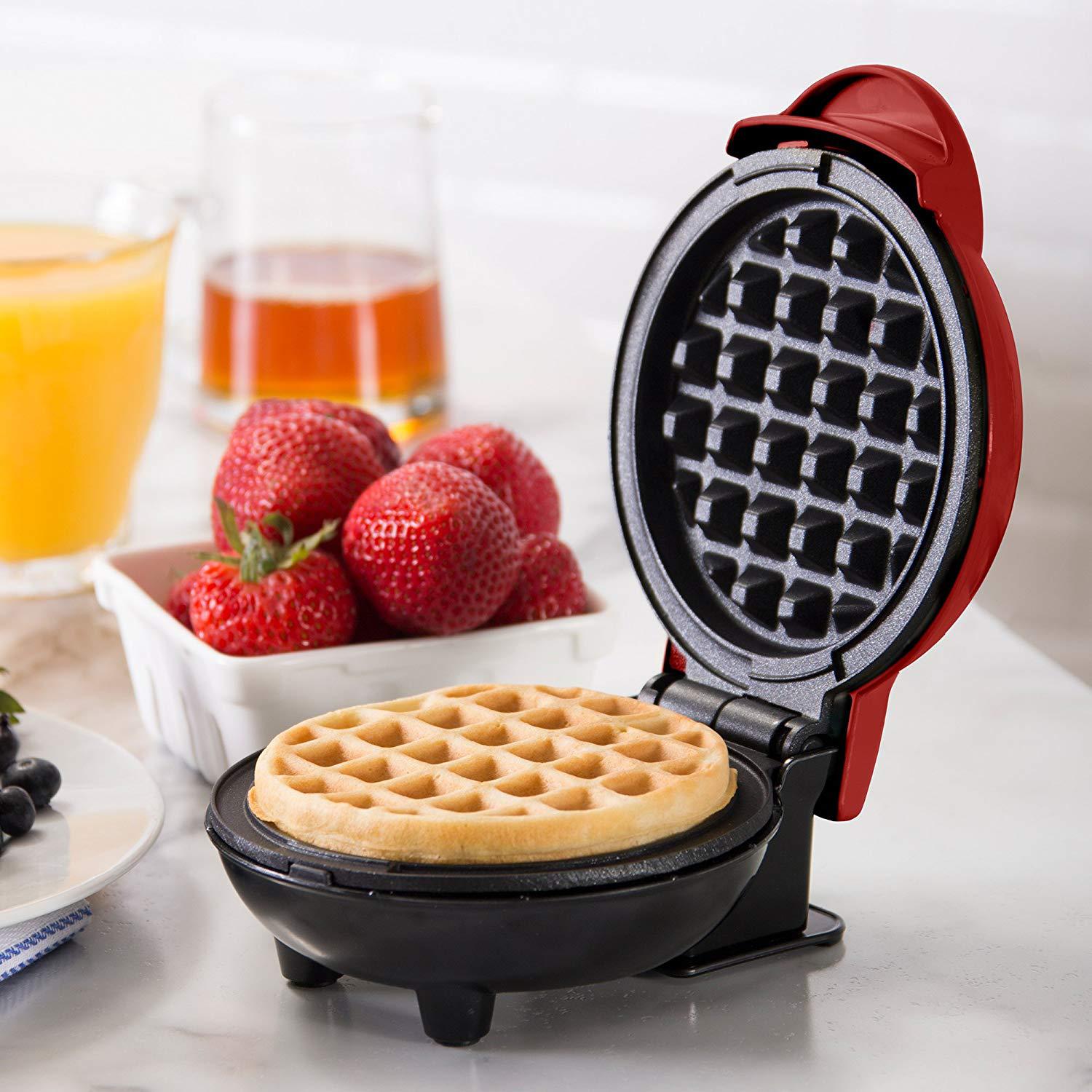 You can create the classics with confidence or branch out and try something new. No setup required, just plug it in and you're ready to cook!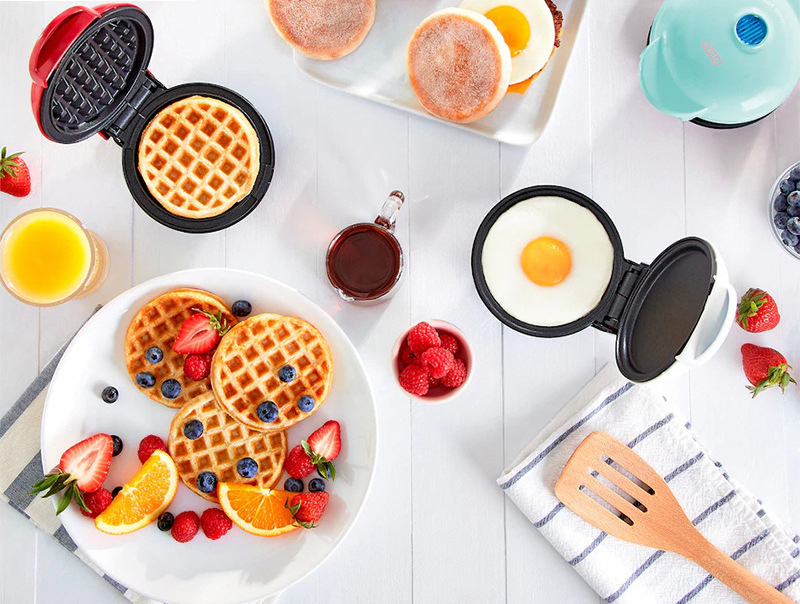 MORE THAN PANCAKES: Make individual servings for eggs, cookies, pancakes, grilled cheese, even stir fry, without the need for multiple pots/pans with this griddle! Great for kids or on the go!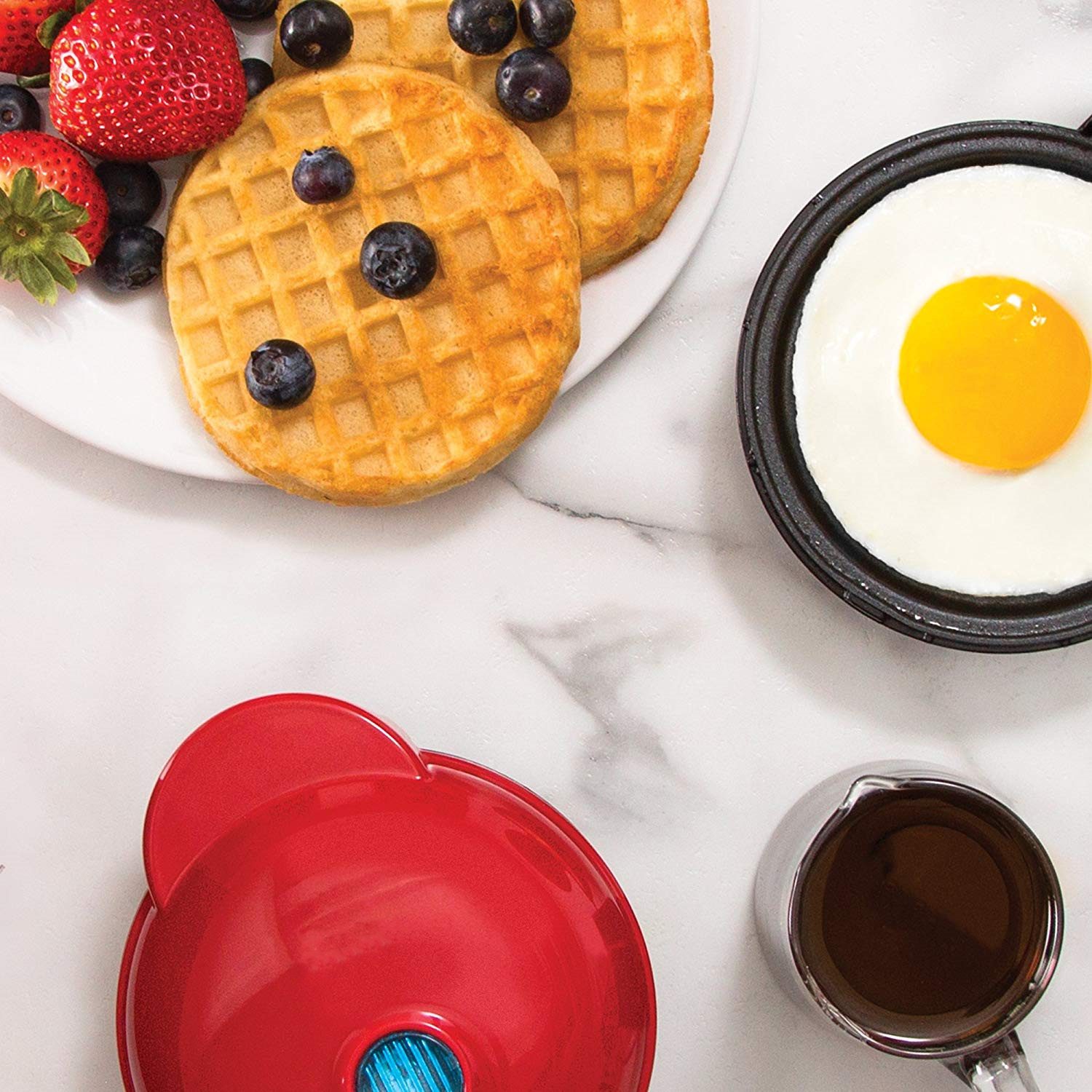 COMPACT : this is a MUST-HAVE for that first apartment, smaller kitchen, college dorm life, or camper/RV travelling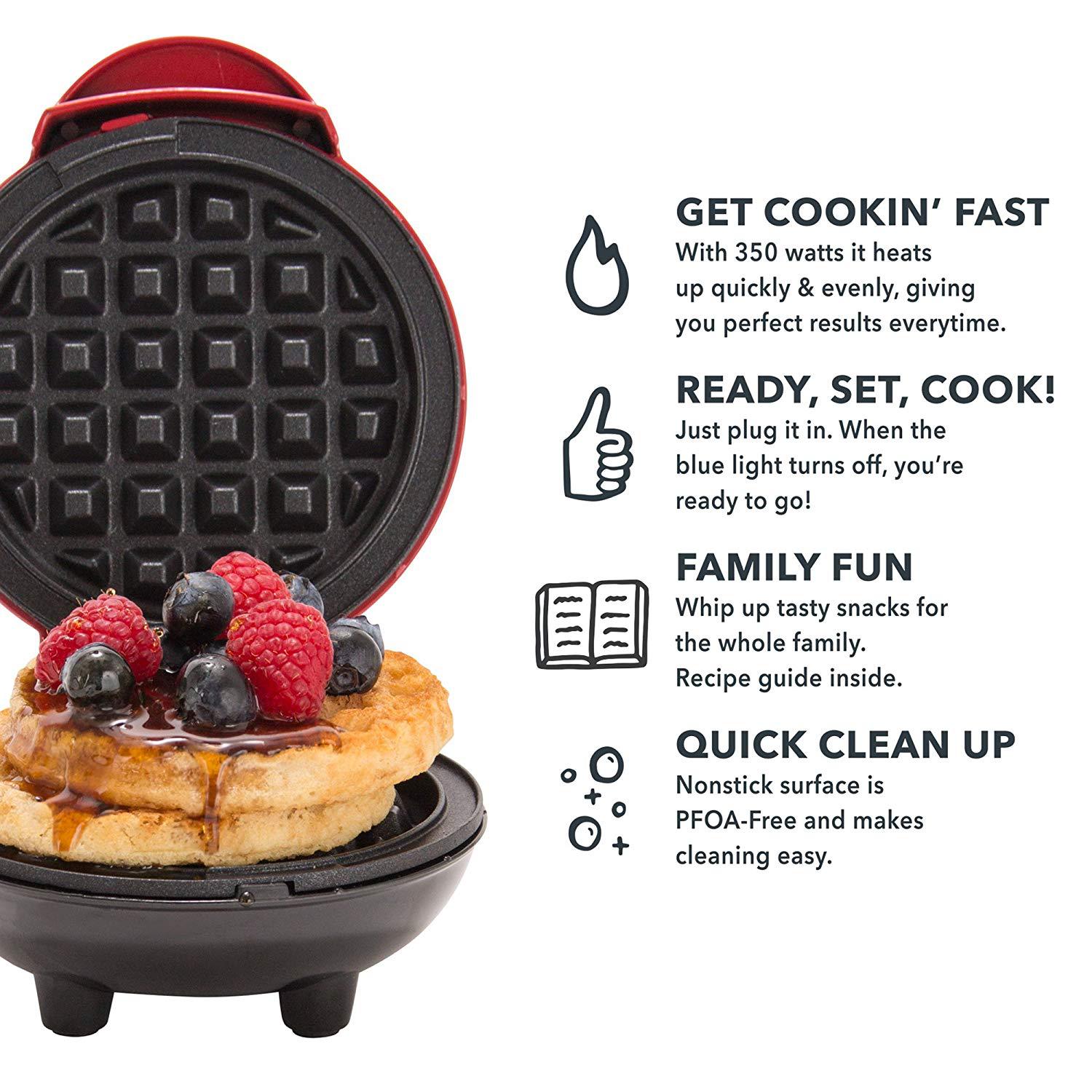 QUICK + EASY: Simply plug it in and wait for the indicator light to turn off; it heats up in mere minutes The dual non-stick surfaces provide an even cook for consistent results, each and every time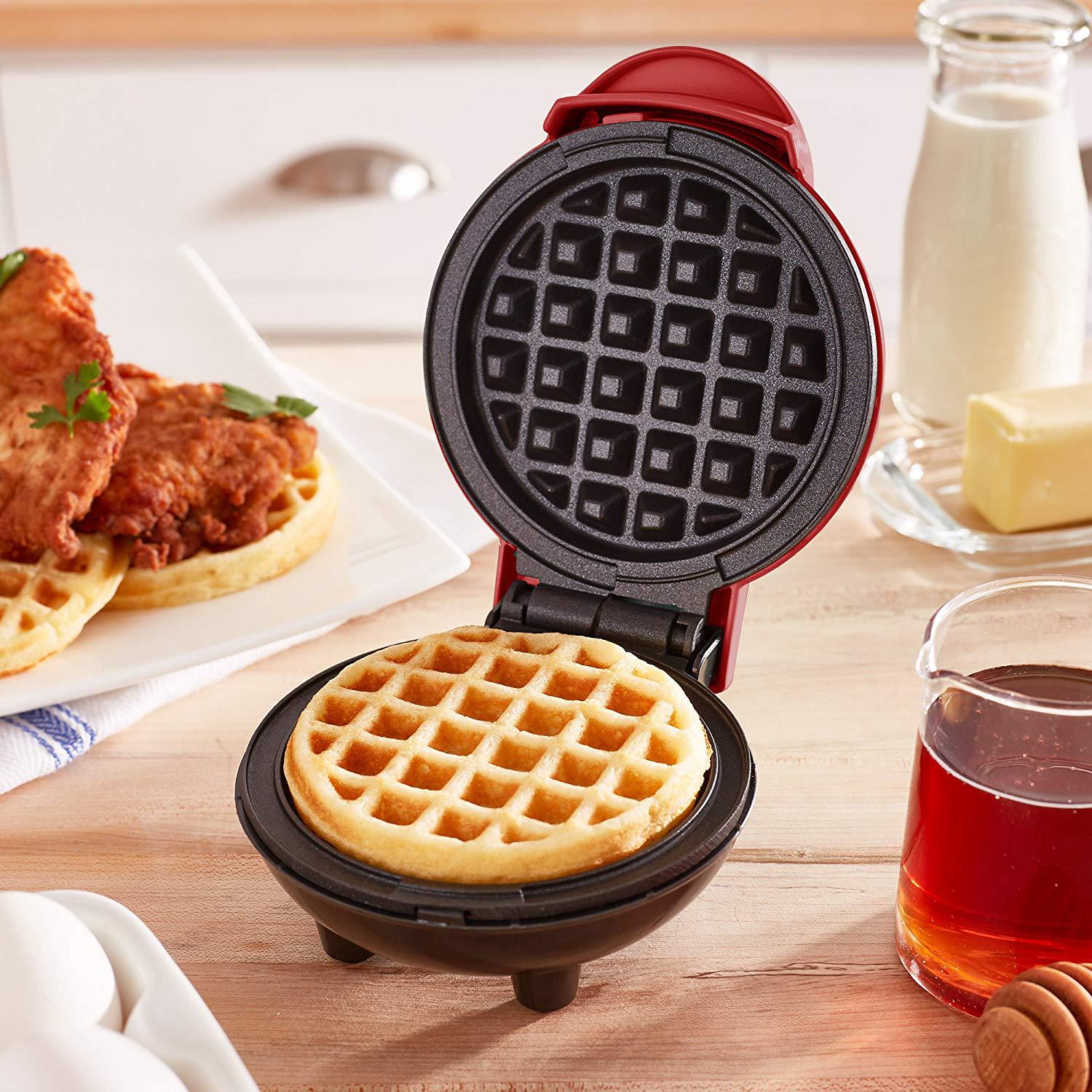 PERFECT GIFT: The perfect wedding or new home gift Its small size takes up little counter space, and its sleek design will match any kitchen décor
INCLUDES: the 350-watt Compact Waffle Maker includes recipe book and recipe database access (all non-electric parts are easily wiped clean)