Add a Touch of Magic To Your Property with These Beautiful Glowing Solar Garden Flowers!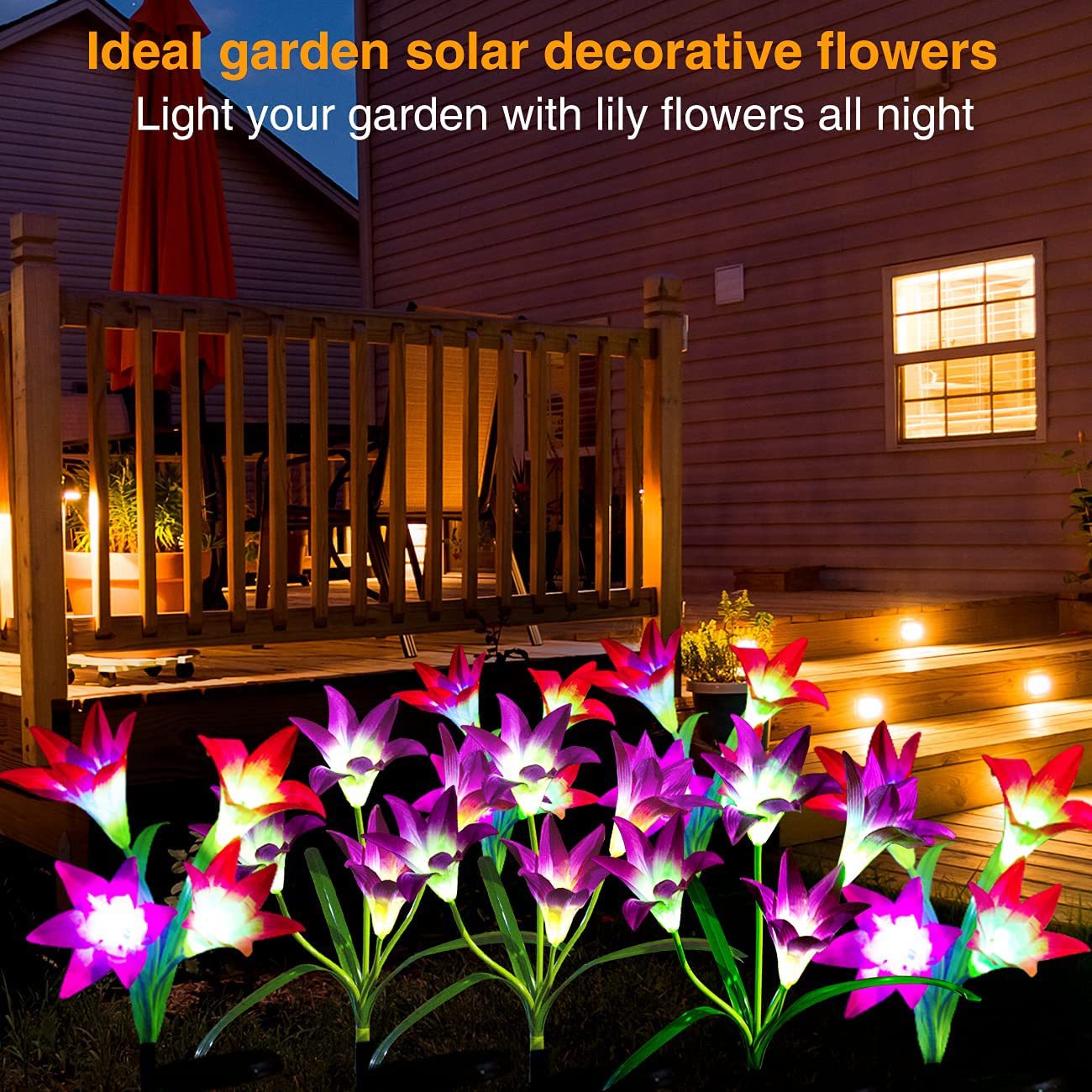 Make People Stop and Stare With Your Beautified Lawns and Gardens!
Is your lawn looking bare and empty? Are you looking for ways to elevate the looks of your property? Now, your lawns, yards, gardens, and patios will be anything but boring with the help of glowing lily flowers – the FloraFlow outdoor solar lamp!
The FloraFlow outdoor solar lights is a low-maintenance, easy-to-install ornament that will cost you a little but will impress you a lot! At nighttime, these glowing lily flower lamps fill the space with dazzling lights and colors – all powered by the sun no less. Yes, these lamps are solar so the last thing you will be worrying about is spending bucks on electricity!
Multipurpose and ready to be installed everywhere – without requiring you to spend thousands on light installation – these solar garden lights are just what you need to give your outdoor property a makeover!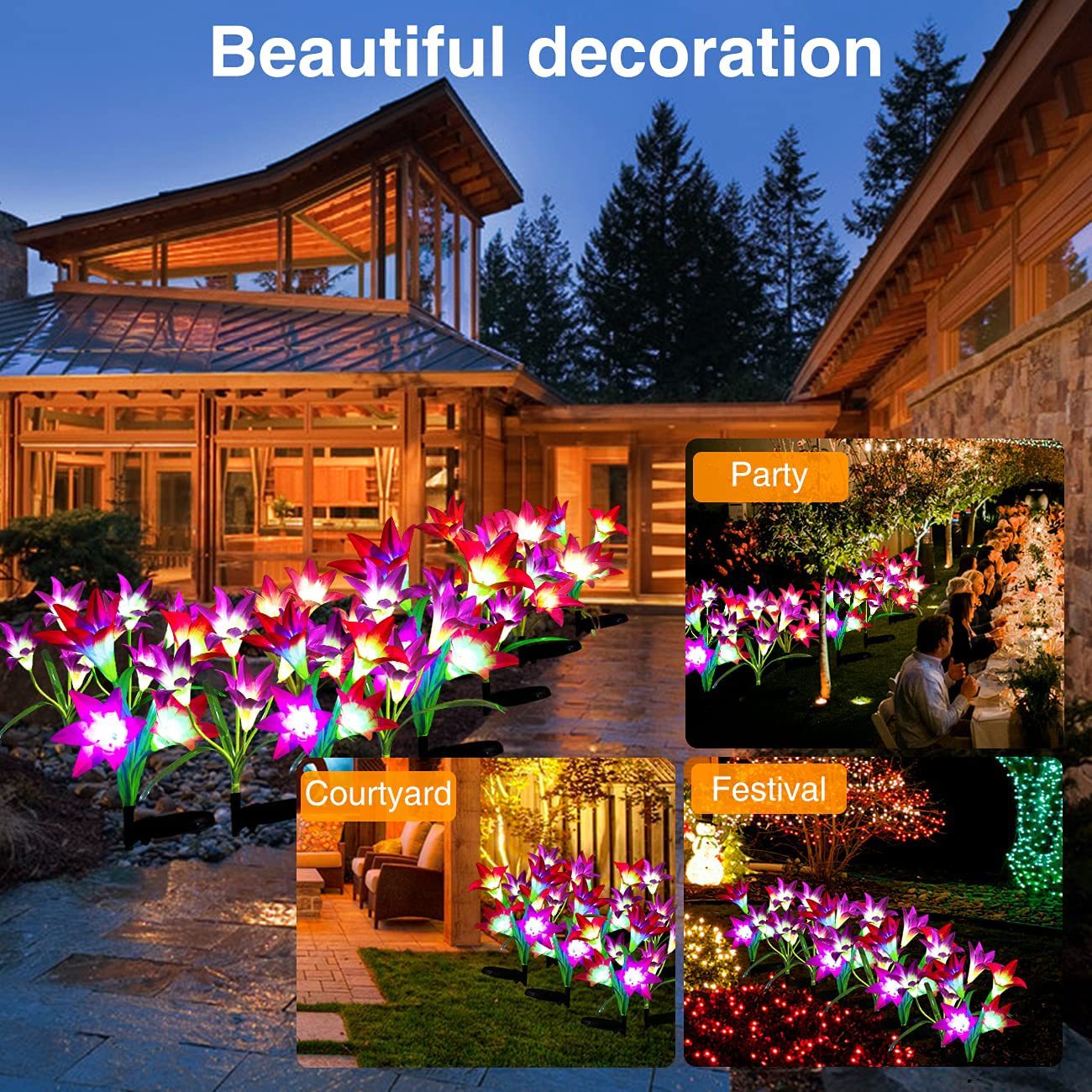 FloralFlow Features
☼ Improved lamp design and quality for better outdoor decorations. The FloraFlow solar garden lights now have bigger lily flowers, that are made of fine processed fabric. These flowers now come with adjustable stems and leaves that make you freely design their pose as you like, enabling you into creating a romantic atmosphere for your garden.
☼ Comes with a high-efficient solar panel that powers lamps fast. The lights of the Flora Flow garden lamps will always be there. The lamps now come with bigger solar panel made of monocrystalline silicon which has the highest photoelectric conversion efficiency of all kinds of solar cells. With this solar panel, the flowers can light up to 8 hours.
☼ Installation and maintenance is easy and cost-free! The FloraFlow Garden Decor Light will automatically light up in the dark to illuminate your backyard and pathway – with no wiring, no installation required. These low-cost, high-performance lights are the best choice if you're sprucing up your home on a budget.
☼ Includes a Night Sensor and comes in four different lighting modes. These solar garden lamps can automatically light up in the dark to illuminate your garden and pathway. You can choose from four different lighting modes according to your preference.
☼ Works even on bad weather. These floral solar lights can withstand bad weather. Waterproof class is IP65. Do not need to worry about them in bad weather.
Warm Tips
Please be sure to turn ON the switch before using, otherwise it won't be charged.
Please remove the transparent protective film on the solar panel, this will allow the solar panel to receive more sunlight.
You can install the solar lights in locations where the sun source is unrestricted and strong.
Please wipe the solar panel with a soft cloth regularly to increase the amount of sunlight absorbed.
Package Included
Solar Lily Flower Light x 4
User Manual x 1