With the reliable and efficient Flavello Pasta Maker, you can select your pasta's preferred thickness and width to create a better consistency and texture for your dish.
Whether you are making spaghetti, fettuccini, lasagna, or any other pasta, when it is freshly made, it will always bring added happiness and satisfaction to you, your family, and your friends.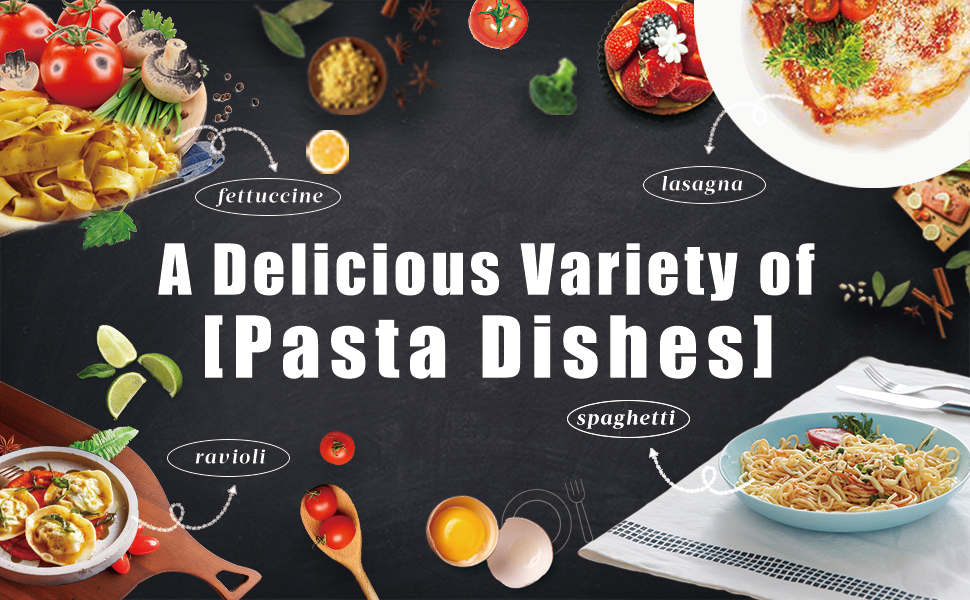 Features:
Authentic and tasty: a smooth roller gives the pasta a consistent texture every time; no more squeezing and tearing the dough, as with automatic pasta machines; enjoy delicious gourmet pasta meals at home like never before
Adjustable thickness settings: regulating knob with 7 settings allows you to choose the thickness of your dough sheet; change the texture and taste of your pasta with this simple adjustment
2 widths of noodles: using its unique cutter, pasta sheets can be cut with one of 2 widths-2 or 4 mm (0.07 in or 0.15 in); perfect for making spaghetti, fettuccini, lasagna, dumpling skins, and more; caters to all your pasta making needs
Unmatched quality: its pasta rollers and pasta cutter are made of high-quality and non-toxic materials, thus guaranteeing its safety and durability; innovatively designed with a sturdy table clamp, it will not move around when using
Easy to clean: the tray can remove to clean and store; with a cleaning brush, its pasta rollers and pasta cutter can keep the machine bacteria-free and hygienic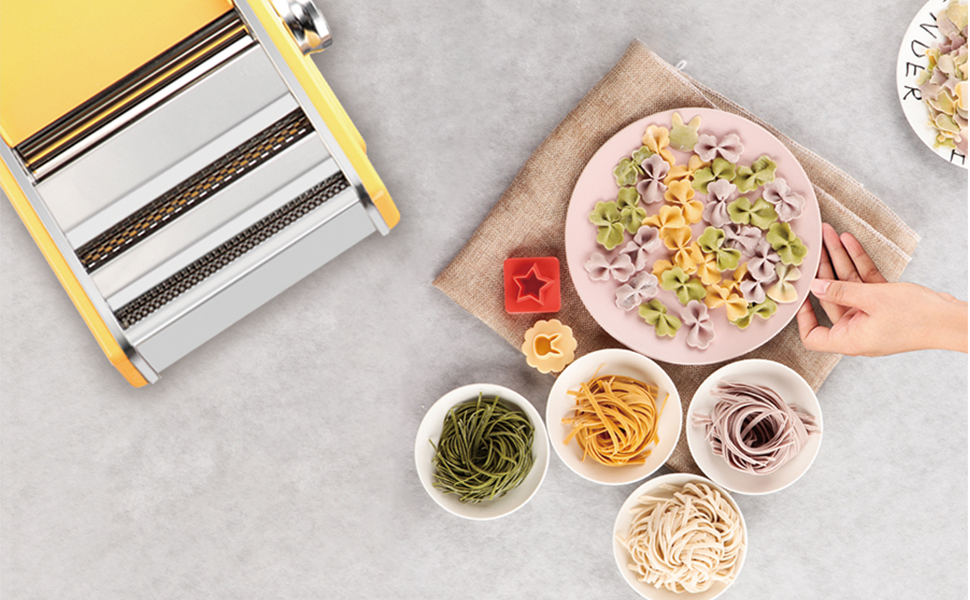 7 Thickness Settings
Adjust dough sheet thickness by using the 7-position regulating knob, helping to deliver varying flavors and textures.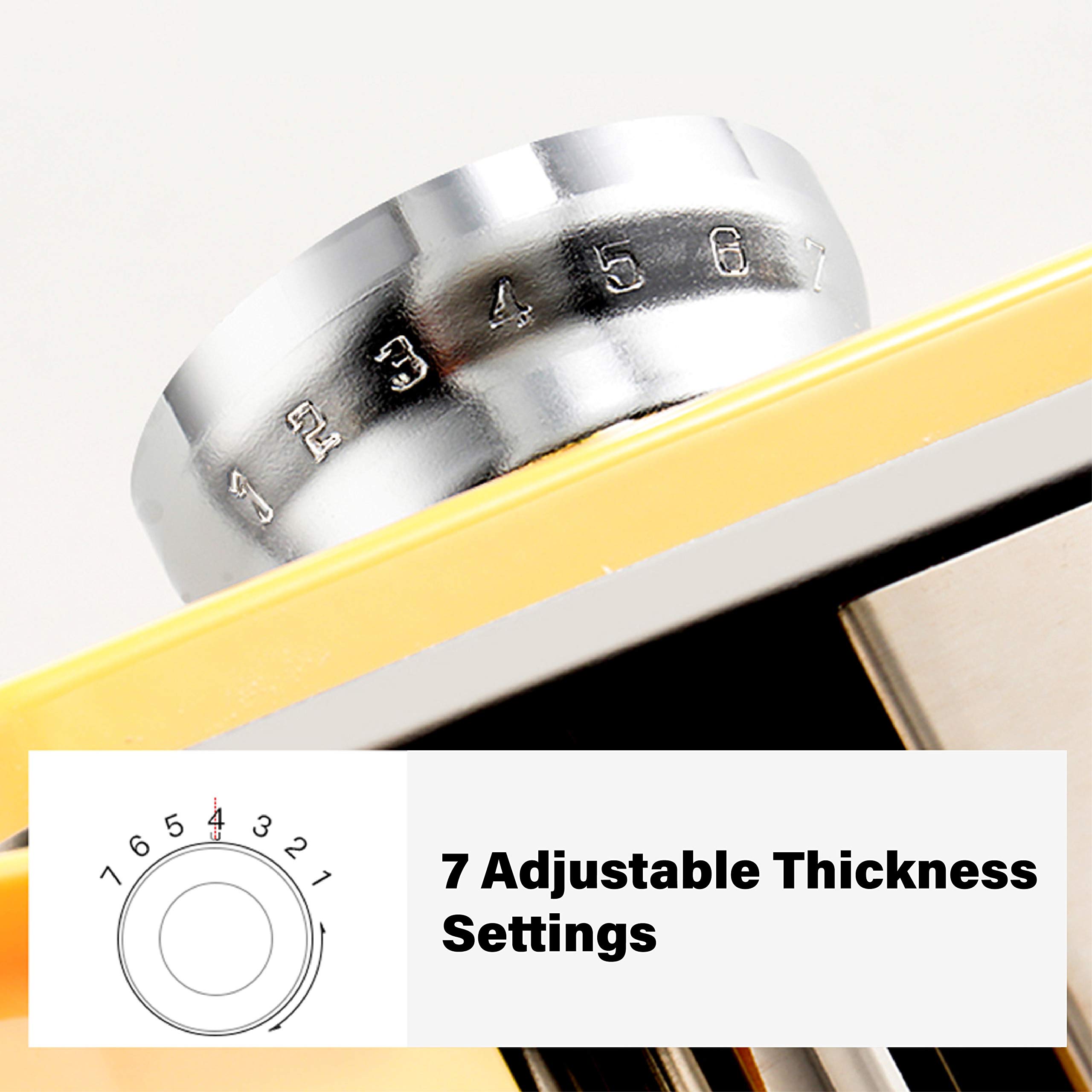 2 Optional Widths
Two different widths with 2 and 4 mm (0.07 and 0.15 in) allow you to create different pasta dishes, matching your needs.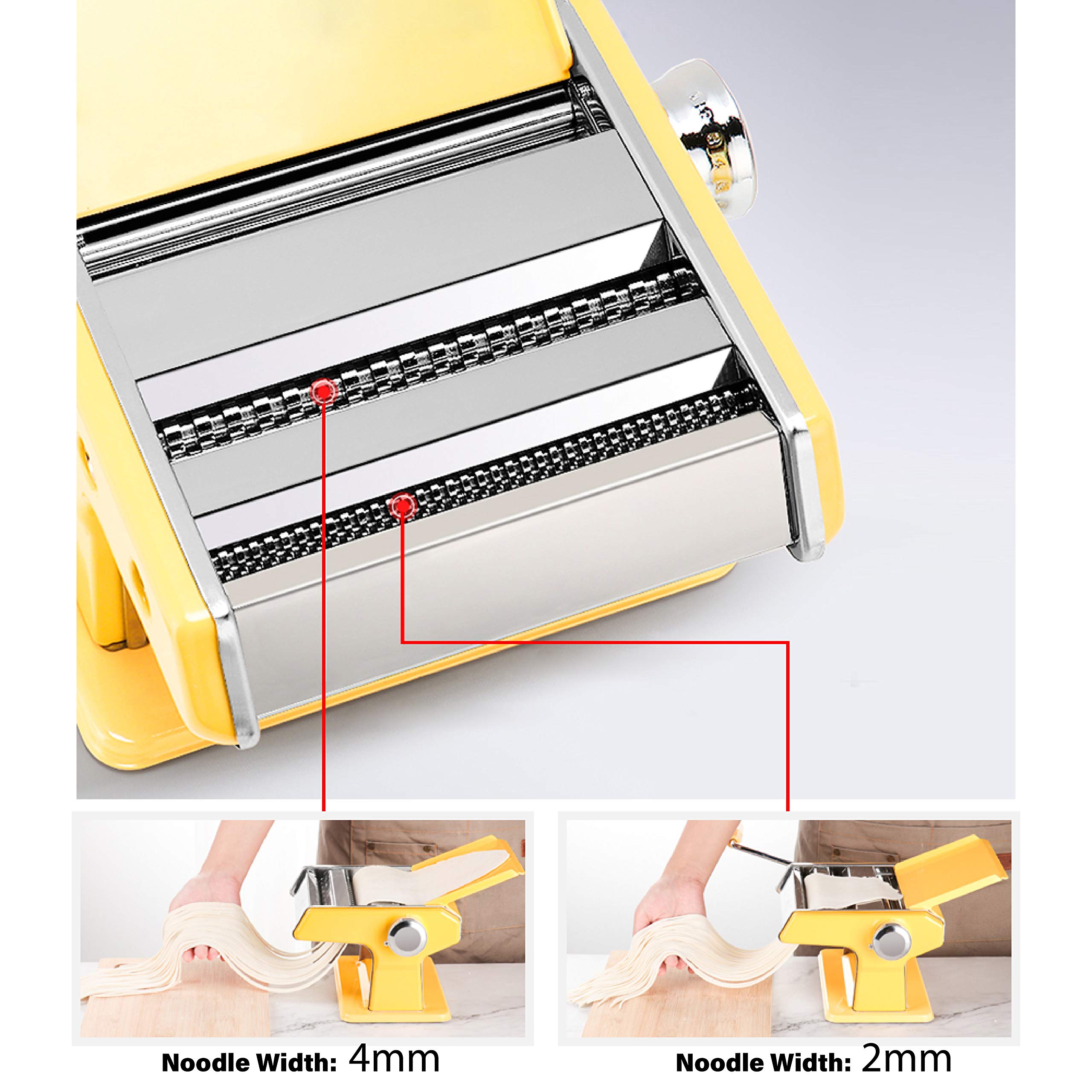 Washable Tray
The tray is made of ABS and can remove to wash. Its rollers and cutter can be simple cleanup with a cleaning brush, reducing bacterial growth and giving you more wholesome pasta meals.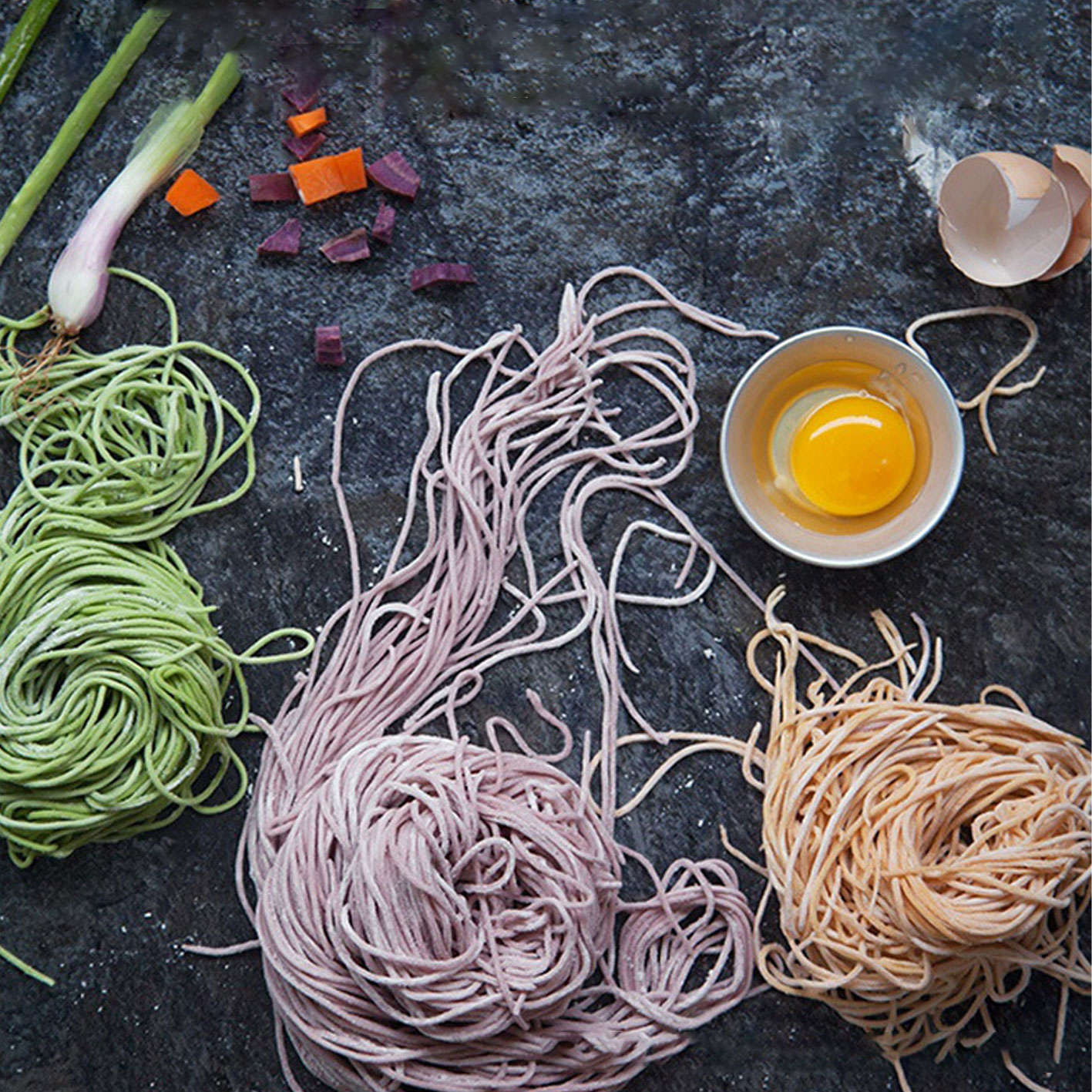 How to Use?
Prepare the dough: 5 eggs and 3 cups of flour. Completely mix them with water for consistency, knead the dough and cut it into segments. You can also add vegetable juice to your needs.
Secure the machine: Firmly attach the machine with the table clamp to a table or kitchen surface.
Roll out dough slices: Roll dough slices using the highest thickness setting. Steadily tighten the roller for your desired thickness. There are 7 thickness settings you can set according to the type of noodles you want to make. Repeated scrolling multiple times.
Cut pasta sheets: Use blades to get thin or wide pasta, suiting the dish you want to make. (2mm and 4mm noodles can be made).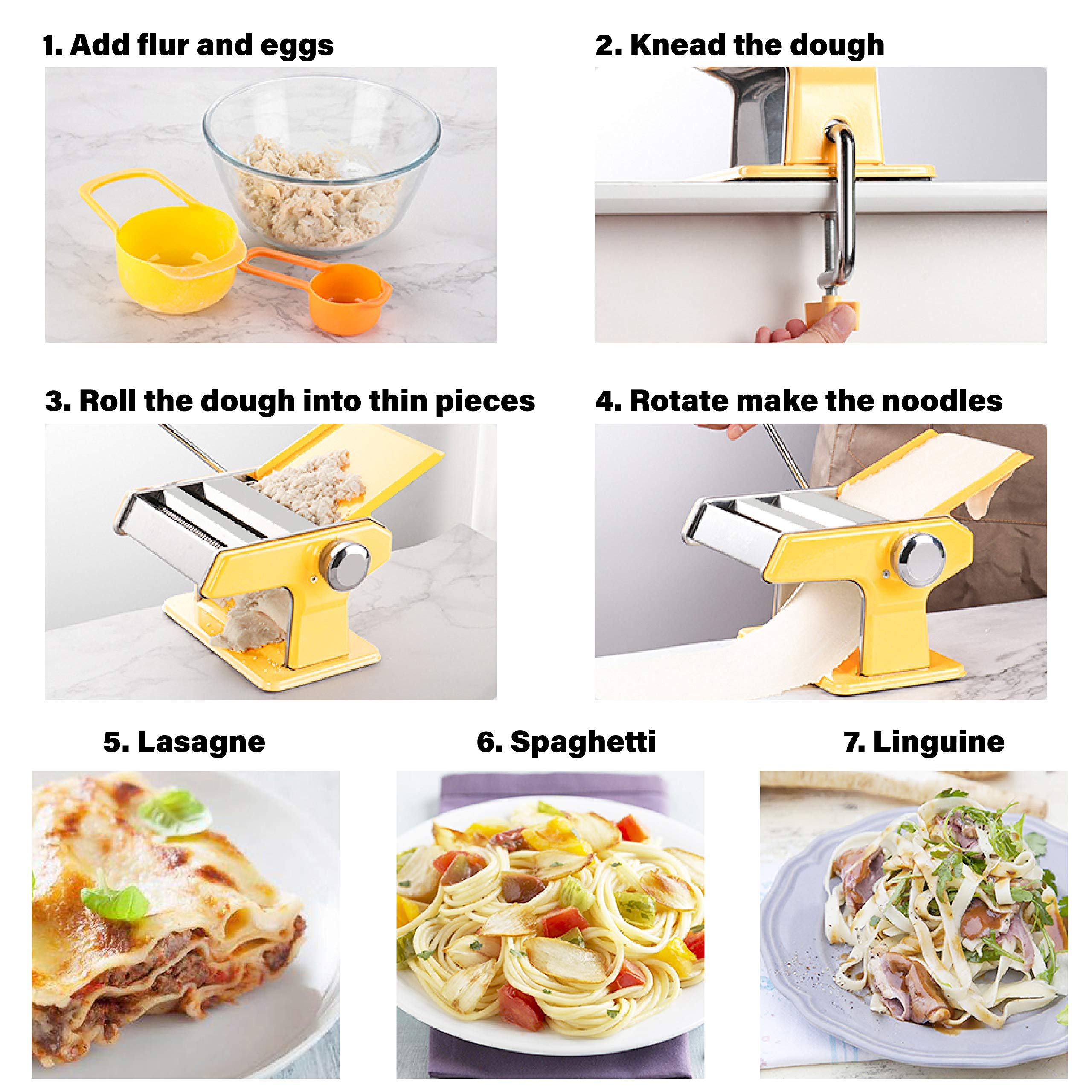 Package Includes:
1 x Pasta Maker Machine
1 x Instruction
1 x Hand Crank
1 x Table Clamp
1 x Cleaning Brush