Are you looking for another option to save time, space, and money while doing the laundry? Well, look no further and try using our FabClean portable washing machine.
Are you wondering how you can save time, space, and money by using FabClean? Here are the reasons why you should get Fabclean now. First, this device will help you save time washing your small clothes like underwear, baby clothes, socks, handkerchiefs, and towels. Also, it enables you to save a lot of space because it's smaller than the regular and traditional washing machine. Lastly, it only needs a small amount of water and has energy-efficient technology, making you save money from all those bills. With all these advantages, doubt no more, and get this Fabclean to help you clean all those laundry while looking fab at the same time.
Tired of washing by hand? Then, wash whenever, wherever with our FabClean Mini Portable Washing Machine!
Items washed by hand may look clean, but microscopic bacteria lurk in the fabric. Get a clean you can feel confident in, plus save money by washing lingerie and baby items in our FabClean compact tabletop washer. Perfect for apartment or RV life.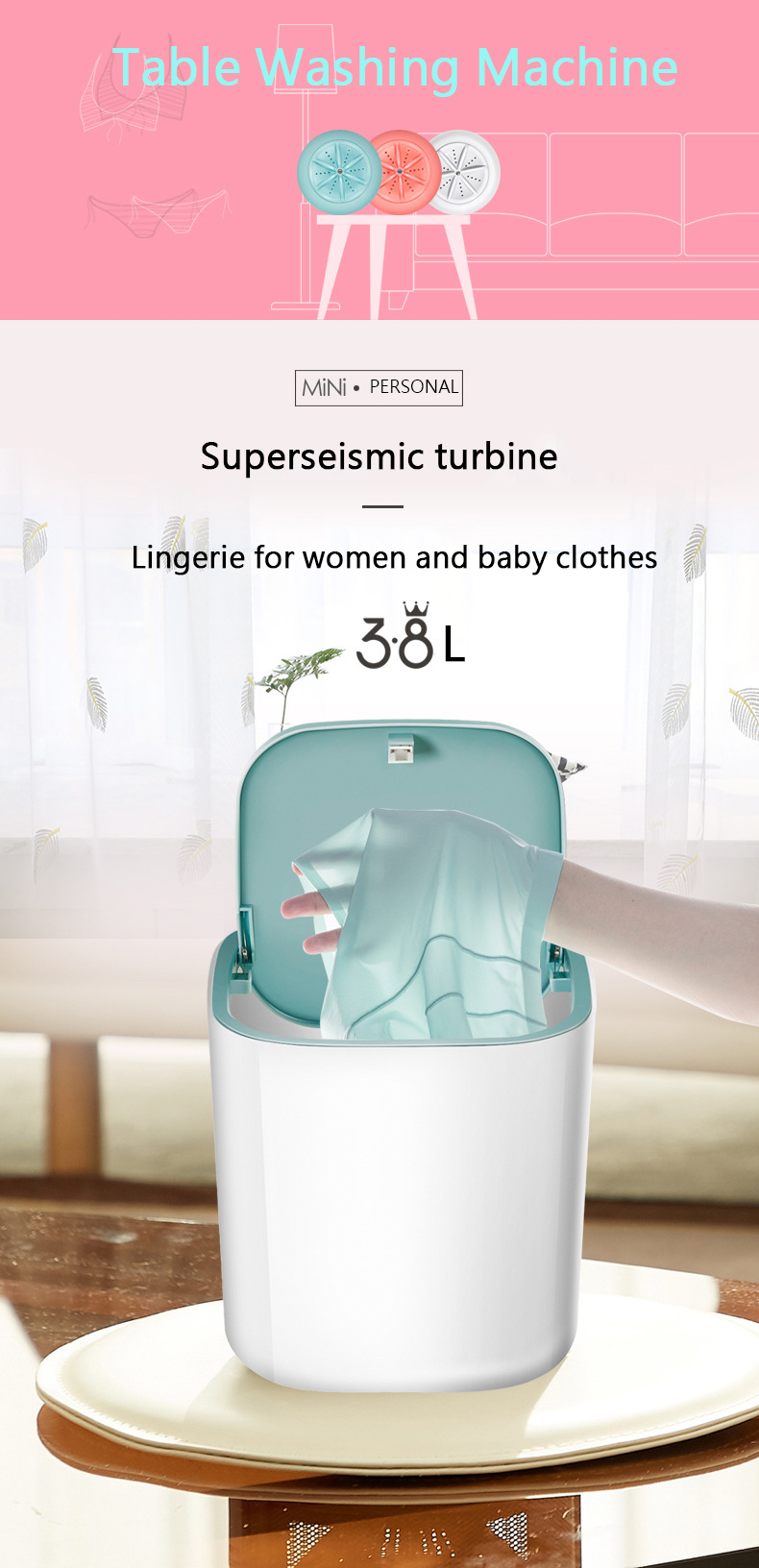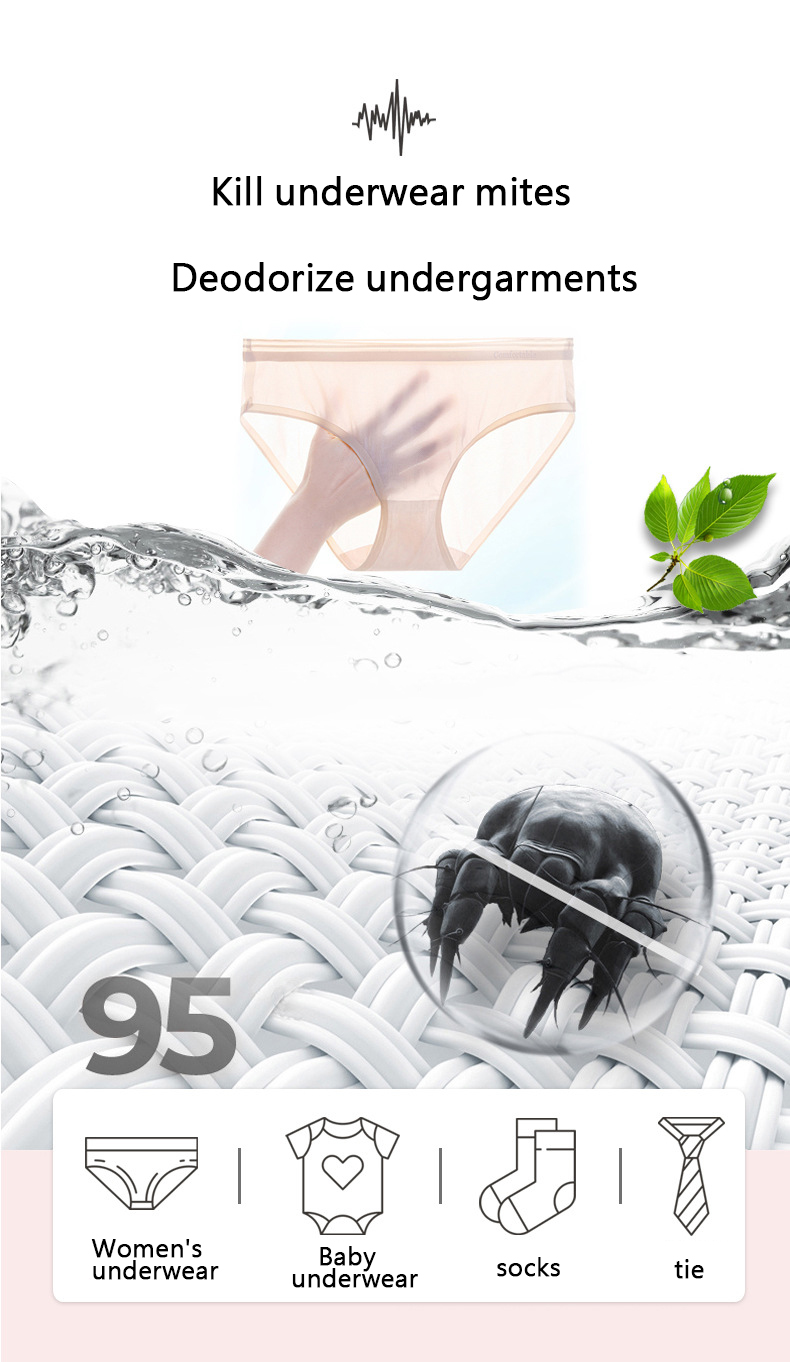 Forward & Reverse Spinning
Get a deep clean with 15 seconds of forward and reverse rotation. Fab Clean's reversible agitator removes all dirt particles and odors from the fabric. Making your clothes not only look clean but smell clean at the same time!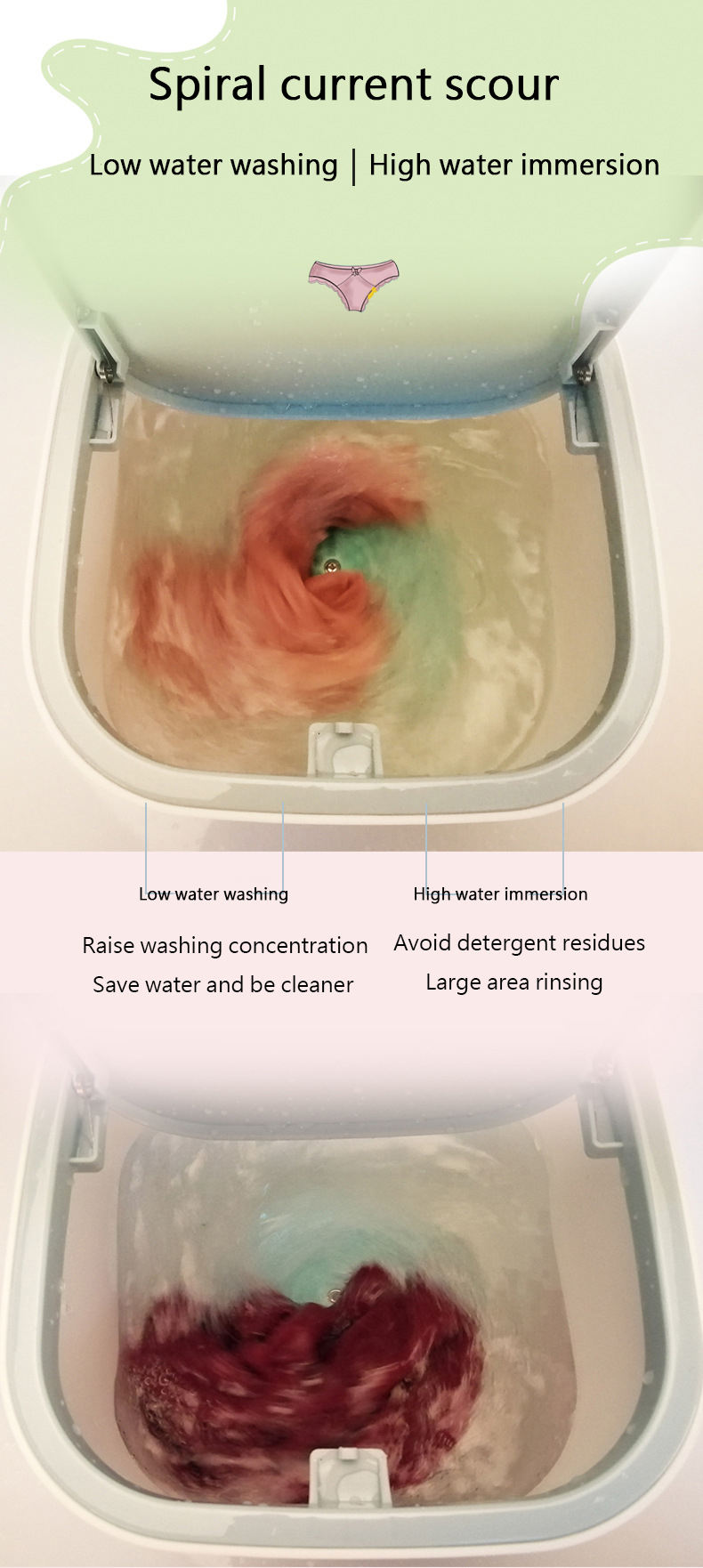 Energy-Efficient
Running a small bundle of laundry in a regular-sized washer can drive your electric bill up. In contrast, FabClean's compact mini washer is energy-efficient even for multiple loads!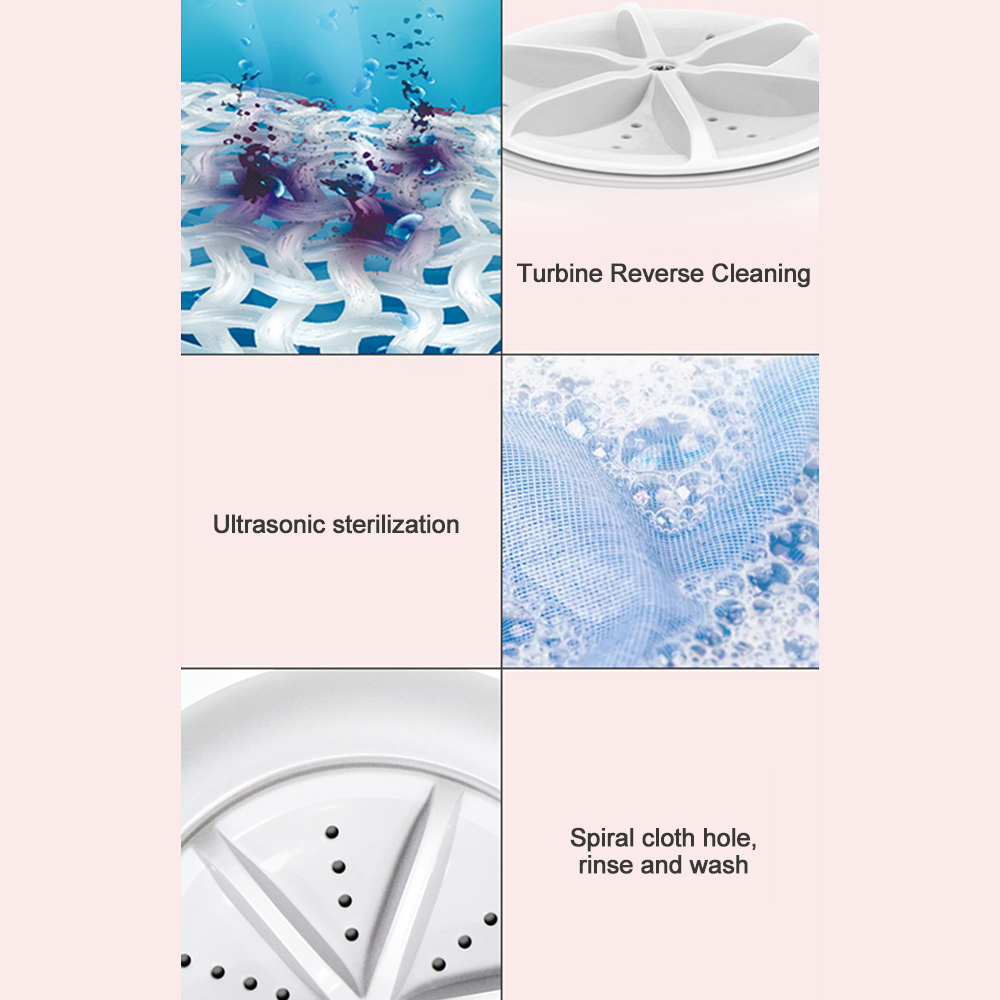 Powerful but Gentle
Large, traditional washers are too rough on delicate fabrics and intimate items. In comparison, our mini washer will get your underwear and lingerie truly clean without warping or unraveling any of your loved items.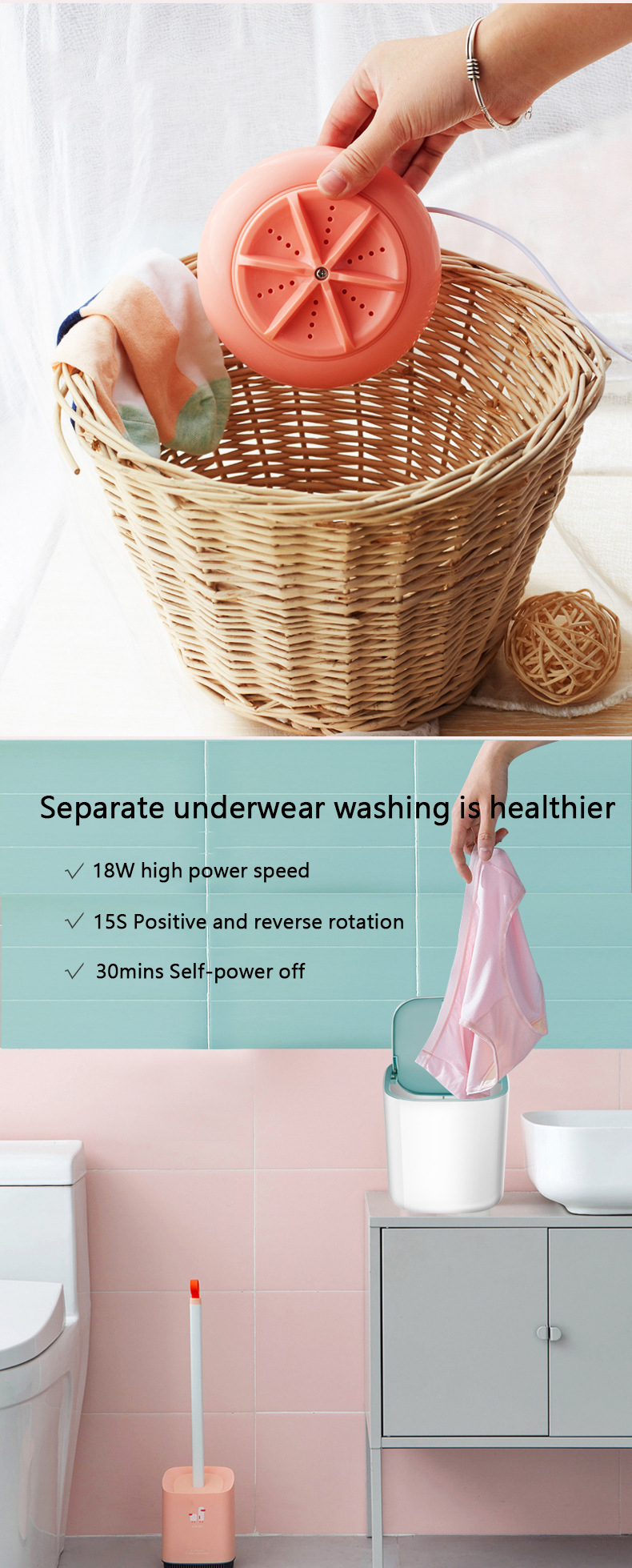 Compact & Portable
No matter how small your space, the FabClean mini washer will surely fit. Take it on the go and confidently and effortlessly wash your underwear, socks, and other small items anytime, anywhere. So no more washing clothes out in the sink. Don't you worry, as our compact washer sanitizes everything, so you will be assured each piece will come out spotless!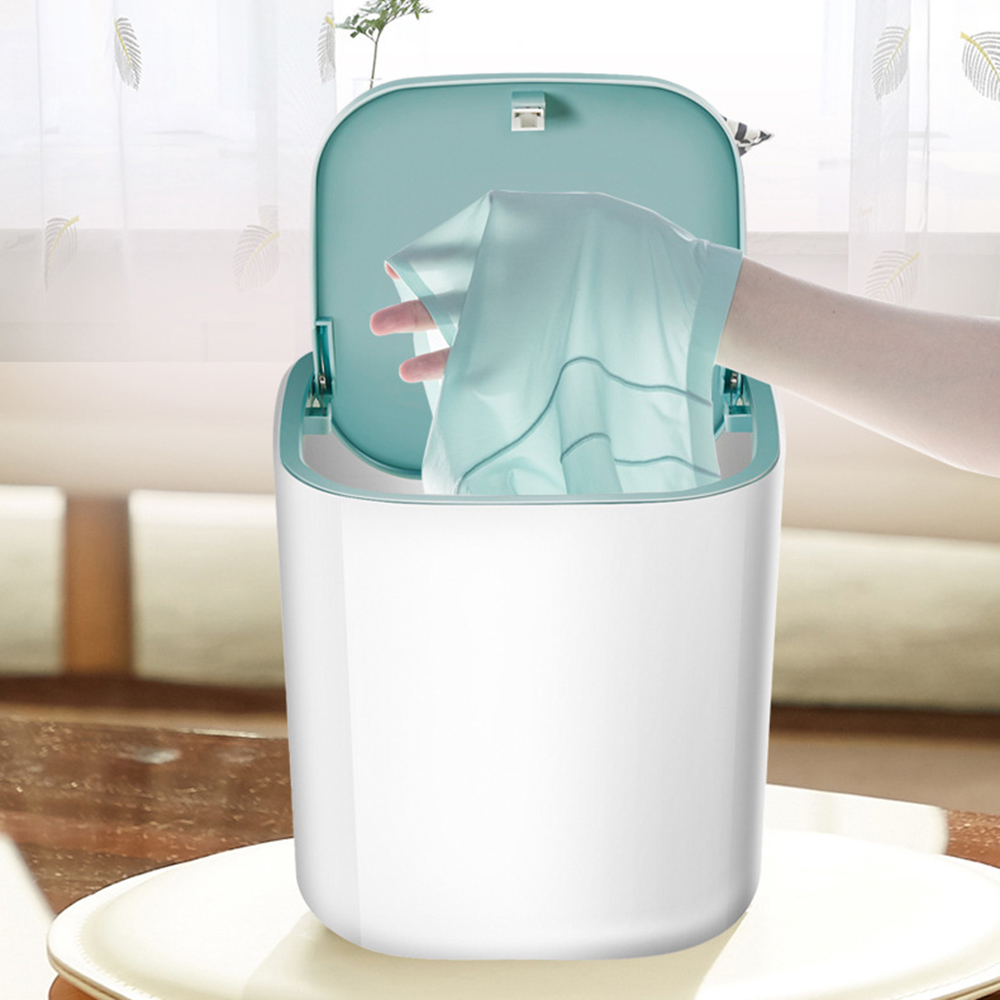 Features
High frequency and removes dirt effectively.

Cleans dirty clothes quickly and efficiently. 

Can rotate bidirectional, clockwise, and then counterclockwise to make cleaning more effective.

Automatically shuts down after working for 30 minutes.

A water-saving and energy-saving device that's suitable for 3.8kg (water) personal laundry.

Suitable for underwear, socks, tie, baby clothes.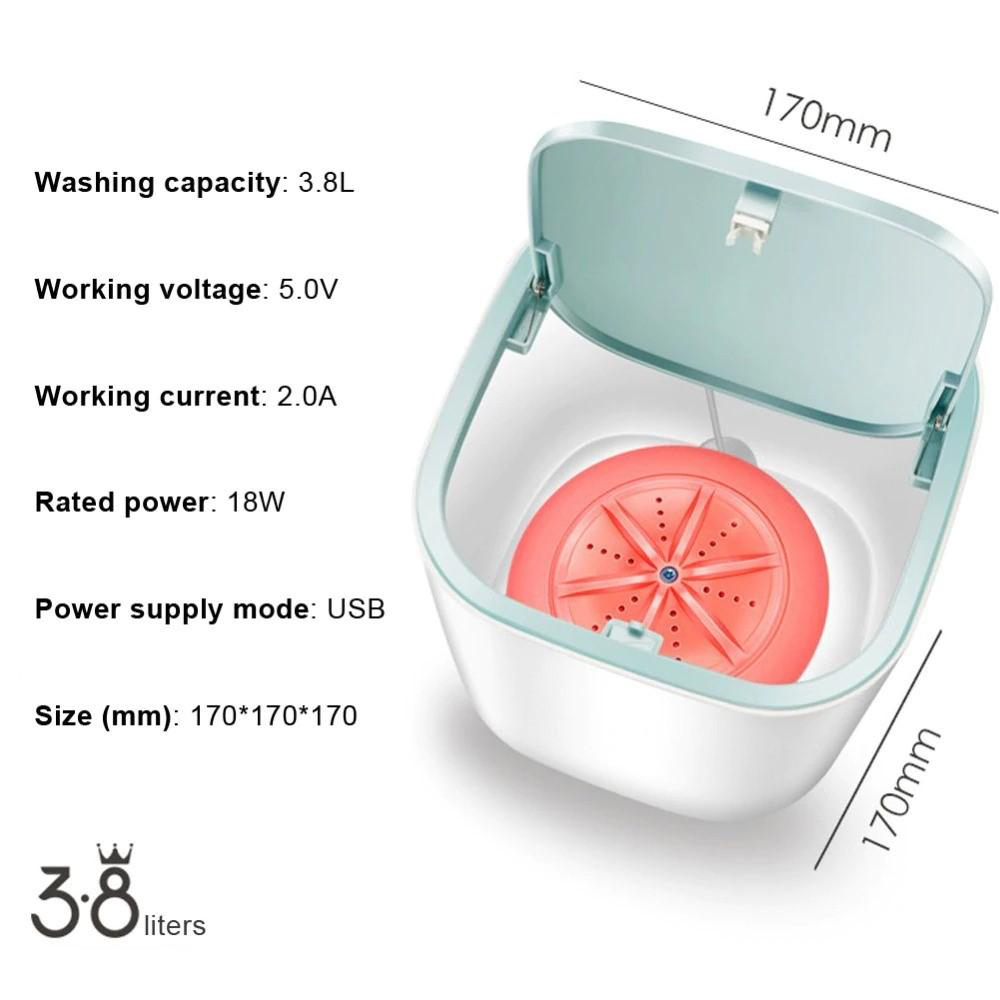 Specifications
Color: white, blue, pink(optional)
Main material: ABS
Capacity: 3.8L
Input voltage: DC 5V
Input current: 2A
Power supply mode: USB
Rated voltage: DC 10V
Rated power: 18W
Item size: 170 * 170 * 170mm
Package size: 180 * 180 * 180mm
Package Weight: 690g
Packing List