Healthy Made Easy—Experience Convenience with Eirmondo!
Our Eirmondo Professional Food Processor aims to support your healthy lifestyle and fitness through delivering convenience in mixing and processing your daily nutritional needs in a simple, easy way. With 2200W of power and servings of up to 2L, Eirmondo can get all your smoothies, juices, and blended meals prepped in 1 to 2 steps. The Eirmondo is BPA-free and LFGB-approved to secure safety and your peace of mind!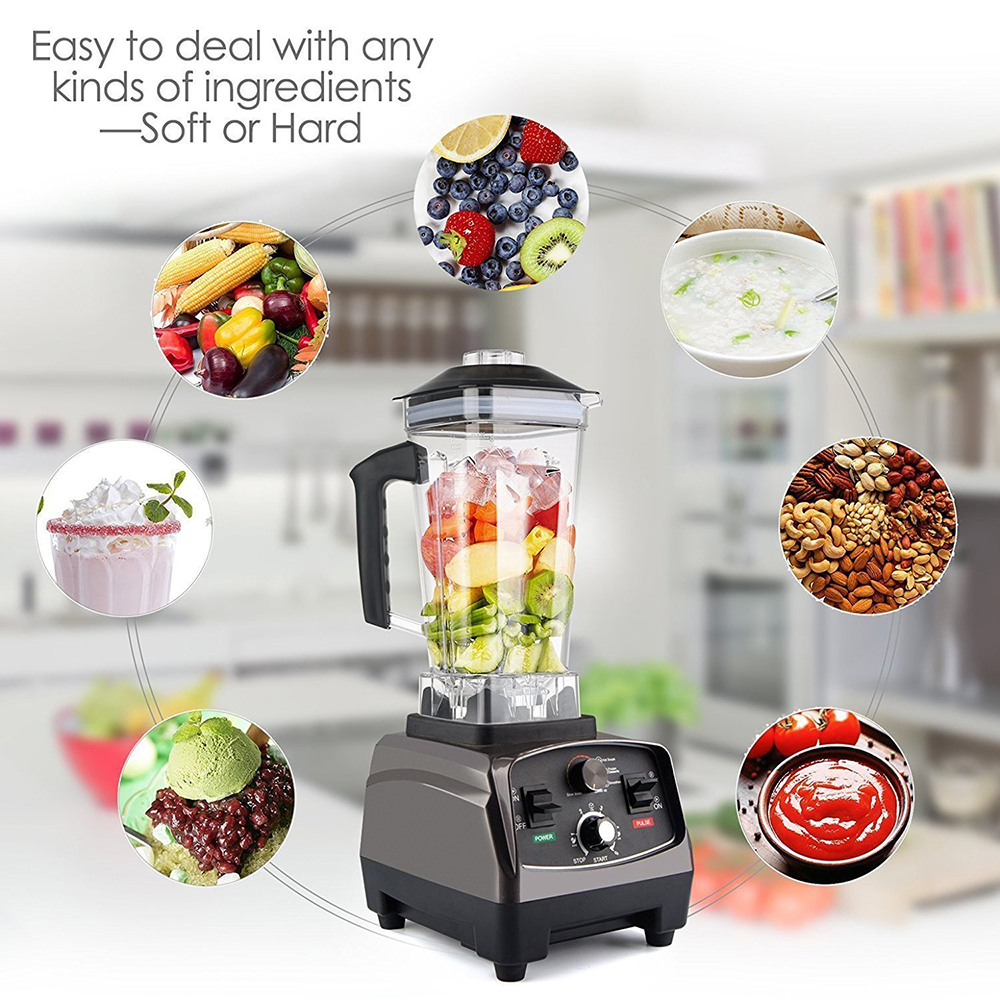 Powerful Commercial Food Processor
This 2200 watt motor Professional Food Processor comes with 6 hardened stainless steel blades that deliver high-speed blending that can easily break ice cubes and frozen fruits and turn them into a nice, smooth slush.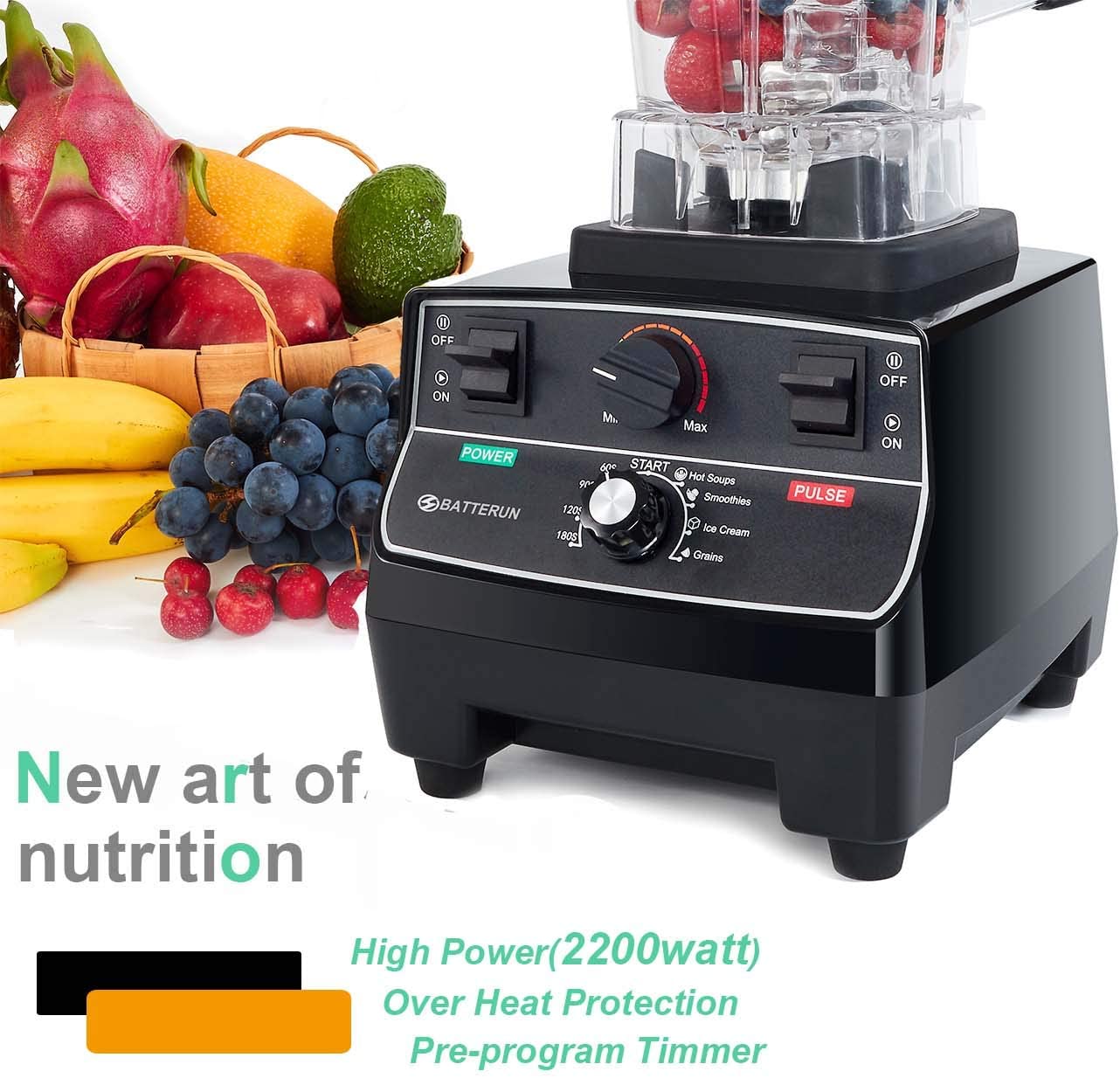 Safety Protection and Timer Design
The Eirmondo comes with unique safety protection that ensures the processor works only once the jar is attached to the base to prevent unwanted accidents. And you can pre-set the working time according to the ingredients; this kitchen blender will stop working automatically.
Big Professional Food Processor
Perfect for making large batches of creamy, frozen drinks and smoothies for the entire family and commercial use. The Eirmondo Food Processor can make smoothies, fresh juice, ice cream, milkshakes, cappuccinos, margaritas, sauces, batters, dressings, salsas, and more! The detachable blade base makes a difference in creating that perfect smoothy. Plus, it's easy to clean!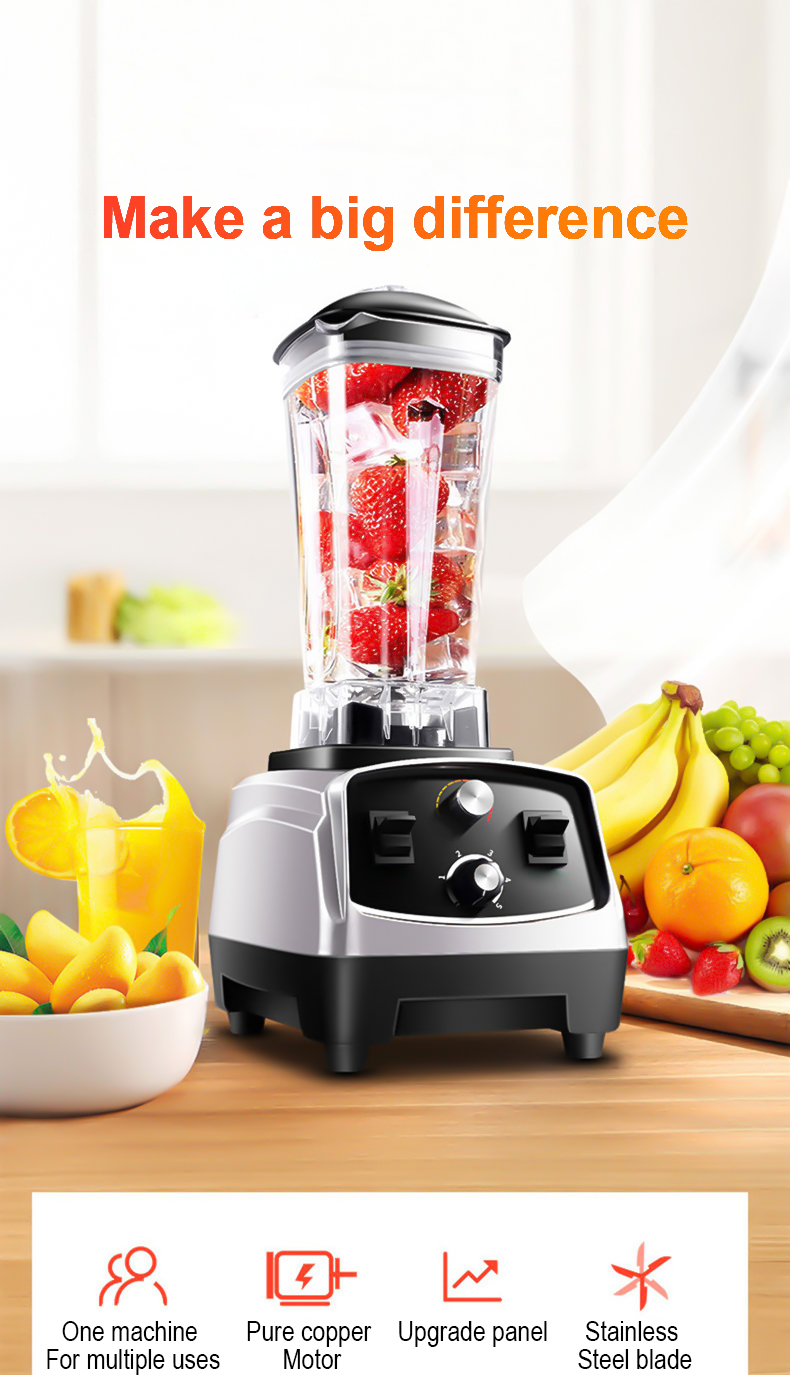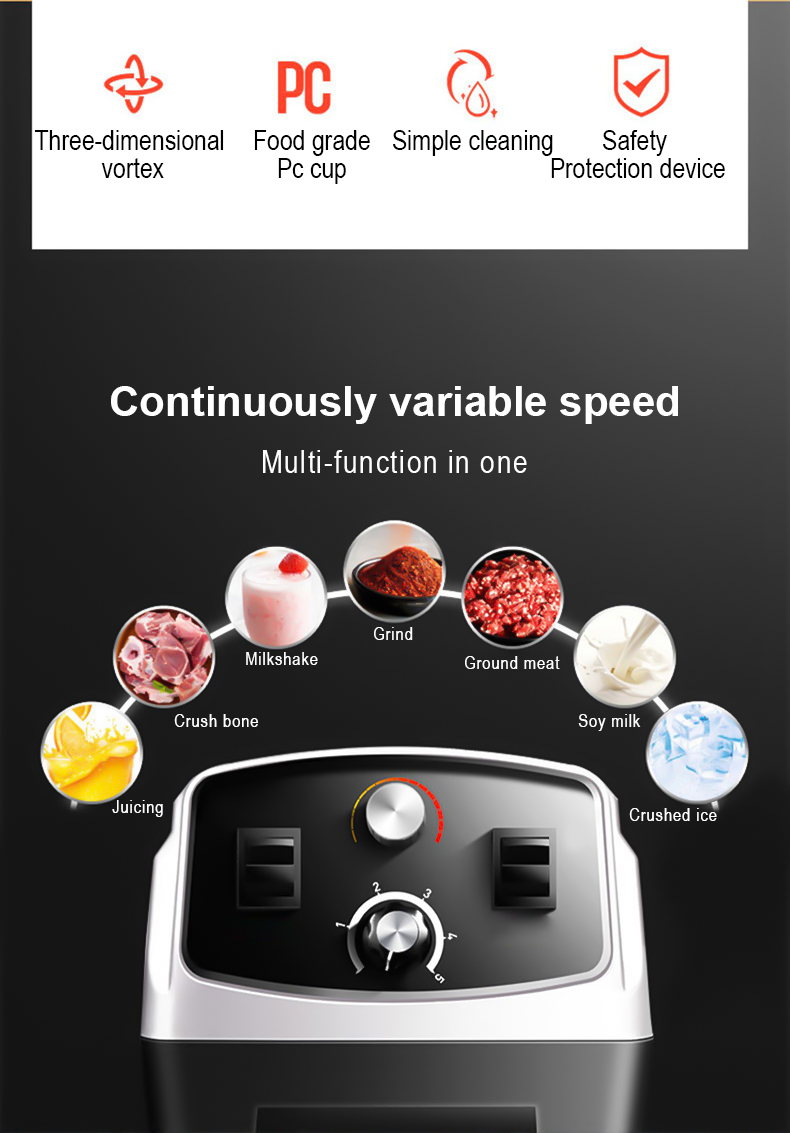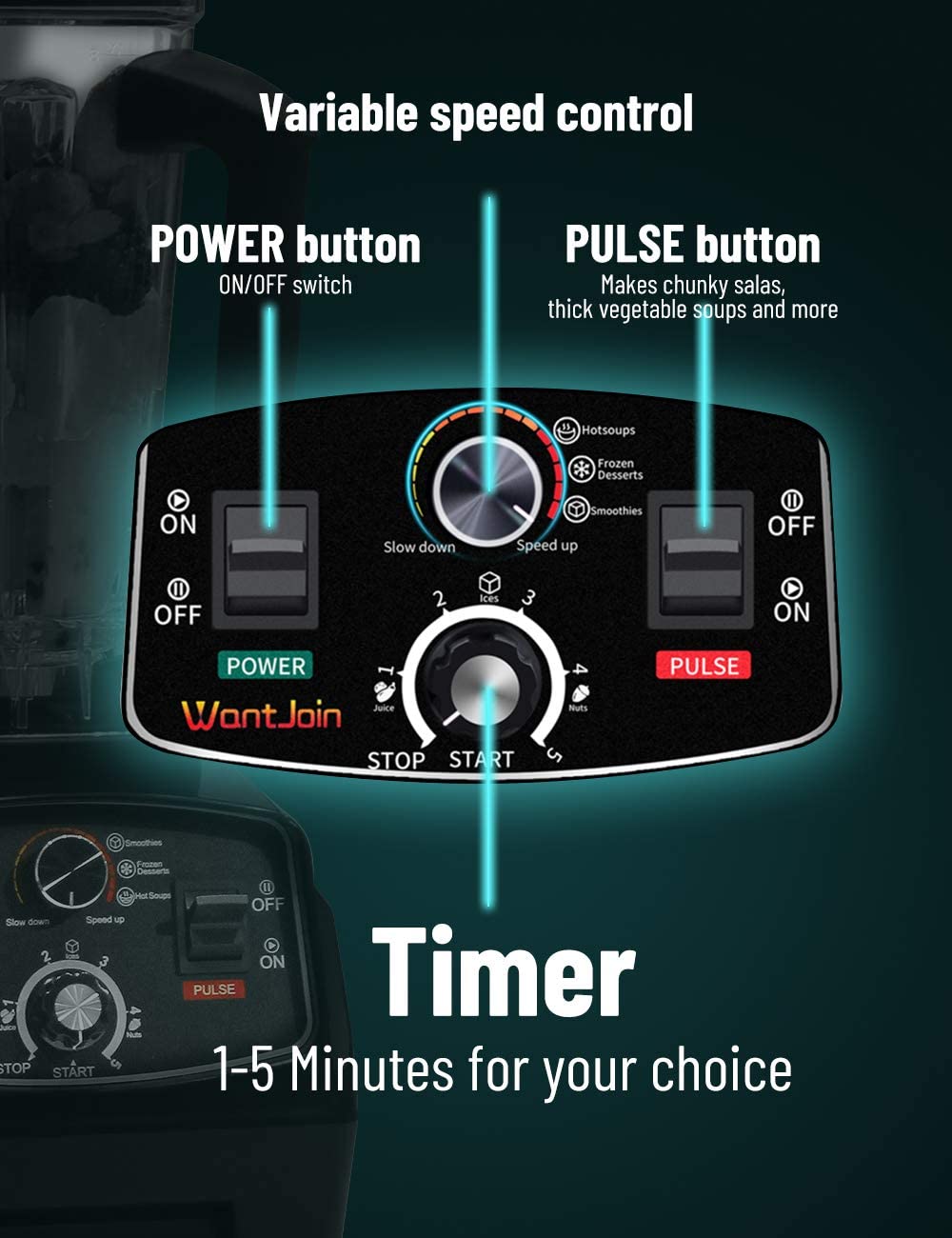 Eirmondo's high-power motor & 6 blades can crush anything in seconds, providing you that PERFECT, smooth, and nice textured smoothie you want every morning or night.
Our Food Processor has a timing function that pre-sets the time according to the ingredients used. This feature allows the blender to halt the process once the desired smoothness of the blended ingredient is achieved.
The Eirmondo Difference:
High Power Commercial Processor: Eirmondo has a 2200-watt motor with a boost of extra power! Blast ice into snow in seconds!
Timing Function: Pre-set the time; no need to wait for it to finish.
Boost Power: The one-touch pulse buttons add an extra boost of power and let you quickly get your favorite smoothies.
Commercial Blender has a 2200-watt Motor with a Boost of Extra Power!
The high-power motor with overuse protection function gives you the perfect ice crushing, blending, pureeing, and controlled ice and frozen fruit processing in seconds.
Professional Food Processor Equipped with High-Quality Stainless Steel Blades
Eirmondo's 6-blade assembly allows you to crush ice, nuts, and even other harder ingredients faster and blend ingredients smoother than other blenders.
This Countertop Blender Use Durable and Shockproof Material
Our Professional Food Processor is fitted with high-quality materials that could withstand all blending conditions. Whether you're crushing ice, frozen fruits, and more, the Eirmondo will deliver the best, smoothest, and nicest smoothie ever.
We've added a safety switch button that would only allow the processor to function once the jar is correctly connected to the base for your peace of mind. It also has a timer design that pre-set the blending process according to the ingredients used. This function automatically shuts the device off, sparing you the agony of waiting for your smoothie to finish.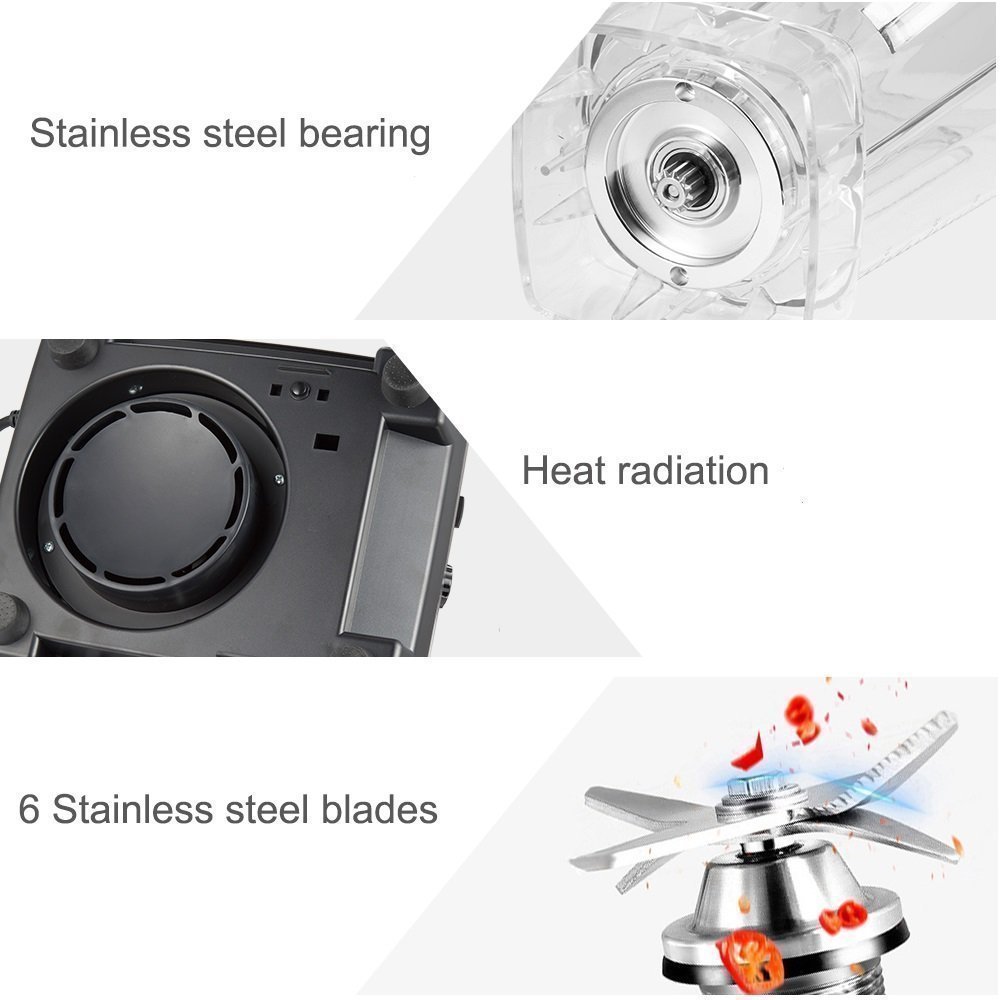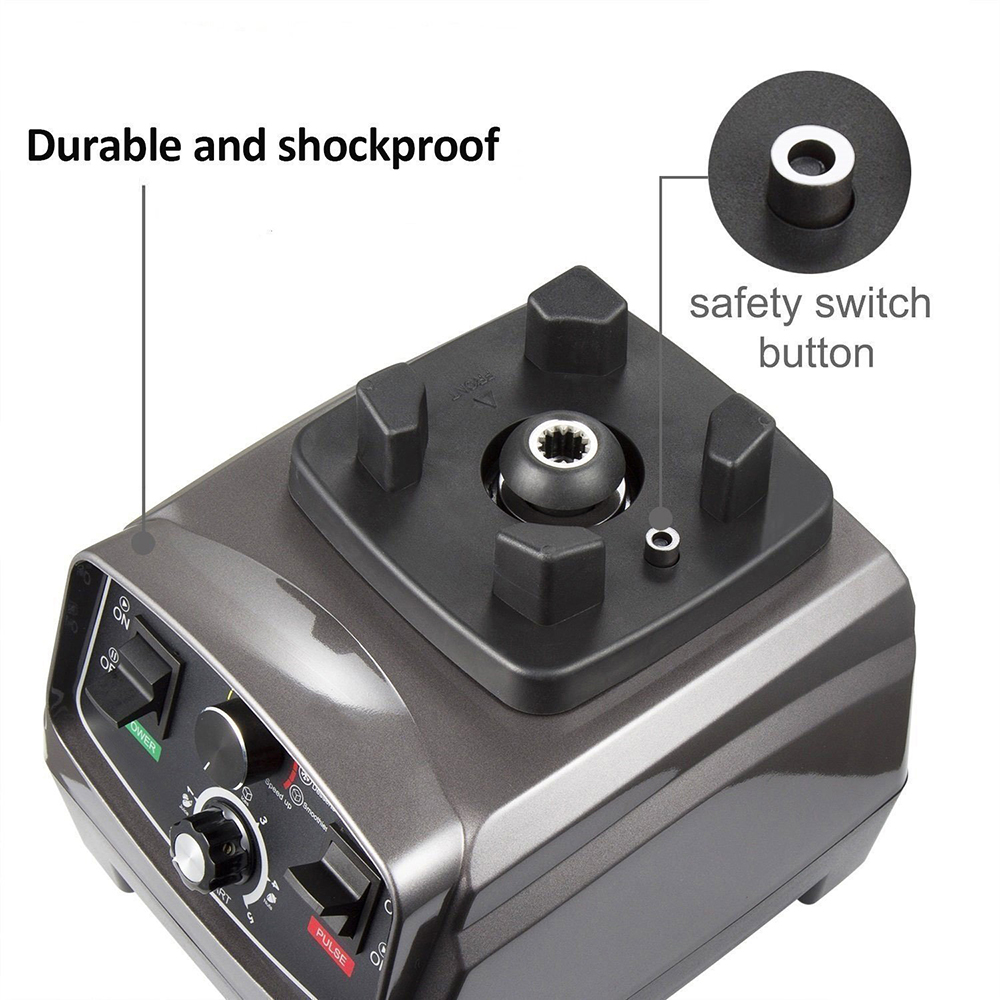 Product information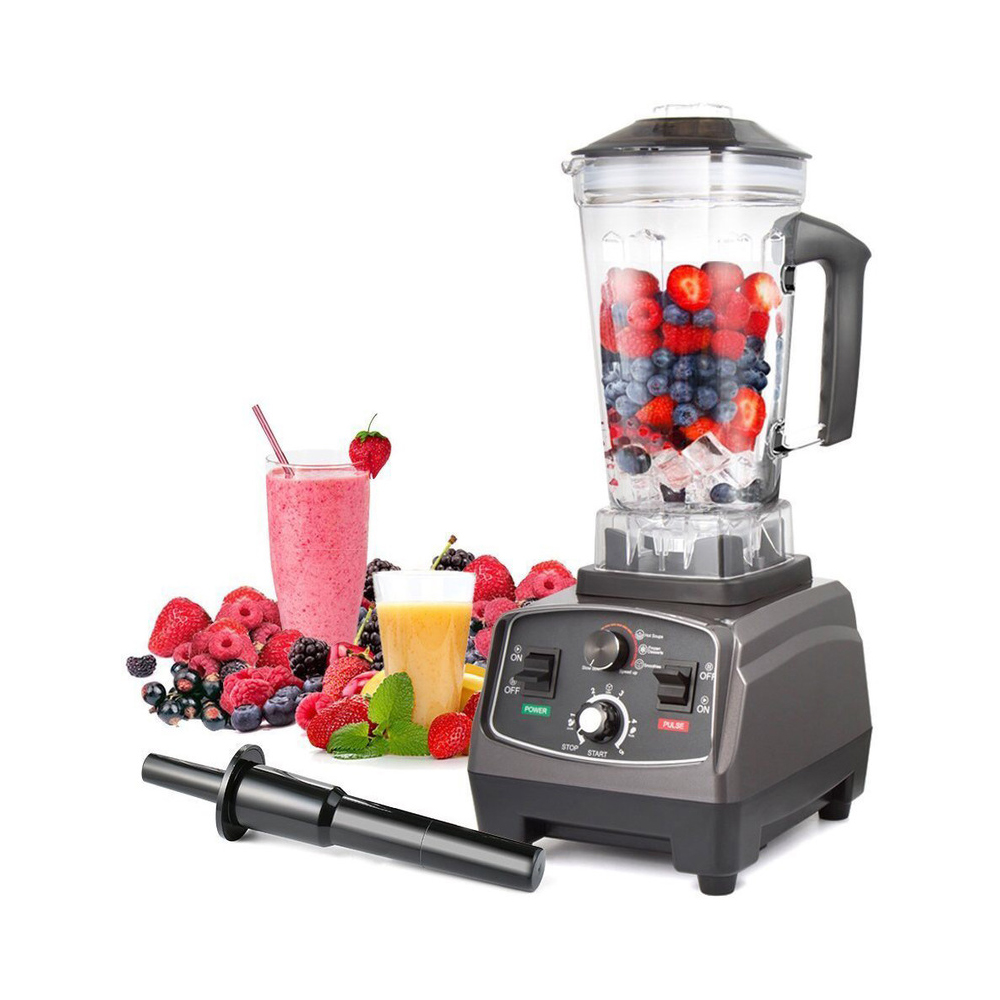 Package Includes:
Model: Eirmondo
Voltage: 220-/50HZ
Rated Power: 2200W
Motor Speed: 40000RPM (max)
Blade: 6 Blades
Weight: 9.2 lb