One Compact Tool for All Your Sharpening Needs
Do you have multiple knives at home and you feel like one knife sharpener won't do all the job? Technology has brought us products with impressive versatility. The same design now comes with the DuoDrix adjustable, multifunctional sharpener. Just in one sharpening tool, you can bring back the quality of not only your knives, but also your cutters, and razors.
The DuoDrix embodies what it means to bring a bang to your buck. With its award-winning portable design, you can embark on your outdoor trips, backyard cooking, and outdoor excursions with high quality knives. When the going gets tough, you can simply throw in the DuoDrix inside your bag and you are confident your knives and other sharp essentials will be in top condition.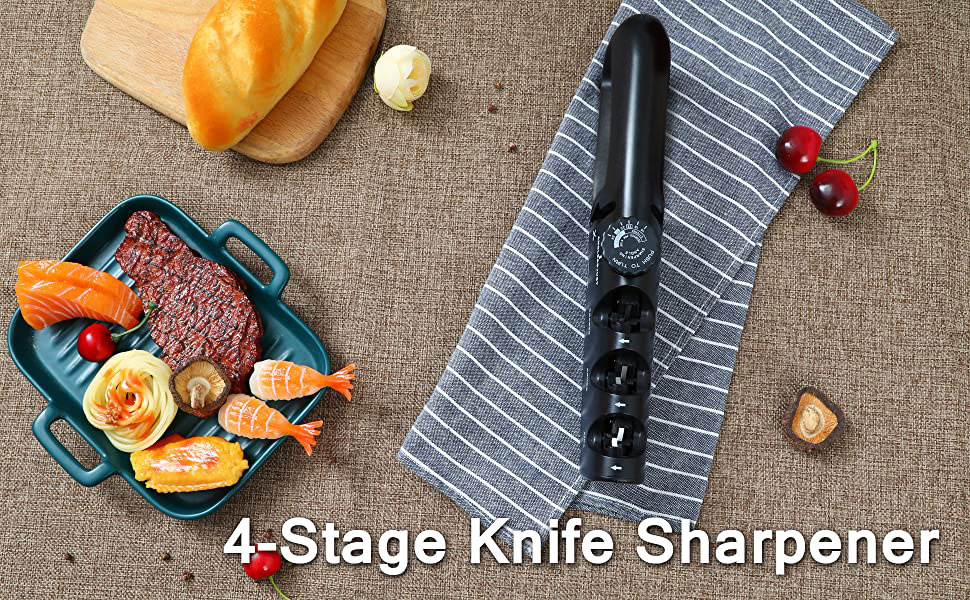 Features
The All-Around Knife Sharpener.  Our knife sharpener helps repair, restore, and polish kitchen knives & scissors quickly. You won't be needing additional sharpening devices for other blades. The first slot is for scissors, the second slot is for dull metal knives, the third slot for ceramic knives and classic kitchen knives, and the fourth slot is for sharpening dull edges. 
Includes an adjusting knob for quality sharpening all the time. The DuoDrix professional knife sharpener has an adjustable angle button(from 14° to 24°) for various knives. The knob allows you to set a sharpening setting that will bring quality sharpness to different blades and knives all the time.
Convenient and easy to use. Sharpening your tools with the DuoDrix only includes  three steps: (ONE -Coarse Sharpening TWO- Crude Sharpening Three – Fine Sharpening).
Comfortable and safe to use. It's comfortable to hold and easy to operate. Its ergonomic design allows you keep a firm grip on the DuoDrix. The tool also comes with a finger protector to prevent accidental cuts from happening.
Comes with a non-slip silicone base to prevent slips. The design for the DuoDrix provides a more stable base when sharpening your knife&Scissor.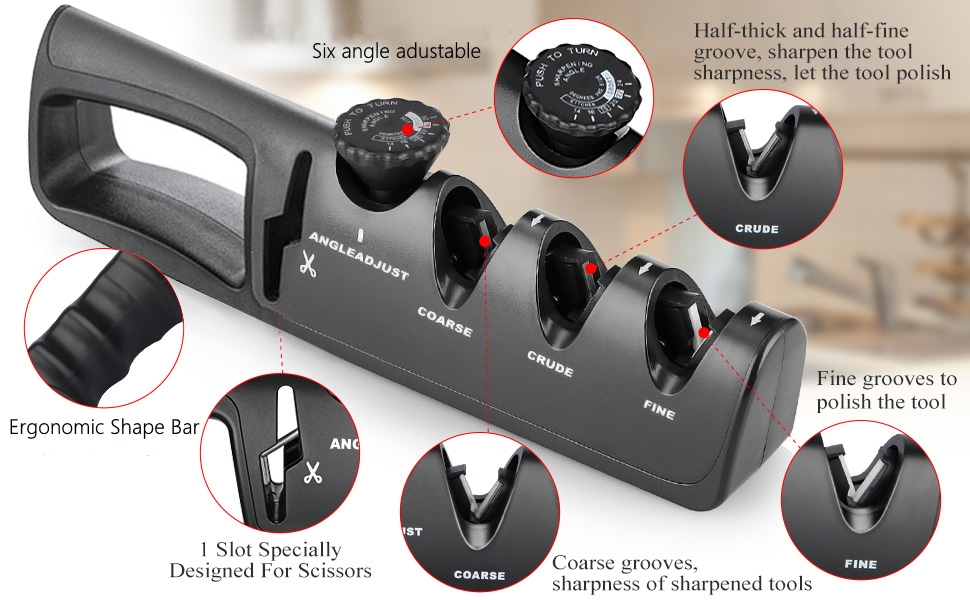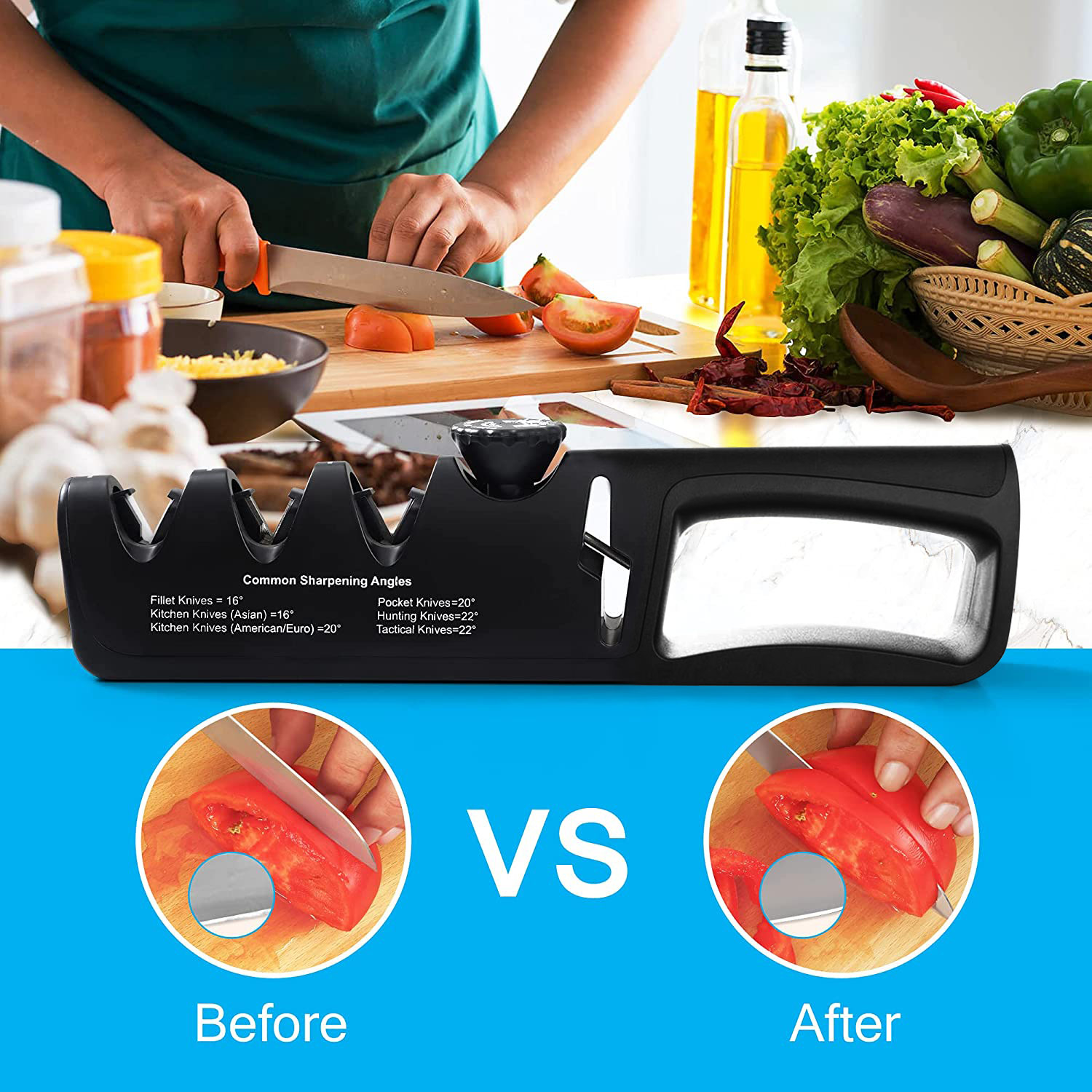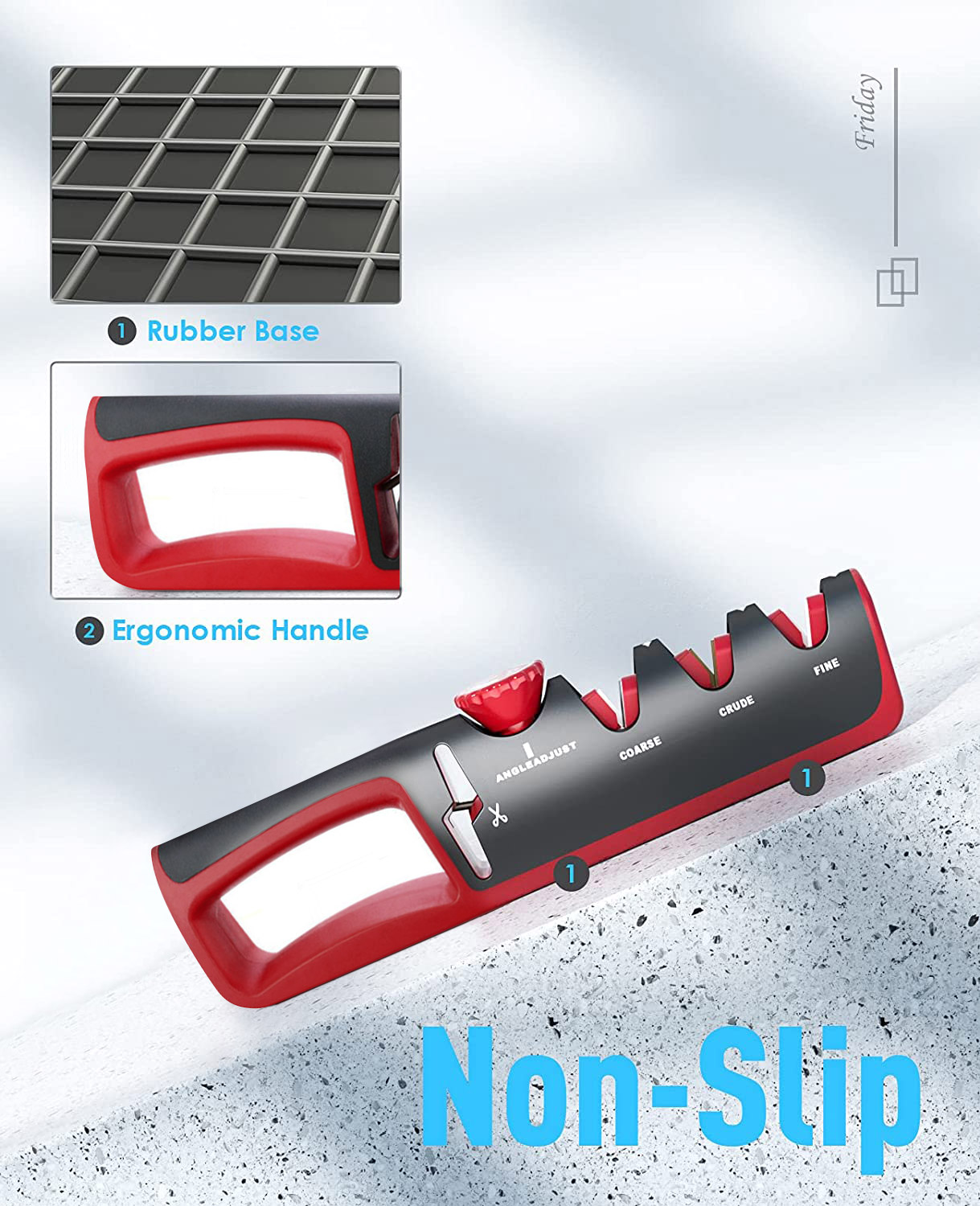 How It Works?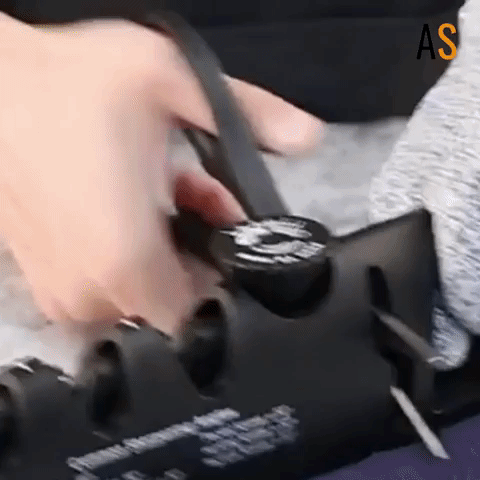 1. Press to turn the knob to the desired angle.
2. Select the appropiate sharpening slot and place your knife vertically.
3. Pull back 3 to 5 times in one direction.
IMPORTANT: Pull back in one direction, not push and pull back and forth, Pulling back and forth may damage the knife and shorten the service life of the sharpener.