Who doesn't like waffles?
Waffles are delectable, soft, and have long been a breakfast favorite for many people in the world. Because of its versatility and delicious taste, it became not only a breakfast meal but a fantastic treat that you can enjoy any time of the day. But, how can you enjoy it without its signature and unique shape made by a waffle maker? Well, it's a good thing you don't have to worry about it, as DoWaffle is here to help you create the iconic shape!
Made from compact design and quality materials, DoWaffle can barely take any space in your countertop that is best for tiny homes, apartments, and dormitories. Aside from making waffles, it is also great for other snacks like lattes, chaffs, embossed egg cakes, and pancakes. At the same time, it also has a 750W double-sided heating to spare you from all the trouble of mess from flipping. Lastly, it has a nonstick coating for easy cooking and cleaning. So what are you waiting for? Get this now and enjoy your fluffy waffles and snacks every day!
Features
WAFFLES AND MORE – Prepare tasty dessert waffles and other snacks by adding a variety of ingredients. Prepare savory waffles with cheese or chives for a quick lunch or snack.
COMPACT DESIGN – Built for small space, it takes up barely any counter space and stands upright for storage taking up minimal cabinet space. DoWaffle is perfect for dorm rooms, camping, and all-sized kitchens.
EASY TO CLEAN – The Deluxe non-stick plates simply wipe clean with a damp cloth when cool. No oil or butter needed makes for healthier eating and provides for hassle-free, 1-2-3 cleanup.
INDICATOR LIGHTS – Power and Ready lights let you know when to add waffle batter and when they're ready to serve fresh and hot for the perfect snack or breakfast.
COOL TOUCH LOCKING HANDLE – Cool-touch locking latch for safe operation and convenient portability. Stores away neatly into any space.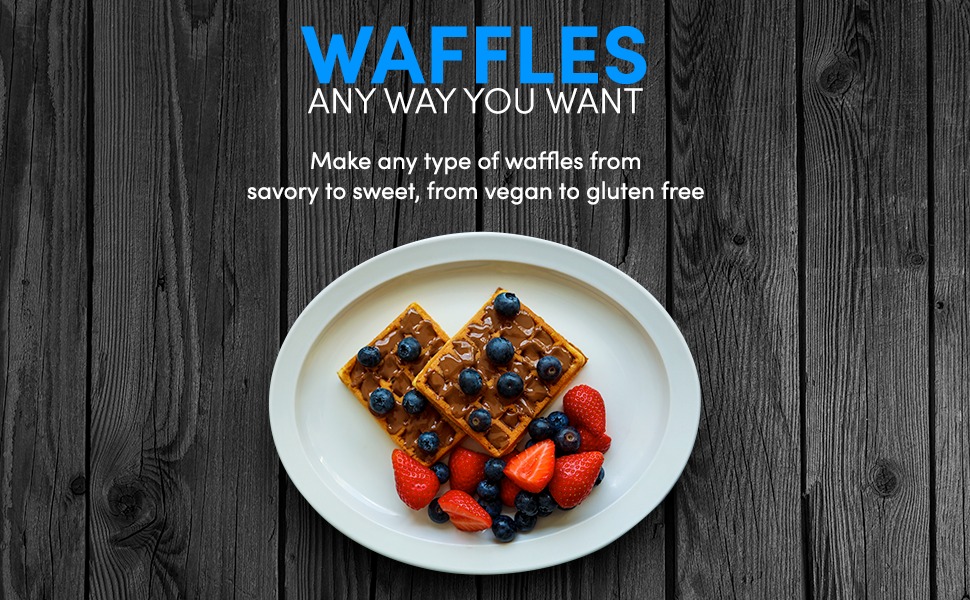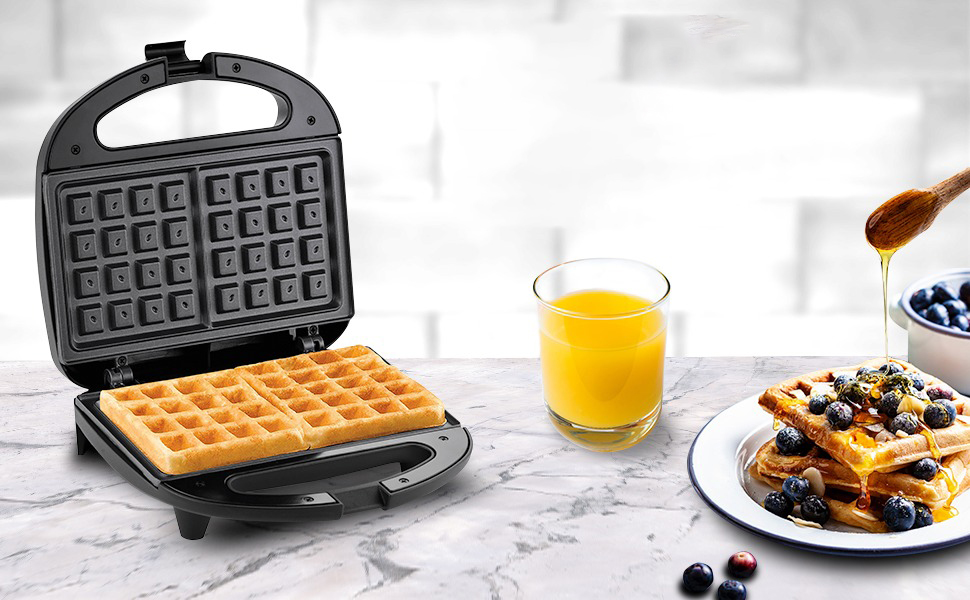 Product Description: A waffle maker that is perfect for every household. Be it breakfast, lunch, dinner, dessert, or snack time;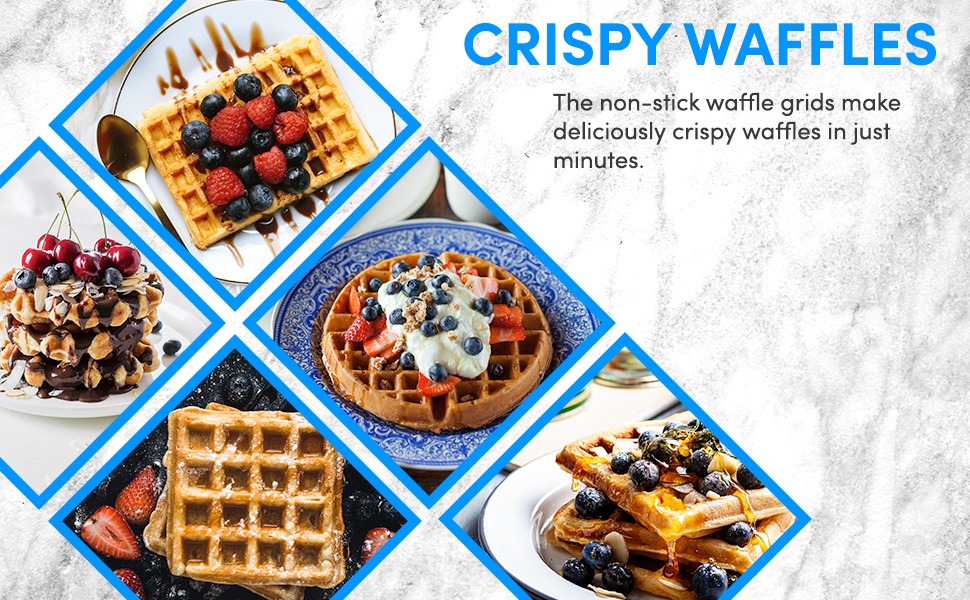 A Grill Mold For Every Mood!
Double-Sized Heating Grill: It is a 750W powered waffle press with a double-sided efficient even heating grid on both sides for a perfectly toasted waffle.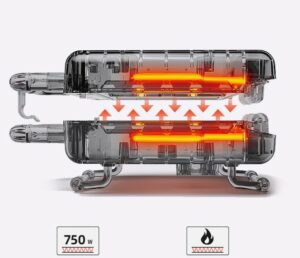 750W double-sided heating to achieve crispy outside and tender inside
High-power double-sided heating, the heat instantly penetrates the inside of the food, and the outside is crispy at the same time
Keep the original flavor of the ingredients
Anti-scald handle, easy to open without hot, safe to use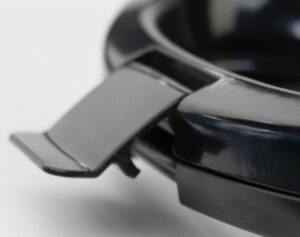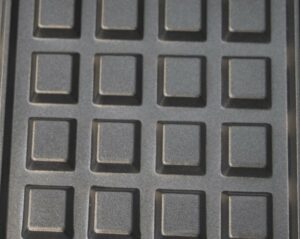 Non-stick coating, easy to wipe oil slick
Key features:
Locking Latch
Cool Touch Carrying Handle
Non-Stick Cooking Grids
Green Ready Light
Red Power Indicator Light