The Diaper Bag Backpack That Offers Convenience for Every Outdoor Trip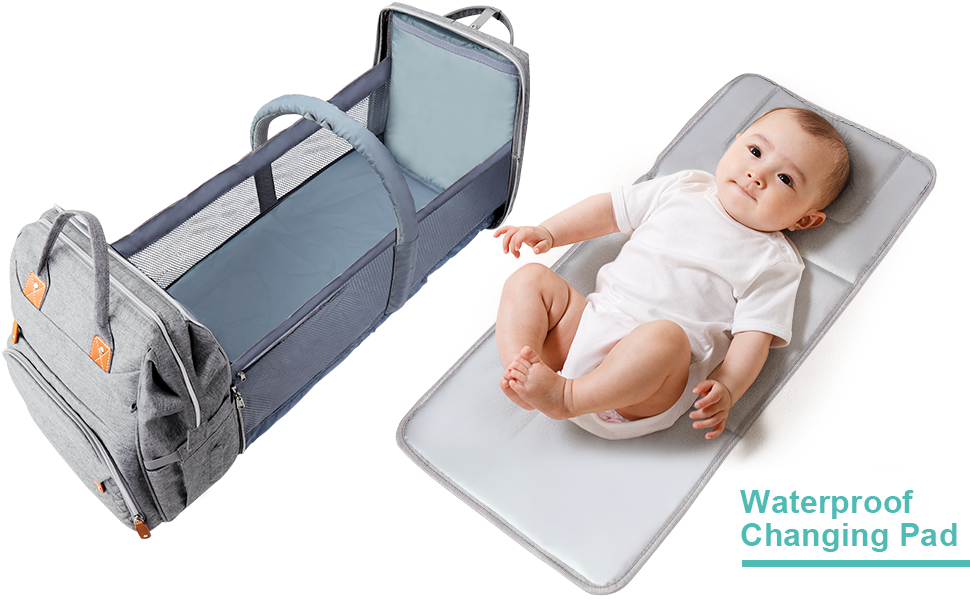 This Diaper Backpack is Like Your Extra Pair of Hands – It Makes Going Out Extra Convenient!
If you've ever looked at your diaper bag wondering if there's a better option, we have the answer. The CribbzPack diaper backpack is created for this reason – to make outdoor trips convenient for both babies and parents. 
It's easy to feel anxious and exhausted just thinking about outdoor trips with a small baby – there's the need to bring all the essentials, the thought of changing baby's clothes and diapers, and ensuring that you also bring your must-haves with you. CribbzPack has it all – this all-in-one diaper bag backpack has large capacity, a built-in diaper changer, and enough pockets for mom and dad items!
CribbzPack Features
The bag that has a built in crib and diaper changing bassinet! The CribbzPack bag is not just a backpack – it comes with a built-in cloth and mesh crib which provides you and the baby with a safe and hygienic space for rest and diaper changes. When baby wants to fall asleep outdoors, the soft mattress and pillow can make him feel comfortable and safe. The bag also includes a sun cover to provide baby additional comfort.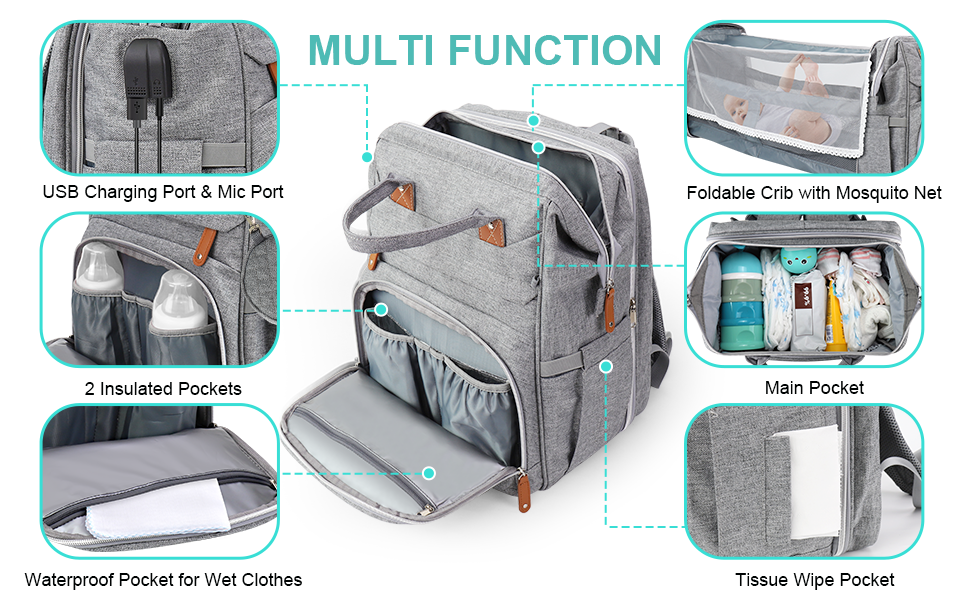 The diaper bag backpack with a large capacity that can store all baby and mommy essentials. The CribbzPack features a 16.5" x 5.5" x 12" inch dimension. The bag includes different types of pockets to store mother's and baby's items like tissue, water bottle, milk bottle, spoon, keys, mobile phone, wallet, clothing, diapers or even baby's soiled pants. The front pocket of the backpack is equipped with aluminum foil, which can keep the bottle warm, so you don't have to worry about your baby's milk turning cold.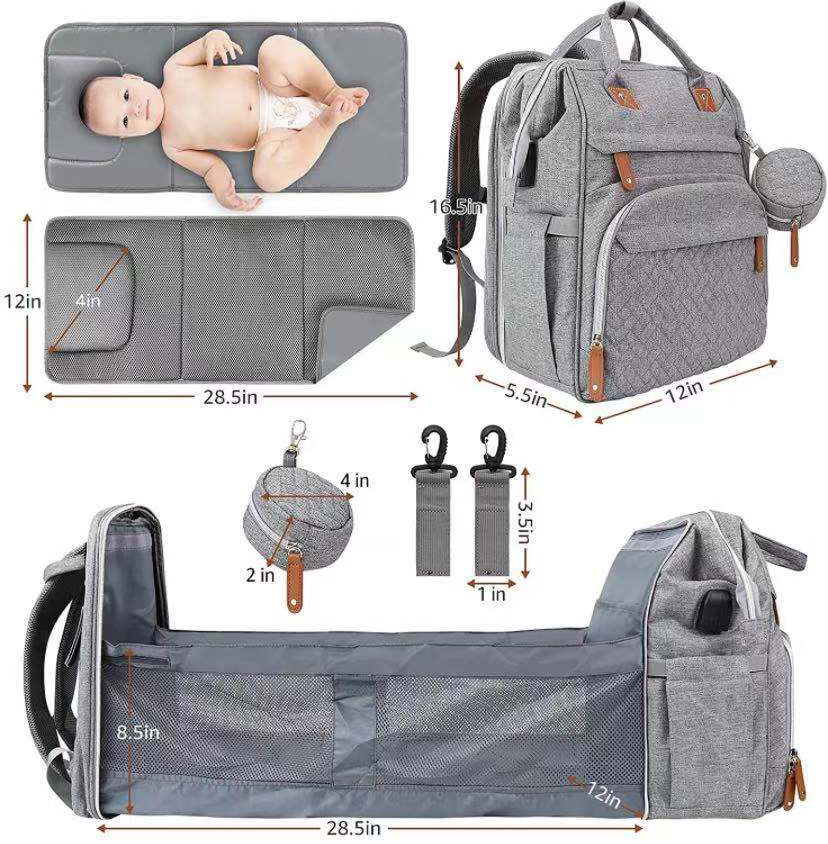 You can carry this bag in 3 various ways! You can bring this backpack in 3 fashions – as a classic backpack, as a hand-held bag, or as a bag connected to a stroller with a buckle on the shoulder strap. This is a topnotch choice for travel, outing, outing, shopping or as a medical bag.
A waterproof bag that includes a USB port for cables! The backpack not only is durable and stable in structure; it's also waterproof. You can free your mind from worry about your stuff getting soiled and wet. The bag also comes with a USB slot for cables. You can connect power bank and USB cable through outside port for charging. More convenient for charging your phone & heandphone when you're outside and traveling.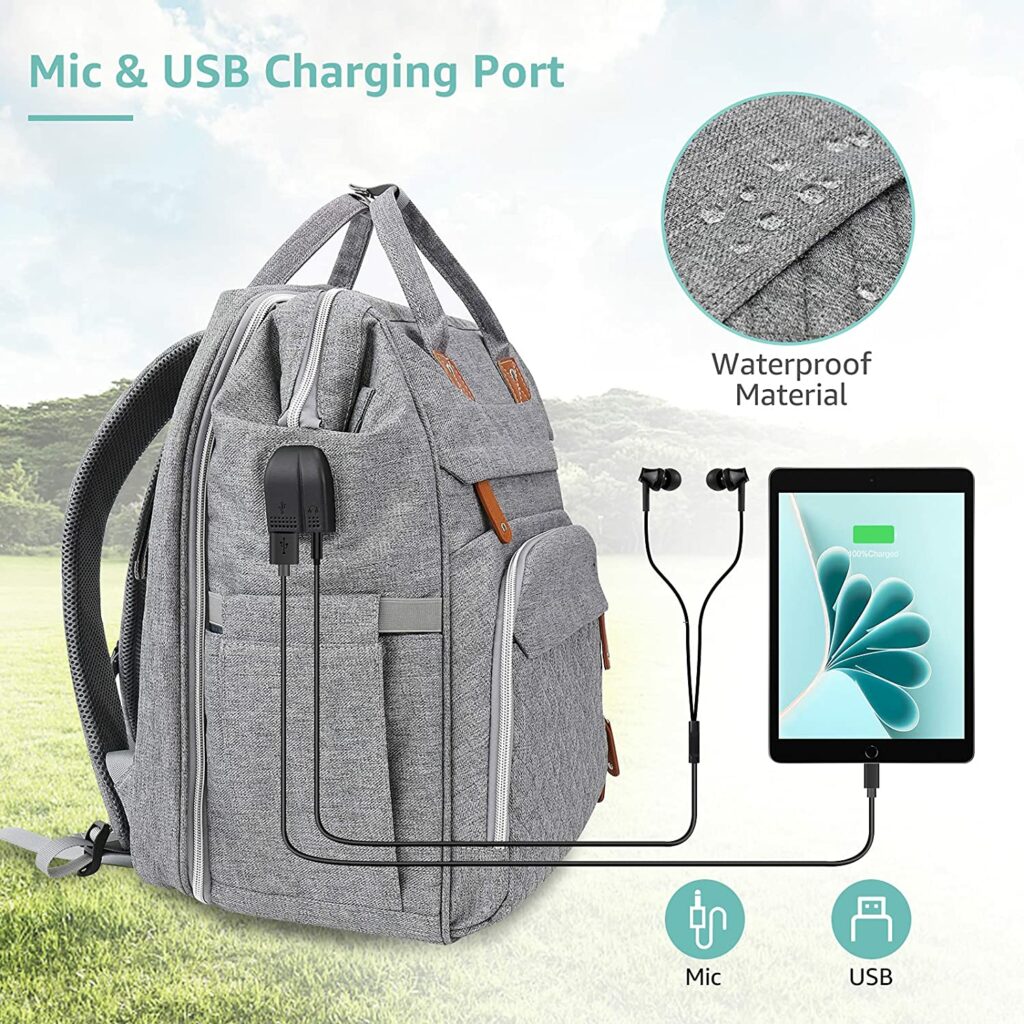 The best gift for parents with little babies! Ideal for use as a baby diaper bag, mother's backpack, nurse bag, newborn recliner, outdoor cradle. This is the gift that keeps on giving – it makes a new parent's life extra convenient, too!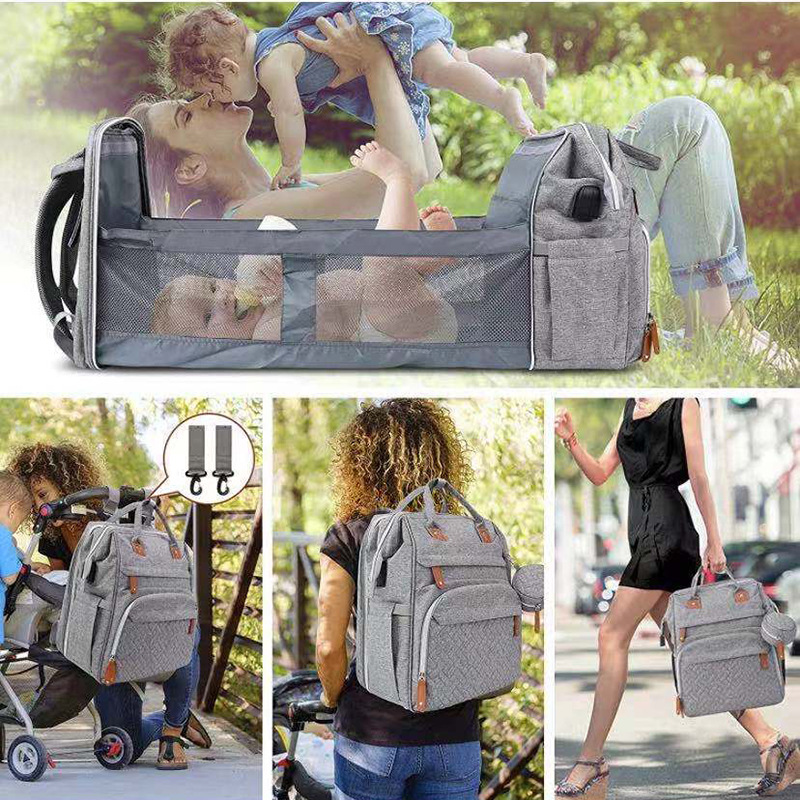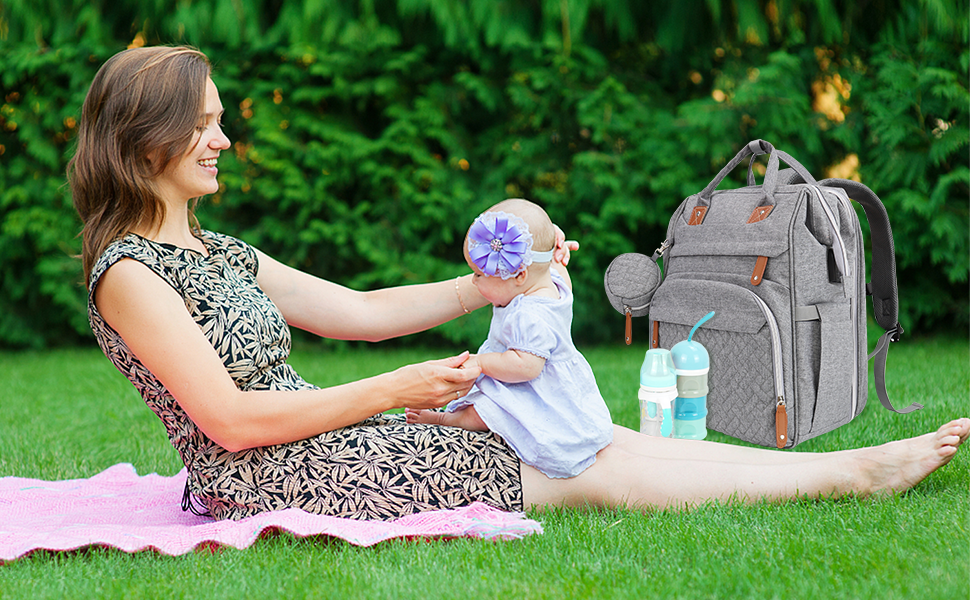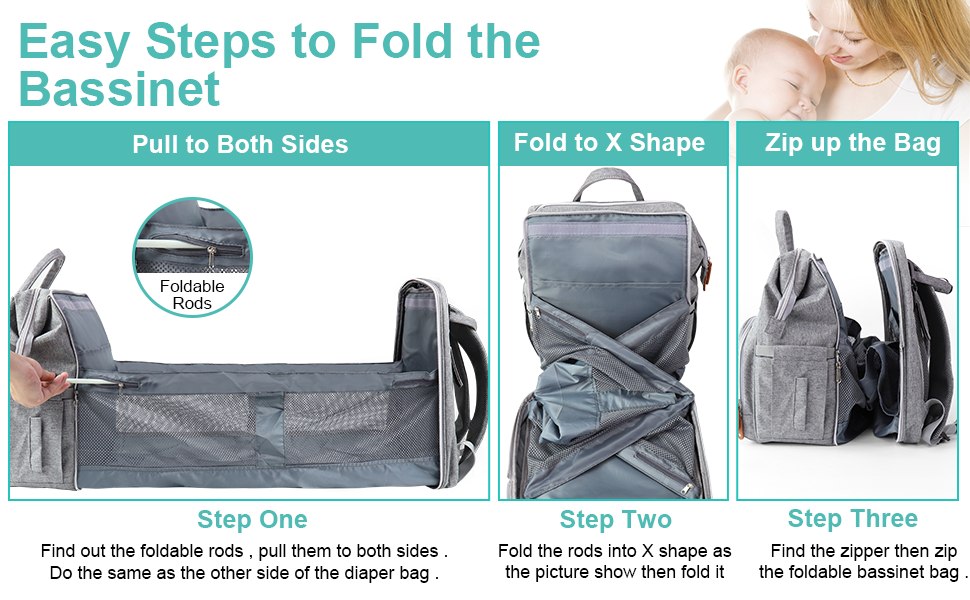 Specifications
Capacity: About 26 liters.
Color: Gray, Army Green
Size: 16.5" X 5.5" X 12"
Fabric: Imitation Linen Oxford Cloth.
Package includes: 1 * Diaper Bag Backpack
Note: Toys In Pictures Are For Reference Only And Are Not Included