Elegant Slim Design, Durable Rust-Proof Iron, 50kg Total Weight Capacity!
The Classic Homes Rustproof Iron Multi-Tiered Plant Stand is made from quality iron steel with an exclusive paint process, high-strength seamless welding, and a double-layer anti-rust treatment.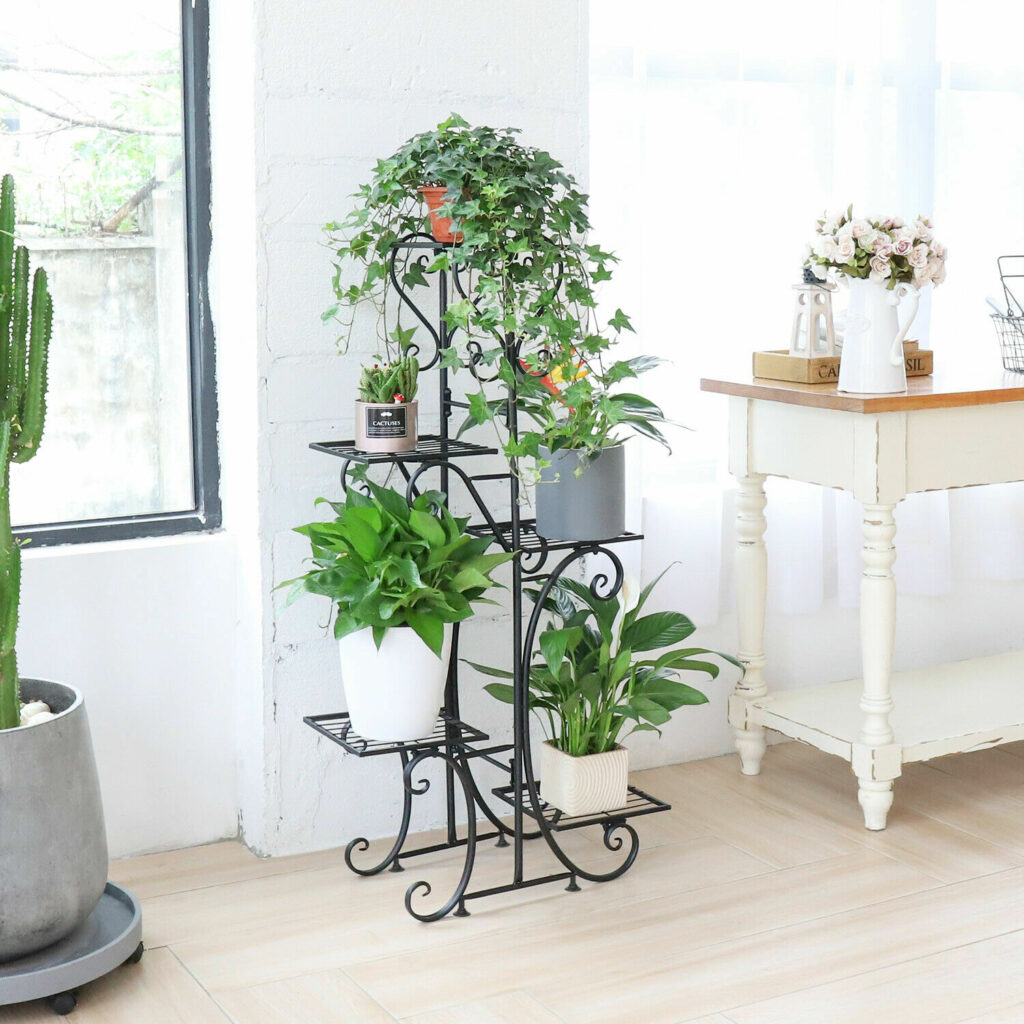 This elegant plant stand features 5 tiers with a 10kg loading capacity. The distance between the layers is wide enough to fit large potted plants. Its four-legged design corner makes it sturdy and prevents it from falling over easily. You can use it anywhere!
living room
balcony
terrace
outdoor garden
It is sure to be a lovely addition to your home, office, or garden and will make a difference to its overall aesthetic. You can position it in any corner to save space.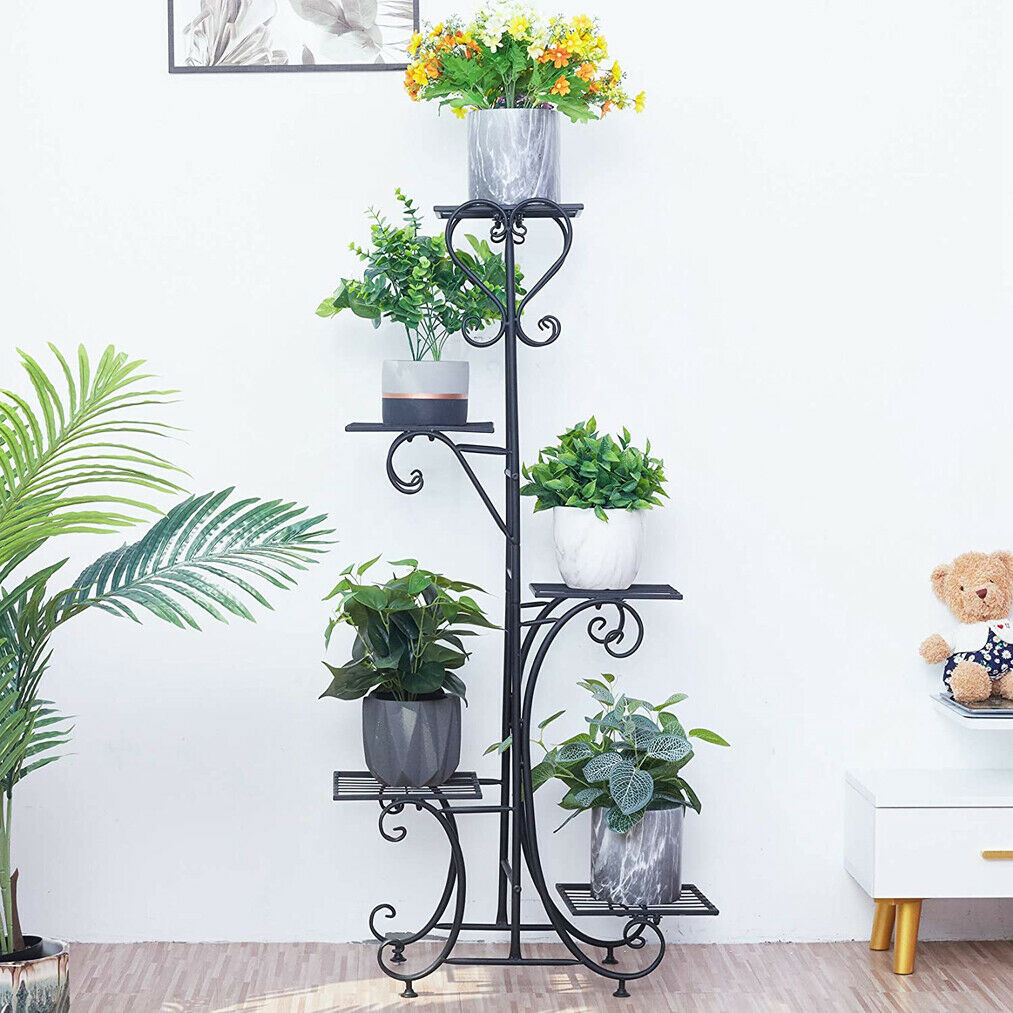 Product Features
Spacious Metal 5-Tier Planter Stand. Perfect for displaying pots of narcissus, cactus, roses, orchids, green radishes, gerberas, ferns, lilies, donkeys tail, narcissus.
Eye-Catching Decor. Place it in your patio, garden, suburban backyard, country farmhouse, high-rise terrace, condo, or by any window and enjoy the compliments from family and friends.
Large, Durable Holding Capacity. This beautiful plant stand with intricate detailing can hold a total of 50kg. All 5 tiers have trays with spacers to avoid water accumulation.
Display Pots Of All Sizes. Each tier is nicely spaced out from the other to let you showcase thriving plants in large pots that do not exceed 8.7 inches.
Adore Your Plants For A Long Time. It's constructed from thick iron with electroplating paint that protects the frame from rust and is easy to assemble with durable screw fixations and a sturdy balance.

Product Specifications
Material: Iron
Color: Black
Type: Plant Stand
Total Size: 57 x 107cm/ 22.4 x 42in
Tier Size: 22 x 22cm/ 8.7 x 8.7in each (pots should not exceed 8.7in)
Total Weight Capacity: 50kg (10kg each tier)
Package Size (L x W x H): 60 x 56 x 8cm/ 23.62 x 22.05 x 3.15in
Shipping Weight: 2.95kg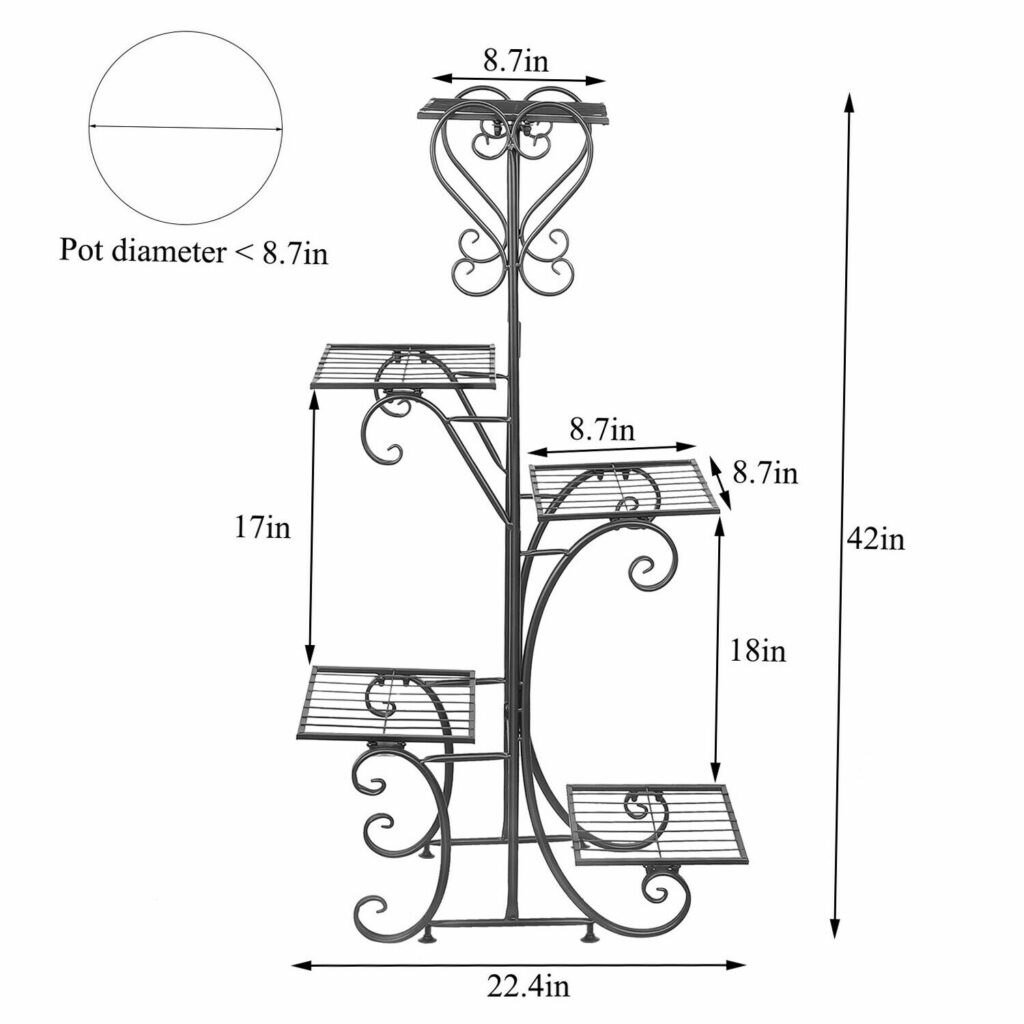 Package Inclusions
1 x Garden Display Rack
1 x Screw Accessories
1 x Installation Manual