Step into a Healthier Life with the ChefZip!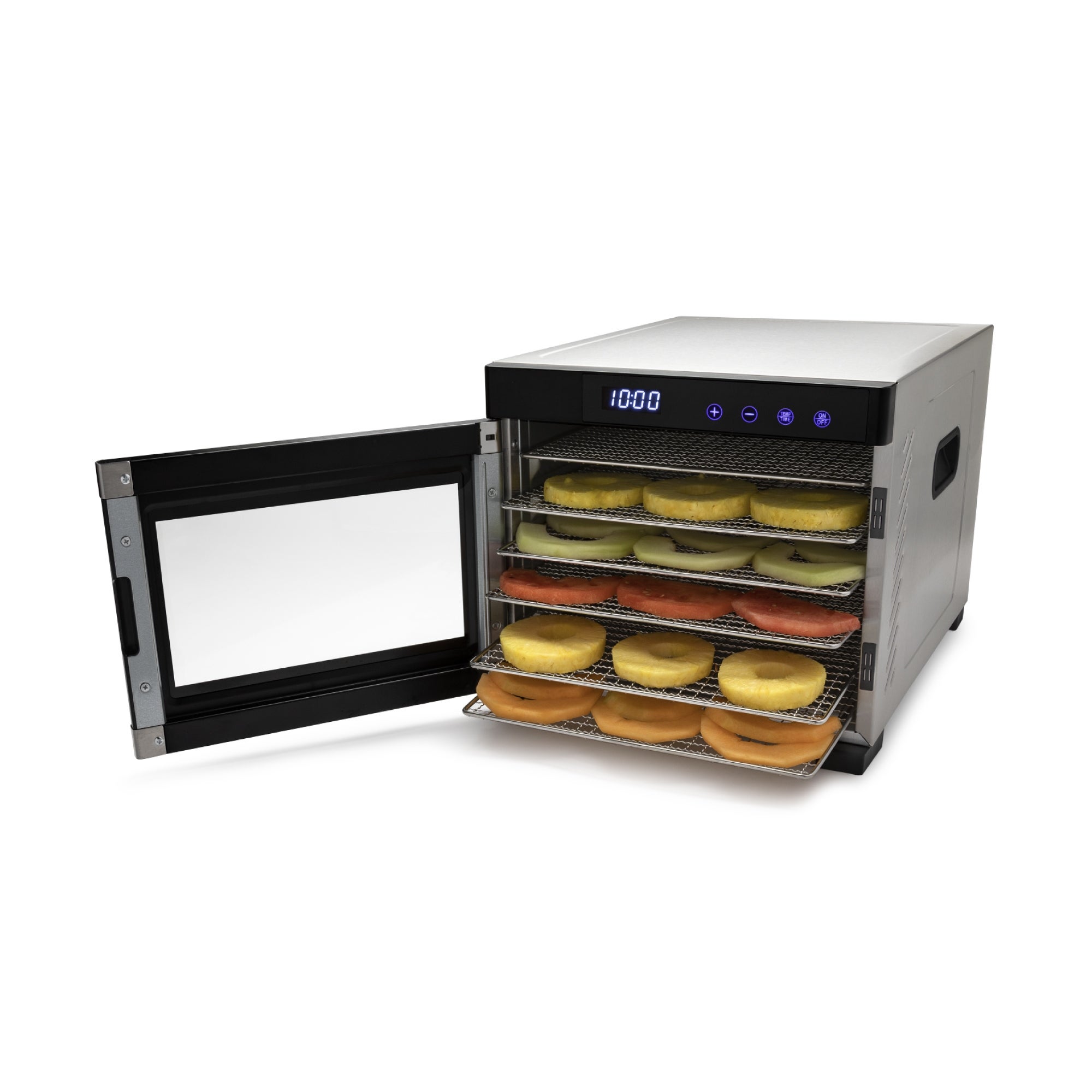 It's always a great treat to eat dried fruits that are in season. However, there's nothing wrong with munching winter fruits in the spring… especially when you have preserved them so perfectly! Enjoy your favorite healthy snacks all-year round with the help of ChefZip.
ChefZip is your best new companion to achieving healthier you! This food dehydrator with the latest in food preservation technology comes in handy if you want to prepare healthy, nutrient-packed goodies like dried fruits, meat jerkies, dried-out herbs, and seed snacks!
No food will go to waste! The ChefZip is not only a food dehydrator to help you make healthy treats; it's also a reliable food preservation device that allows you to enjoy off-season goodies in the best quality possible!
Why Choose ChefZip? 
Create perfectly dried foods in your own home kitchen
Transparent door for easy monitoring
360° air flow with adjustable time and temperature
Digital control panel
FDA and ETL approved
Use it to dry fruits, vegetables, meats, herbs, nuts, and crackers
Six stainless steel racks
Non-stick mesh and Teflon sheets work with the steel racks
ChefZip Features
The ChefZip Food Dehydrator has a transparent door for easy monitoring. You can make your dried treats according to your taste and preference. The transparent door allows you to see how your food is drying up.
It features 360-degree air flow, and adjustable time and temperature with automatic shutoff. The dehydrator reaches up to 167 F, and has a clear digital control panel.
The ChefZip Dehydrator is FDA & ETL approved. The food dehydrator is safe, reliable, and does not pose any health risk.
Good for Your Health and Your Wealth
Are you tired of throwing out produce that's already gone bad? This air dehydrator is a sustainable solution. Save money and time when you dry out your fruits and veggies. Dehydrated foods last longer and don't need to be refrigerator.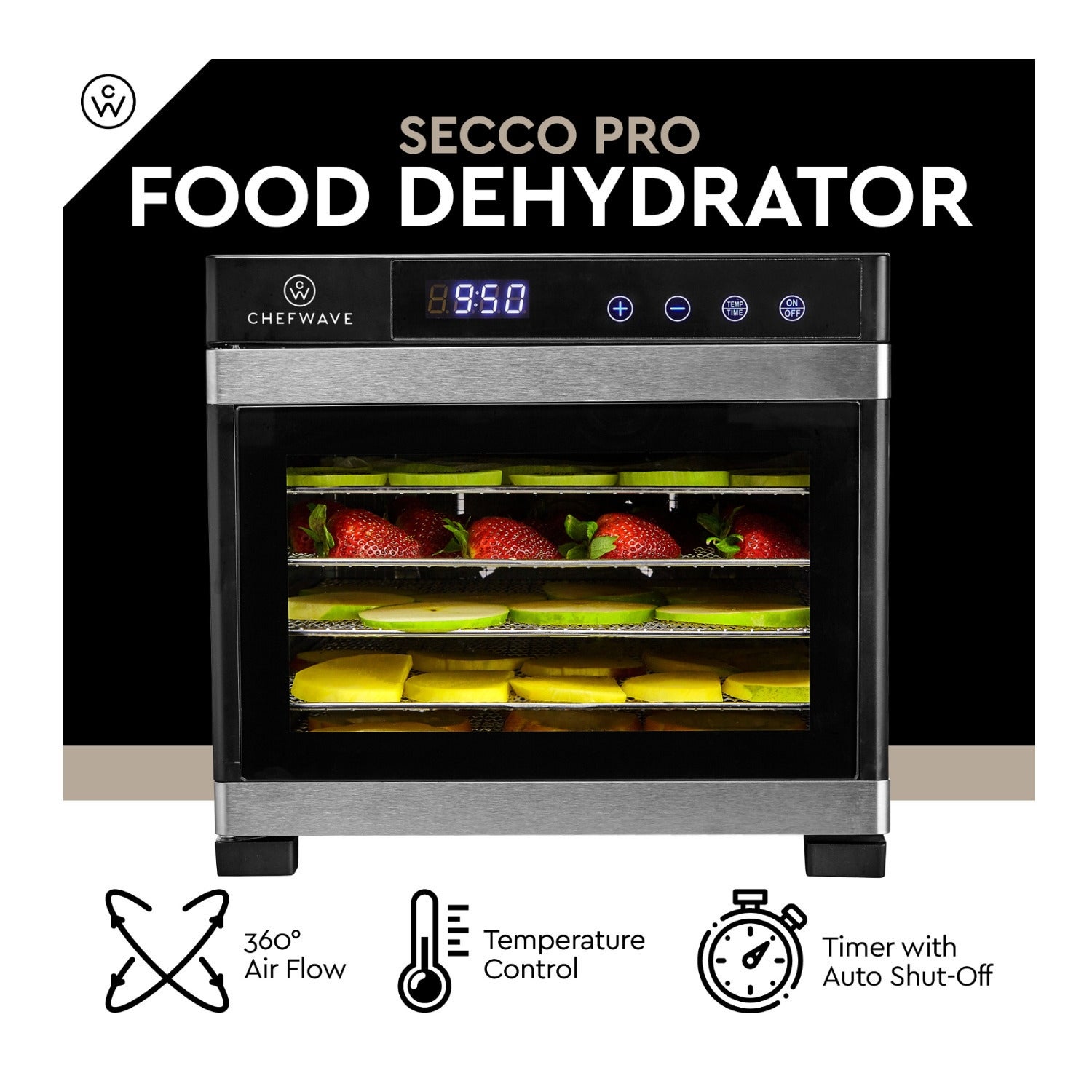 Make a Variety of Delicious Snacks and Treats
Making fresh snacks and cooking or baking ingredients is easy and with so many possibilities you can get really creative. Use it to make dried fruit snacks like pineapple, bananas, raisins and dates. Then mix it up with some nuts and make your own trail mix or granola. You can even use it to make your own fruit leather, and dry vegetables, meats, herbs, nuts, and crackers. Make potato chips or banana chips. It comes with perforated, non-stick mesh and Teflon sheets that work with the steel racks so you can dry wet textures of foods. The stainless steel trays are BPA free.
The food dehydrator that can help you save money.
Buy in season produce, dry them and increase their shelf-life by folds. Pay a fraction of store-bought processed foods.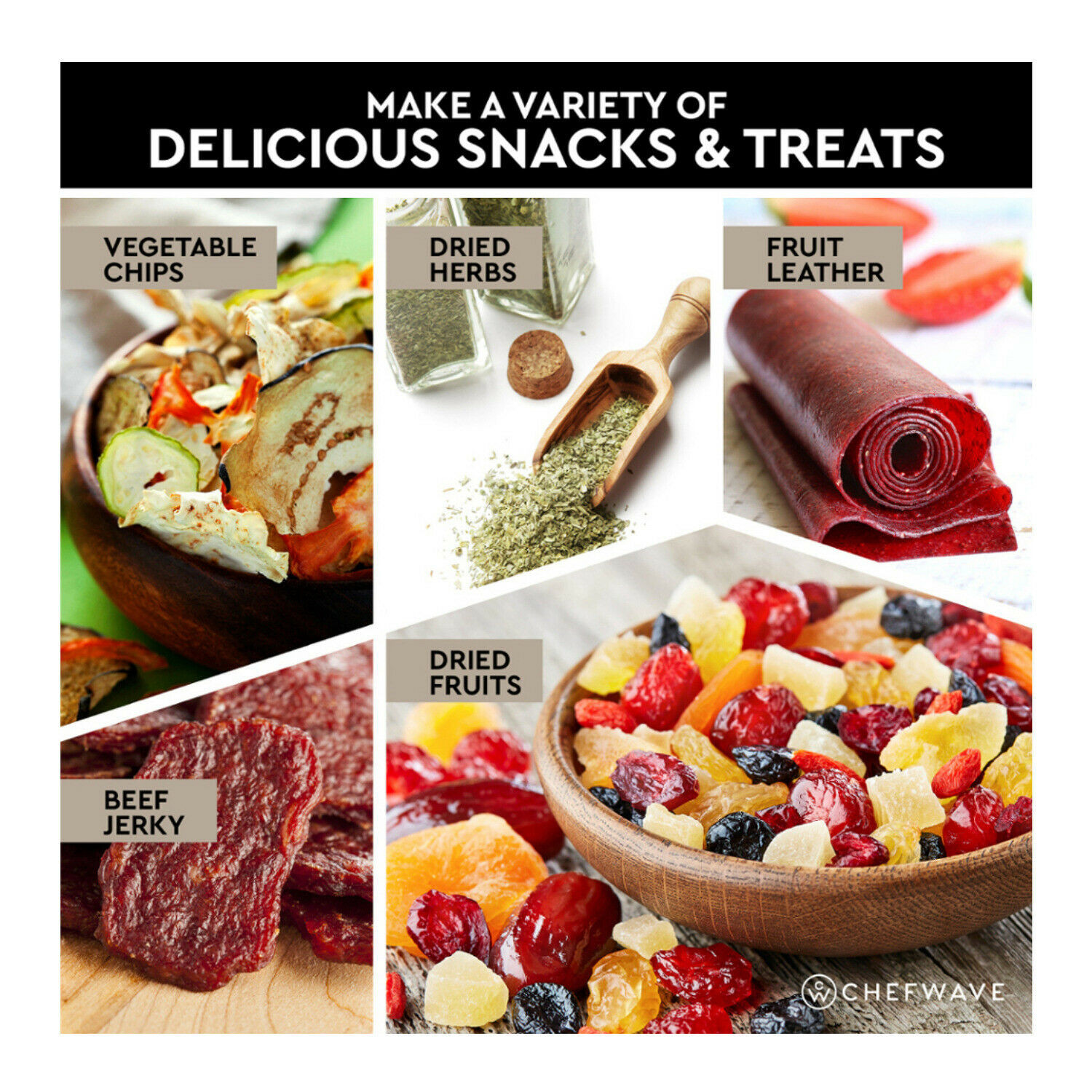 Specifications
Material: Stainless steel
Wattage: 600 W
Certification: ETL
Dimensions: 13.5 x 11.5 x 21.25 in (W x H x D)
Racks: 13 x 12 in
What's in the Box?
1 xFood Dehydrator
6 x Stainless Steel Racks
1 x Drip Tray
2 x Mesh Sheets
3 x Teflon Sheets
1 xRecipe Book