Description
Beat the heat wherever, whenever with the BreezeMiz portable air conditioner.
You know those moments – you go somewhere, and then the heat catches up with you. You deal with sweat that can soil your make up and your clothes. You feel sticky, uncomfortable, and just downright irritated. Now imagine what a portable air conditioner – which can instantly cool you down – can do for you! That is the reason why you need the BreezeMiz.
This small air conditioner uses Hydro Chill Technology that converts hot air into cool air to keep you from sweating. It immediately relaxes your body with cool, relaxing air.
BreezeMiz is completely upgraded with an evaporative filter to cool you better with more simplicity, easier maintenance, stronger wind, and more compact features. This portable air conditioner is very easy to use as all you have to do is fill the tank with water or ice and connect it to an adapter or laptop or power bank using the USB cable. It will run for up to eight hours in a single fill. How amazing is that?
It is perfect to be used in your house or garden or anywhere else where you need constant cool air to keep you refreshed and relaxed.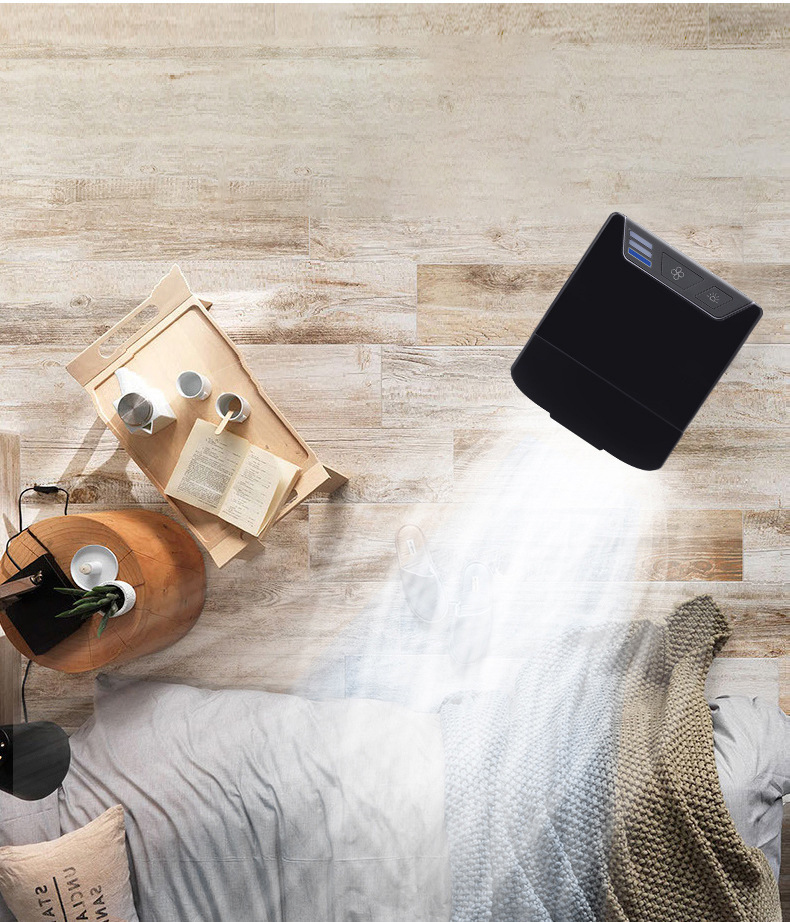 Features
Three Functions, One Device: BreezeMiz is intelligently designed to rapidly cool your space in only a couple of minutes. The new evaporative air filter is made with sponge material with an anti-microbial coating. Moreover, its multi-layer filters purify the air to make sure you are not breathing any harmful toxins or germs.
Quick Temperature Drop: As soon as you fill-up the water inlet and switch on the cooler, the motor will immediately take in the warm air and blow out cold air with proper humidification.

Show off its Convenience: This small portable air conditioner is lightweight and USB powered so you can easily connect it with your laptop or power bank if you wish to take it outdoors. The cooler has a wider outlet that distributes air to a wider range, giving you an all-round cooling. It will give you optimum moisture levels and cooling.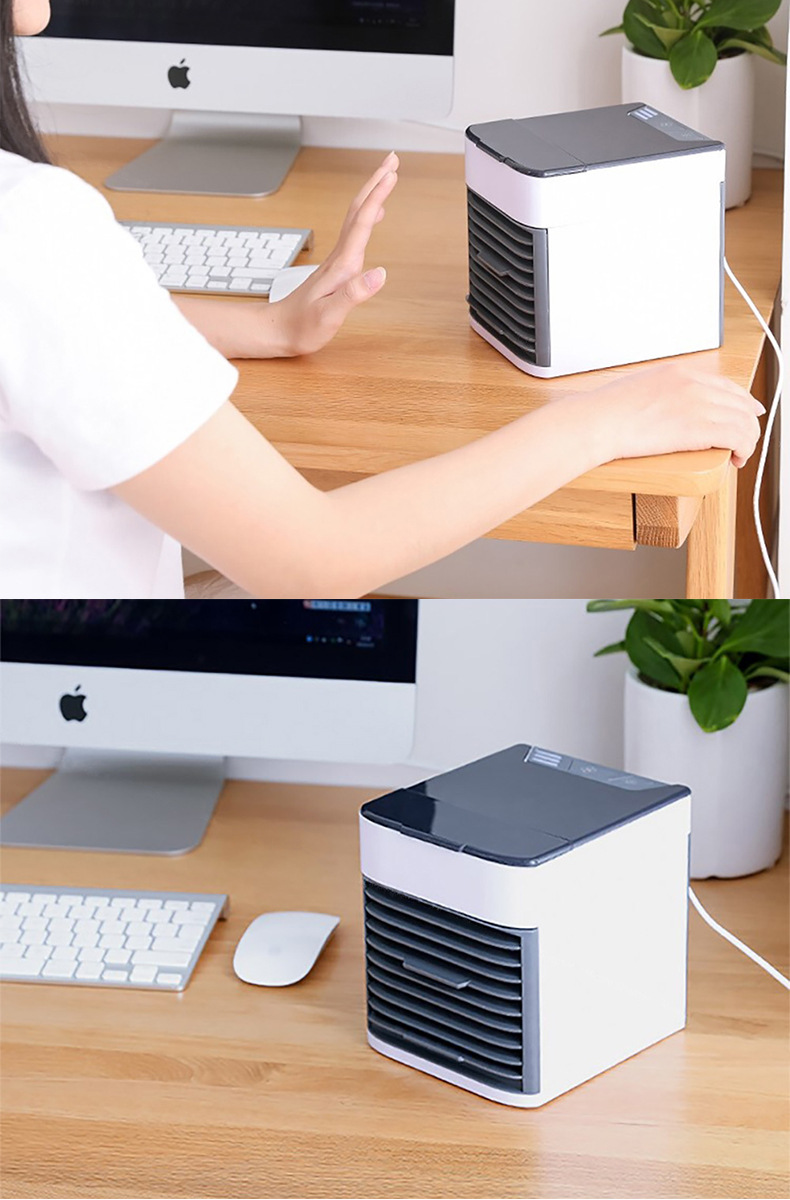 Super Quiet and Adjustable Fan Speed: This mini air conditioner is specially constructed as a quiet yet powerful device so that you can use it throughout the night without disturbing your sleep. The AC also features three-speed levels, low, medium and high that you can control according to your convenience and need.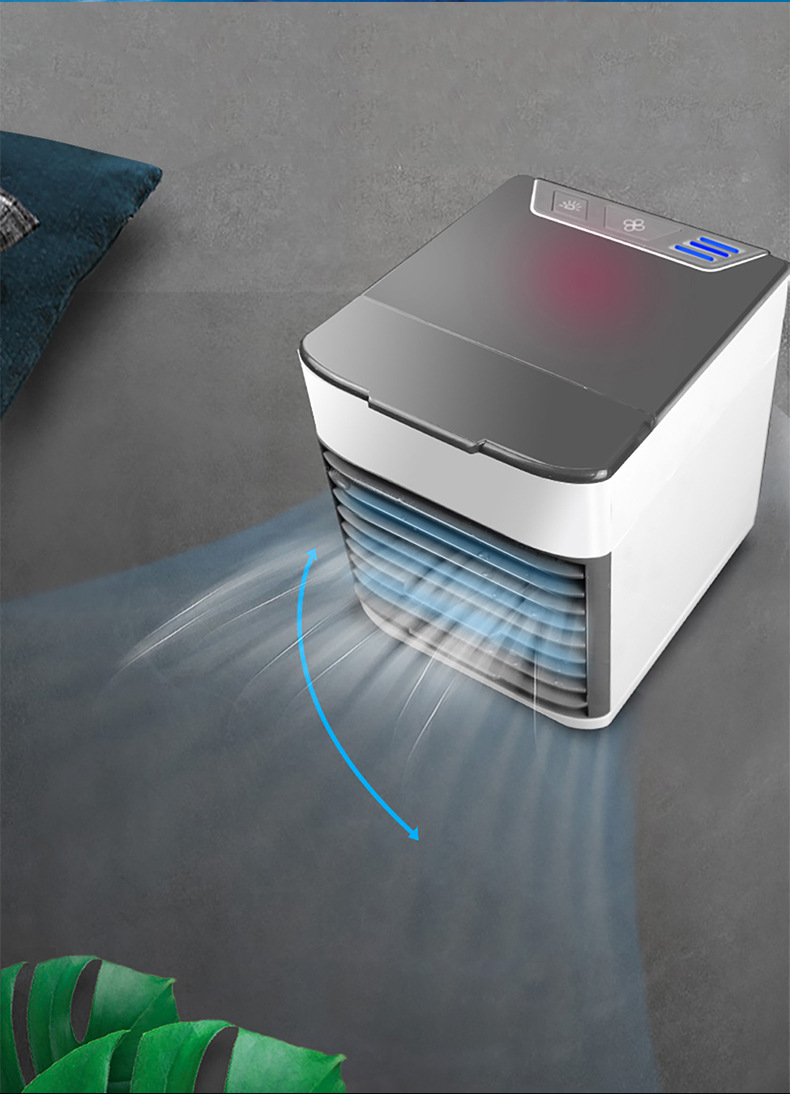 Control the LED Night Lights: BreezeMiz features seven interchangeable soft LED lights that would double as a night lamp. The lights can be switched off at the touch of a button. The soft lights and some music can help you relax while you go to a comfortable and sound sleep.

Easy Maintenance: Since the filters are detachable, you can easily clean them by dusting off the dirt and then reinsert them as it is.

Environment-Friendly and Energy Efficient: Unlike traditional air conditioners, BreezeMiz is not hard on electricity bills. It uses only 10 W power and requires no toxic freons/coolants, so you no longer have to worry about long hours of usage. It shuts off automatically once the water runs out so it is perfectly safe too.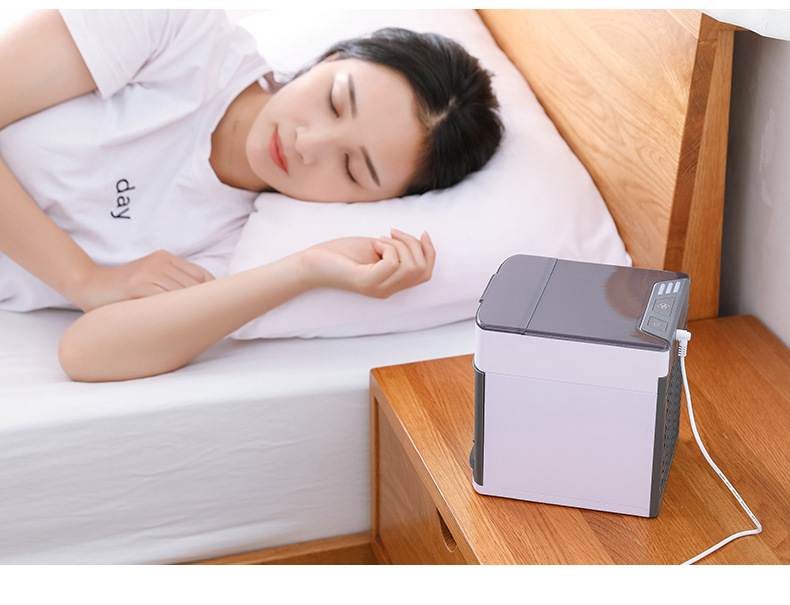 How to use portable air conditioner?
This ircoole is simp flled with water plug it into any standard wall outlet orusb port of a computer or power bank, and enjoy.Ltruns up to 8 hoursper fill, depending on the humidity and temperature level in the room.
Specifications:
Power consumption: 10 w – super energy efficientpower supply: usb powered
Cooling area: 45 sq feet
Water tank capacity: 750 ml
Winds speed: 3 modes (high / medium / low)
Notice:
Keep the small personal air cooler balance, don't tilt it when working.
Add pure water or household tap water, to avoid affecting the cooling function.
Adding 3/4 water in the tank is the best, do not full filled.
Please run out of the water every time, to prevent the water tank left some scale.
Use cup brush or toothbrush clean the water tank once a week, keep clean and healthy.
Package contains:
1* upgraded mini portable air conditioner
1* usb cable
1 * user manual