The Best And Only Way You Should Be Hanging Your Towels In The Bathroom Is On The BANYO 100W Electric Towel Warmer Drying Rack!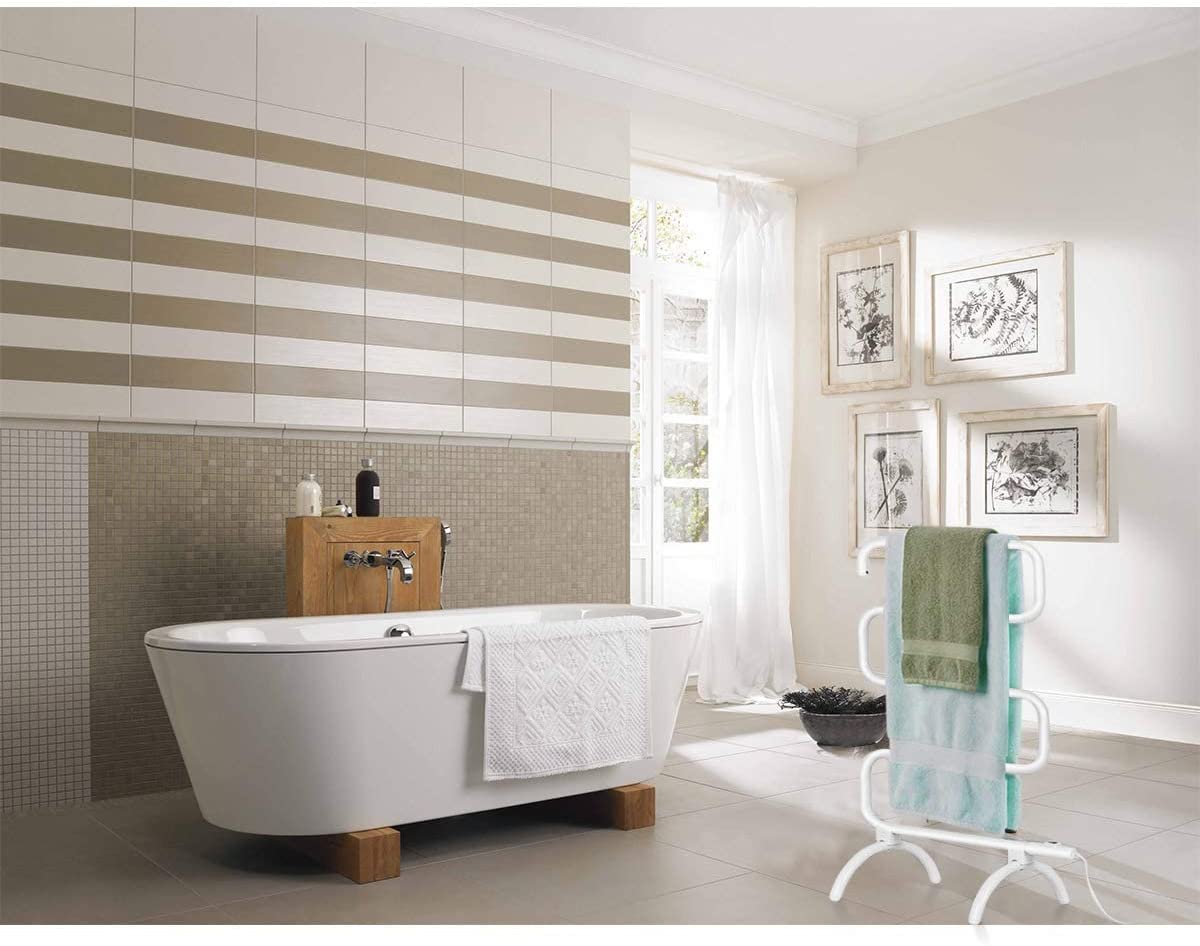 Our freestanding or wall mount towel warmer drying rack is the perfect solution for damp towels or clothes left lying around in your bathroom. It conveniently keeps them dry, organized, and clean.
Made of premium painted iron, the BANYO 100W Electric Towel Warmer Drying Rack is durable, rugged, and anti-corrosion. It is safely operated by a covered in-line switch.
It heats up quickly with the power of 100 watts and is easy to maintain. Having this in your bathroom helps eliminate unpleasant smells and avoids mildew-free.
You can choose to keep the BANYO towel warmer drying rack standing with the included feet or install it on the wall with ease through the included wall brackets.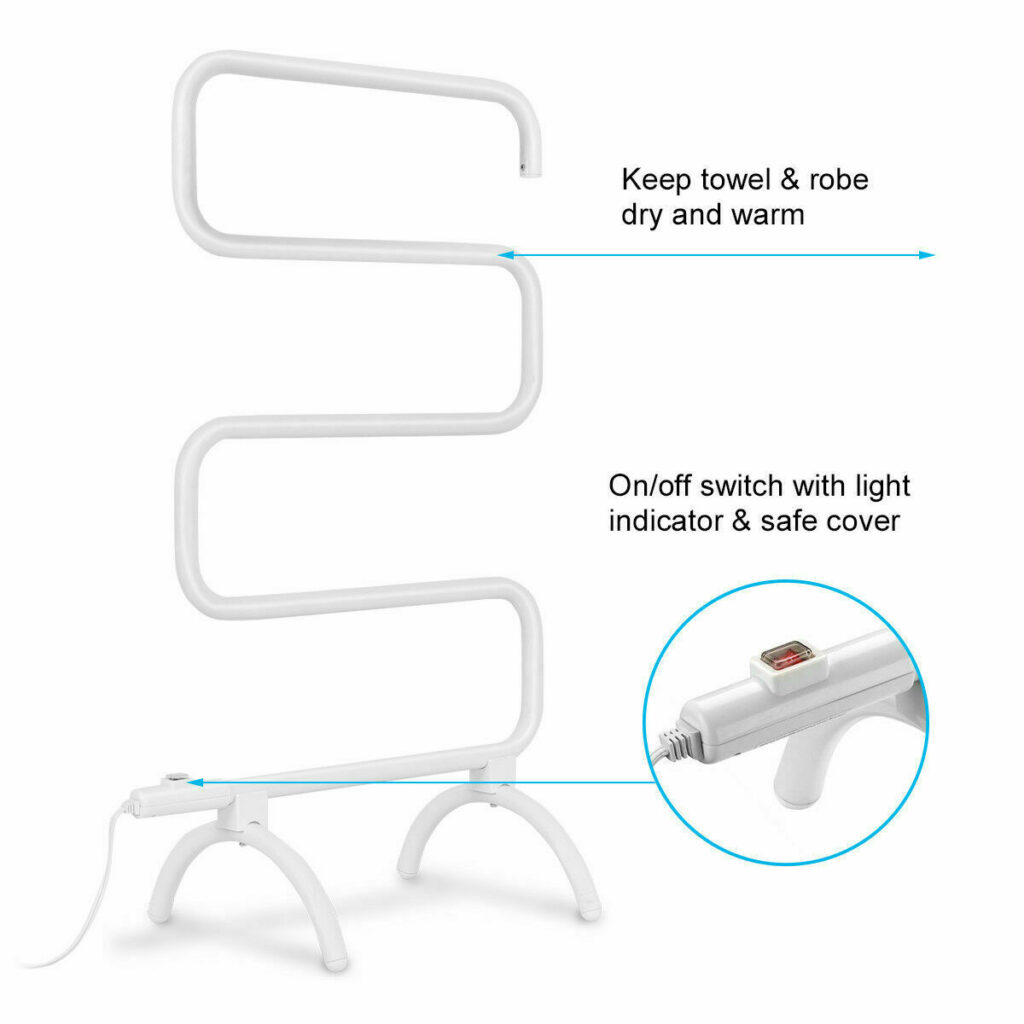 Product Features
Made of premium iron with a 100-watts heating element, it is sturdy, durable, and safe for home use.
This towel warmer drying rack has a special spray-painted treatment to keep it rust-resistant.
You have the option to keep it standing by the sink or shower or wall-mounted with a fuss-free installation.
Heats up quickly while drying your towel evenly and completely to avoid unpleasant smells and mildew.
Easy to operate with a tight-sealed on/off switch that's waterproof and made safe for the bathroom.
It's easy to assemble and comes with space-saving feet and wall-mounted accessories.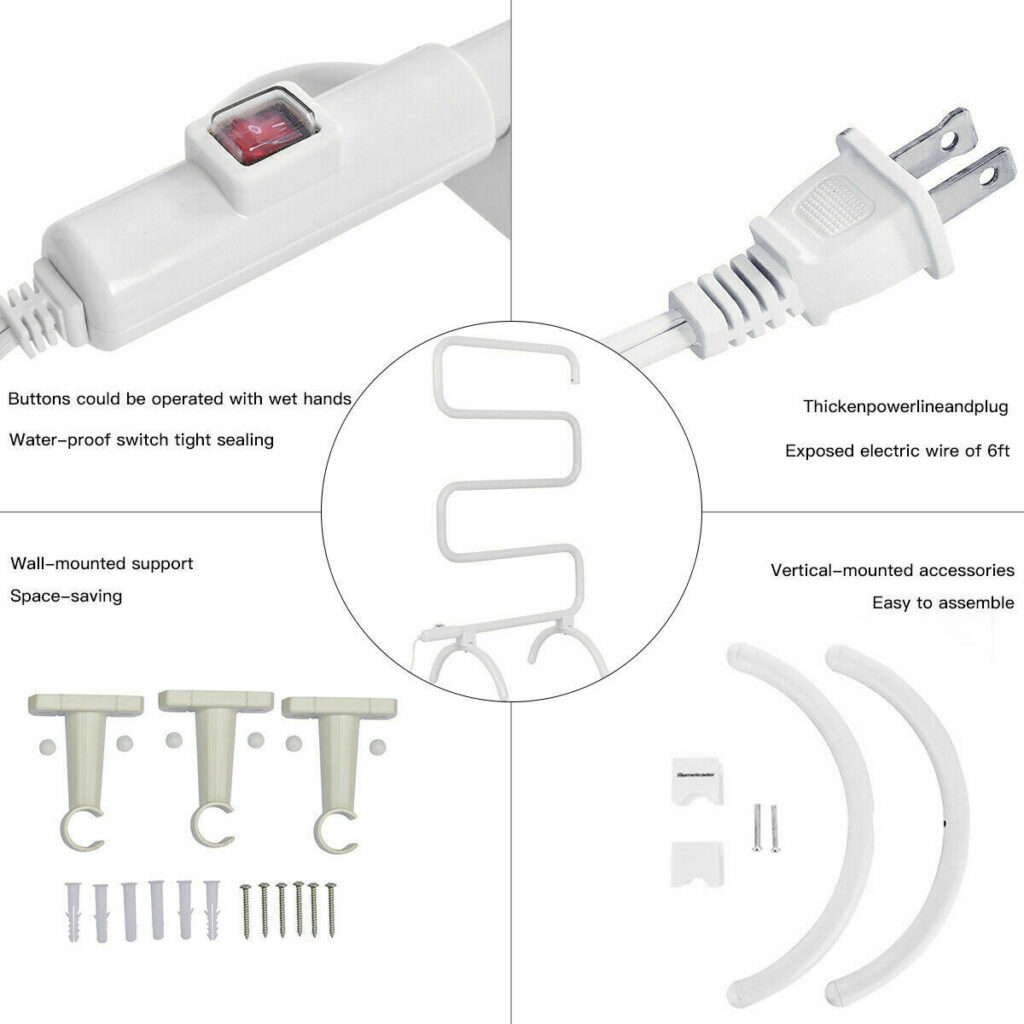 Product Specifications
Color: White
Material: Iron
Overall Size (LxWxH): 23″ x 13″ x 36″
Cable Length: 6.56fFt
Load Capacity: Approx. 10 lbs
Weight: Approx. 6.4 lbs
Rated Voltage: AC 120V/60Hz
Rated Input: 100W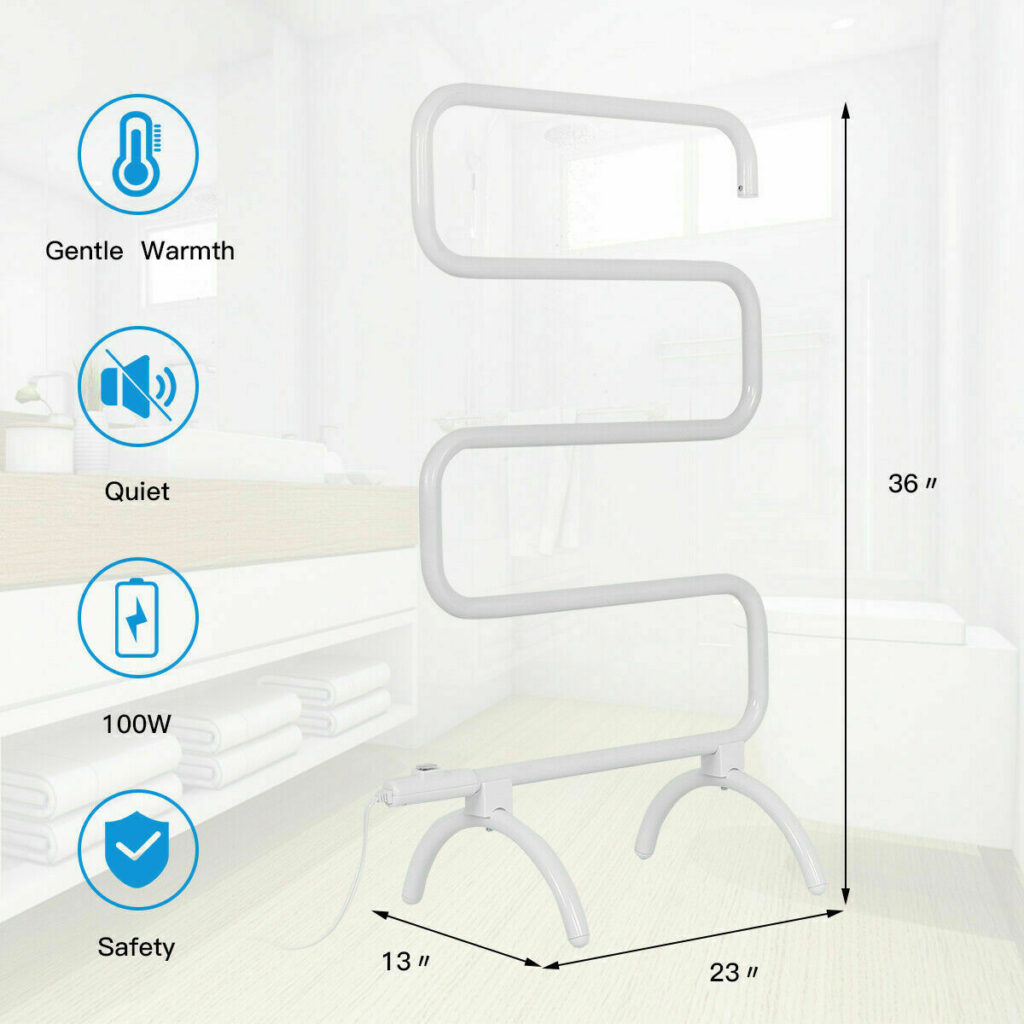 Package Inclusions