The BabyBrim Baby Play Mat and Play Pen Can Help Parents Give Educational Entertainment to Their Kids Through Independent Play
Our modern play gyms are perfect for stimulating your little one's senses and promoting their learning and development. By placing the play gym over the play mat, your baby can explore and learn important skills such as reaching, grasping, muscle development, hand-eye coordination, and gross motor skills.
The BabyBrim baby play mat comes equipped with 5 multifunctional and original toys that are sure to keep your little one entertained and engaged. The tummy tie pillow provides additional support for your baby during tummy time, while the mat can be spread in 3 different combinations to keep things interesting.
The soft, easy-to-clean, and perfectly insulating bottom ensures that your baby is comfortable and safe during playtime. The easily washable and pleasant-to-the-touch material makes cleaning up after playtime a breeze. The play mat also comes in original colors that stimulate your child's development.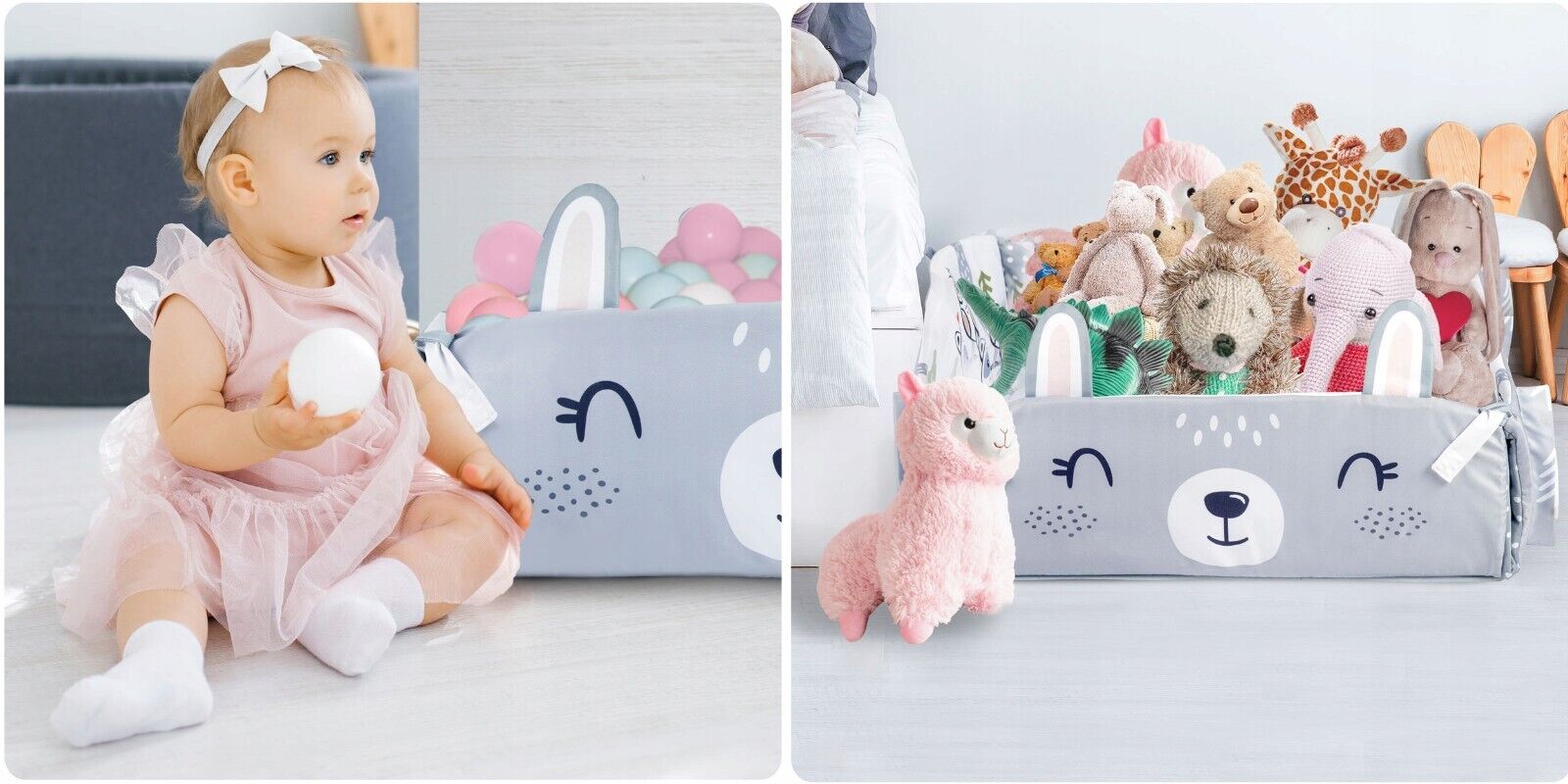 BabyBrim Baby Play Mat Top Features:?
5 Multifunctional, Original toys Designed to Educate and Entertain Your Little Kids Without Overwhelming Them.?
Each of these toys is carefully crafted to help your child learn important skills while also keeping them engaged and entertained.
These toys are designed to stimulate your child's senses and promote their cognitive development. They are crafted to be age-appropriate and to cater to the specific developmental needs of babies and toddlers.
Tummy Tie Pillow for Better Brain and Locomotive Development
This pillow supports your baby's upper body during tummy time, helping to develop their neck, shoulder and arm muscles, while also promoting brain development.
The Baby Play Mat Can be Customized in Three Different Ways
You'll love BabyBrim baby play mat and its ability to be customized in three different ways, providing a variety of play options for your little one. The mat can be spread out in three different combinations, allowing for different shapes and configurations that promote exploration and creativity during playtime.
Soft, Easy to Clean, Perfectly Insulated Bottom To Provide Comfort During Play
The insulation helps to keep your baby warm and comfortable while playing on cold floors, while the easy-to-clean material ensures that the play mat remains hygienic and safe for your child.
Easily Washable and Very Skin-Friendly
The BabyBrim baby play mat is designed to be easily washable, allowing you to keep it clean and hygienic for your little one. This feature is important, as babies tend to make messes and can be prone to spills and accidents during playtime. The easy-to-wash material ensures that the play mat stays clean and safe for your child to play on.
In addition, the play mat is very skin-friendly, which is important for the sensitive skin of babies. The material used in the play mat is designed to be soft and gentle on your baby's delicate skin

One product, many possibilities
Very easy and quick folding,
All elements can be freely moved,
Large size – giving comfort and convenience.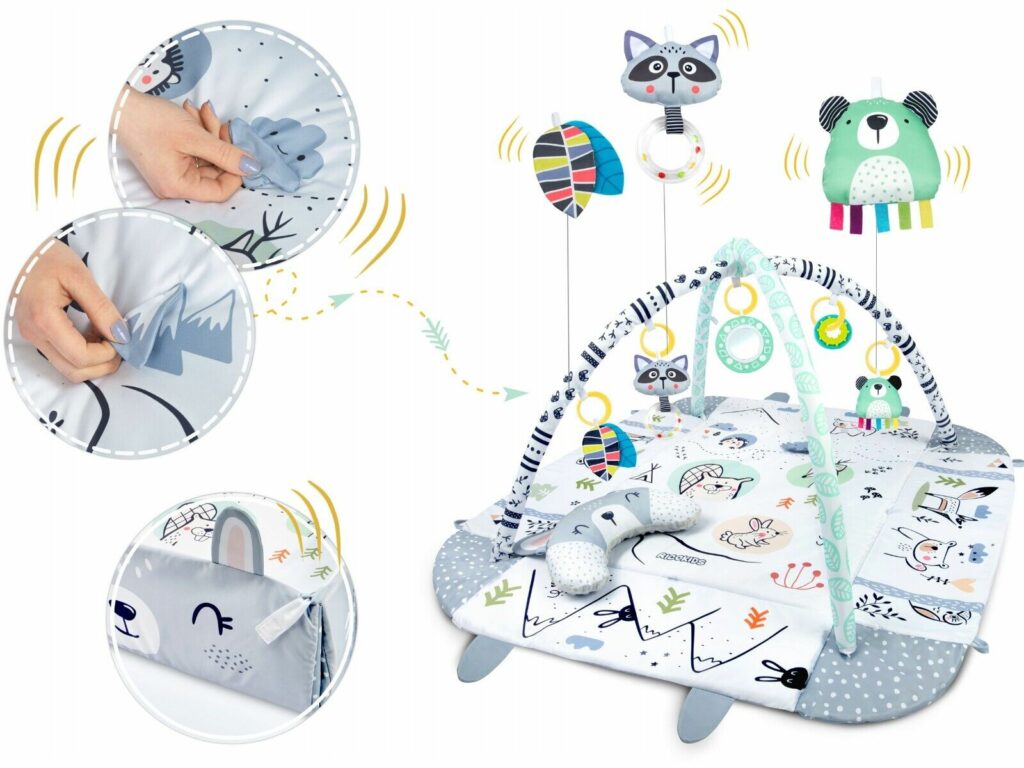 Animal kingdom – double-sided mat
Combination of a safe play space with an invaluable influence on the child's motor development??from the very first days.
Easily change the functionality of the mat
Raised Sides,
Intuitive Handles,
Velcro Fasteners,
Removable and Adjustable Toys and Arches,
Tummy Time Pillow Included.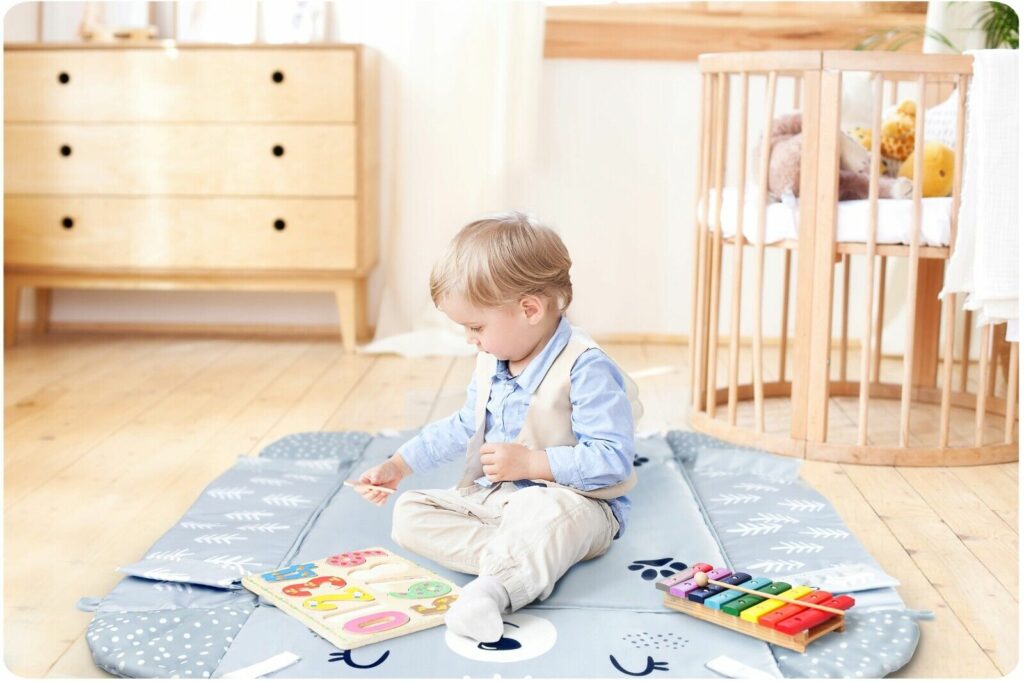 A soft pillow!
The back of the pillow is made of minky fabric, it is extremely soft and pleasant.?Toys can be attached to the pillow.?Teddy bear ears are rustling!
Cozy, comfortable and safe
? By lifting the sides of the mat, you create a safe space for your child to play.
? The mat is characterized by a soft, perfectly insulating bottom from the ground.
? The mat is double-sided.
Includes:
1 ?? Baby Play Mat
20 ?? Ocen Balls
1 ?? Pillow