Want to Really Improve The Way You Clean Your Ears? You Can Do It Safely with the AvaRox
It's a fact now known that using q-tips and cotton buds can do more harm than good for our ears. Though the tips may clean a little, they actually push the ear wax deeper to your ears. If you're ready to make a switch to a safer, more effective way of cleaning your ears, you can make the switch to AvaRox ear wax removal kit!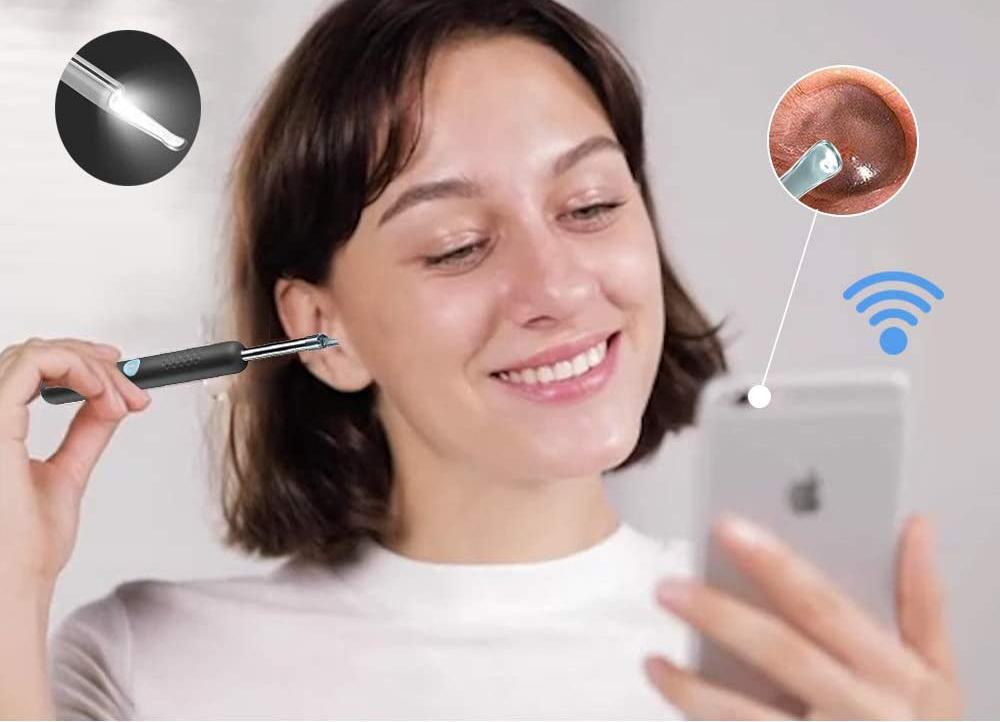 AvaRox Ear Removal Kit in a Nutshell
⭐⭐⭐ The ear removal kit includes a high-quality camera to give you a thorough view of your ear's bends and inner areas.
⭐⭐⭐ Easy to use – even new users will find it convenient over qtips.
⭐⭐⭐ You can easily connect it to phones and devices to get a real-time view of your ears.
⭐⭐⭐ 100% Safe. The AvaRox comes with a design that will not harm your ear.
⭐⭐⭐ Trusted by professionals!
⭐⭐⭐ Also ideal for other purposes – as a nose checker, a camera for the throat, and more!
Innovative Ear Wax Removal Kit That is Safe to Use! 
The AvaRox is a 100% ear removal kit that is designed to get inside the deepest part of your ears without harming any spot! The gentle materials, flexible handles, and stable camera make the AvaRox really safe to use.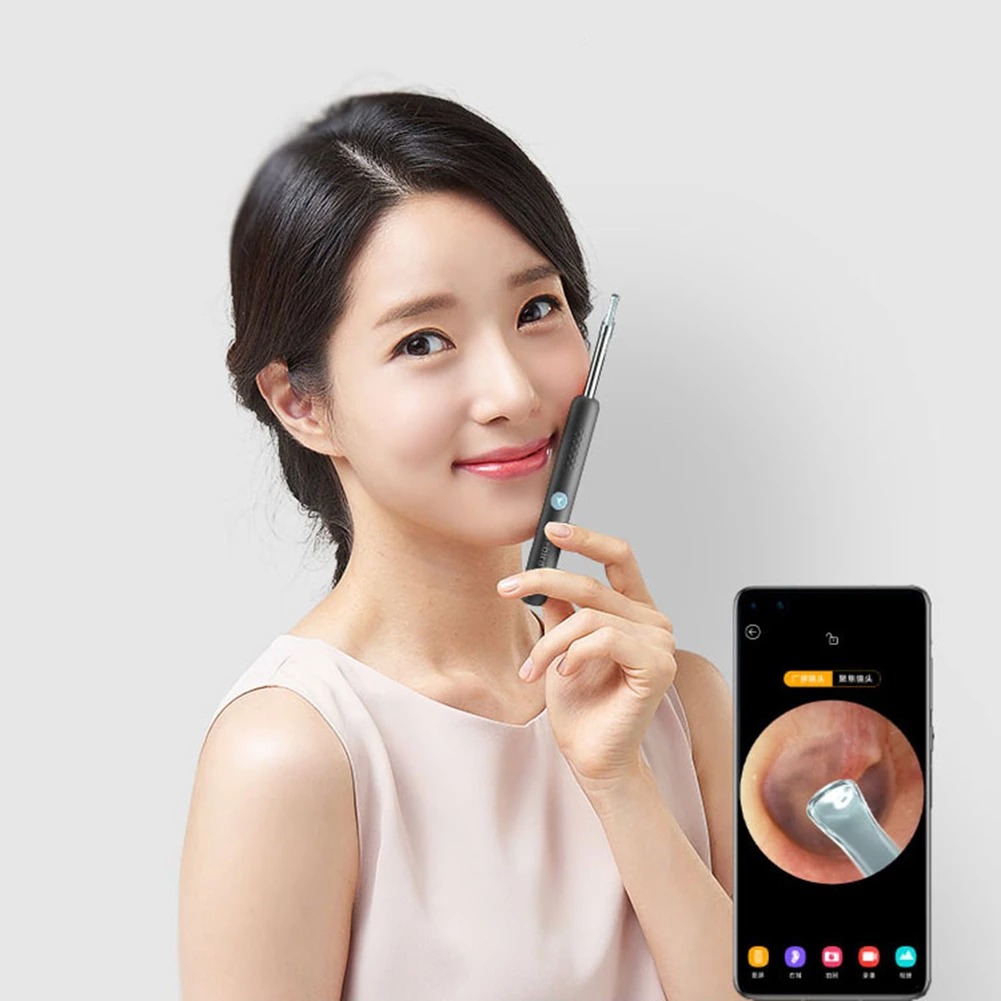 High-Quality Camera for Clearer View of Your Inner
With the 3 megapixel camera, you can have a clear view of what's inside. You'll find the spots where to remove earwax from and which spots to leave behind. No more going to spots and endangering your ears.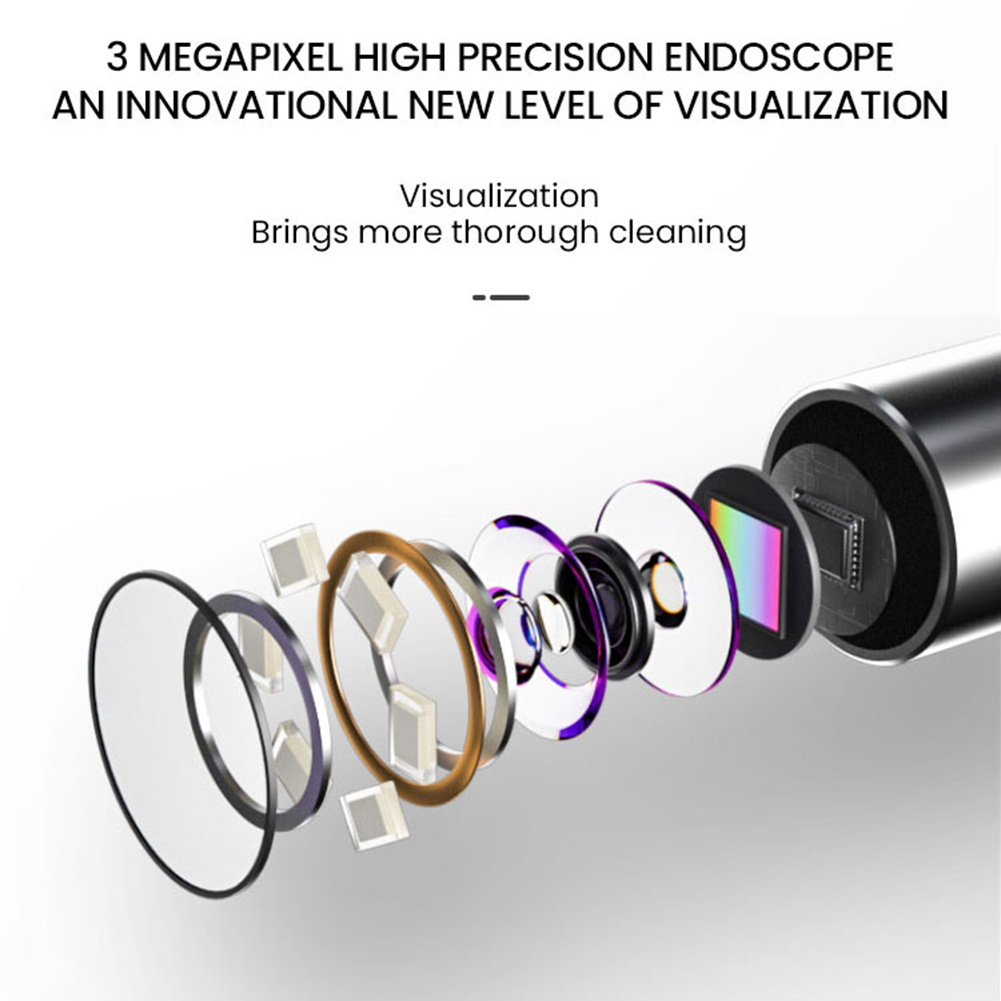 The Ear Wax Removal Device is Compatible with iOS and Android
This otoscope works with almost all ios and Android devices. Simply download the application and connect the device to the app and you're good to go.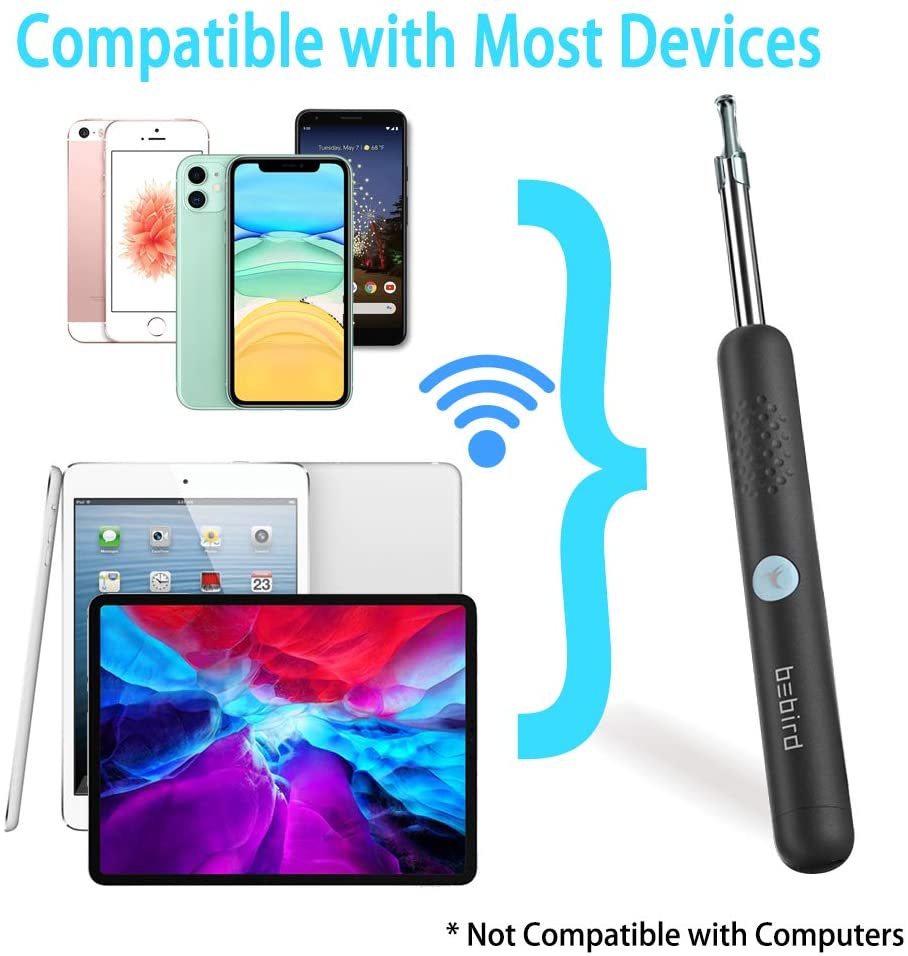 Ideal for Multiple Purposes!
You can conveniently use it for daily inspection of the ear, nose, mouth, throat, and other health conditions. You can take care of your family's or friend's health and even your pets. Please clean with water or wipe with alcohol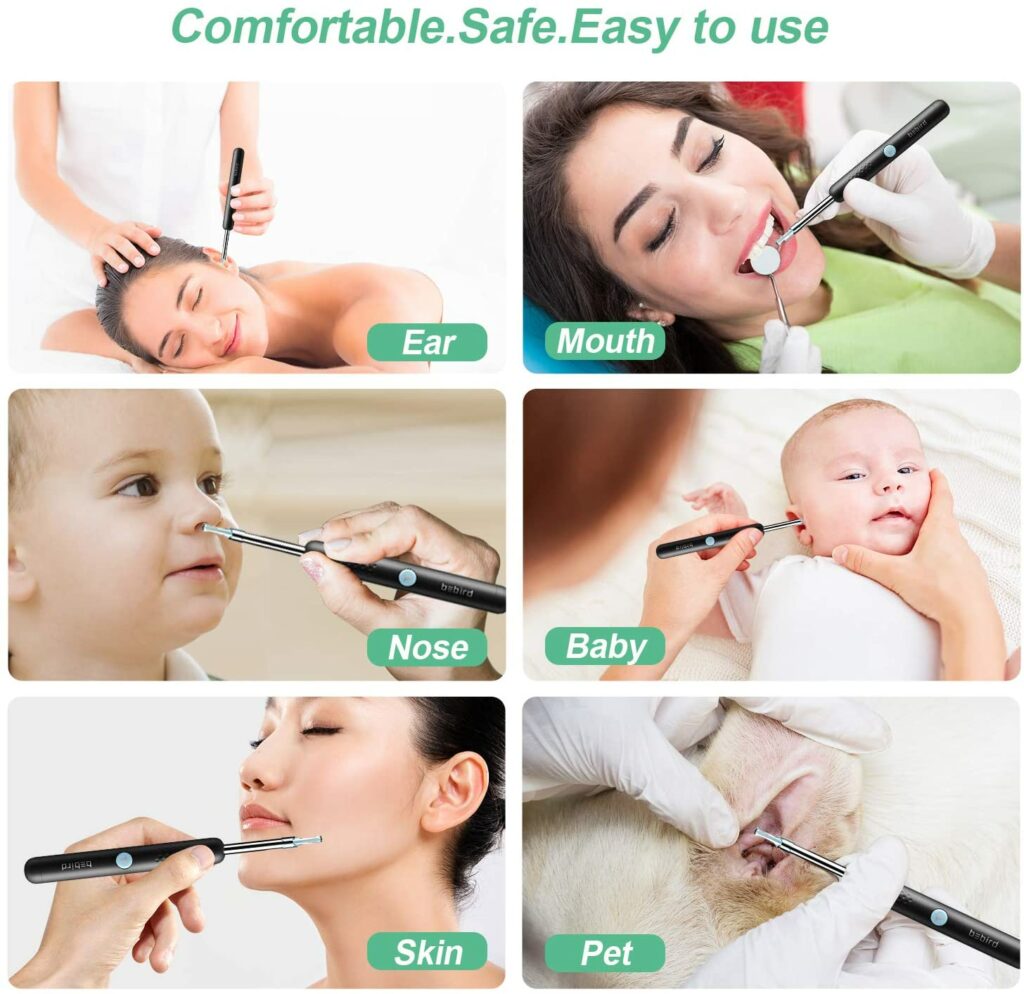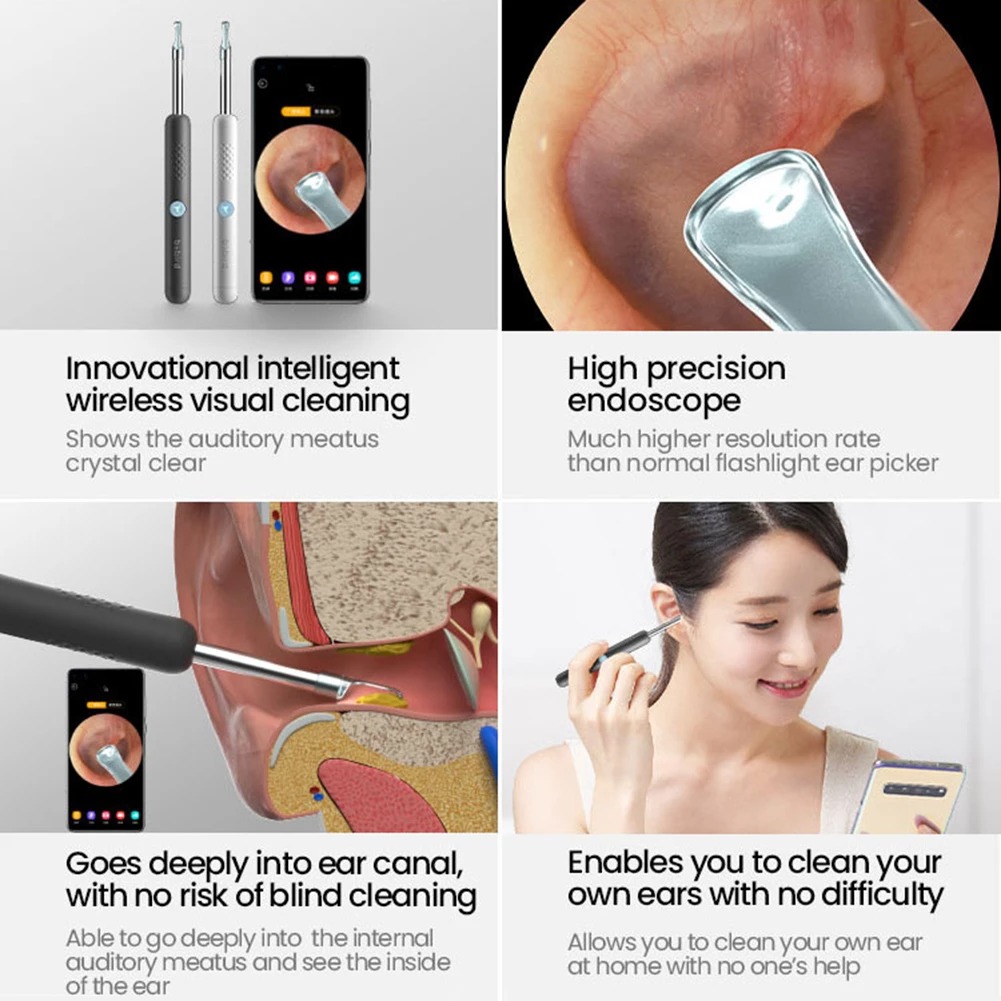 HOW IT WORKS
Download and install the application on your Android or iPhone device
Turn on Bluetooth.
Connect to the Wifi.
Open the App and confirm the app is connected.
Start looking into your inner ear and get to cleaning by adding one of the silicon scoops included.
Specifications:
Charging Time: 30min
Working Time: 30min
Battery Capacity: 130mAh
Working Frequency: 2.4Ghz
Input Current: DC 5V 300mA
Packing size: 6.69*2.44*0.7mm
Color: Black、White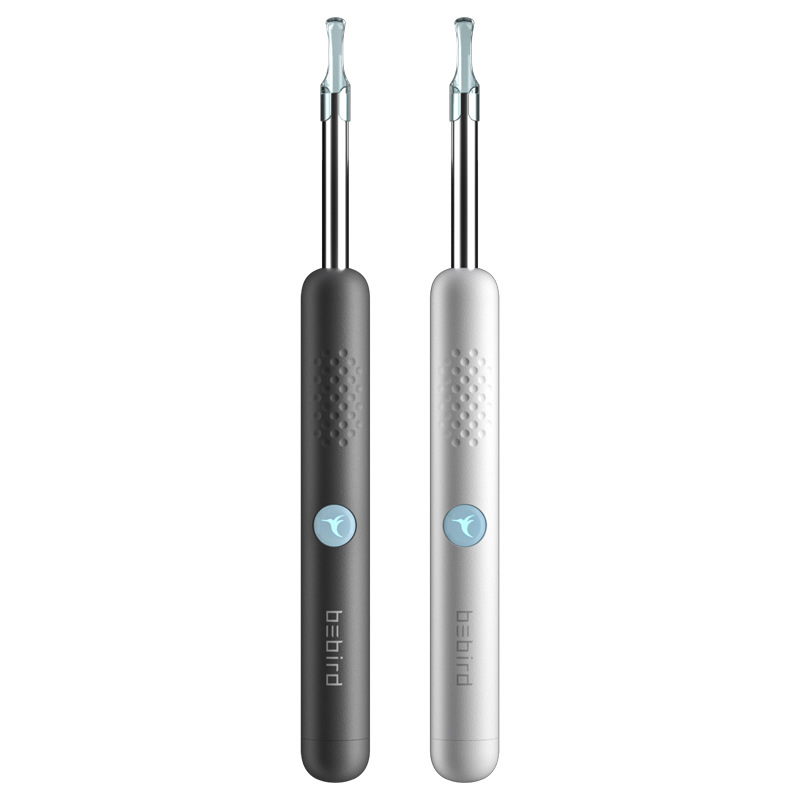 WHAT'S INCLUDED
1 Ear cleaning rod
2 Transparent PC ear scoop
1 Charging cable
1 Manual
Special Note:
When cleaning the lens of the earwax removal tool, please wipe it carefully with a professional alcohol swab;
Do not use it when you moving, so as not to be hit by others;
Do not put this product in liquid to avoid damage;
During use, the product temperature will rise slightly (maximum 35 degrees), please rest assured to use, this is normal;

Avoid direct exposure of the product to the sun, especially the accessories, so as not to soften;