Give your bedroom, living room, patio, or any space in your home the shine like the bright lights in Paris with AdoLights. It's a simple, convenient, and eye-pleasing decoration you can fit into any space to set the mood and ambiance. The AdoLights is the PERFECT indoor and outdoor string lights that deliver beautiful aesthetics and safety operations, all at once!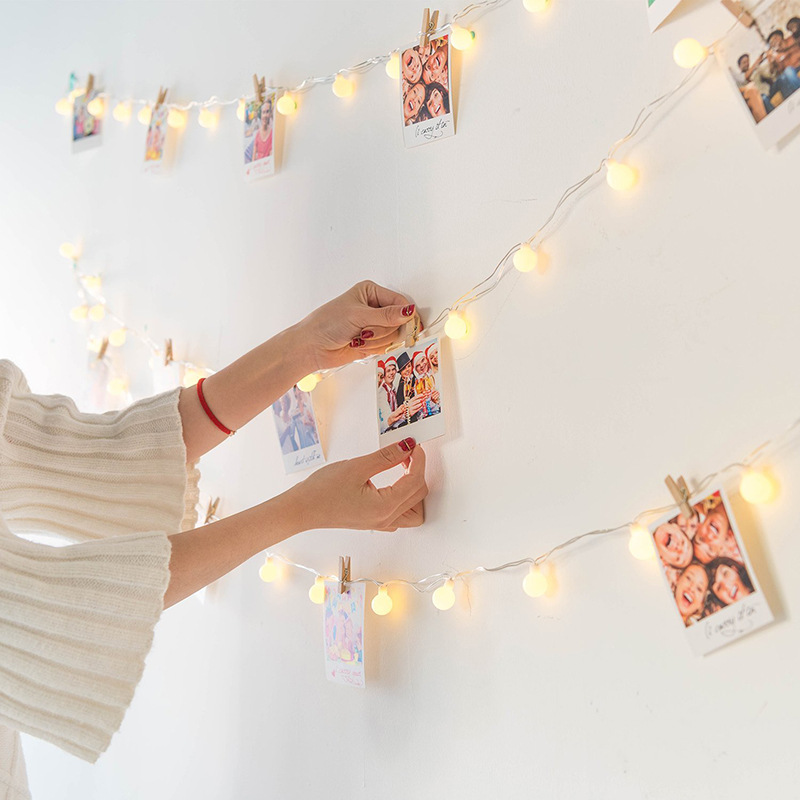 Specifications:
100 LED 10M Ball Fairy Lights Mains Powered
Light Quantity: 100 LEDs Warm White Globe Fairy String Lights
Total Length : 13m (String Length: 10m + Extension: 3m)
Material: Plastic+Copper
Lifespan: >50000hrs
Input Voltage of Adaptor: 220V
Output Voltage of String Light: 31V DC (safe, low voltage)
Features:
💡LED Fairy Festoon Lights – The AdoLights has 100 warm white bulbs that deliver frosted, softly bright and eye-pleasing lights. Made of high-quality translucent plastic, the AdoLights is more durable and non-friable than other outdoor string lights on the market. Plus, it comes with an overheating safety feature that ensures it stays dazzling even after extended use.
💡Perfect Length – The Adolights Outdoor String Lights come with a total length of 13m—the clear cable between the plug to the first bulb light is 3m, while the total wire is 13m in length, perfect for any outdoor parties and activities.
💡Remote Control Plug Fairy Lights – This Indoor & Outdoor fairy light has 8 lighting modes: combination, in waves, sequential, slogs, chasing/flash, slow fade, twinkle/flash, and steady on. You can set the timer by pressing the remote's timer mode; then, the globe decorative lights will automatically cycle through 6 hours on and 18 hours off.
💡Low Voltage CE Certified String Lights – The AdoLights come in a 31V Low output voltage. For added security, it is fitted with LED glue-pouring technology and 100% copper wire insulation coating. Those fairy decor lights are energy-saving, fire- and explosion-proof, and delicate to the skin, even if you touch them. It's safe and hazard-free for people of all ages, and pets, to enjoy.
💡Waterproof Design – The IP44 Waterproof design makes these outdoor string lights the best choice for indoor and outdoor decorations. Its softer lights create a warm and romantic atmosphere for your family to enjoy. The AdoLights is widely used as a safe alternative to traditional lights seen during Christmas, party, Mother's Day decor, wedding, home, window, bathroom, festival, holiday, shows, restaurant, hotel, commercial building, etc.
💡Perfect Decoration & Friendly Service – The AdoLights adds a decent ambiance to all activities like weddings, outdoor parties, festivities, costumes, and romantic dates.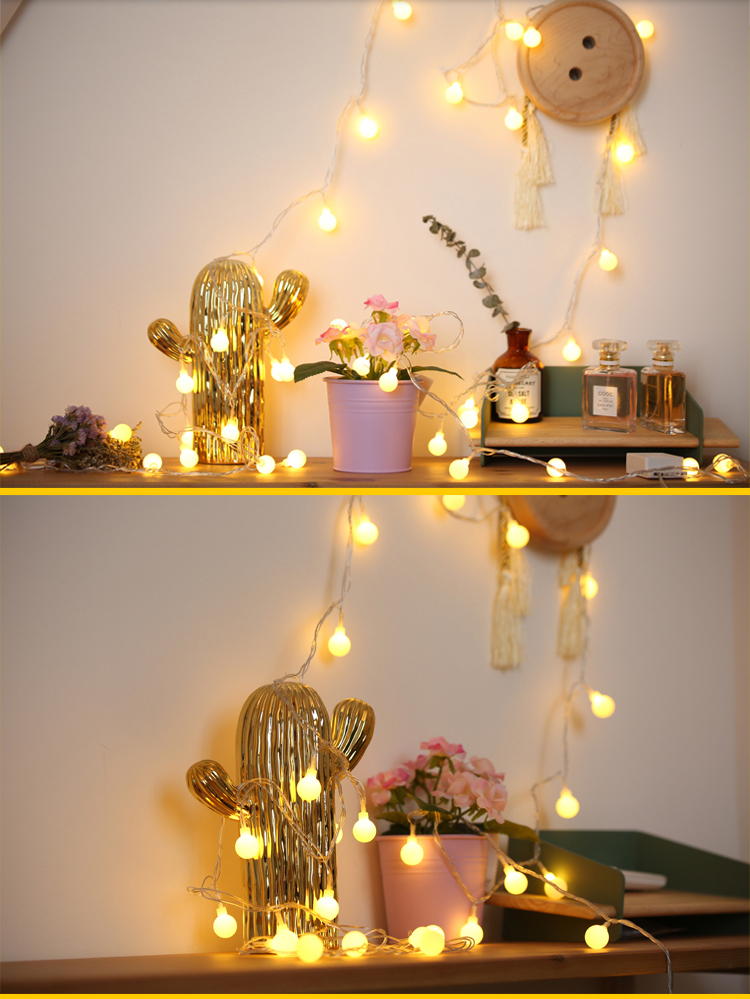 Soft Warm Bright
The AdoLights emits an eye-pleasing, warm, and romantic light that sets the mood for any occasion. If you're looking to level up your bedroom or living room's design, the AdoLights will engulf it in a beautiful ambiance that relaxes and refreshes you after a long day.
Copper Wire Technology
The wire covered in the clear plastic is copper wire, which is really flexible, conductive, and durable.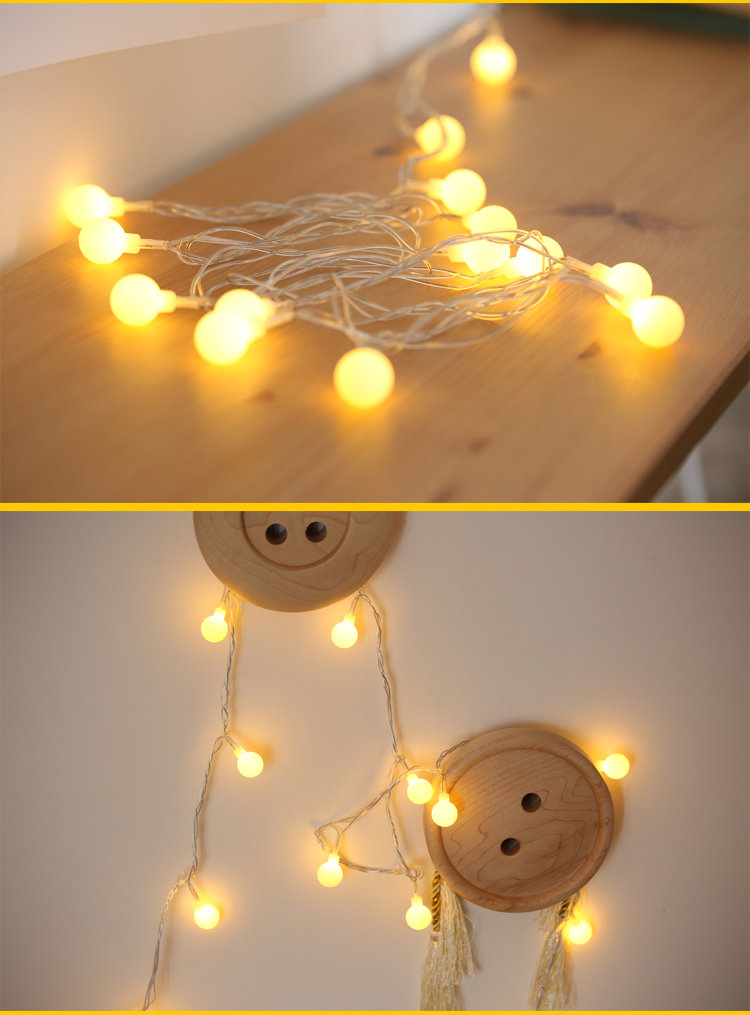 Waterproof Plugs & Lights
The AdoLights Outdoor String Lights comes with a waterproof plug to withstand light rain and water spills. This makes it a perfect decoration for both indoors and outdoors. Note: The AdoLights is not suitable for heavy rain or snow.
Set Timer
Provides a set-and-forget operation, the lights will turn on in the pre-programmed timing sequence of 6 hours on, 18 hours off over each 24 hour period. Please set the mode you need before switching to "TIMER."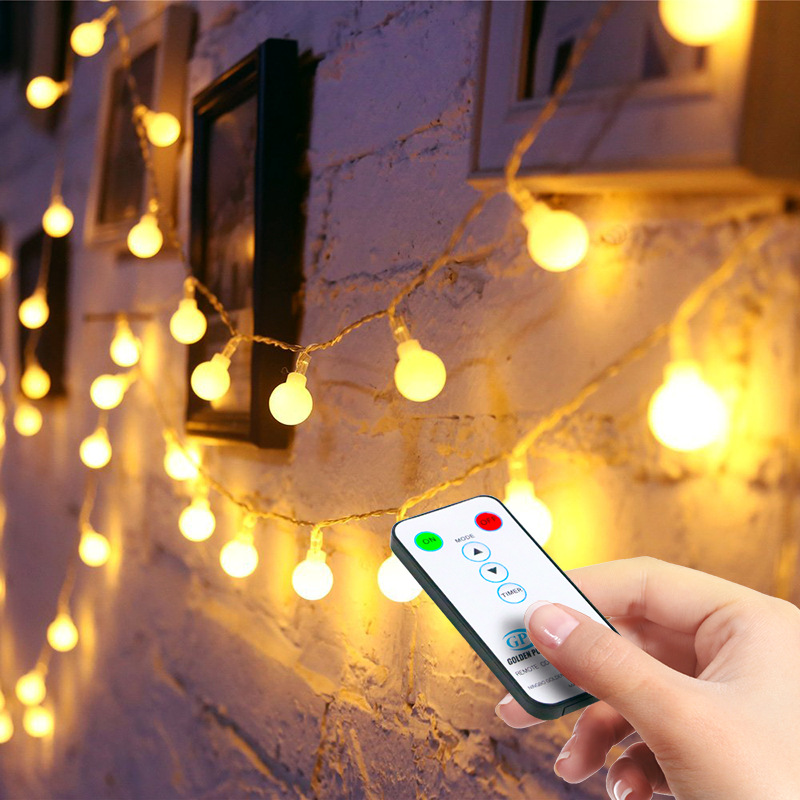 Safe to Touch
Its CE Certificated Output and 31V DC voltage wire operation makes the AdoLights safe to touch. It's the best lighting decoration for your kid's bedroom, pet house, or anywhere in your home.
Perfect for All Occasions
The AdoLight is the perfect decoration for Christmas, Easter, or any festivities. It can also be used for weddings, birthday parties, festivals, holidays, etc. You hang them on walls, windows, doors, floors, ceilings, grasses, Christmas trees, etc., to brighten up every occasion.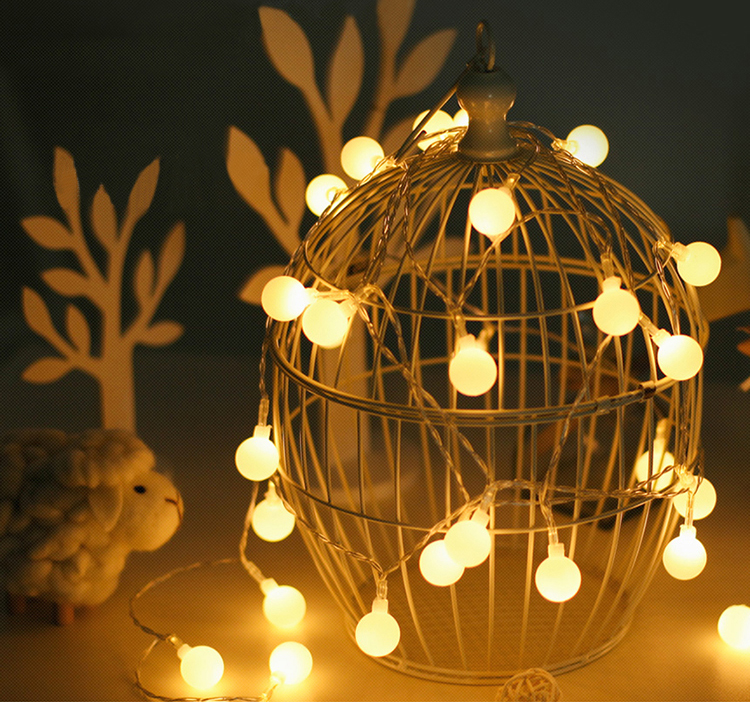 Package Includes:
1* Outdoor String Lights 10m
1* Remote Control with Timer Function