Enjoy Breathing Pure and Fresh Air at Home!
As air pollutants, germs and viruses continue to increase in the environment, is your home protected? If you want to keep your family healthy and spared from these irritants that pose a magnet to bacteria, viruses, and dust mites, all of which can lead to allergic reactions to those with reactive airway diseases. It's time to get healthy and start cleaning and purifying the air circulating in your homes by getting AdFresh, the best air purifier in the market!
AdFresh is a compact air purifier that emits cool ultrasonic mist to humidify and ionize the air in any commercial and residential environment, including schools, hospitals, offices, and businesses. It can refresh stale air, reducing the chances of health issues caused by indoor pollutants, which can trigger respiratory infections, neurological problems, or aggravate symptoms in people with asthma. Its high-quality quality material can help you with immediate and long-term health benefits such as better sleep quality and increased life expectancy.

Why Should You Get An Air Purifier?
The air purifier & humidifier helps you with healthier indoor air. This compact device promotes healthy and easy breathing by optimal humidifying and ionizing the air around you. It works efficiently to rid your home of pathogens, dirt, dust particles, allergens, germs, bacteria, and other irritants in a single release. It removes all invisible substances to ensure that there are no possibilities of developing any respiratory or health issues in your house. Therefore, it minimizes the chances of getting flu due to cold weather and prevents flu from spreading to others in the home.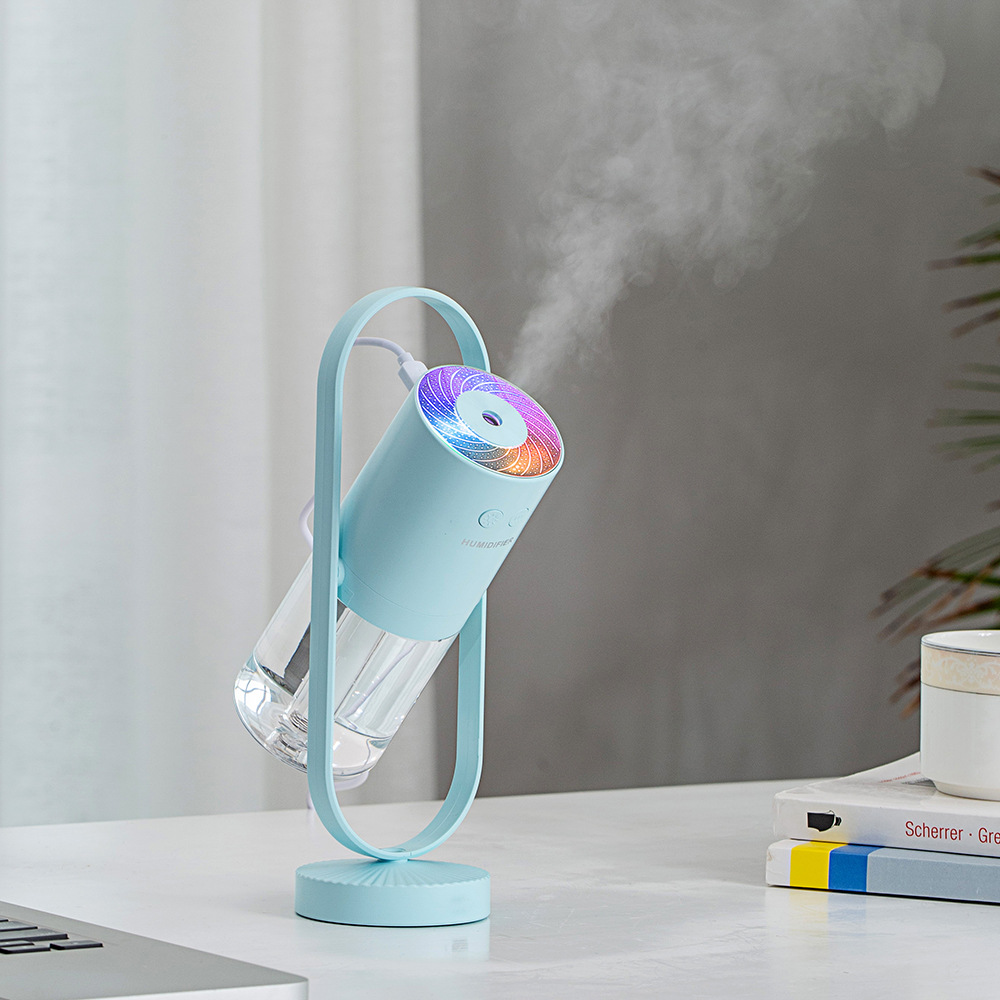 One of the other benefits of the constant use of this humidifier is its effectiveness in dealing with dry skin, nose, lips, and throat. By improving the humidity of the environment in which we find ourselves, we make the air less aggressive to the body. It's the perfect addition to your beauty regimen and can also help you nourish and moisturize your skin.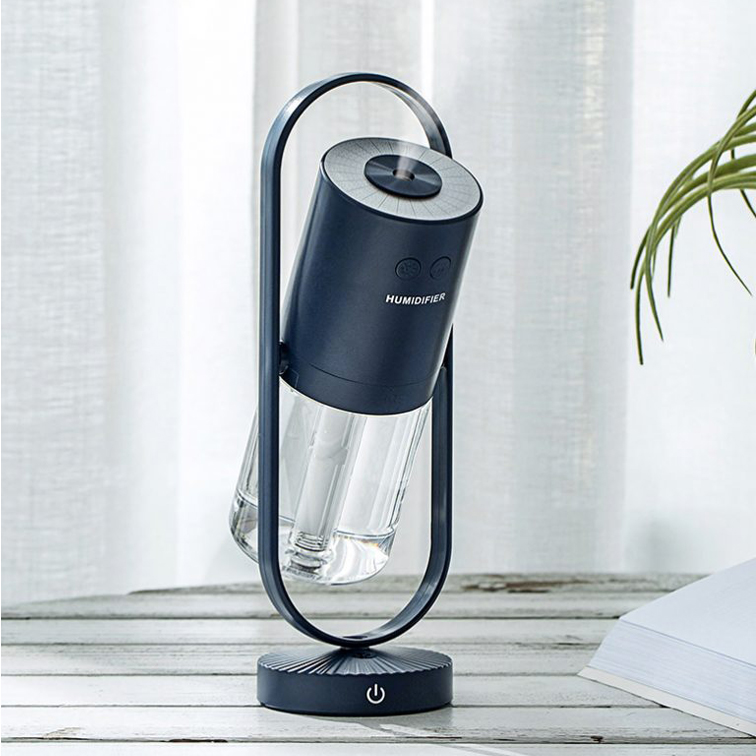 The air humidifier has a feature of colorful light projection, which gives an atmospheric look to any room. With a 360° rotation, you are guaranteed to enjoy quality air all the time. The sensitive touch button helps you easily change the working modes of the humidifier. You can set it to the continuous or the intermittent spraying mode, depending on the type of filtration your room requires. Its portable and lightweight design makes it ideal for use in the office, home or car. It purifies and treats your air for healthy living no matter where you are.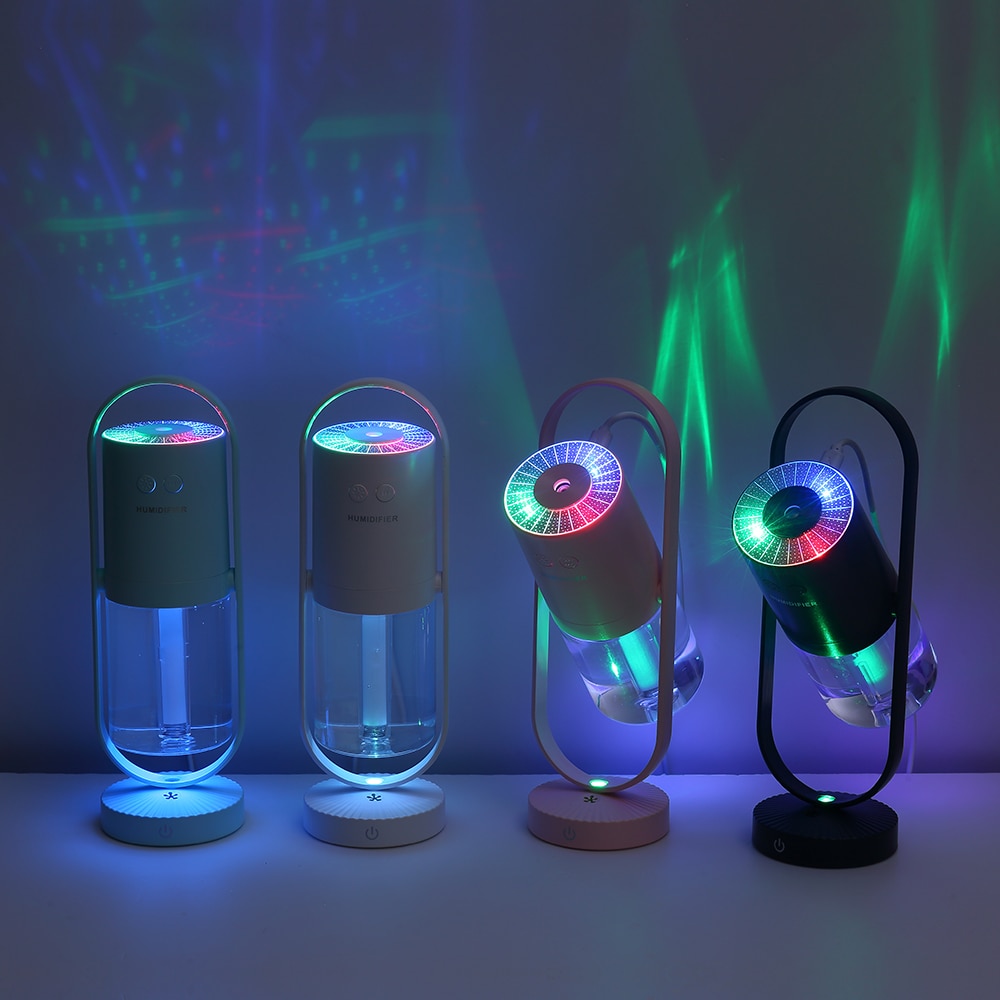 Key Benefits
✔️ Humidifier & Air Purifier 2-in-1 — It emits ultrasonic cool mist to humidify and ionize the air. It ensures to keep your indoor air clean and safe for you even during cold weather seasons.
✔️360° Rotation — Flexible twisting makes it possible for you to adjust the perfect right angle for spraying.
✔️Two Mist Modes — Enjoy the continuous (up to 5 hours) or the intermittent (up to 10 hours) spraying mode to the stage you are most comfortable with.
✔️Easy to Use — Fill the 200ml humidifier tank with tap water, connect it to a USB cable and press the operation button.
✔️Portable & Lightweight — The compact design makes it the perfect gadget to take with you anywhere.
✔️6 Color Light Projection — Colorful LED lights on top of the device help create a magical projection. Also, you could get it to work as a night light.
✔️ USB Powered — For added convenience, it can be charged using a USB cable. Compatible with both power bank and car chargers.
✔️ Safe & Auto Shut-off— A built-in water level sensor inside will automatically turn off the power when the water is lower than the safe water level.
✔️ Noiseless— It will not disturb you while attending to other duties or resting.
✔️Premium Quality — Its unique combination and construction guarantee that the unit is durable and will guarantee quality air for an extended period.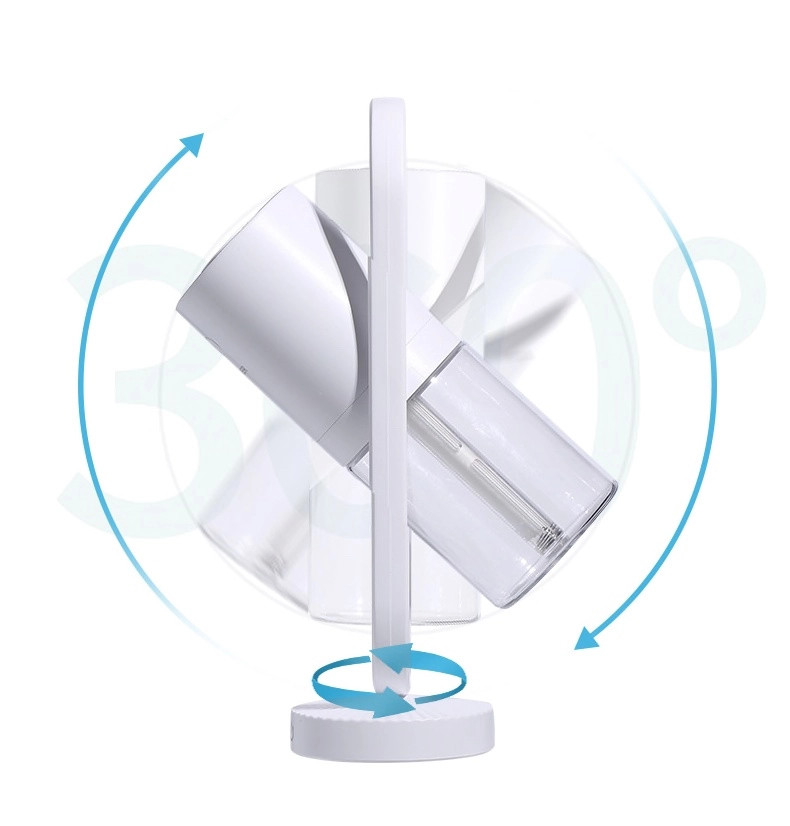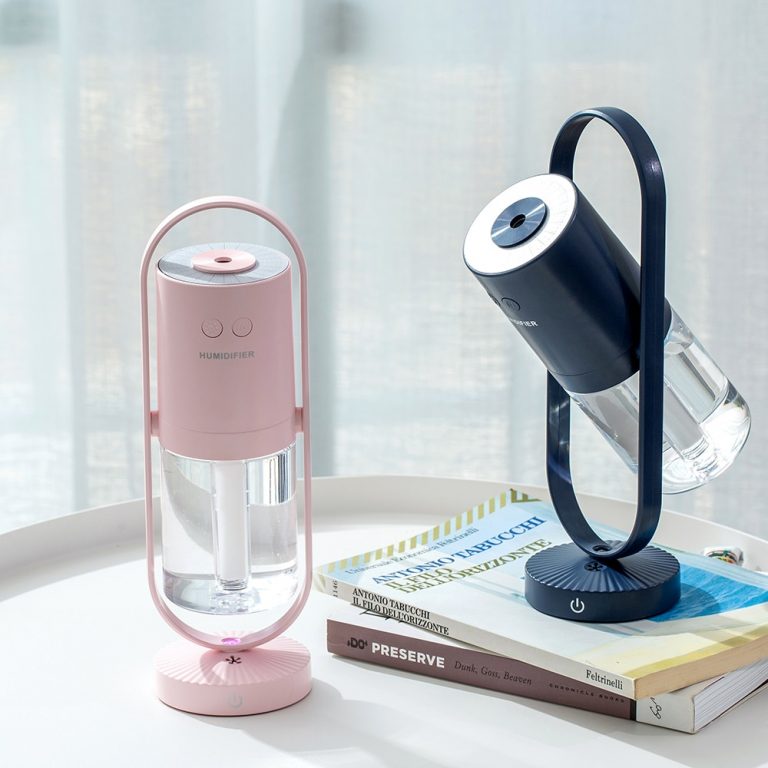 Product Parameters
Input voltage: DC5V
Weight: 150g
Working current: 200mA-450mA
Water tank capacity: 200mL
Use power: 3.5w
Spray volume: Approximately 40mL/H
Package Include
1*humidifier
1*USB line
1*manual